Geranium Monogram Wreath – Monogram Wreath DIY.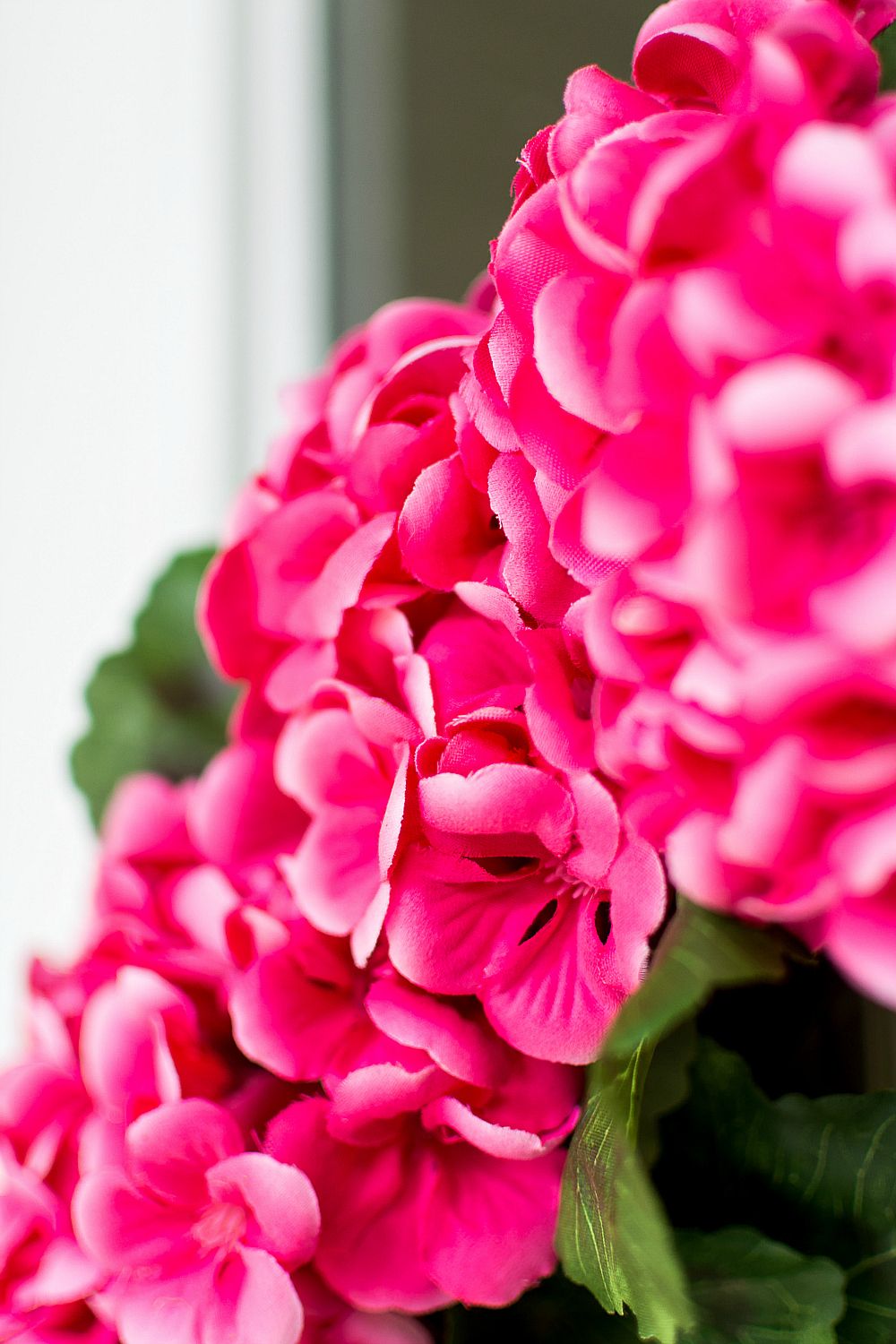 I have a "TV Shows to Watch" secret Pinterest board. You know, one of those boards that you can hide from public view.
That's normal, right? Or is it a sign I have an excessive television viewing problem?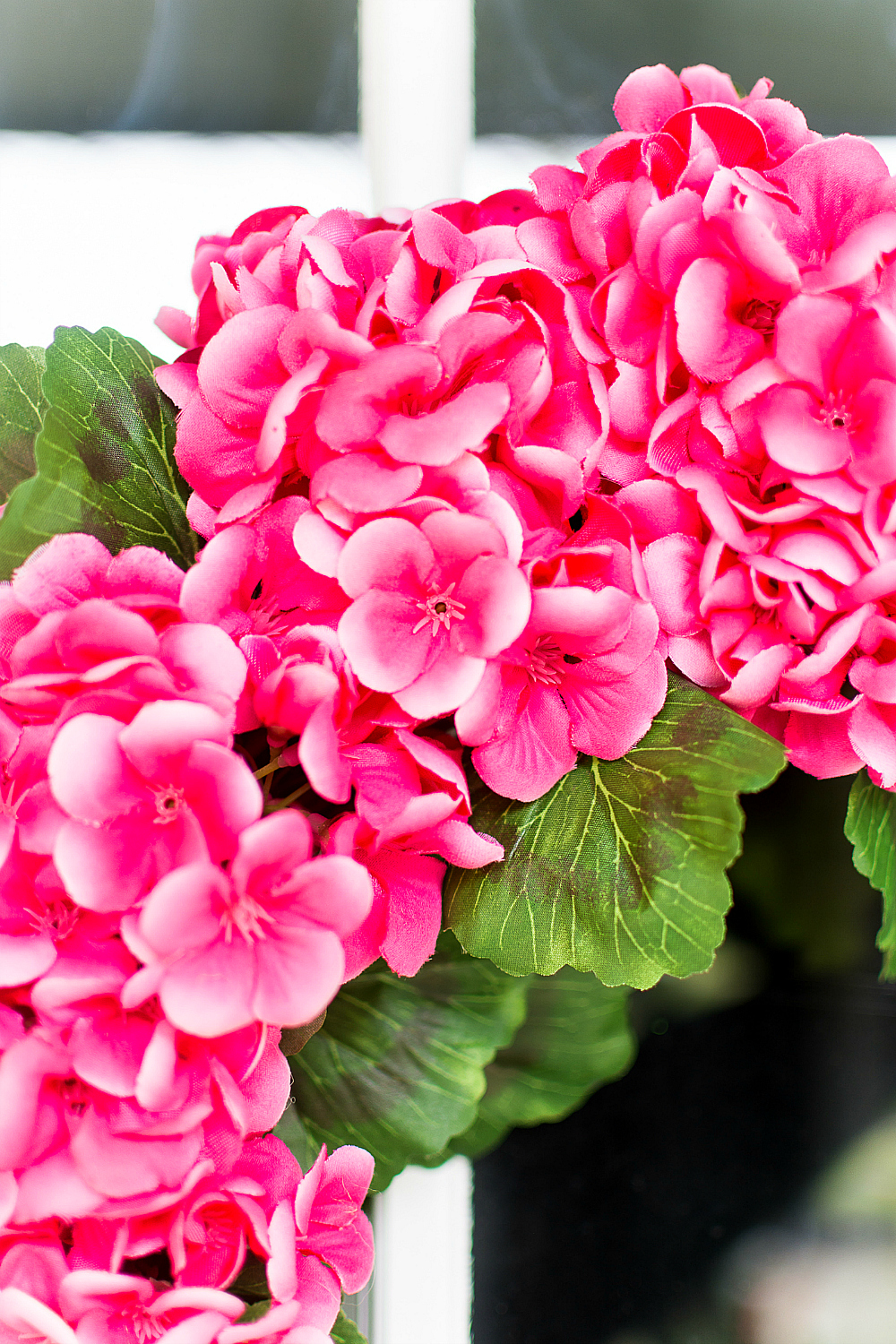 In my defense, between regular old network TV, 500+ cable channels, Comcast On Demand, and premium channel subscriptions (I'm HBO and HBO Go) it's hard to keep up with what's new and what's watchable. Add in Amazon Prime and Netflix memberships and my head starts spinning like Linda Blair in The Exorcist.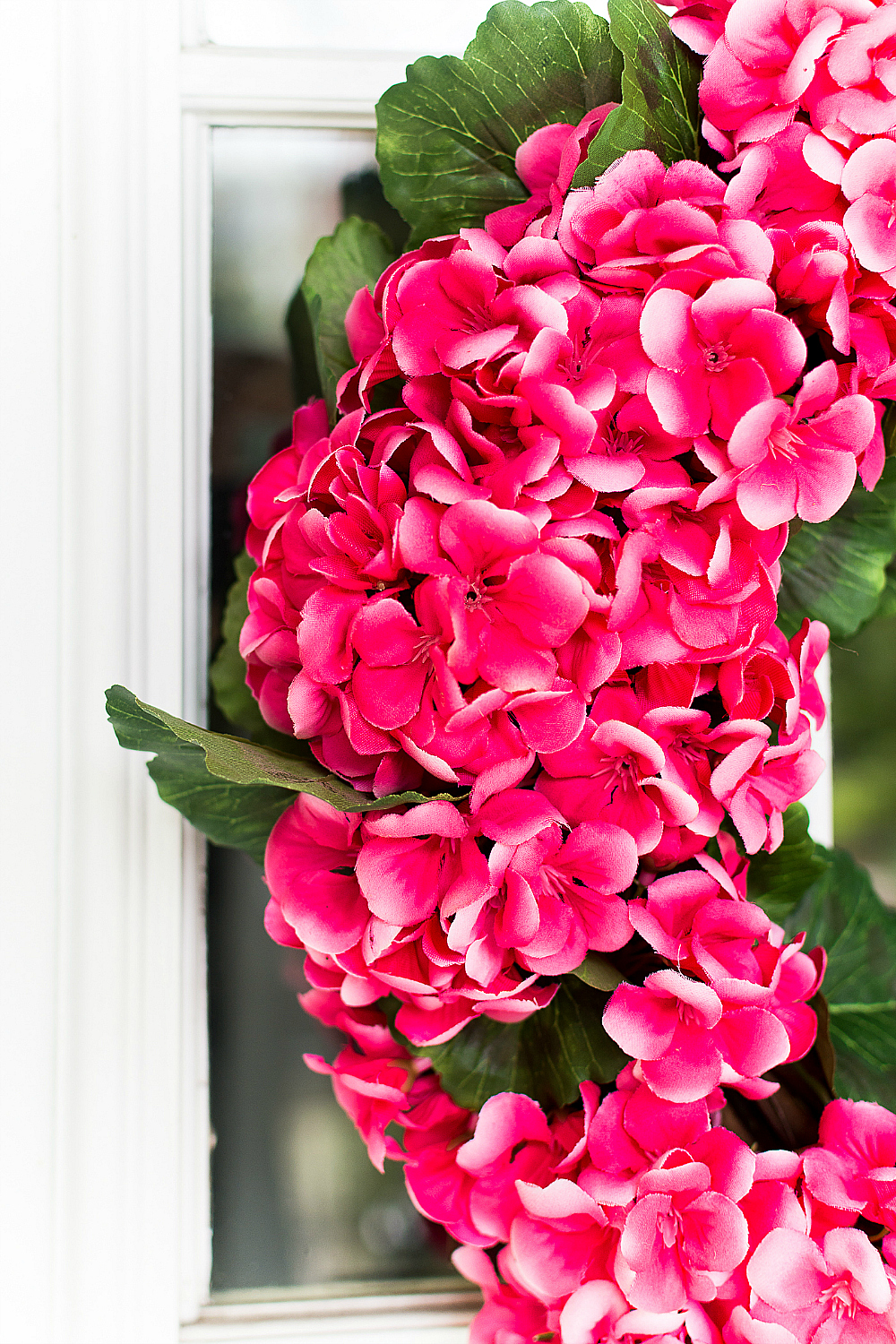 I do balance it out with
a Books board
. Which isn't a secret Pinterest board because it's so much more respectable to share with the world that I read.
Or, more accurately, want to read …
if only I could find the time that doesn't cut into my television viewing. 😉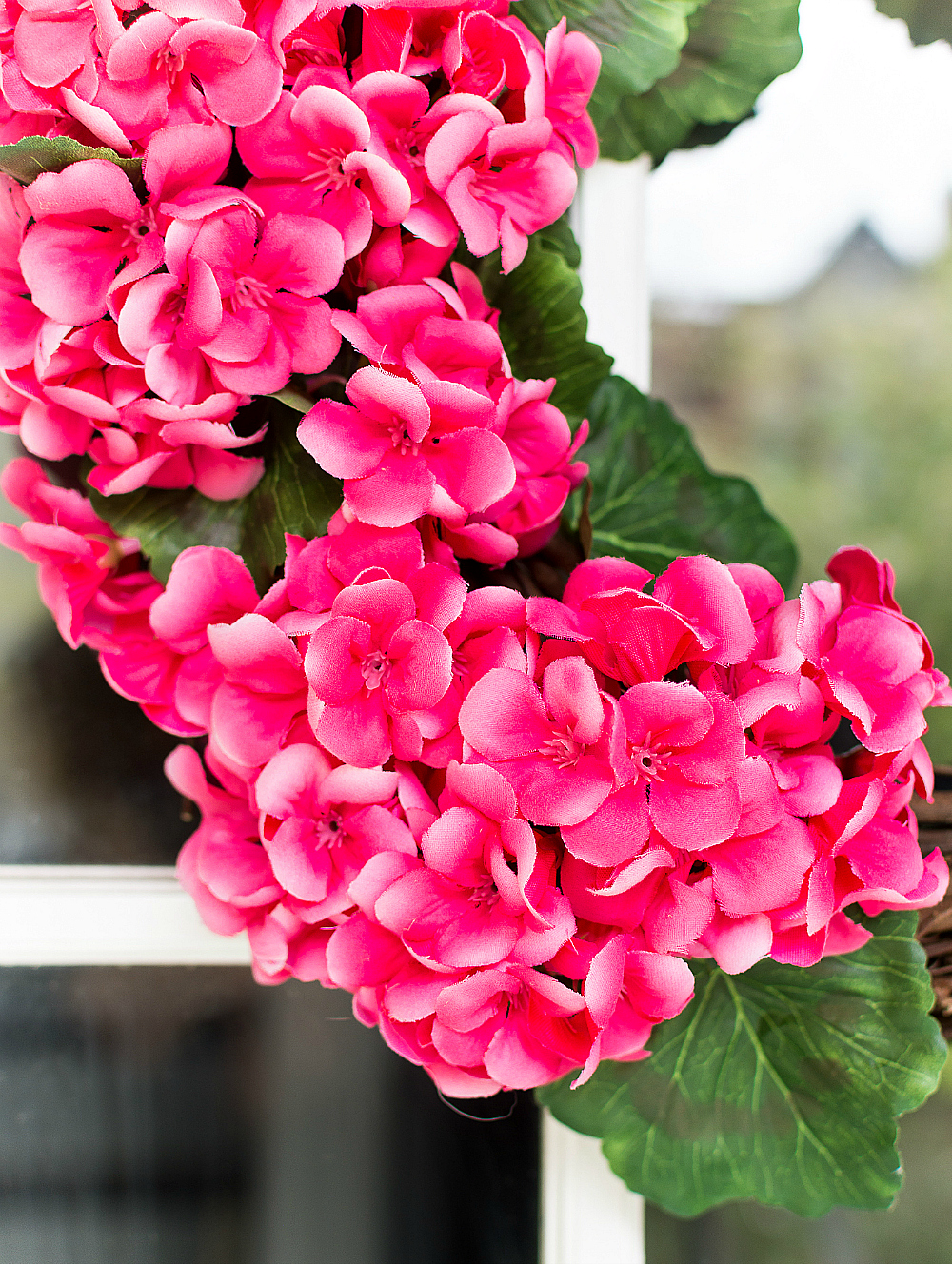 I have another secret board called Retirement. We are a decade away from that "official" word. Maybe less. Maybe more. But we really have no retirement plans. So I started the board to pin potential warm, beachy places we may want to live. I also pin
house plans from Southern Living
on that board. Sweet cottages with wrap around porches and sun rooms and bright, airy, large and open kitchens …
hey, a girl can dream, right? Maybe in retirement I'll finally get my dream kitchen.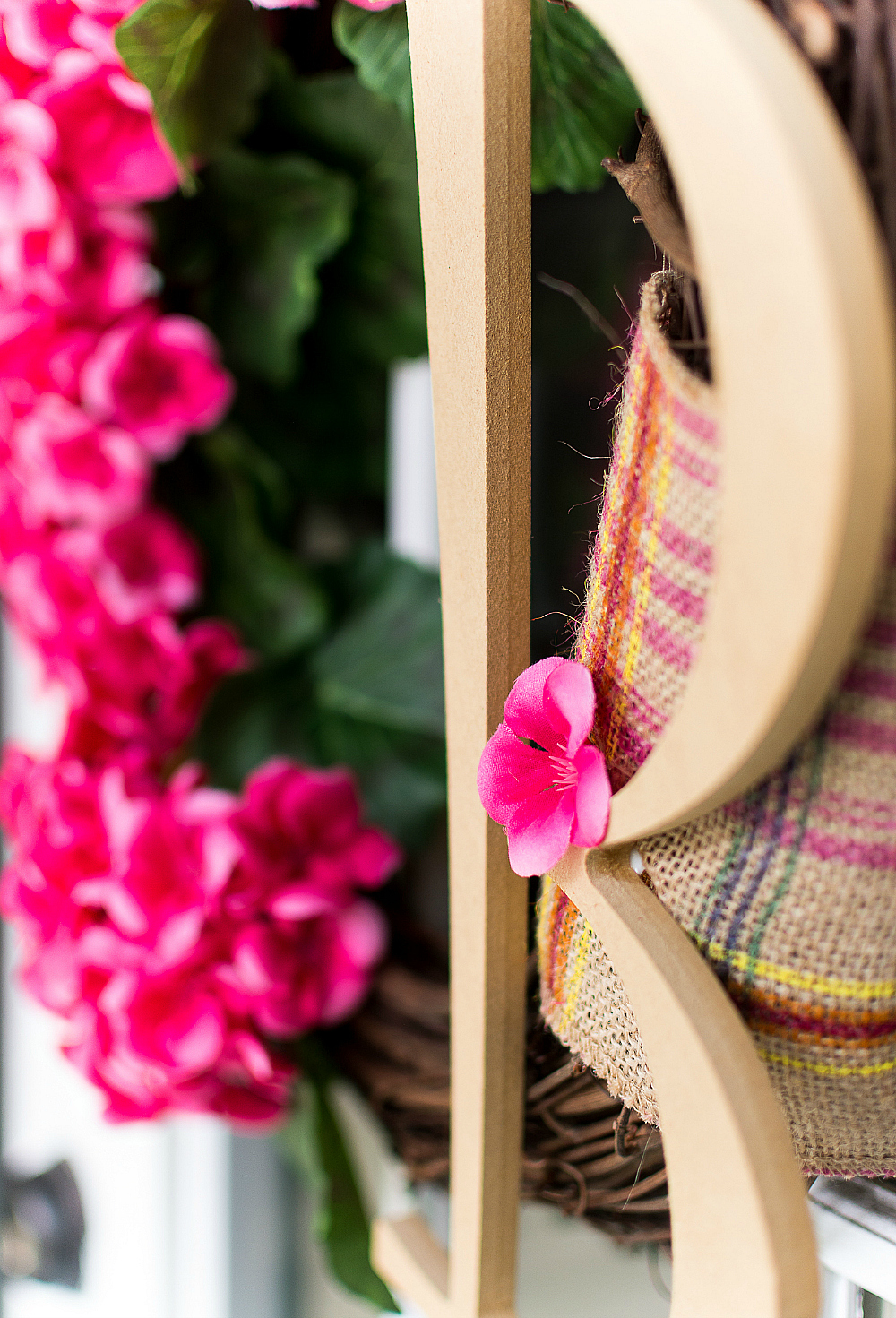 Then there's the New York trip secret board. Molly and I plan to spend a week (or very long weekend) in New York next Spring. Just the two of us exploring the big city. So I pin things we may want to see and places we may want to eat and tours we may want take …
would it be wrong for a 50+ year old woman and 17+ year old young adult to take the Sex and The City tour?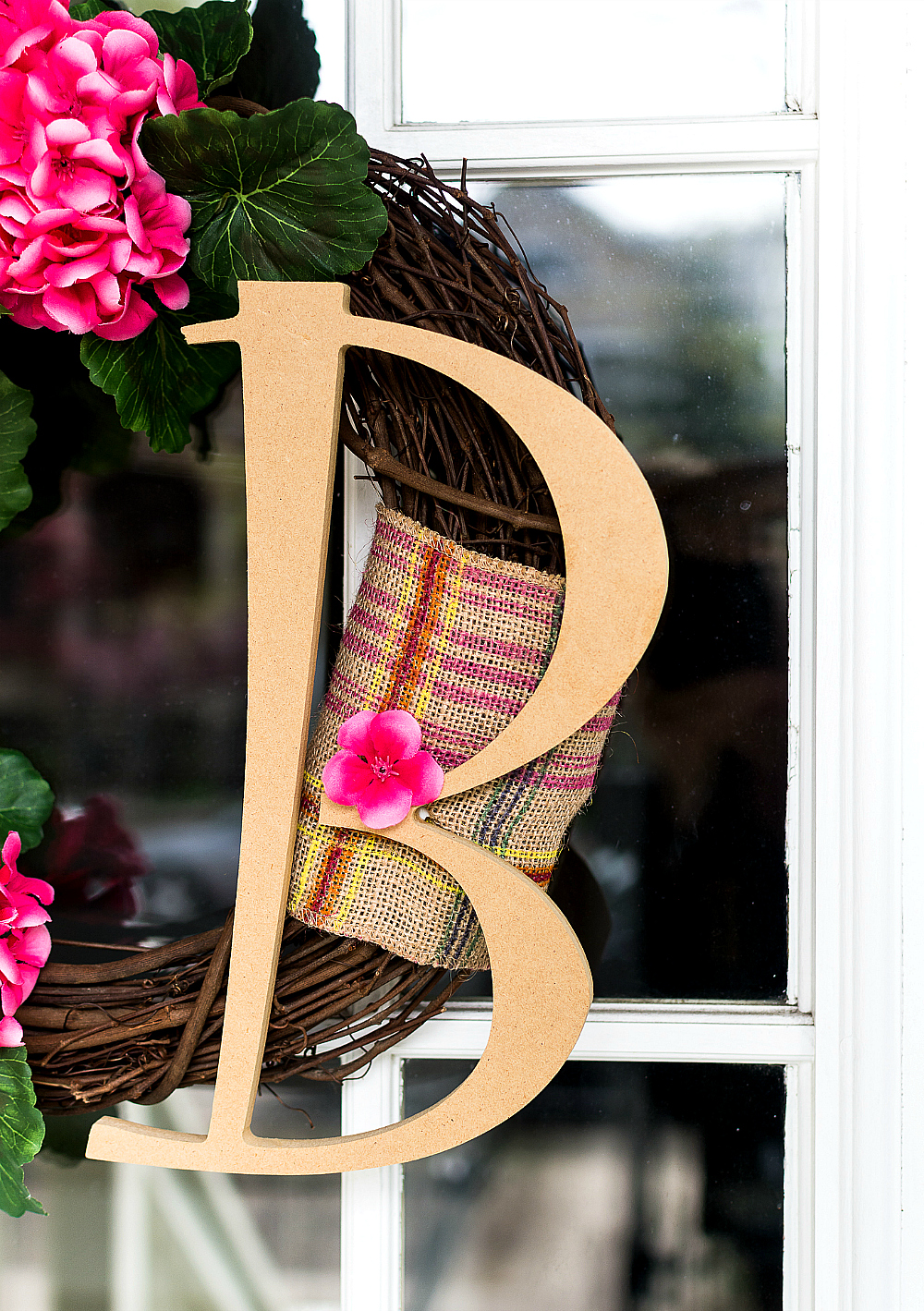 The hardest secret board to fess up to is the one labeled "movie." It's not where I pin movies to watch. It's where I pin actresses who I would like to star in the Nancy Meyer-esque movie I will (or more likely won't) write one day in the future.
Cart, can I introduce you to horse? 🙂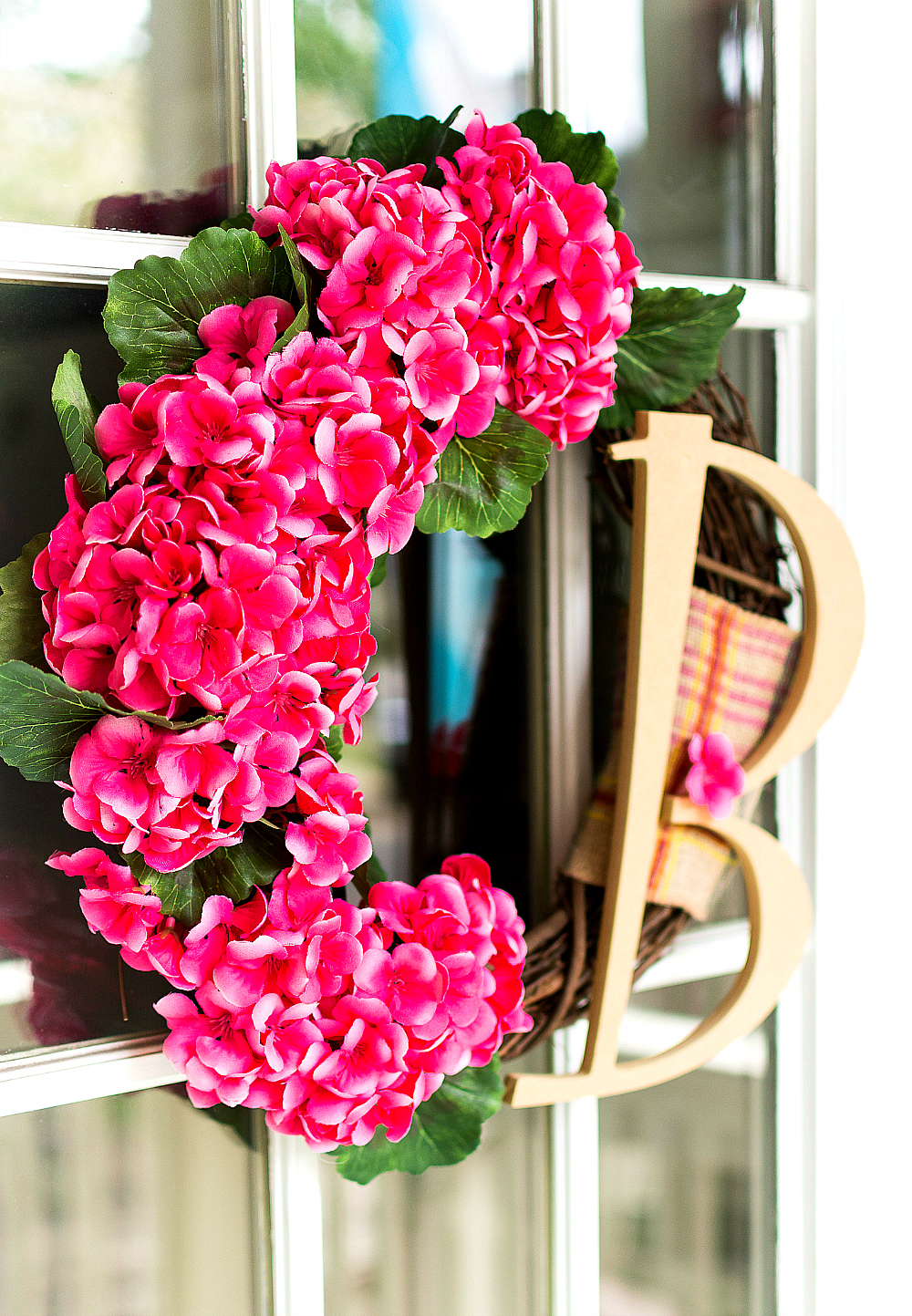 On the not so secret board end of things, I have your typical
home design and crafts and kitchen boards
. They all start with "it all started with (FILL IN THE BLANK)." You know, in an attempt to be clever and play off the blog name. Though, honestly, it's probably not the smartest Pinterest strategy. Then again, I've never really
had
a Pinterest strategy.
Ah well ….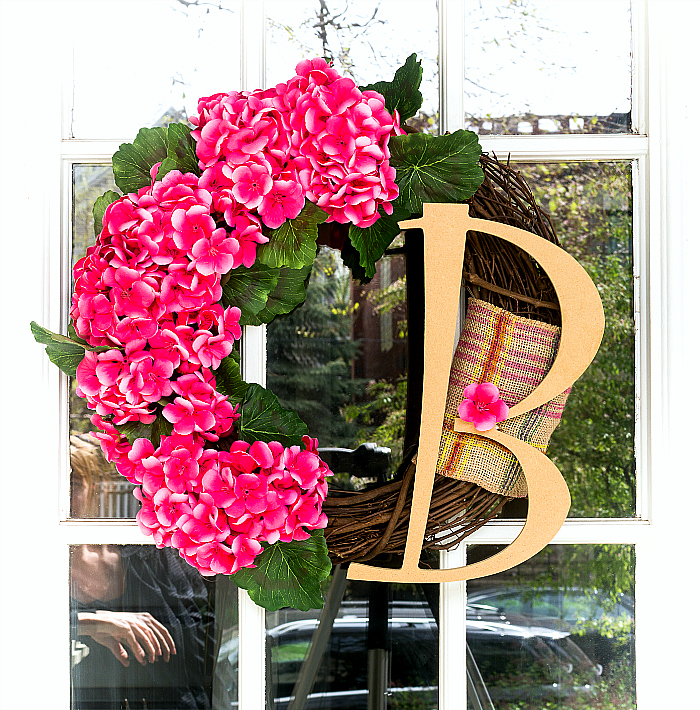 And then there's the "it all started with DOOR DECOR" board where I pin wreath design ideas.
You know, decor for the door. 🙂
This Spring, I added a some of geranium and monogram wreath ideas. Which is where I found my inspiration for this Geranium Monogram Wreath …
Geranium Monogram Wreath DIY
Materials*
Grapevine Wreath (mine is 14″)
Faux Geraniums
Monogram Letter (I found mine at Joann's)
Burlap Ribbon (found mine at Michaels)
Wire Cutters
*some affiliate links included.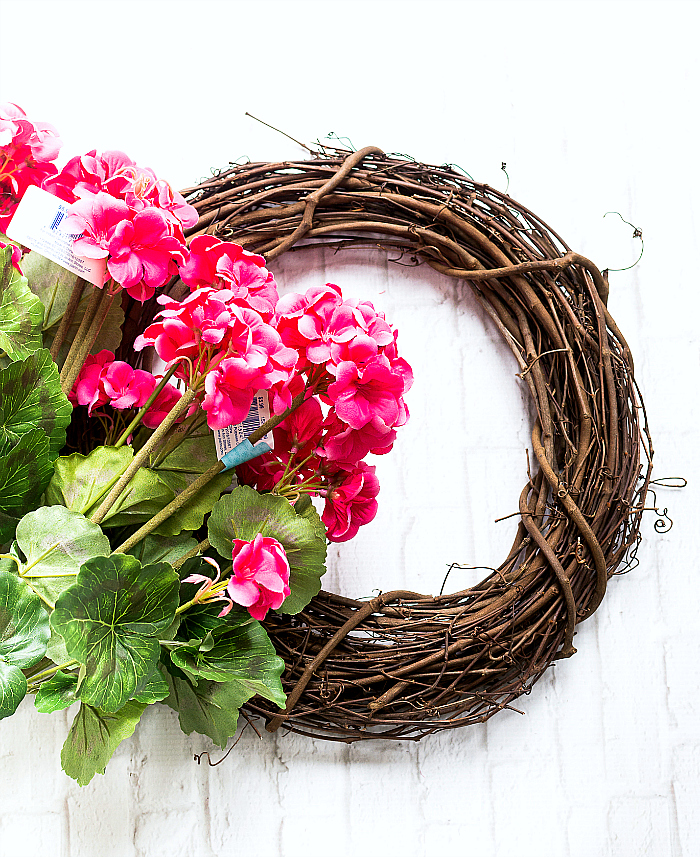 Start with your grapevine wreath (mine is 14″) and some faux geraniums.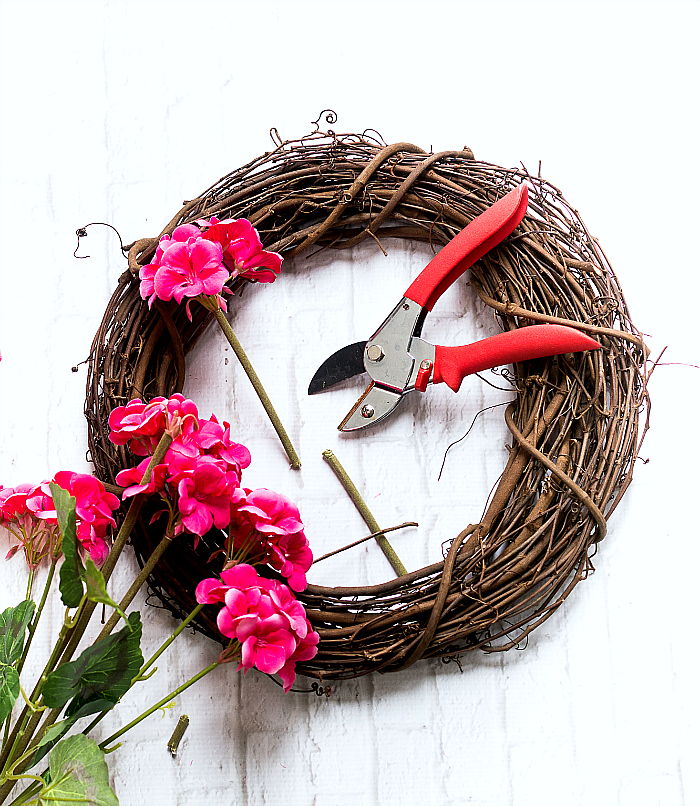 Cut the geranium stems with wire cutters.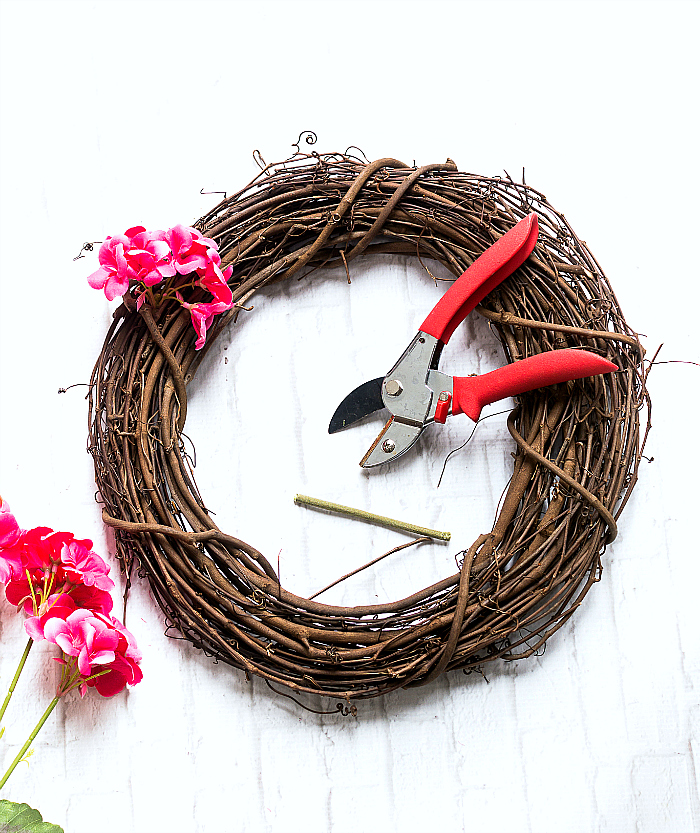 Insert the cut stems through the grapevines.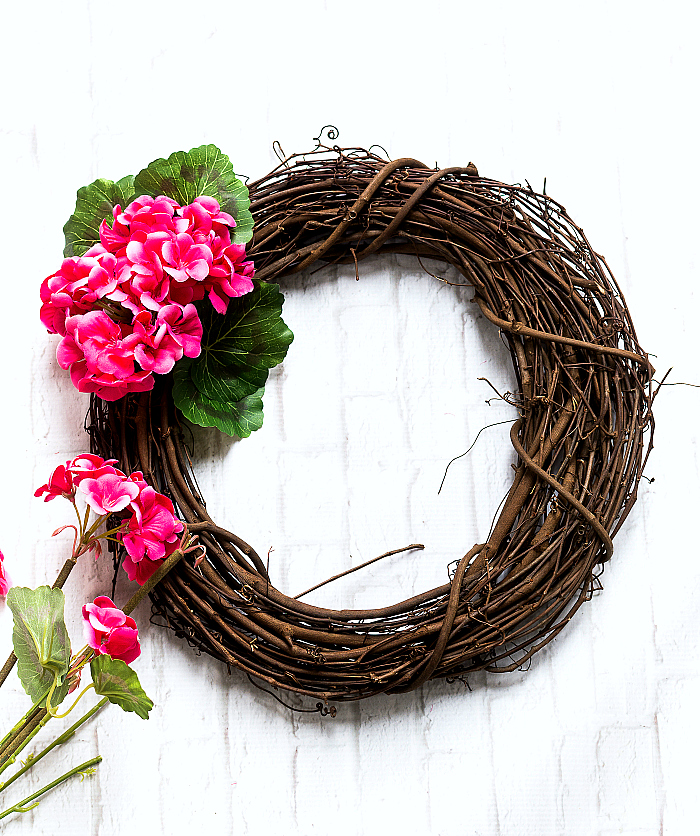 Continue to add flowers.
Also, pull off (or cut) leaves and insert behind flowers along edges of wreath.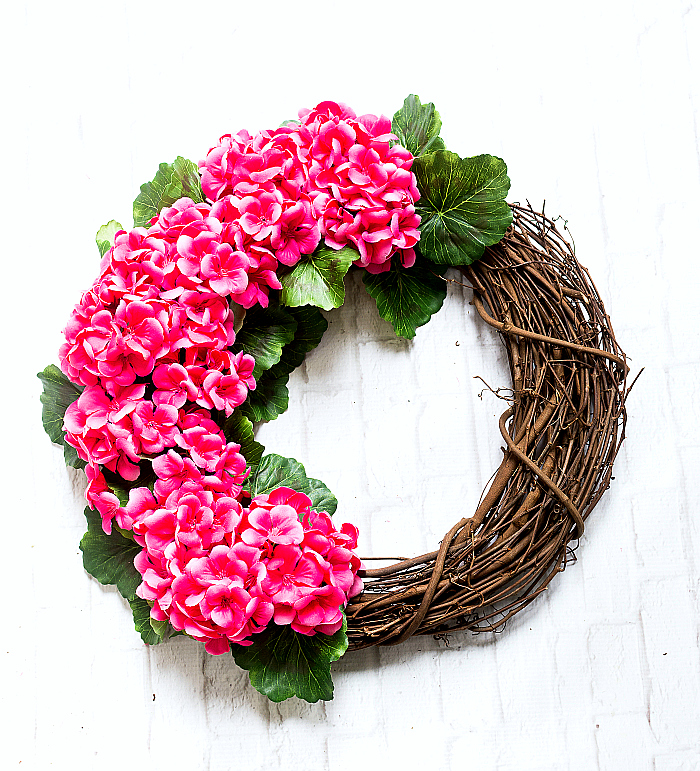 Fill about half of wreath with flowers.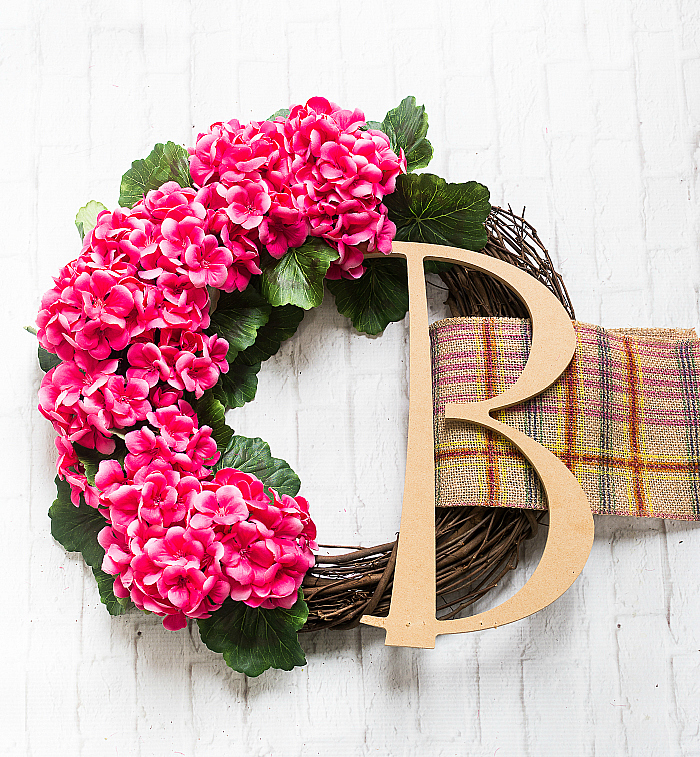 Add ribbon and monogram.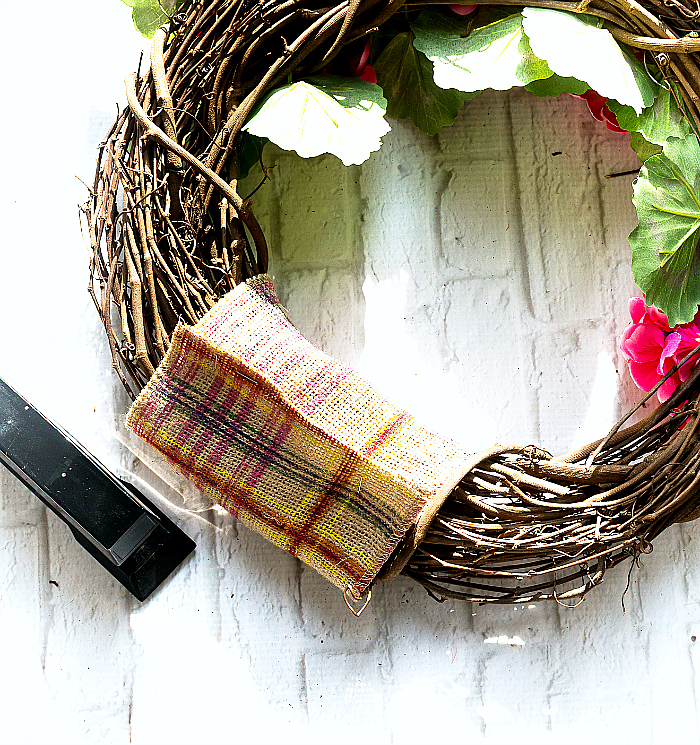 For ribbon, measure a length that fits around wreath. Cut and staple to secure.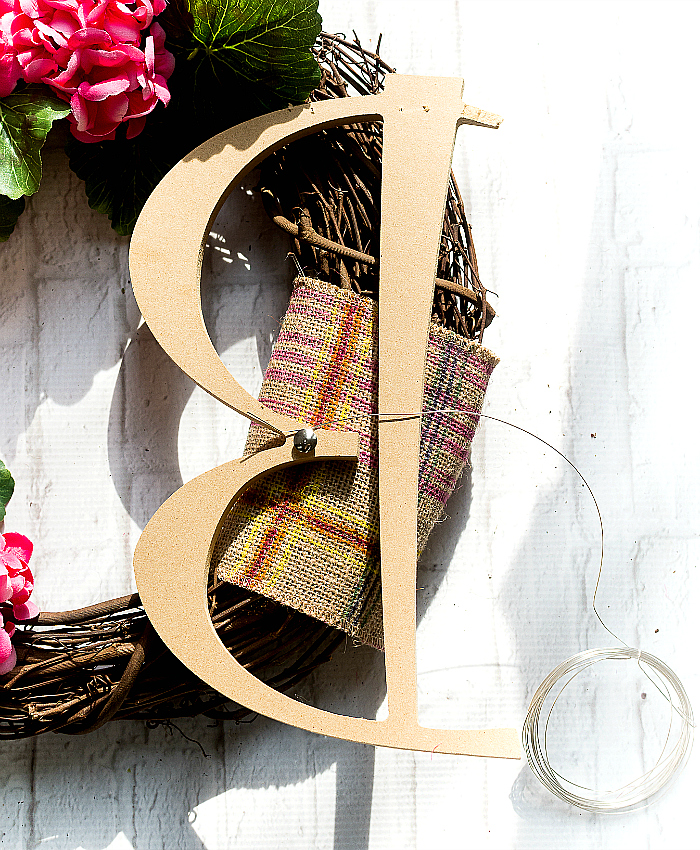 For monogram, I attached a thumbtack to back of letter. Then I cut long length of jewelry wire and wrapped one end twice around the thumbtack.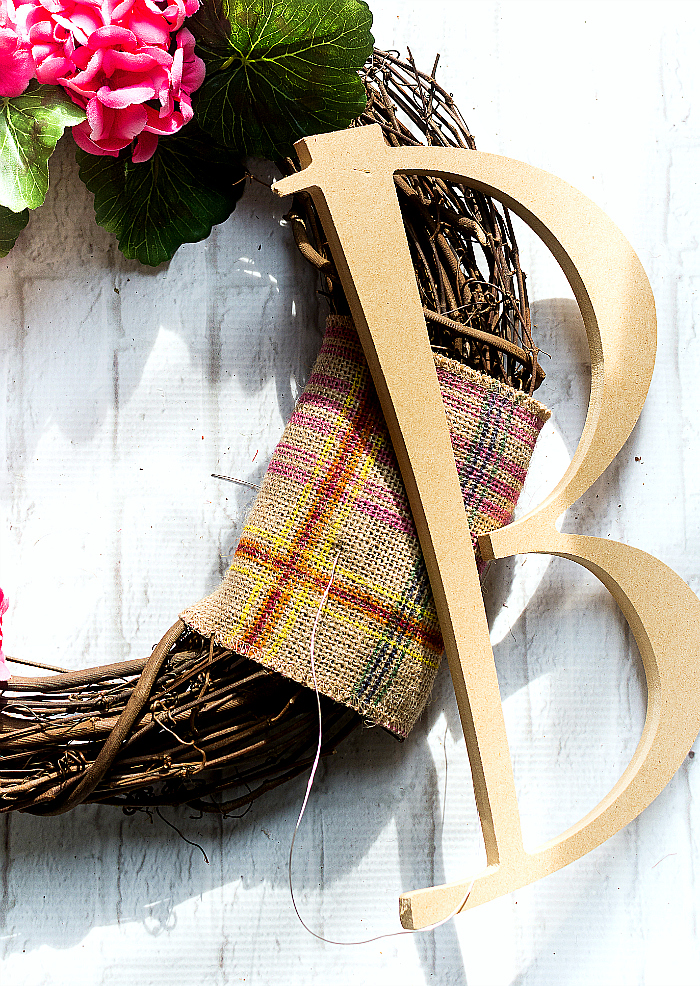 I then fed the wire through the burlap ribbon and grapevine wreath and then back through to the front.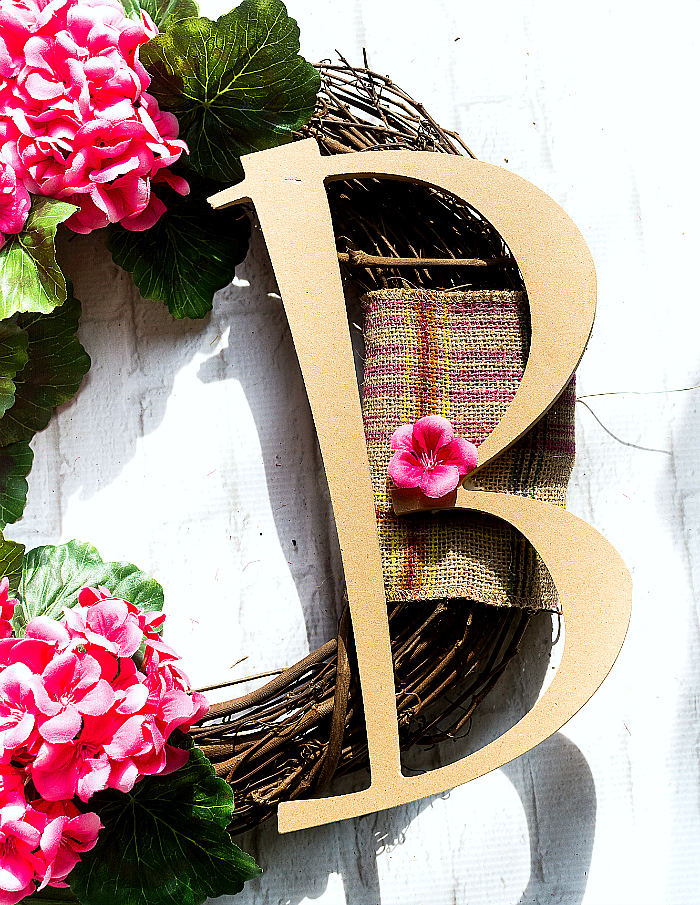 Then I pulled tight and wrapped the wire around the thumbtack a few times to secure.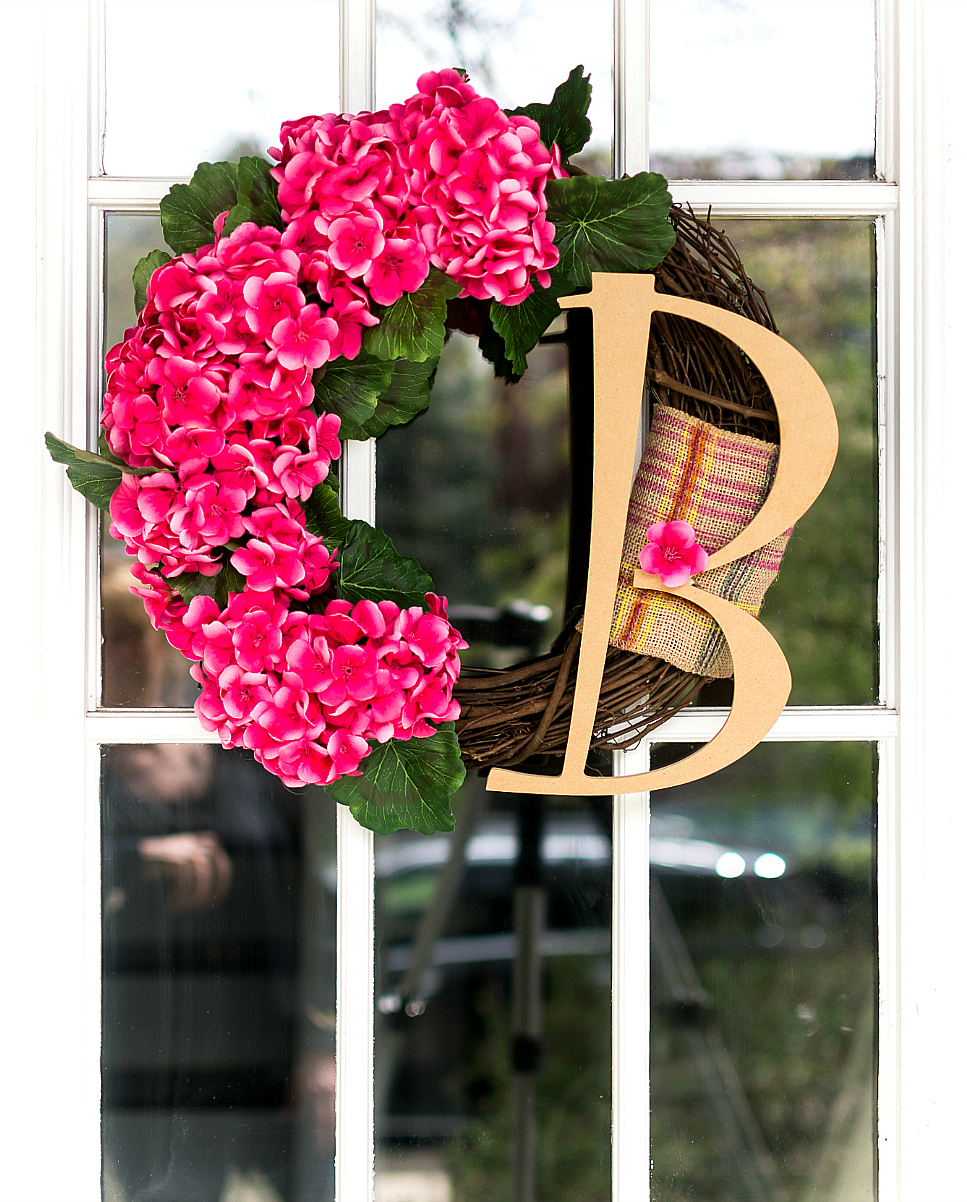 The last step was to hang your geranium monogram wreath on the door. As decor.
Oh, and then be sure to pin it to your Pinterest board …
🙂
Pin It!

You Might Also Like: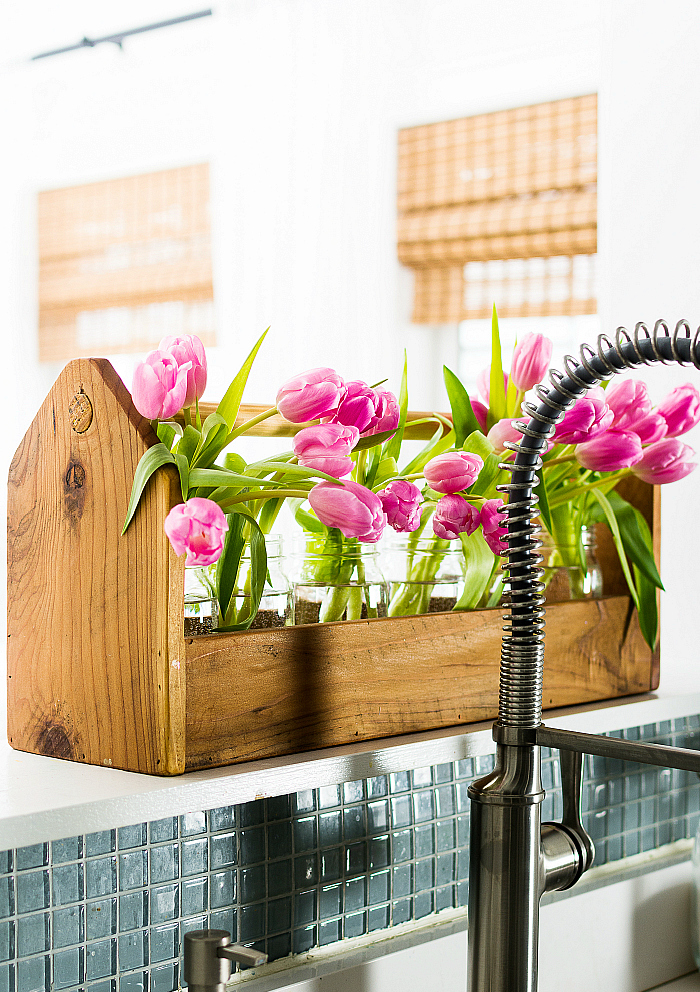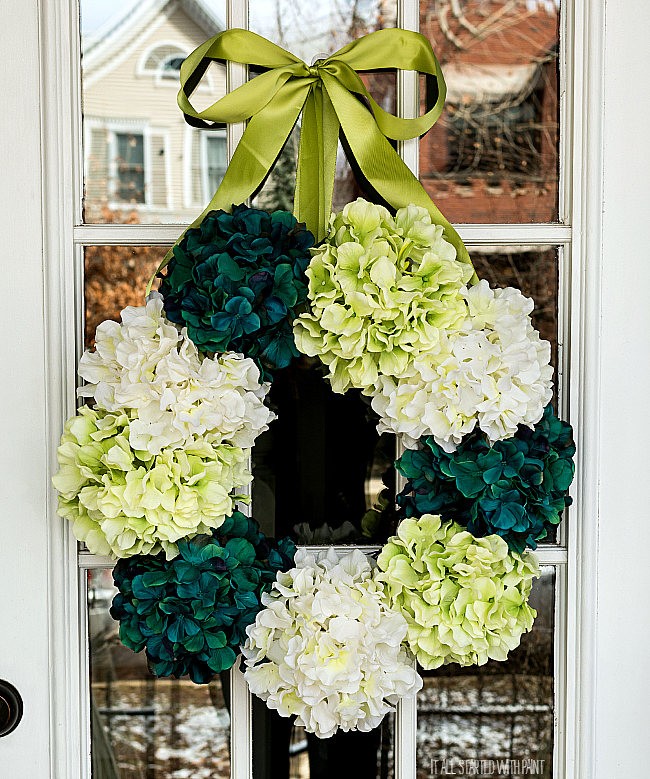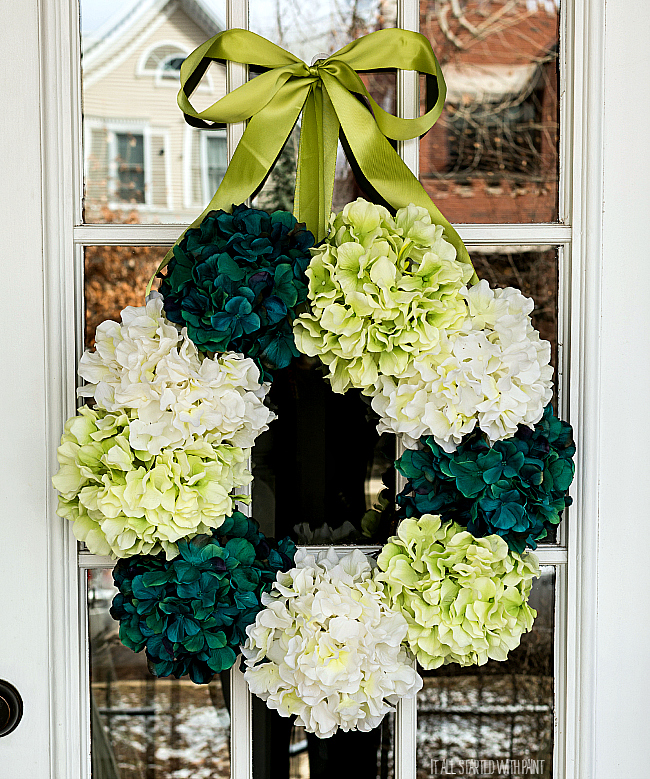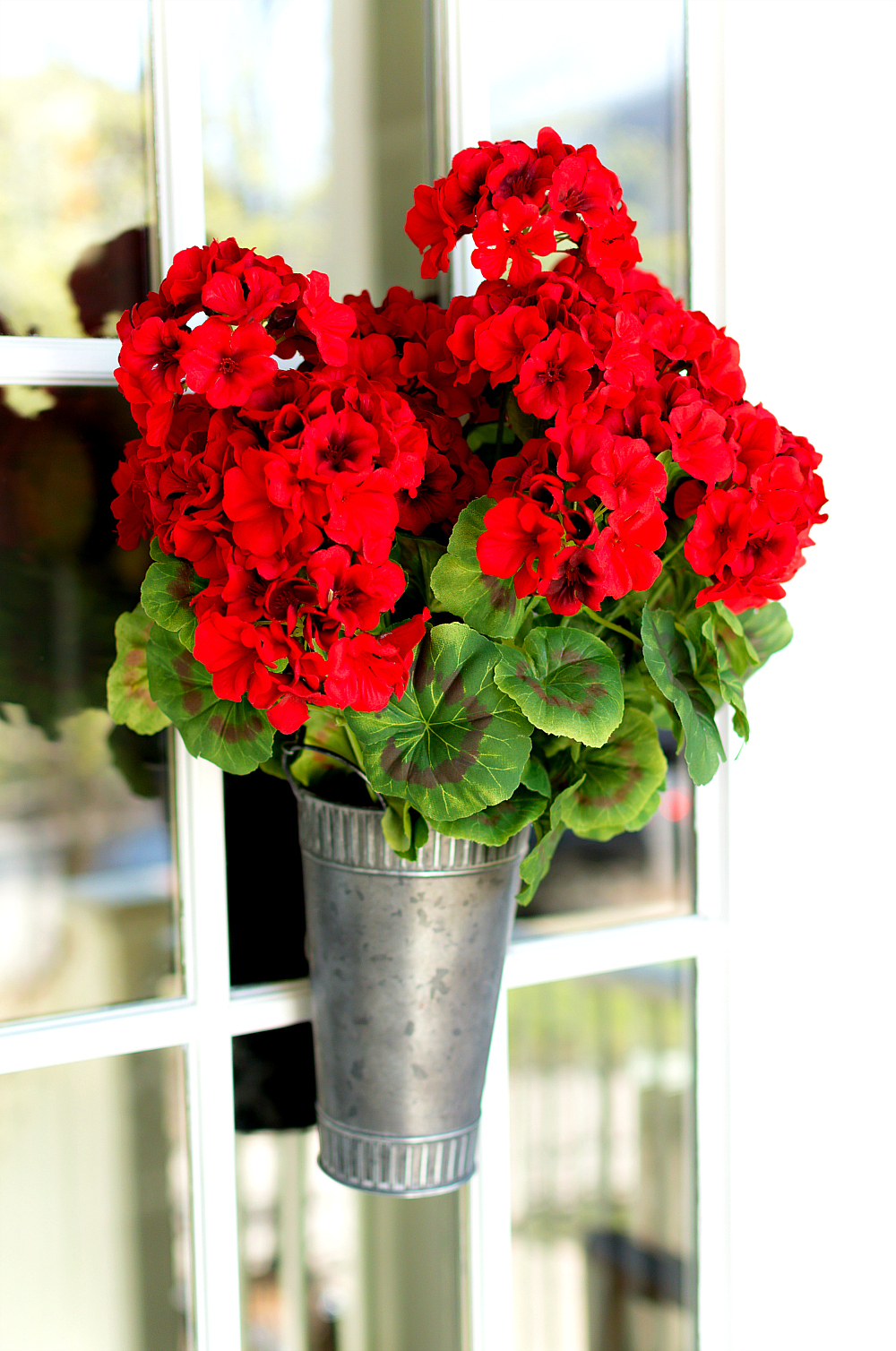 Sharing: | Between Naps on the Porch |