I've finally got the house decorated.
Okay, I'll fess up.  I still haven't put the Christmas in the City village up.  And I must.  The kids are already smarting that I've changed up so many things this year.
But that's a story for another day …
Today's post is going to be more about the pictures and less about the words.
So let's start at the beginning.  The entry.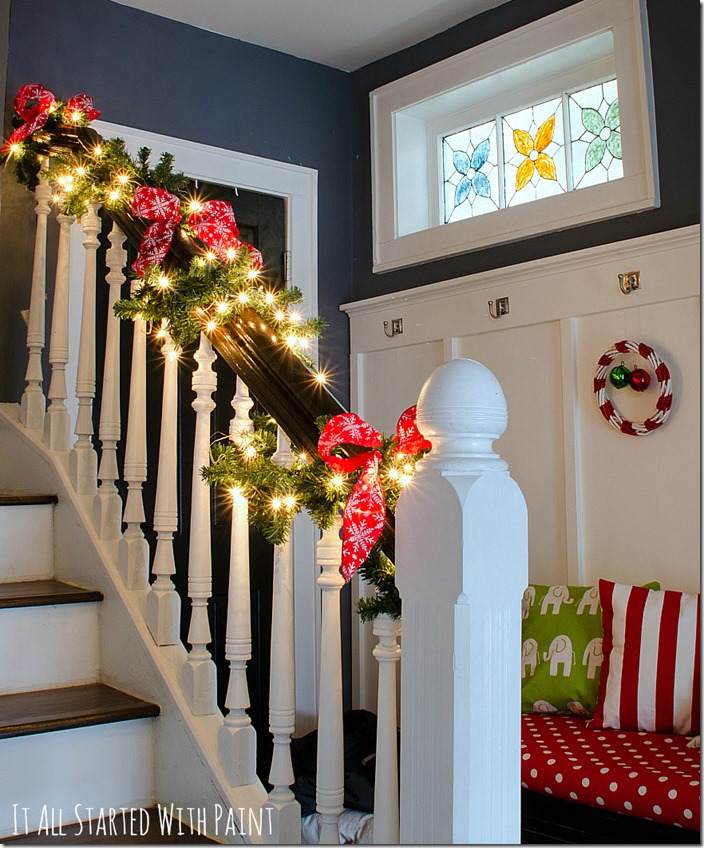 I'm a sucker for twinkle lights and I used them generously around the house.   I'd leave them up year round if I could without being accused of being a frat boy …
My candy cane wreath is hanging proudly on the board and batten wall treatment we installed a few years ago.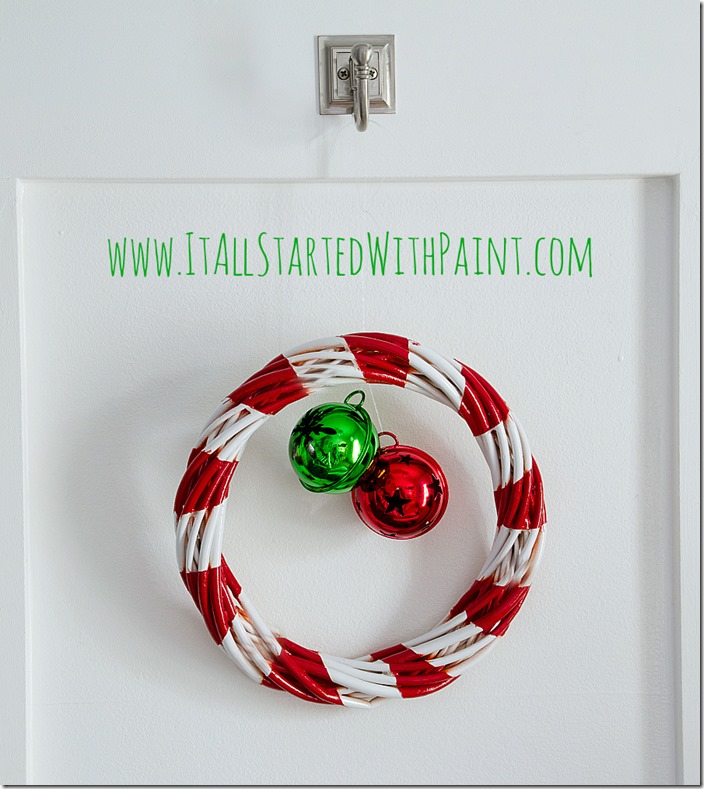 I also made some stockings …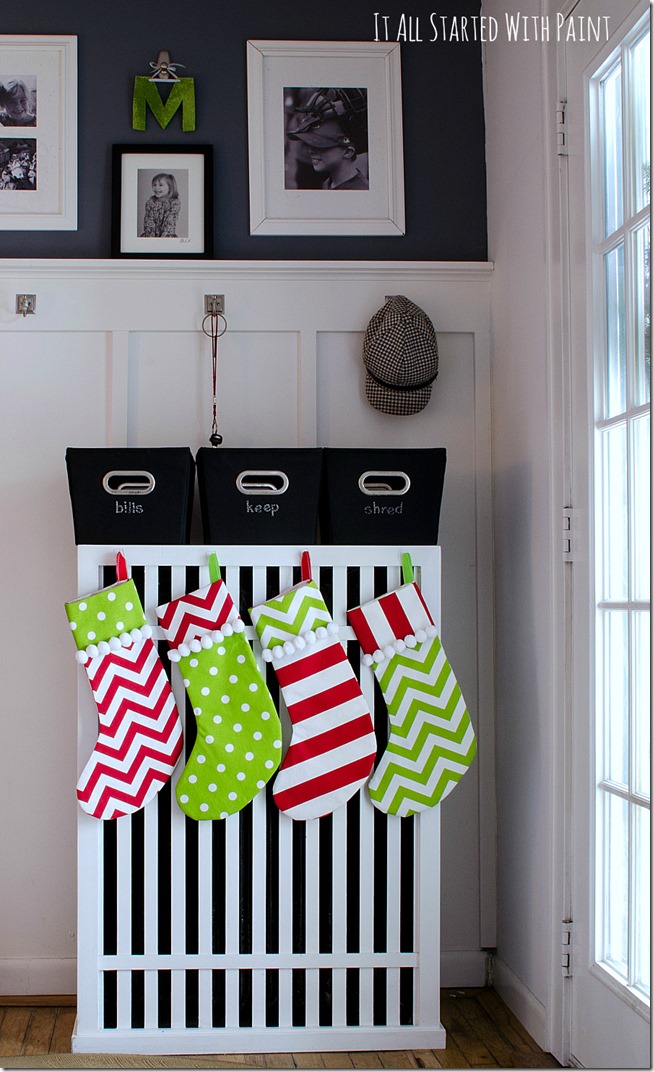 using  fun, graphic fabrics.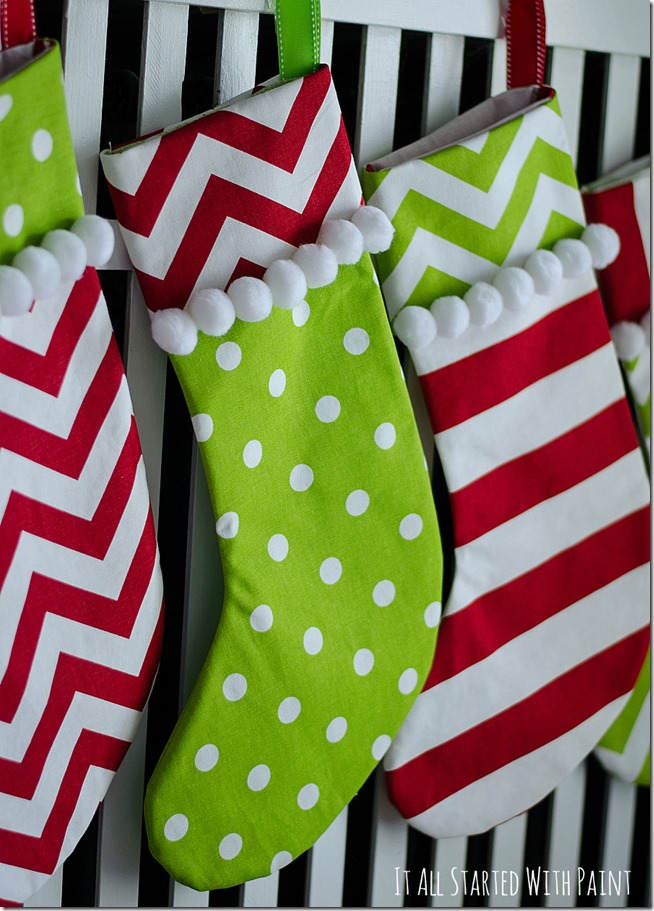 But these are strictly decorations, I assured the kids.  They have beautiful, treasured hand-embroidered stockings that their aunt made for them when they were first born.  I'm pretty sure she spent the full nine months of my gestation to make them …
The living room gets a new look for the holidays to better go with the redecorating thing that happened in this room over the summer …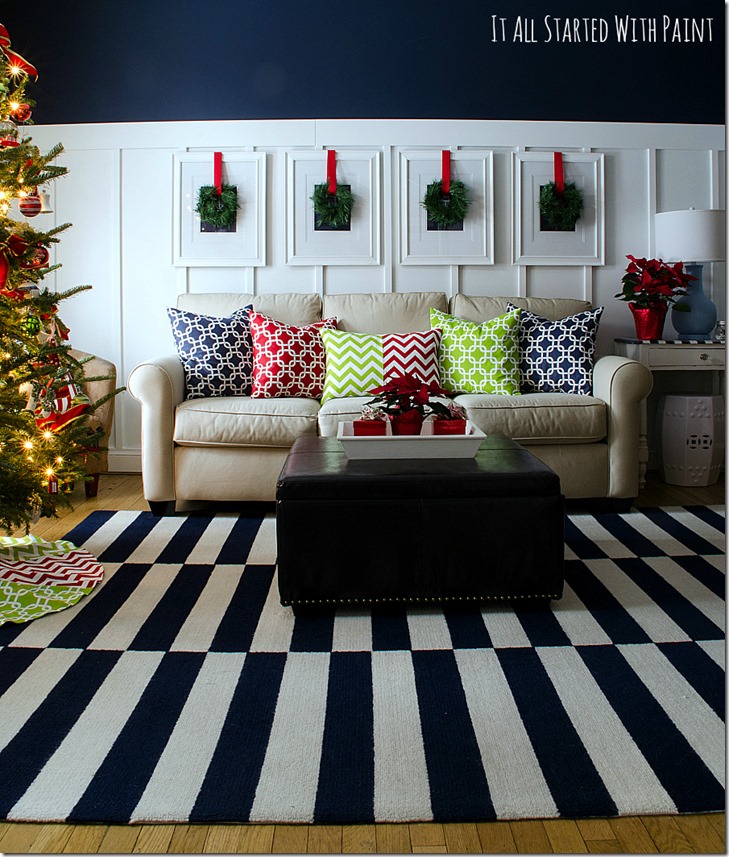 I kept it pretty simple with new pillow covers and poinsettias …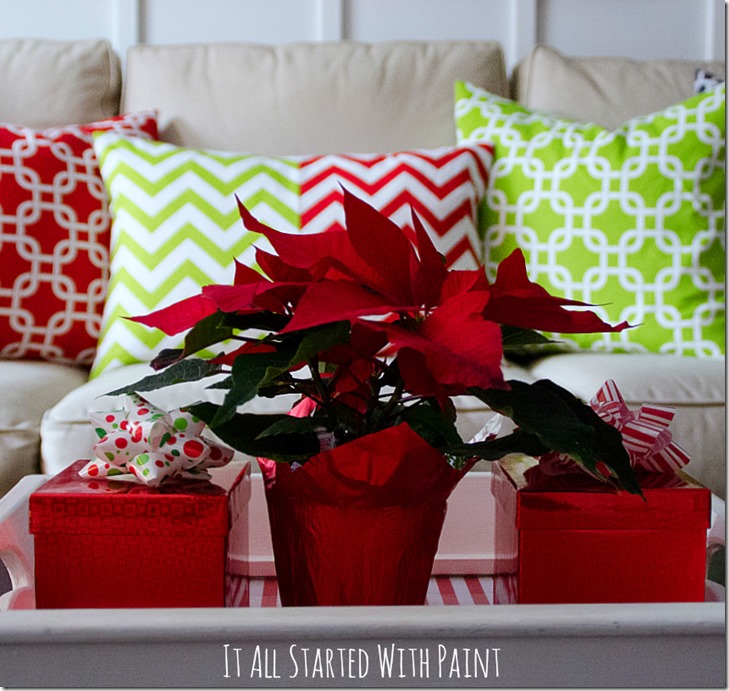 Poor things.  They had no idea crossing the threshold into my home was the kiss of death …
The pictures over the couch received wreaths tie up with red ribbons.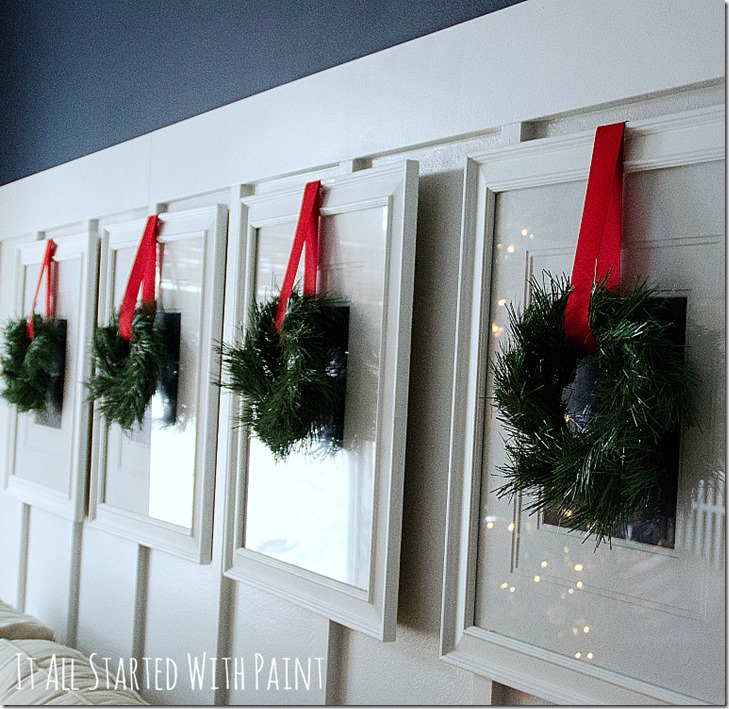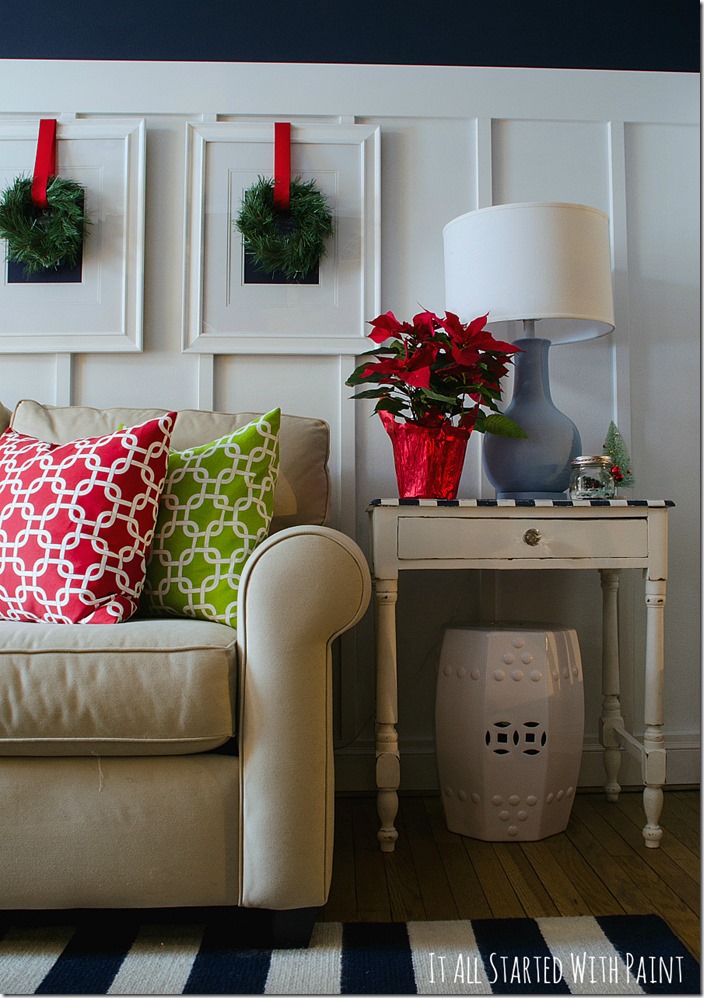 The little car in a jar snow globe I made found a place to reside beside the couch.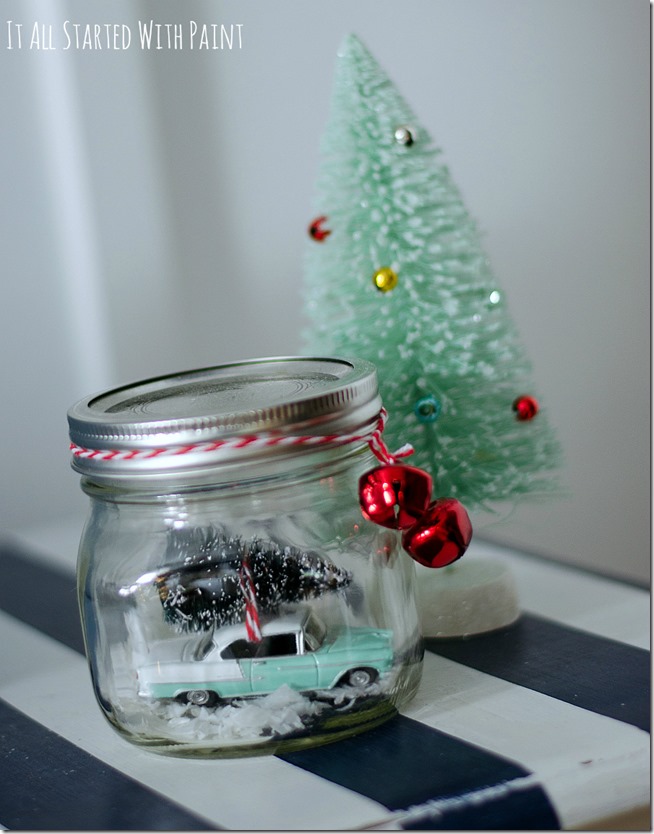 On the other side of the room you'll find my Pom Pom mirror wreath.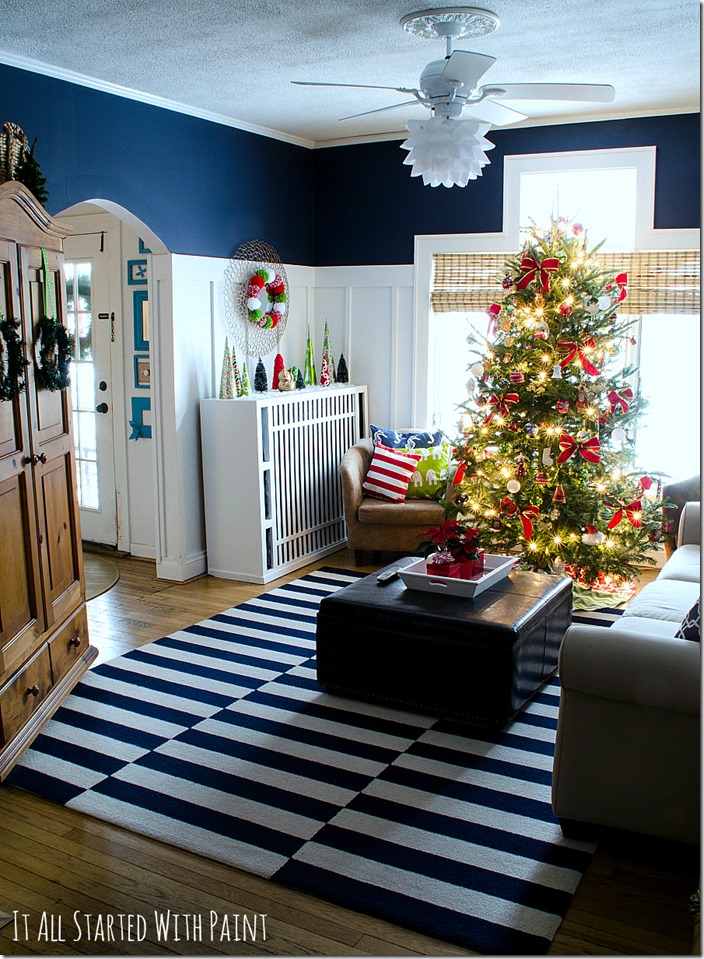 Which I shared here last week.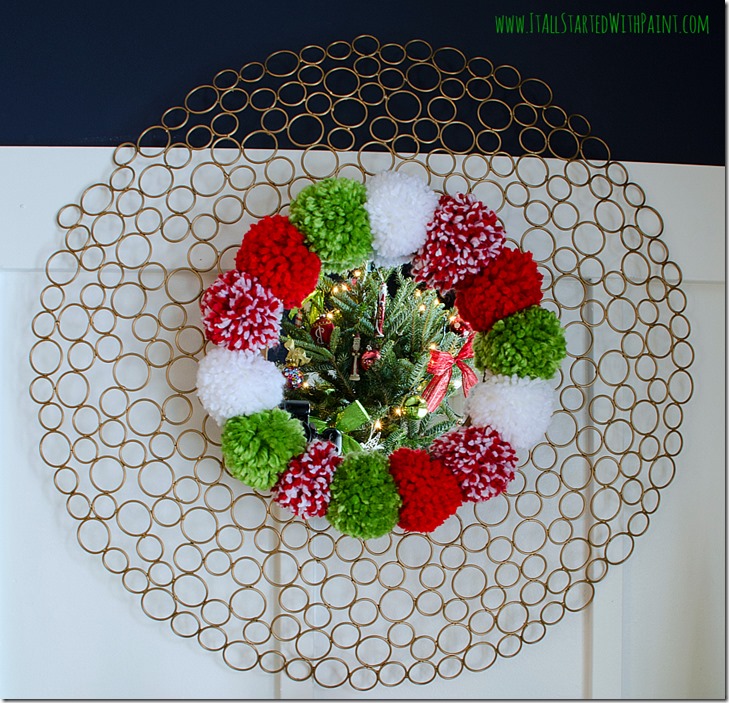 Residing over my fantel mantel.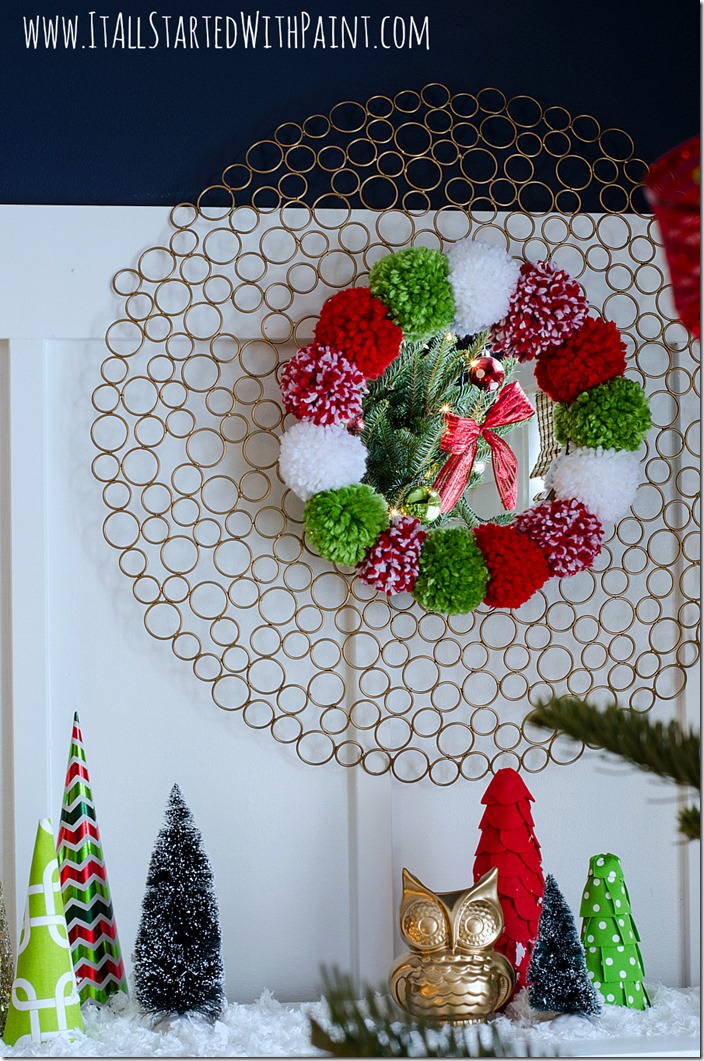 Last but not least in my little living room is the tree …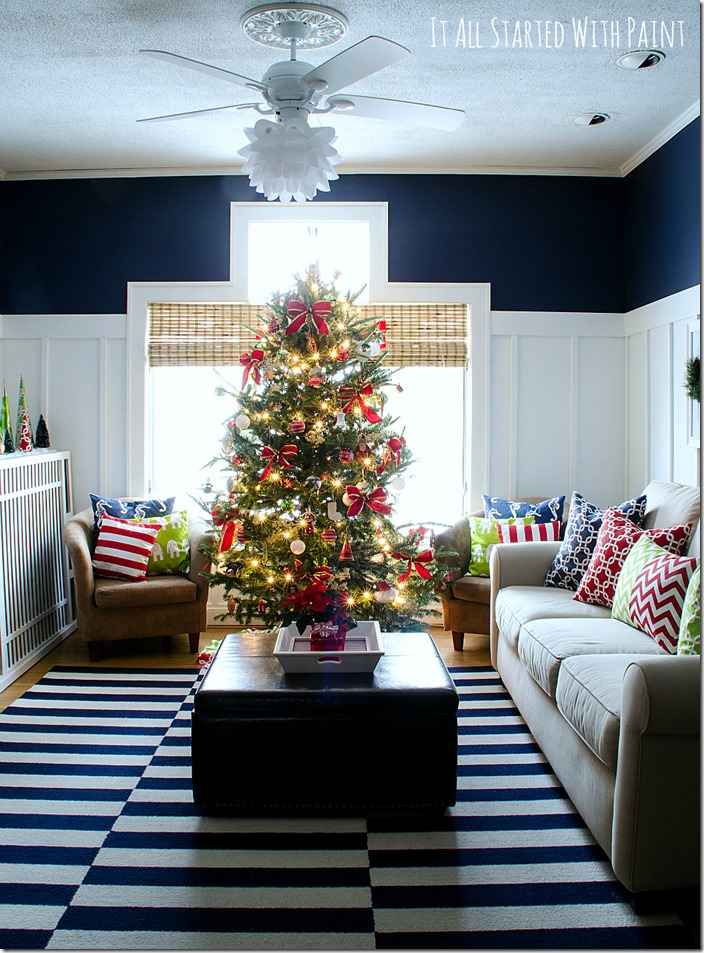 The real one.  Filled with family ornaments we've been collecting for 20 years …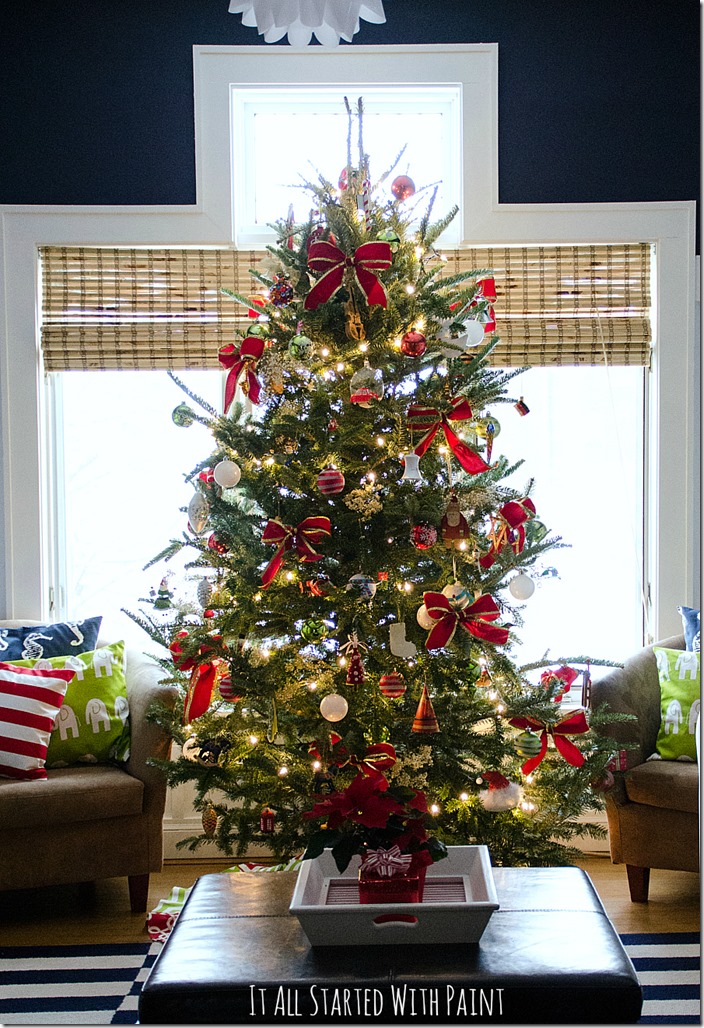 The dining room received a similar decorating treatment to go with it's remodel.  Reds. Greens. And soon-to-be-R.I.P. poinsettias.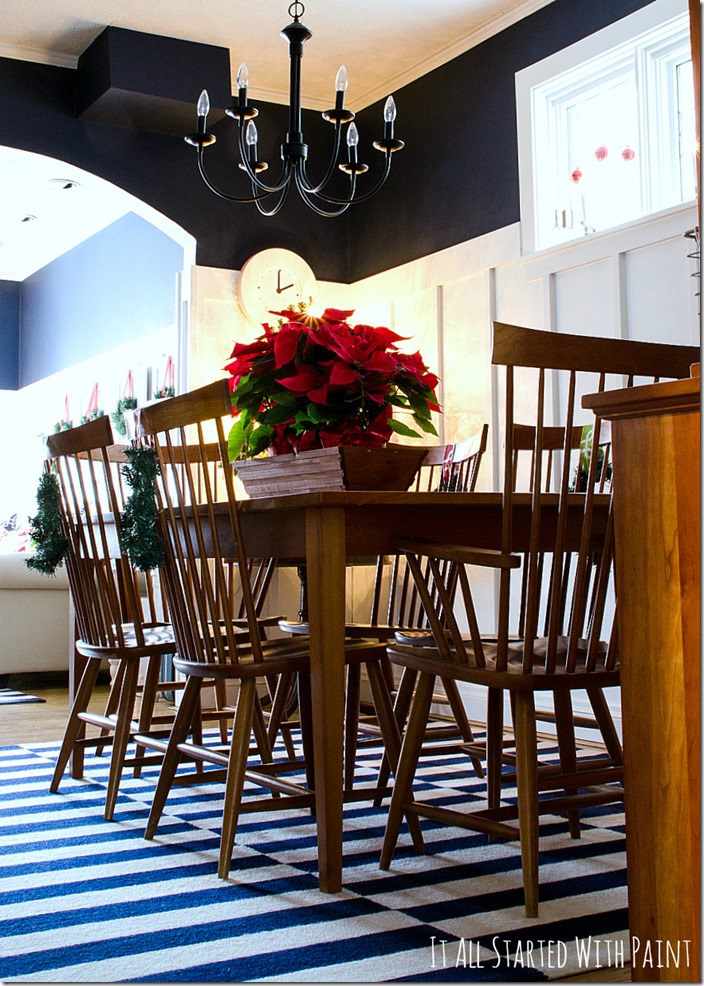 A little tree sits in the corner under the clock.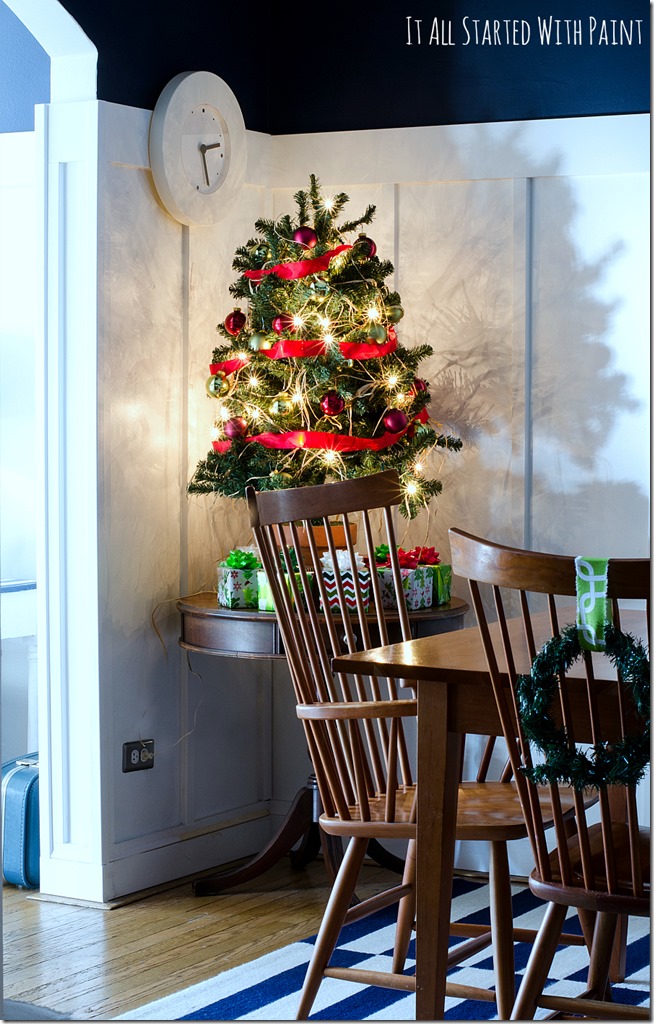 With  empty boxes wrapped up underneath.  You know, to taunt the kids.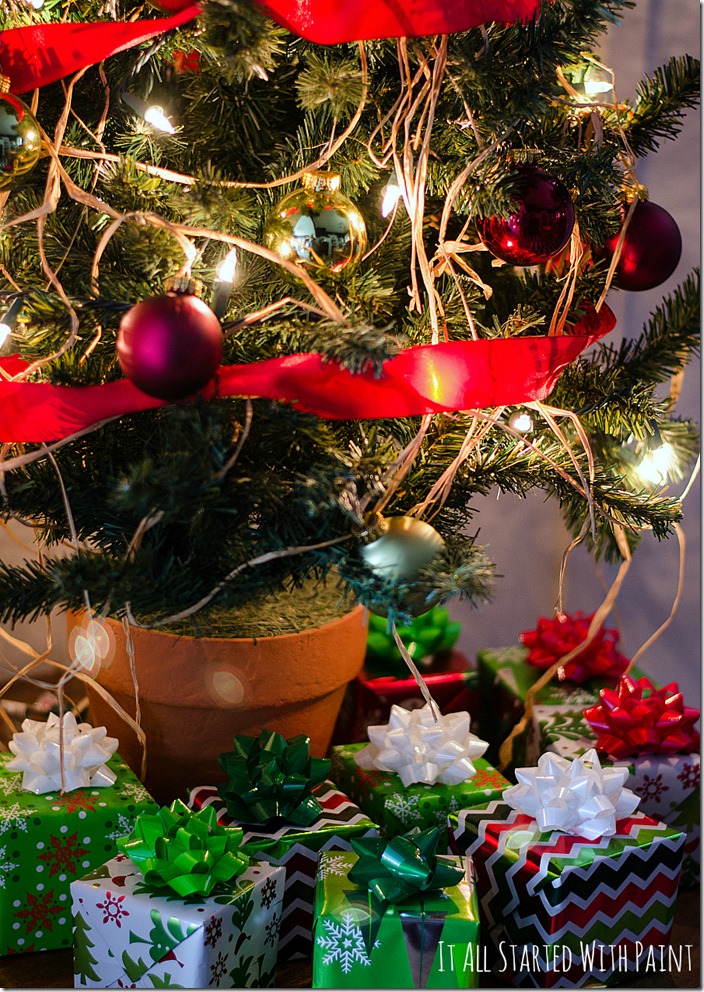 Oh. Wait. The kids taunted me with these.  A bit of mocking for wrapping empty boxes …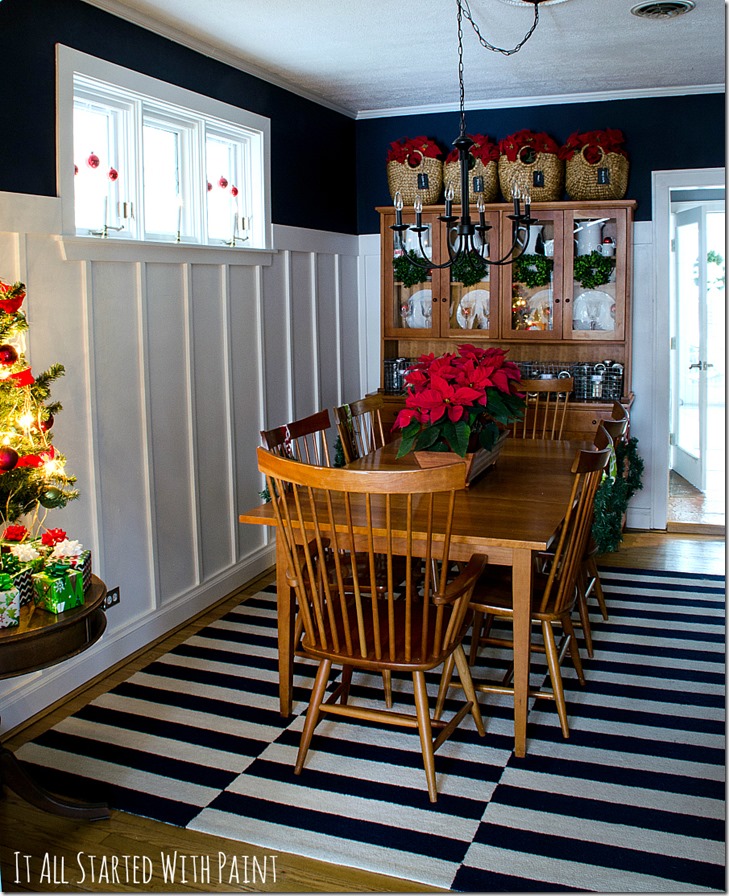 In the funky little window I added battery powered candles and hung red ornaments on white ribbon.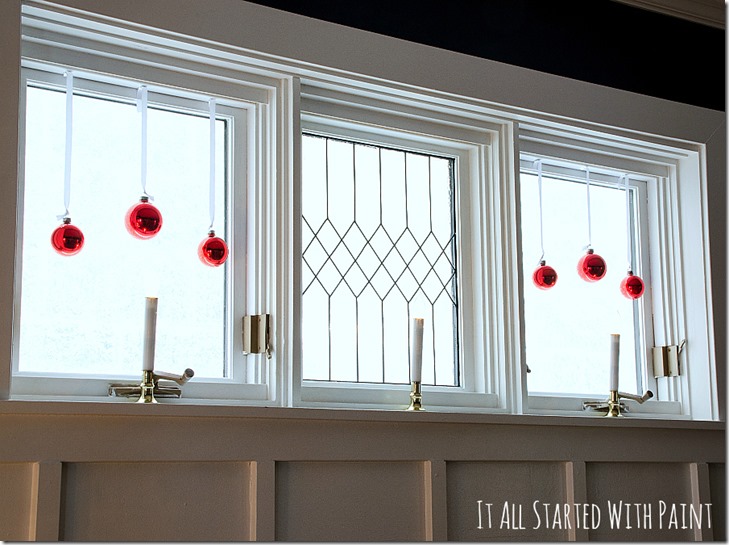 What to do with the china cabinet was a challenge …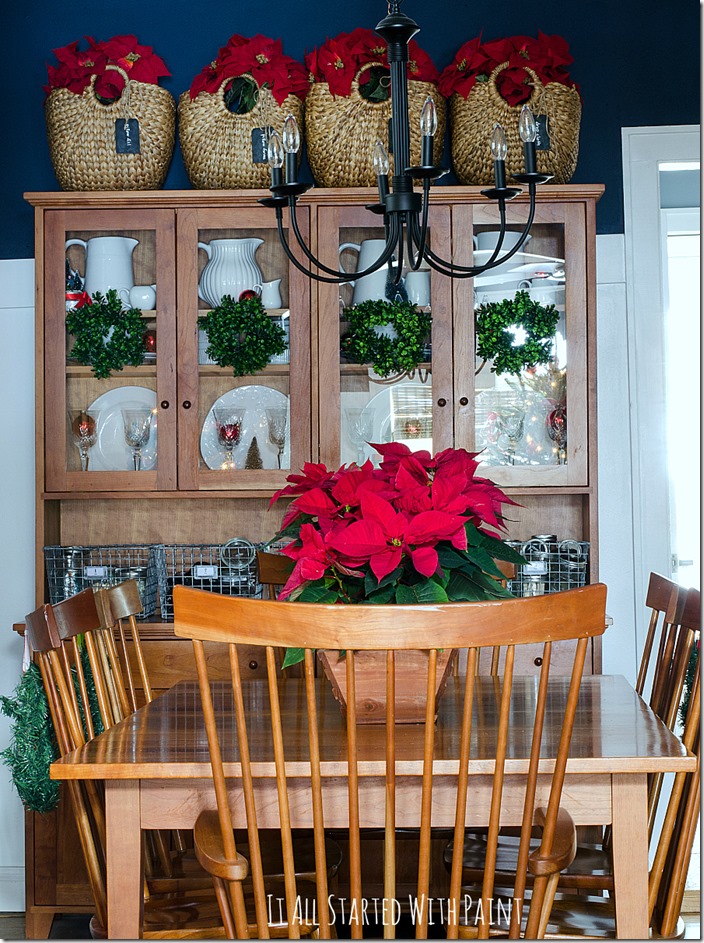 I really didn't want to pack everything up and replace it with Christmassy stuff.  But then my friend Kim shared her French Farmhouse holiday kitchen décor.
She decorated her hutch with simple red balls and bottle brush trees.  So I decorated my china cabinet with simple red balls and bottle brush trees.
Thanks Kim.

On the backs of the chairs I hung dollar store wreaths …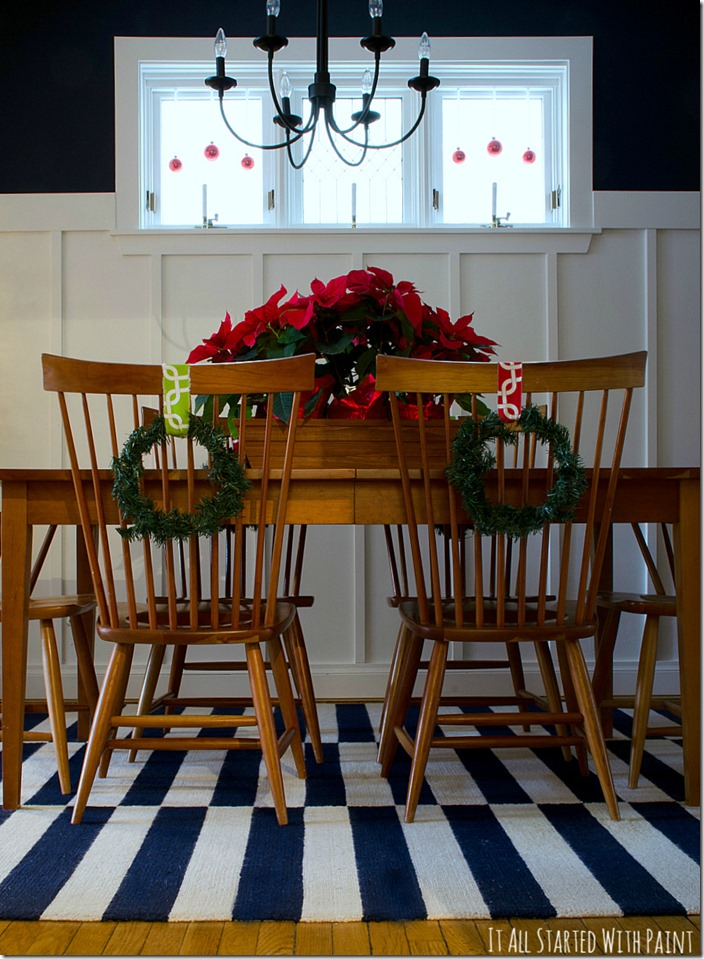 using a few scraps of fabric left over from the living room pillows.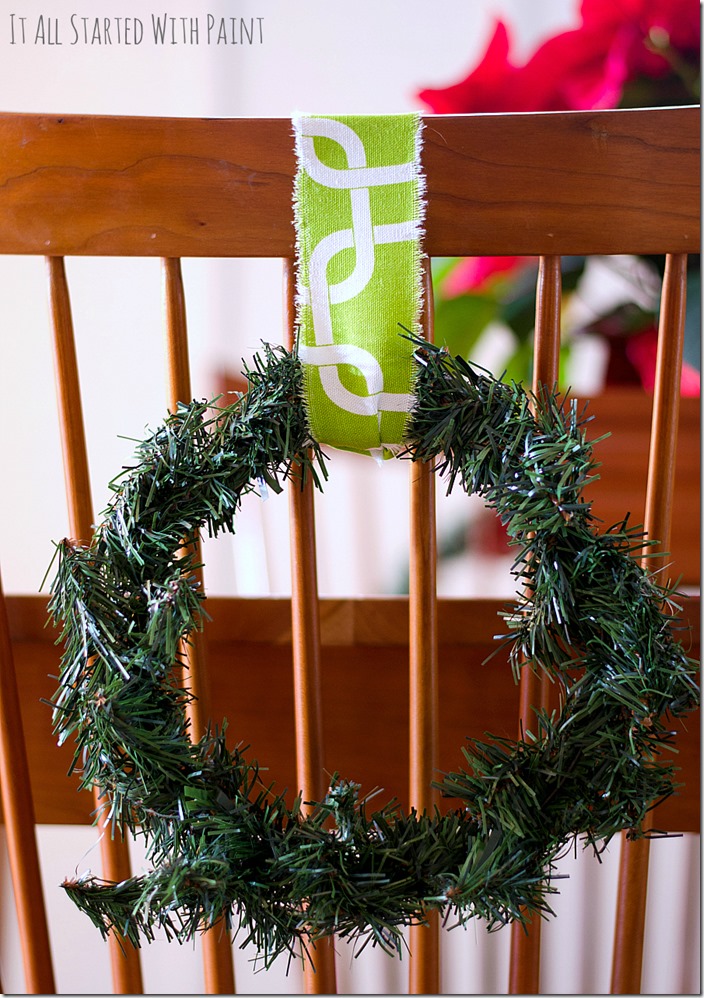 Last but not least in the dining room, of course …
our pallet wood B.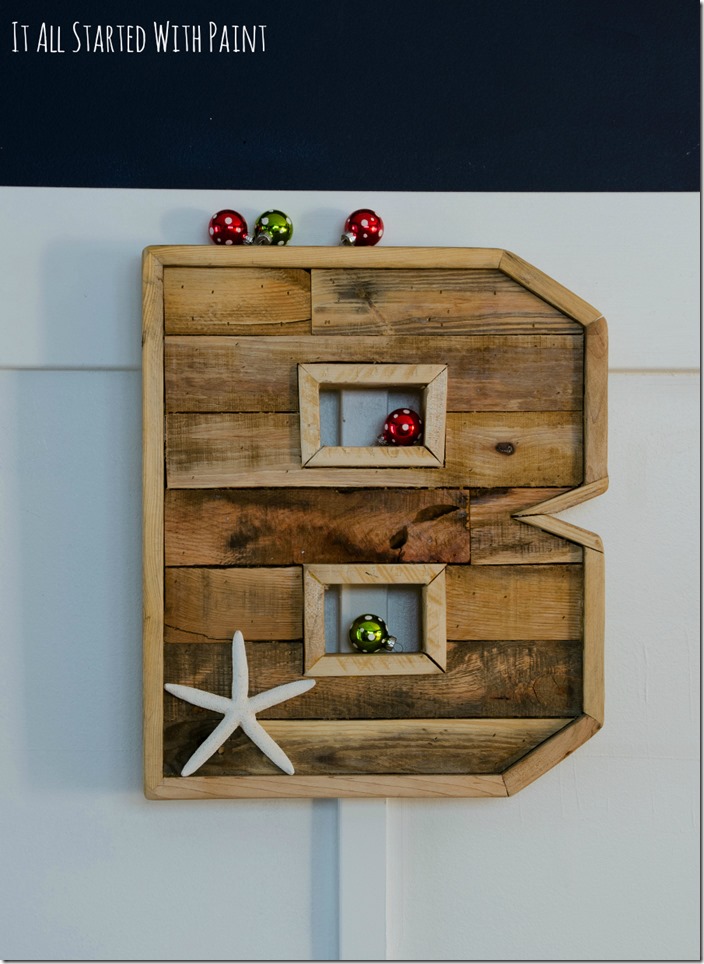 You can order your own here …
And if you do, it will fill your heart with joy.  The family making these wonderful pallet wood projects is doing so to help raise money to adopt a child.
The family room/sun room is last on my hit list.  It's close to complete.  I still have that pesky village to set up.  But I do have a tree back there as well.  A snow themed tree I shared last week (at this link) …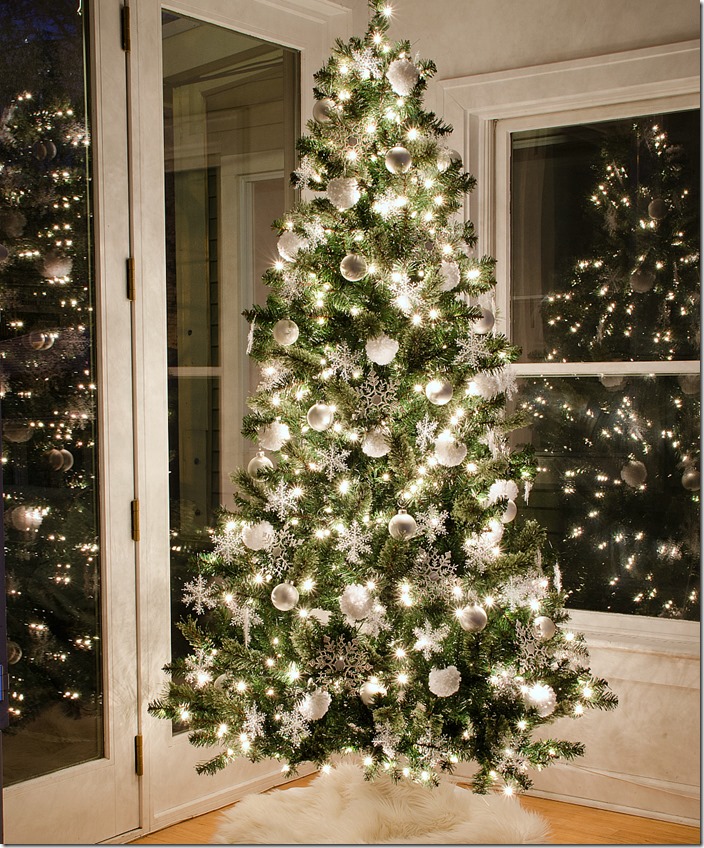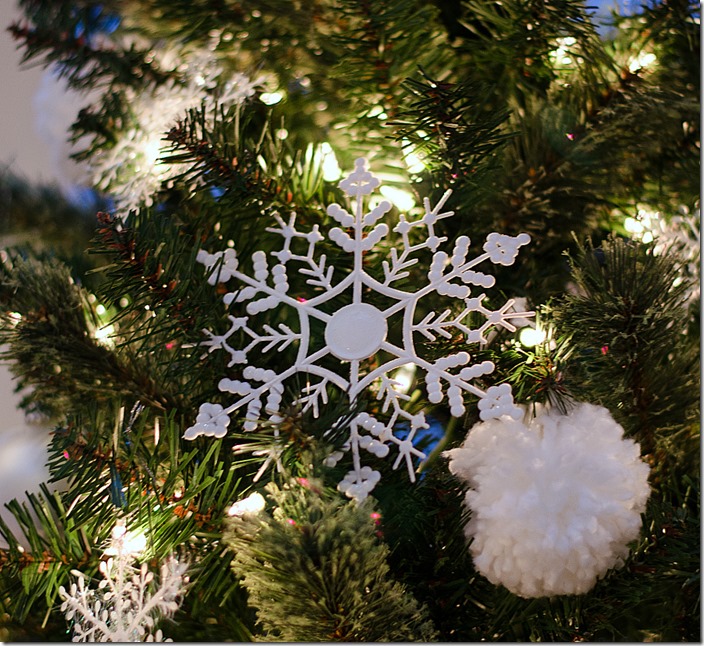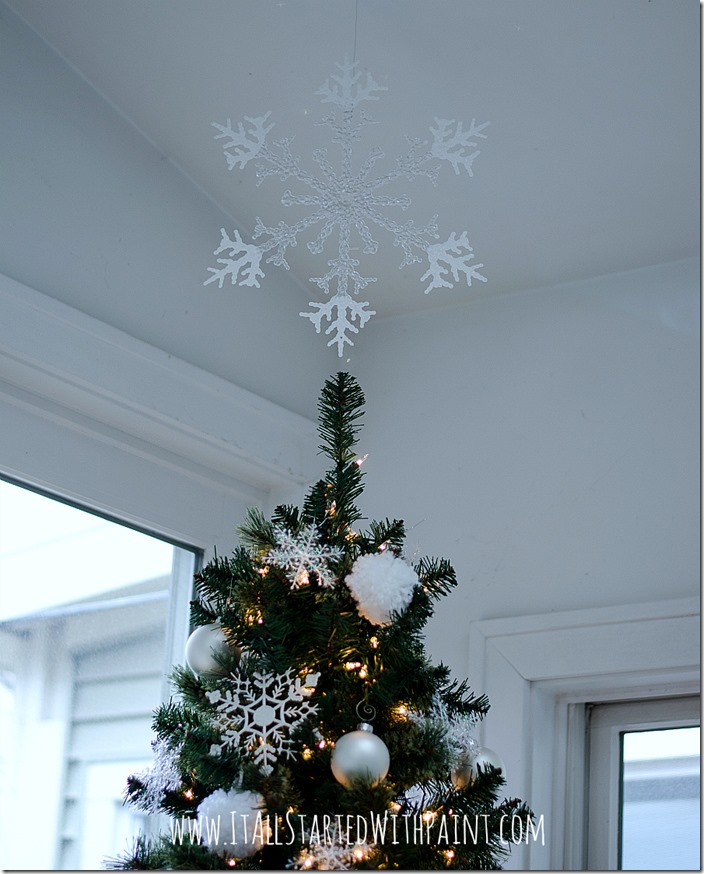 Thanks for stopping by and touring my holiday home!

You might also like my 2014 Holiday Home Tour (click here):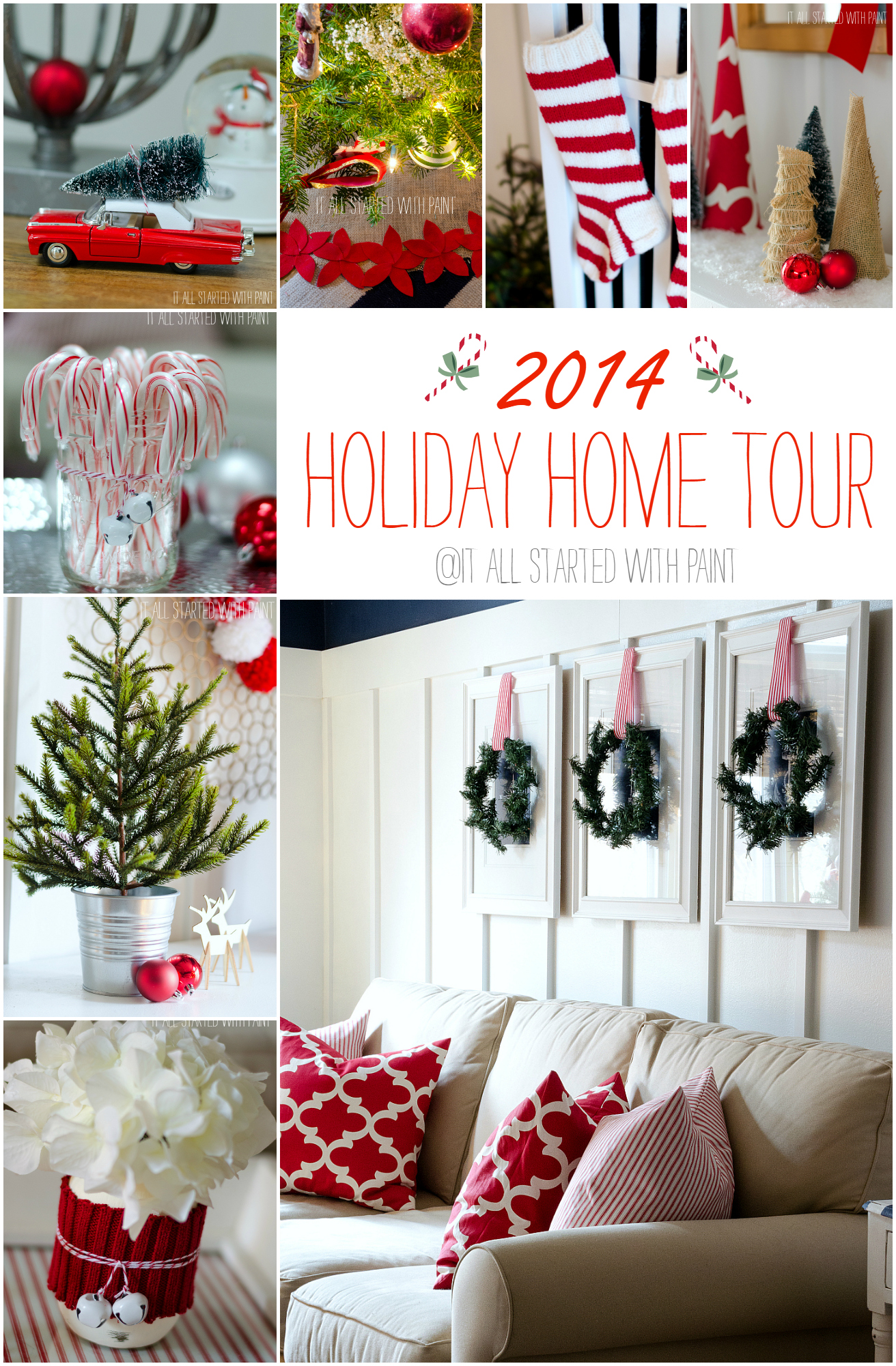 Want to keep up with my projects?
It's easy. Get it all started with paint delivered to your email inbox: