Sometimes I wonder what Martha Stewarts's basement looks like …
Well, not present-day Martha with the empire and the Macy's ads and the magazine and television shows.  I'm pretty sure present-day empire Martha has the world's most fabulous basement.  With everything perfectly – and prettily – organized and labeled and tucked away out of sight.  And I'm pretty sure her basement has a screening room and a game room and maybe even her very own Starbucks, just like Tommy Lee …
I'm talking about the basement of the Martha before the empire.  When she was still starting out … building her brand … one craft at a time.  I can't help but wonder if that Martha … pre-empire-Martha … had a slightly disorganized basement space filled with seasonal craft projects.
Say, for example, I wonder if you visited pre-empire-Martha's basement you would've stumbled across some fake roses that had been spray painted …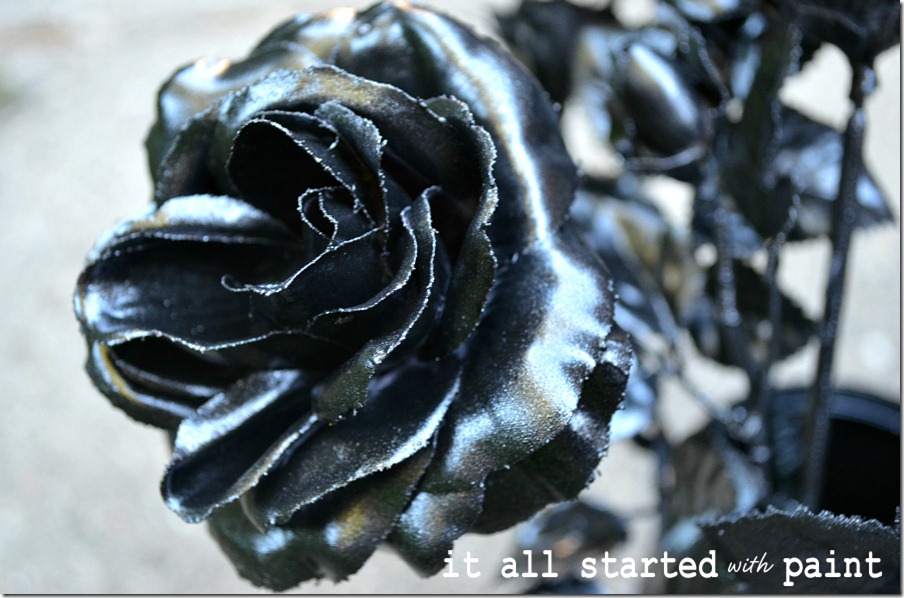 Spray painted flowers in Krylon's metallic black in celebration of Halloween …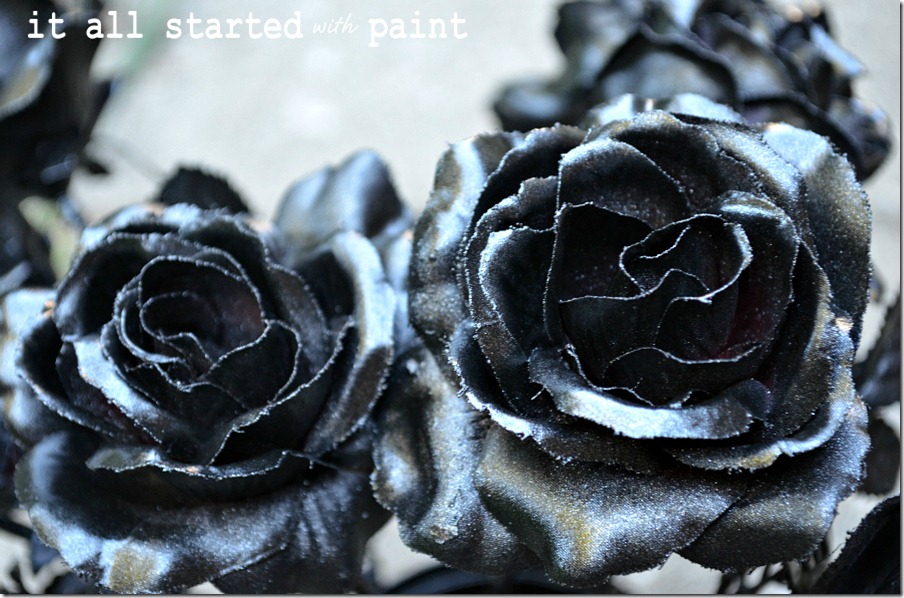 Spay painted with three-to-four coats of black metallic so they would become a permanent Halloween decoration …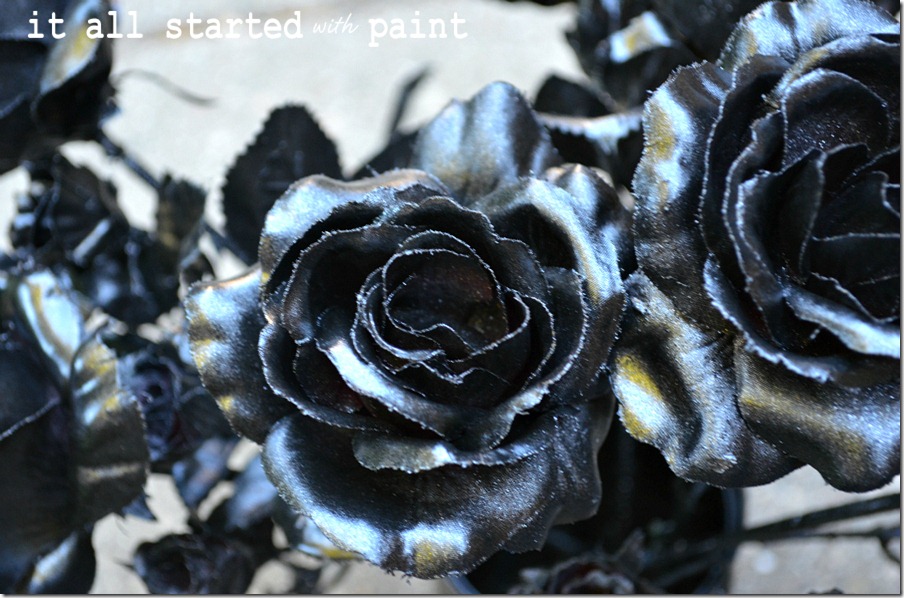 … so she would never, ever be tempted to put them in a vase and display them on her coffee table.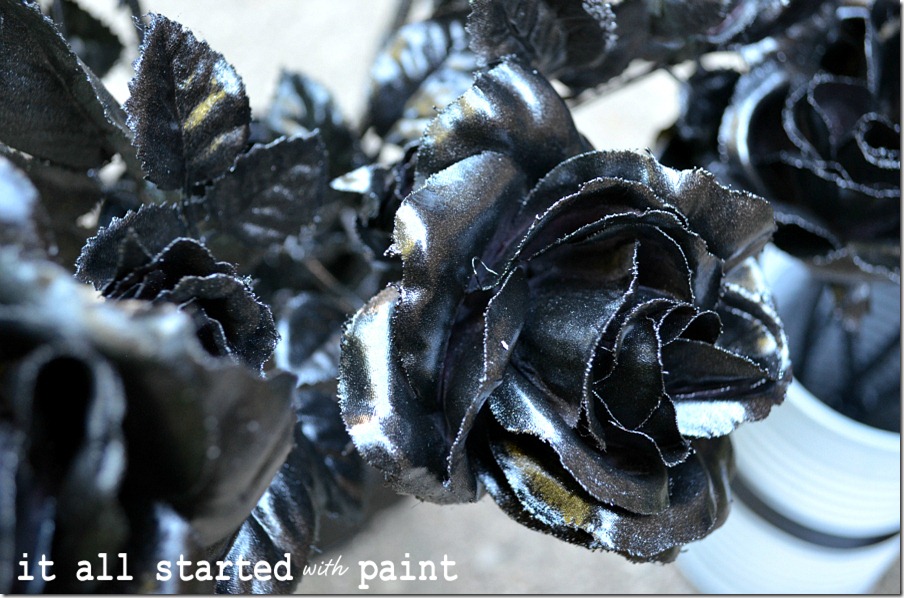 Again.
Sigh.
After close to a year of blogging and crafting … and blogging about what I'm crafting … I'm beginning to gain a better understanding of what pre-empire-Martha's basement may have looked like …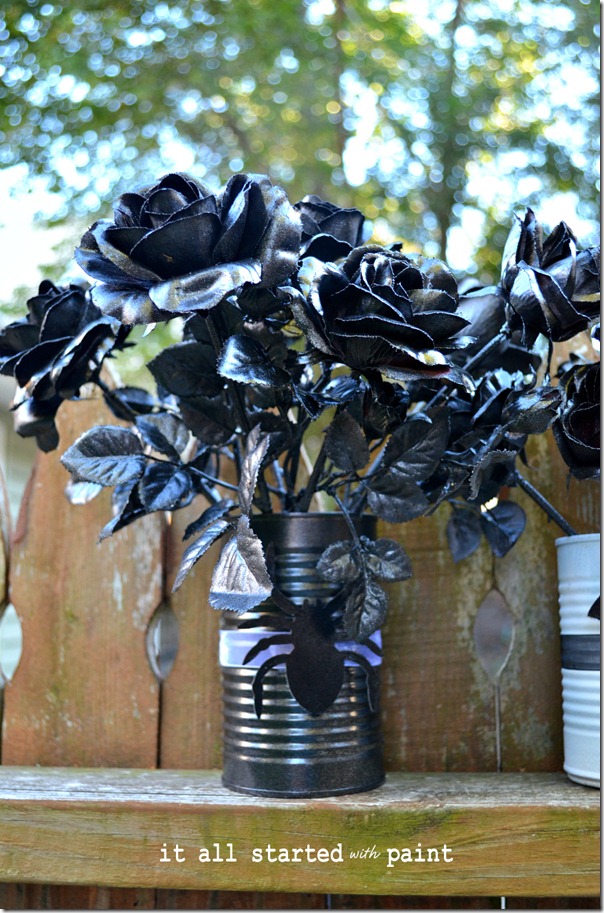 Filled with all her decorating faux pas desperately trying to get a new life with some spray paint… and maybe some glitter glue …
Now if I can just build my own empire so I can relegate all my crafts to a well-organized warehouse …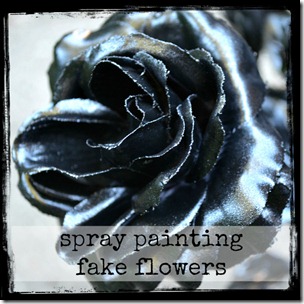 … after which I will begin drawing up plans for my very own basement Starbucks.
If you want even more basement-busting easy peasy craft ideas, some of my friends are sharing their projects here too …
 … just click on the pictures for more.
You Might Also Like: