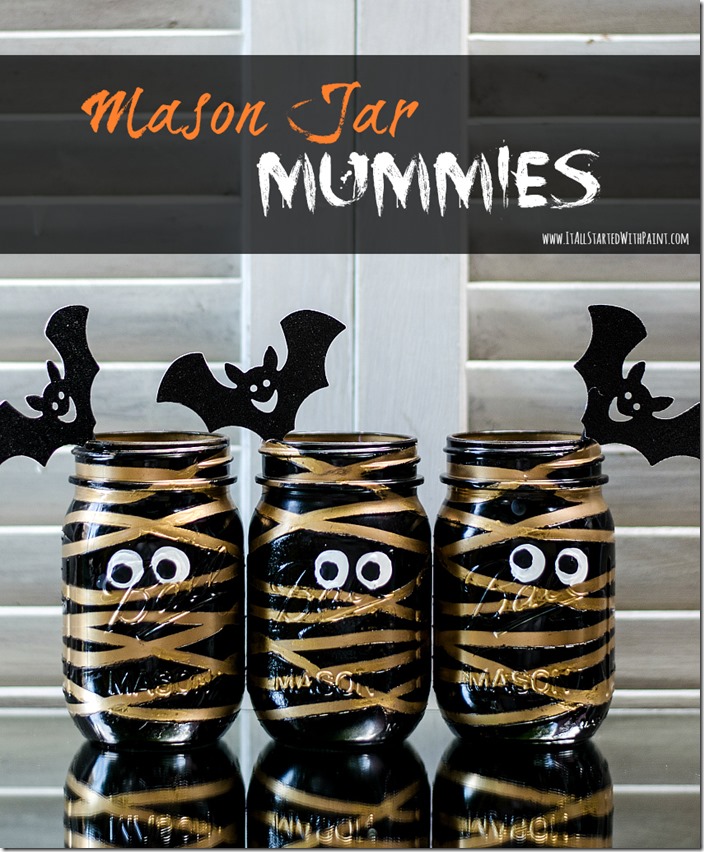 Sometimes …
okay, often times …
inspiration comes from the most unlikely of sources.
Seriously!
Can you believe it?  And can you believe those mummy nails?  Wow!  I do not have the patience for that project …
Which is why I chose a much larger canvas for my mummies …
mason jars …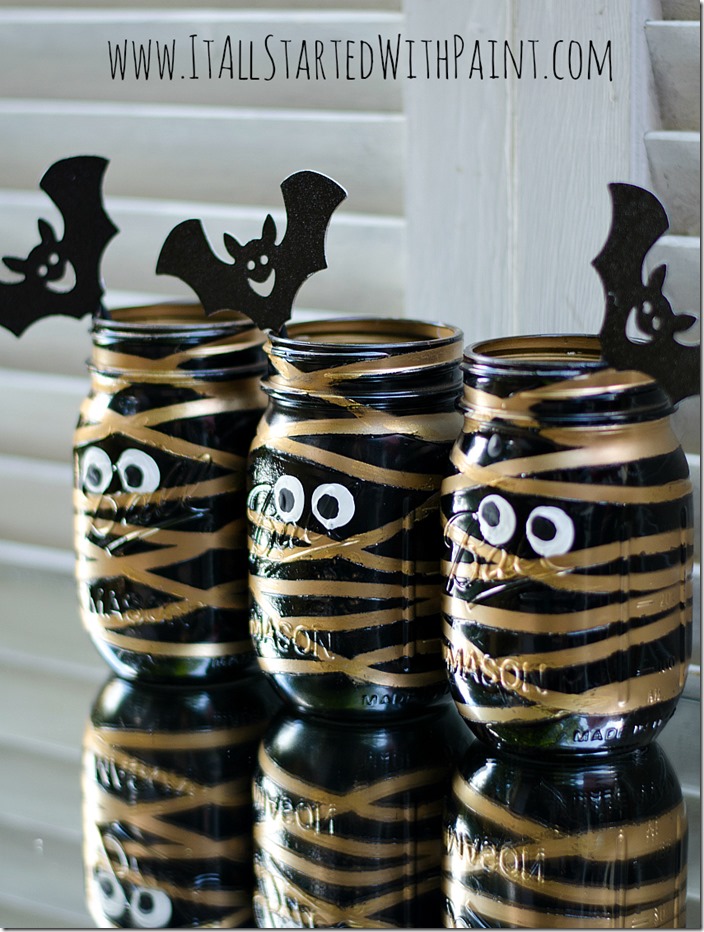 When I saw those nails … and got inspired … I knew exactly how I would recreate those painted mummies on mason jars.  Because my friend and fellow blogger had inspired me with her rubber band and spray paint vase project …
HOW TO MAKE MUMMY MASON JARS
Using Spray Paint & Rubber Bands
Give your jars a coat of gold spray paint.  Let dry overnight.  Really.  Don't rush it.  You may even need to give it more than one night …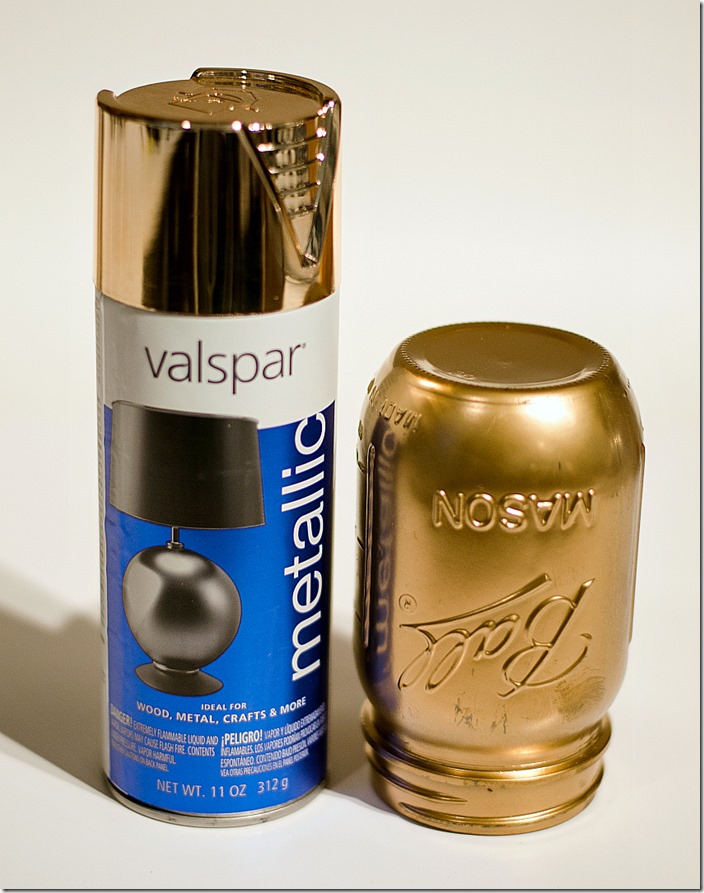 Wrap with rubber bands.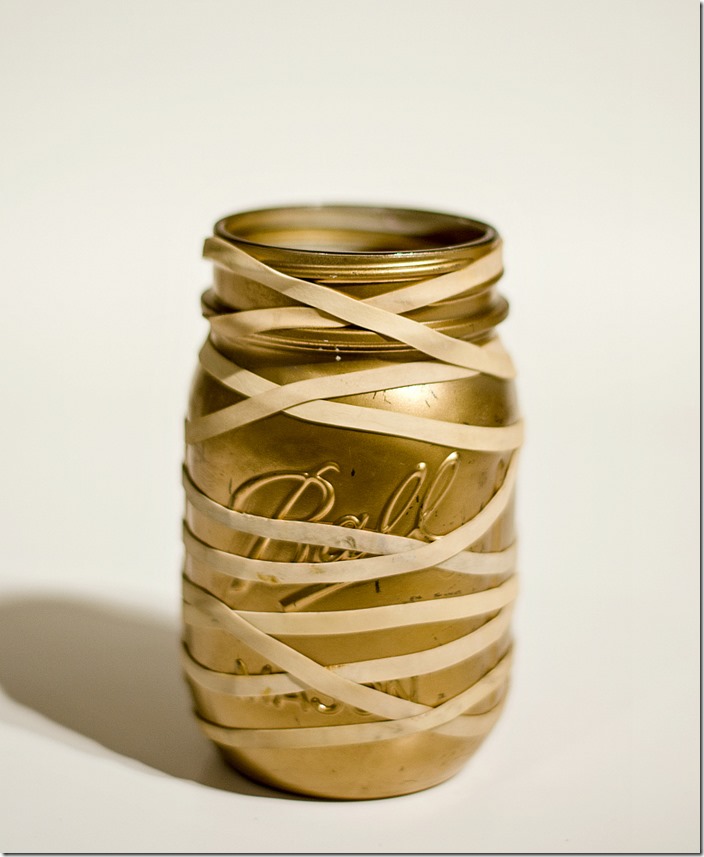 Spray with black paint.  Let dry.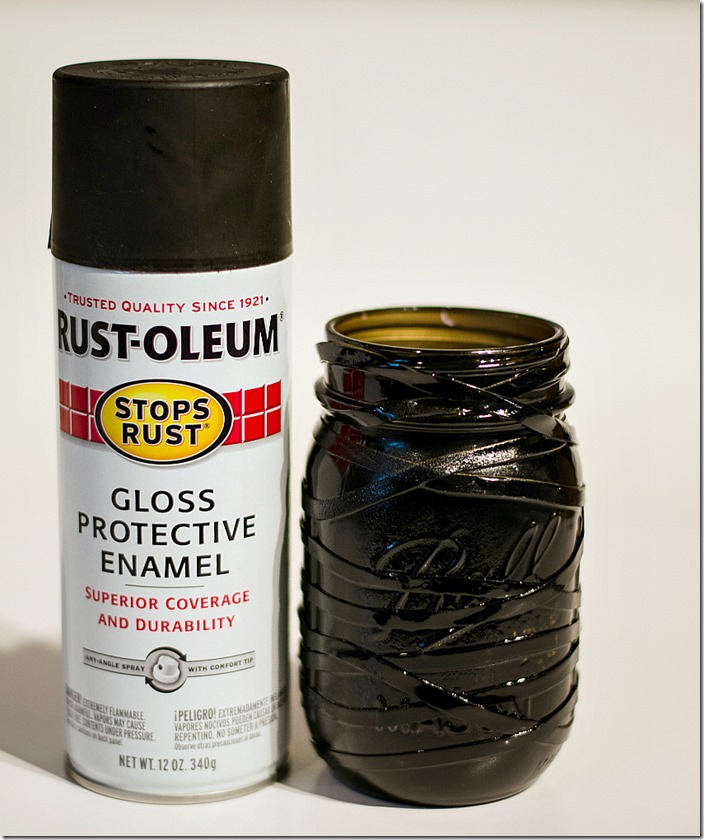 Remove rubber bands.  It's a messy job.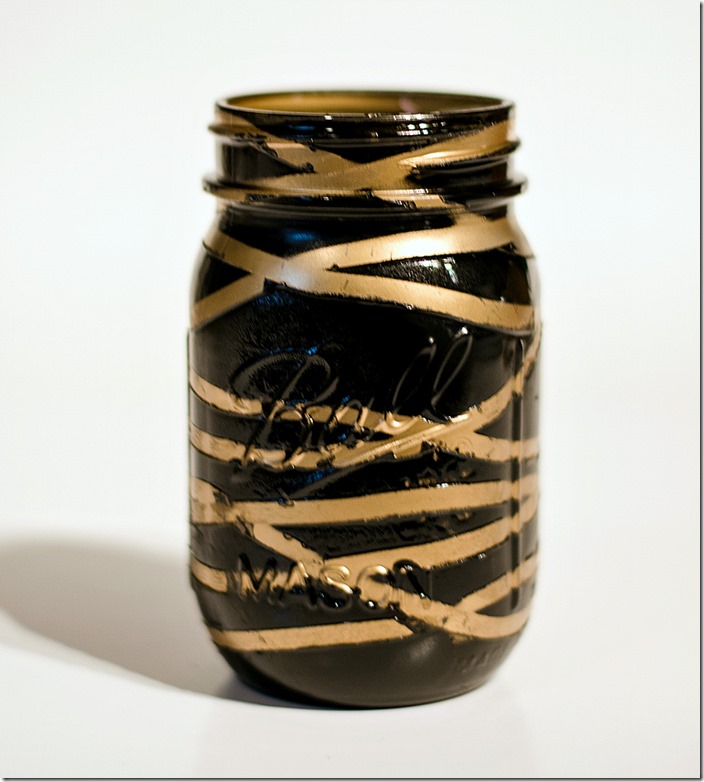 And marvel at how terrible the lines look.  Touch up as best you can with some gold craft paint and a fine paint brush.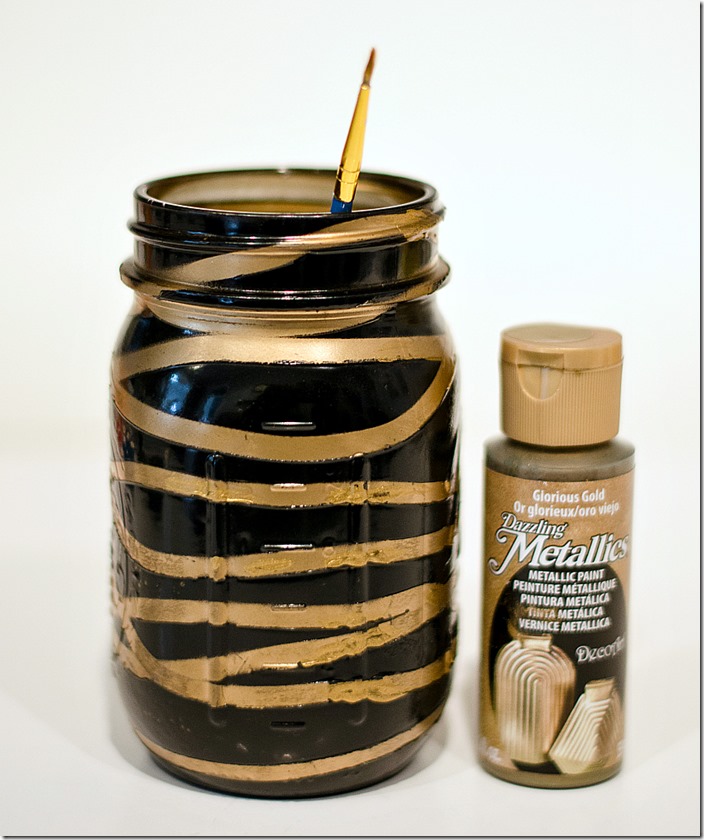 Improvise and use the back end of a sponge stamp brush thingy to make the whites of the eyes.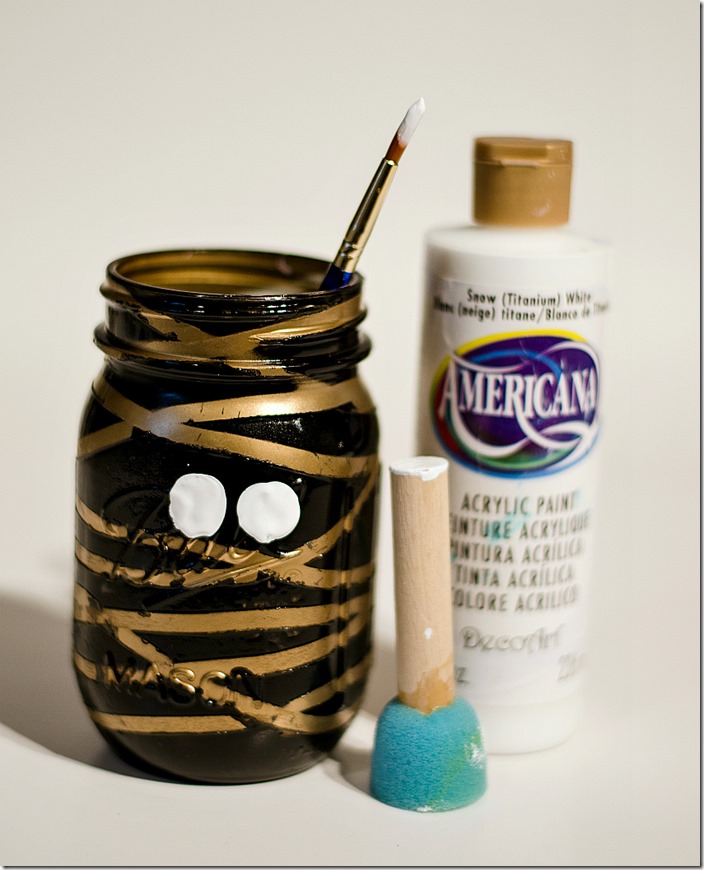 Eyeball (tee hee) the irises using black craft paint and a brush.  I went heavy with the paint and set the jars on their sides to dry.  I was worried about the eyeball paint dripping down the jar …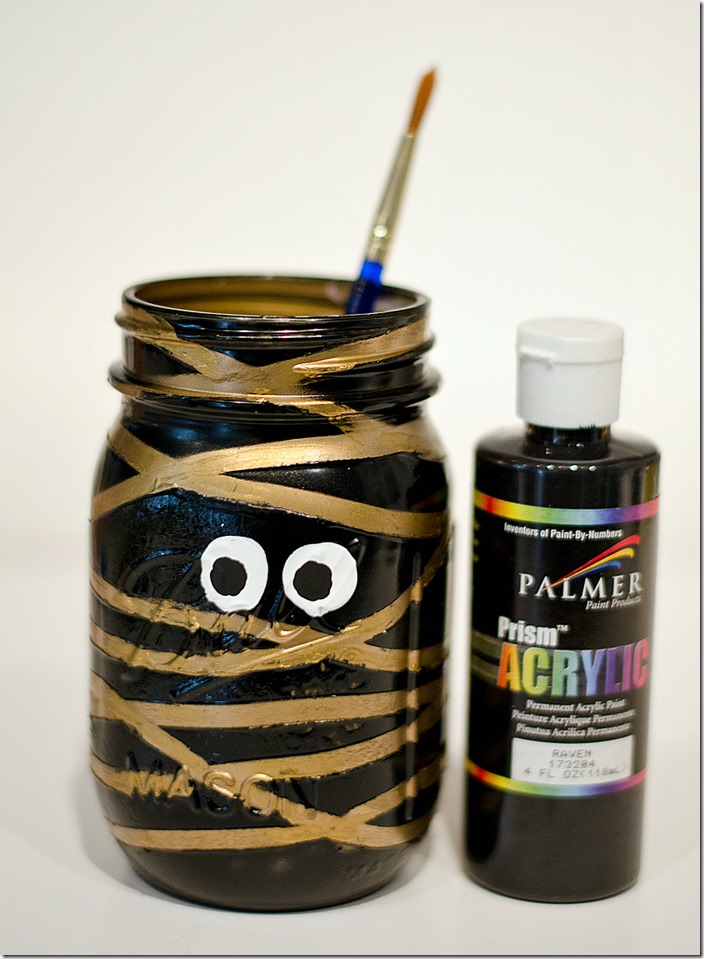 Adorn with whatever embellishments suit your mood …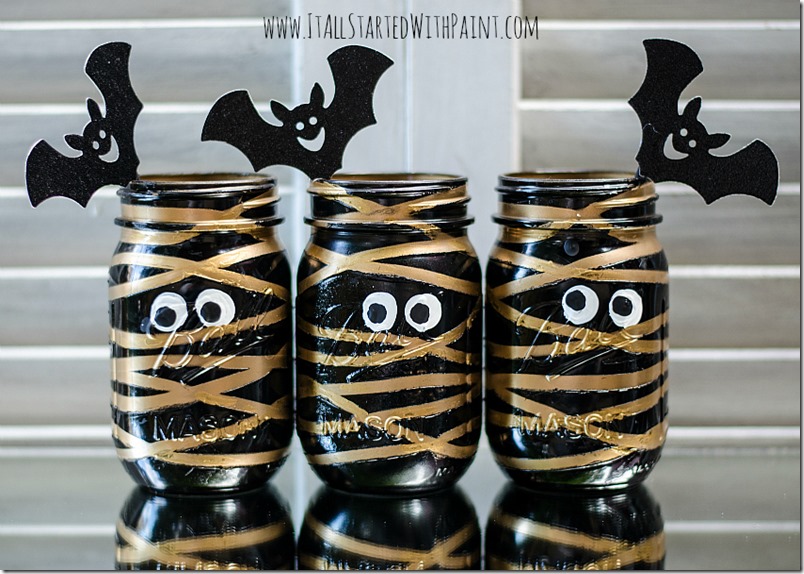 I chose bats that I hot glued to wooden skewers.
And can I just say …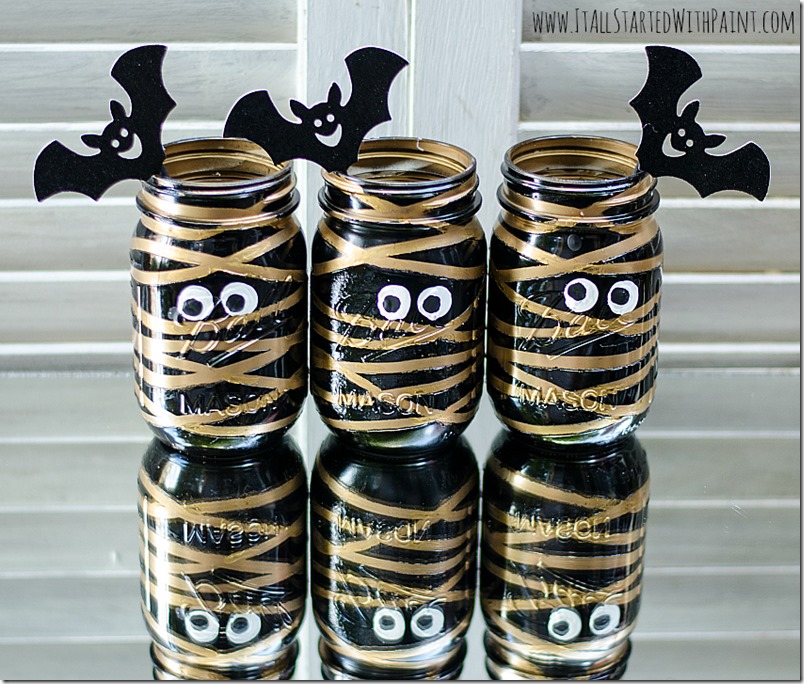 … that these jars are so stinking cute!
They make me


You might also like …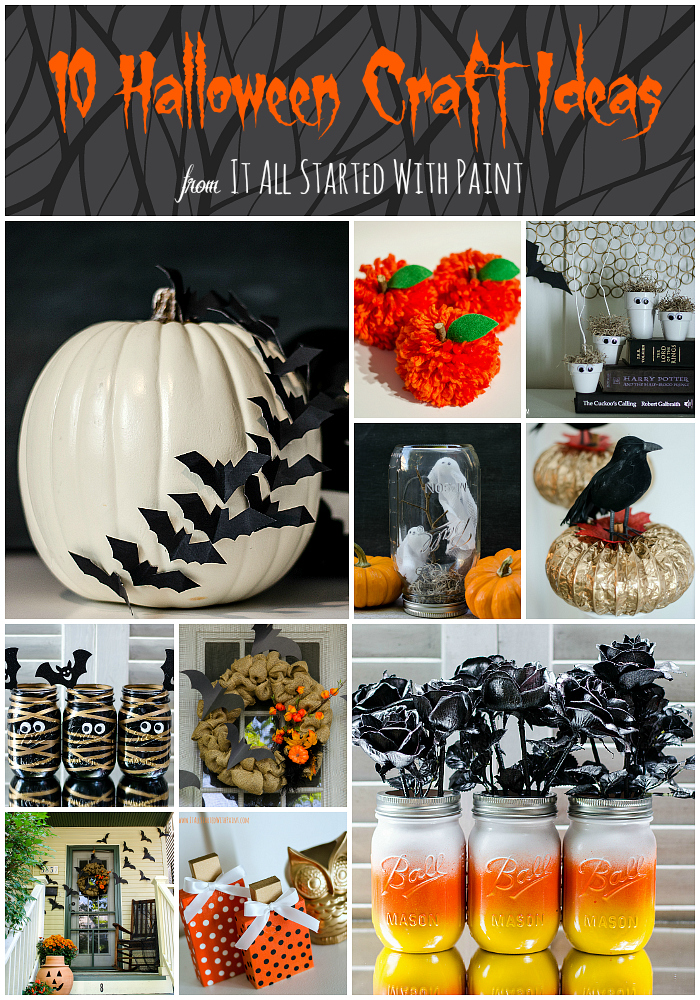 Halloween Craft Ideas {click here}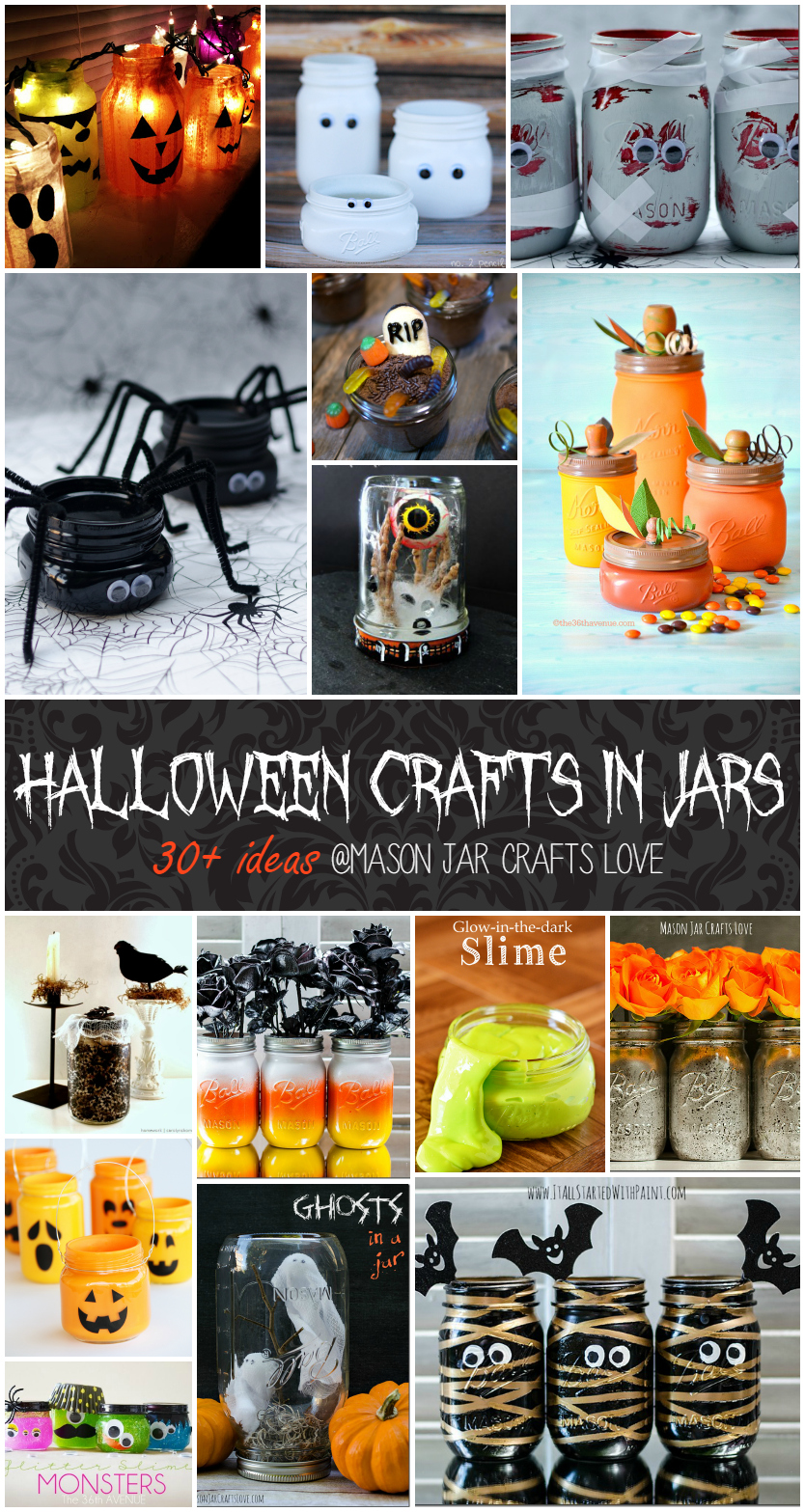 Halloween Crafts in Jars {click here}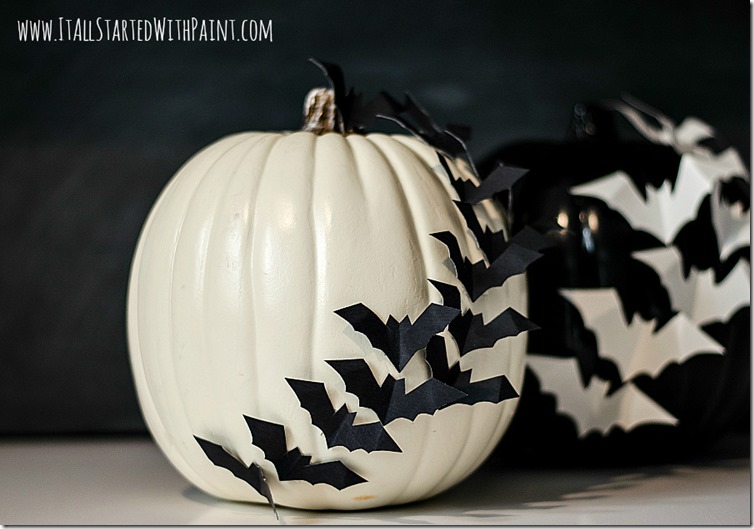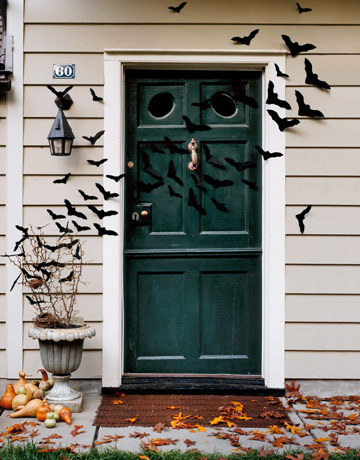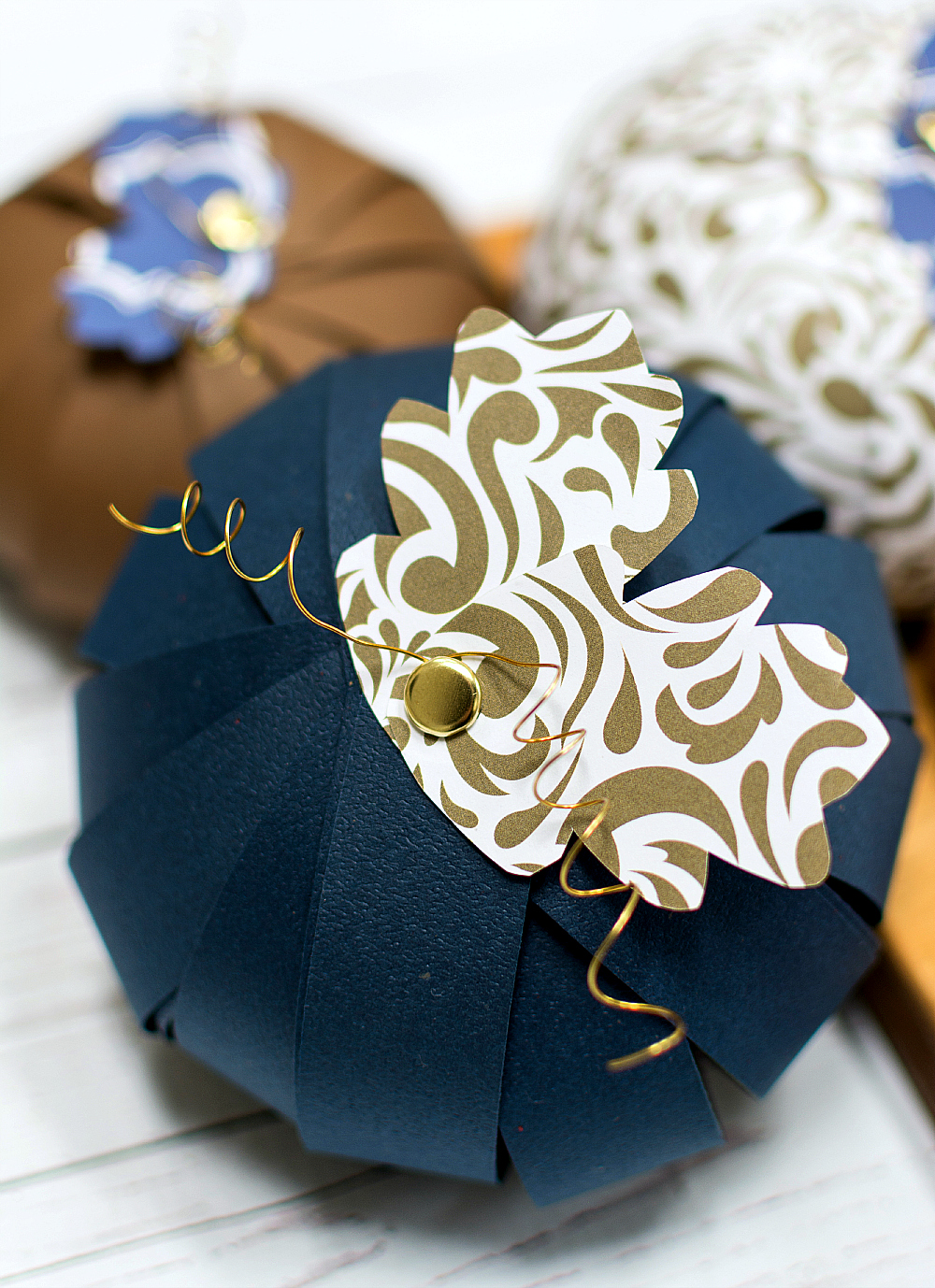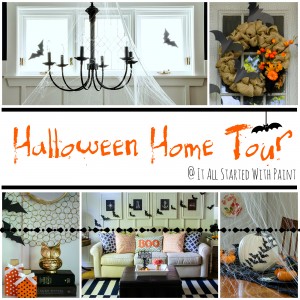 For more even mason jar craft ideas, click here …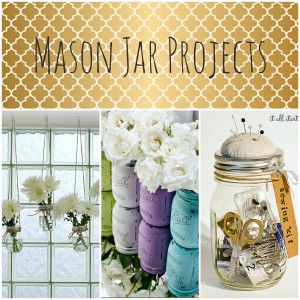 Want to keep up with my projects? It's easy. Get it all started with paint delivered to your email inbox: