Neutral Valentine Decor & Craft Ideas – Valentine's Day in Gray, White, Burlap, Beige.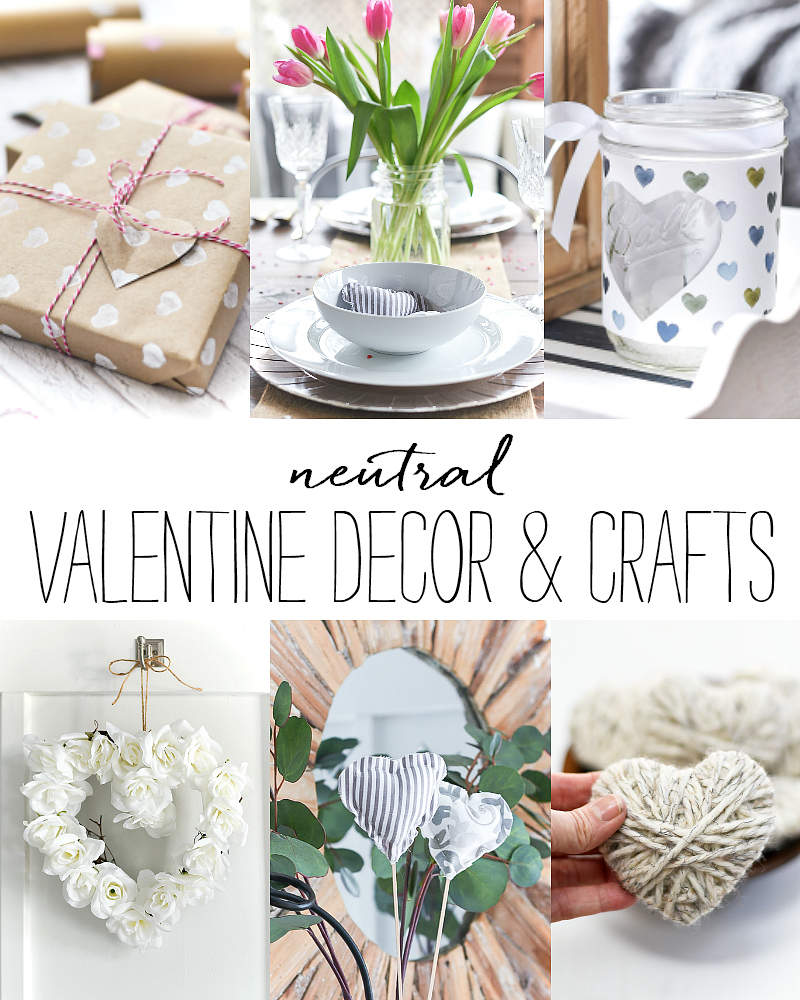 Do you have any special plans for Valentine's Day?
A romantic dinner?
A special gift …
maybe even something handmade created with your blood, sweat, tears and love?
Or are you more of a big batch of chocolate chip cookies, a vat of ice cream, a bottle of wine and a rom-com for two kind of person?
Or one? 😉
Me? What am I doing on Valentine's Day, you ask.
There will be washing of sheets and towels, packing, packing, packing and a flight from Florida to Chicago that lands on February 14 …
get this …
at 11:59 PM!
Why yes, that does sound like the saddest Valentine's Day. Ever.
So while I spend my Valentine's Day doing laundry, packing and running through airports, I thought I'd share some of my most recent, neutral Valentine decor & craft ideas with you all …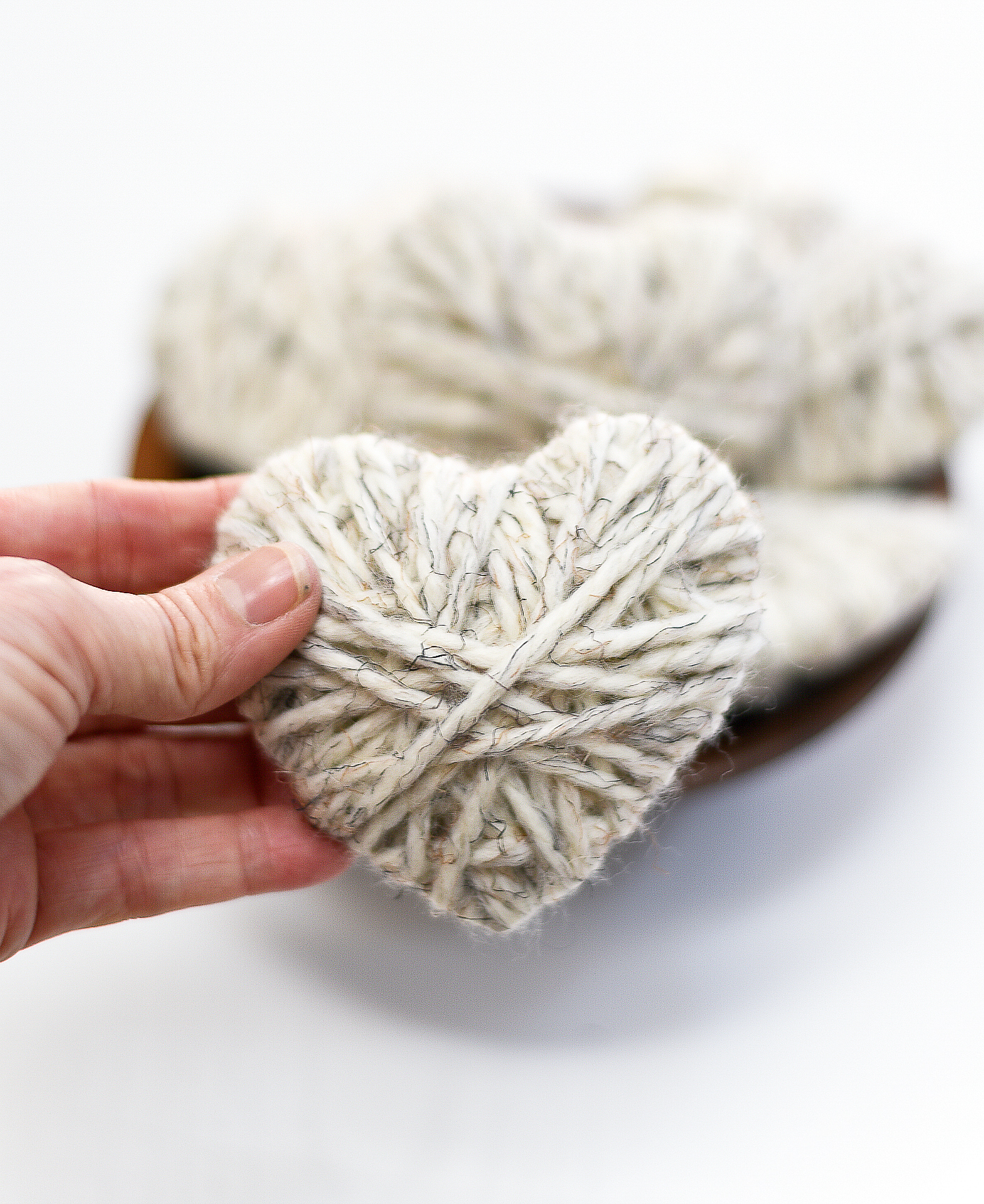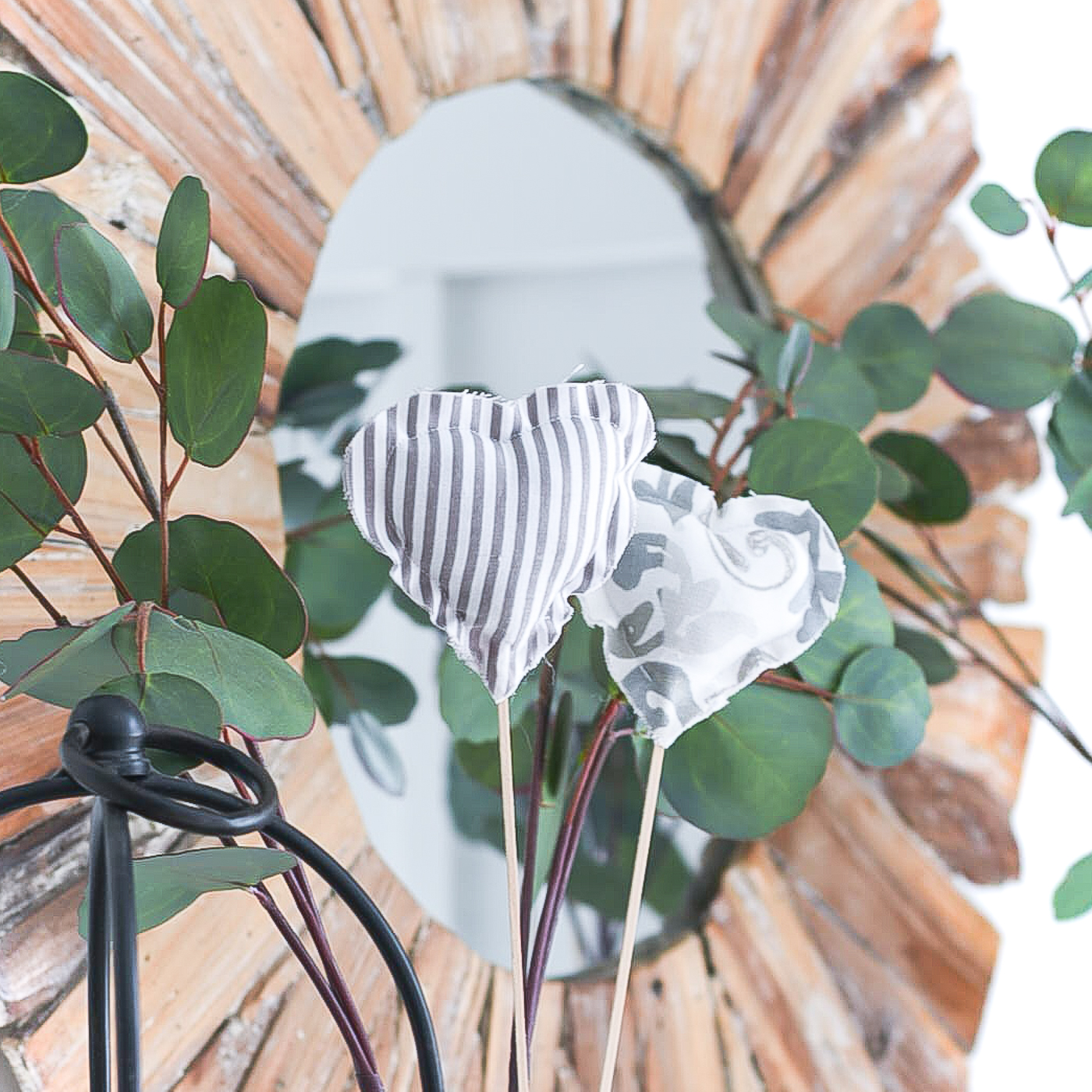 Fabric Stuffed Hearts … on Sticks!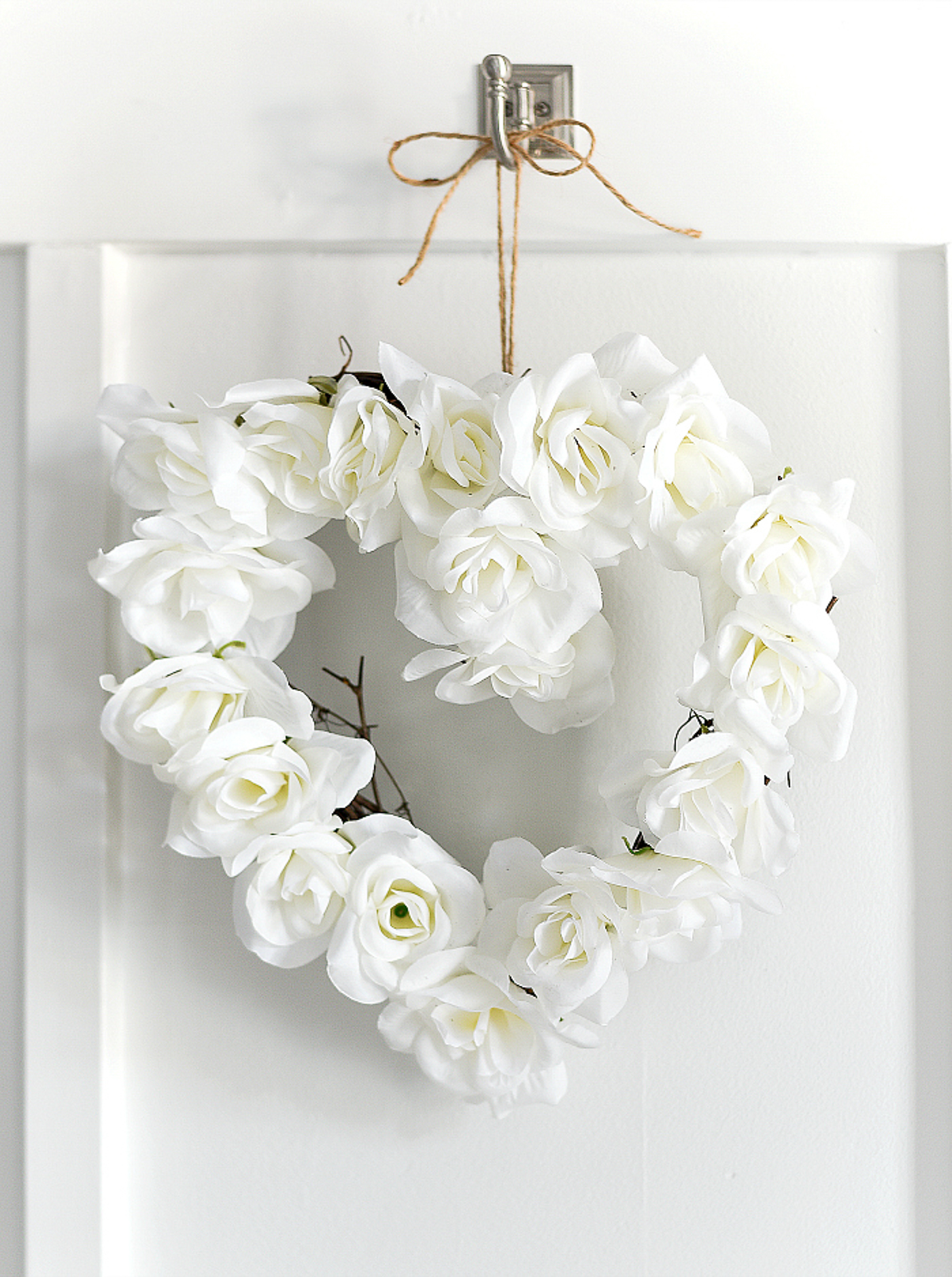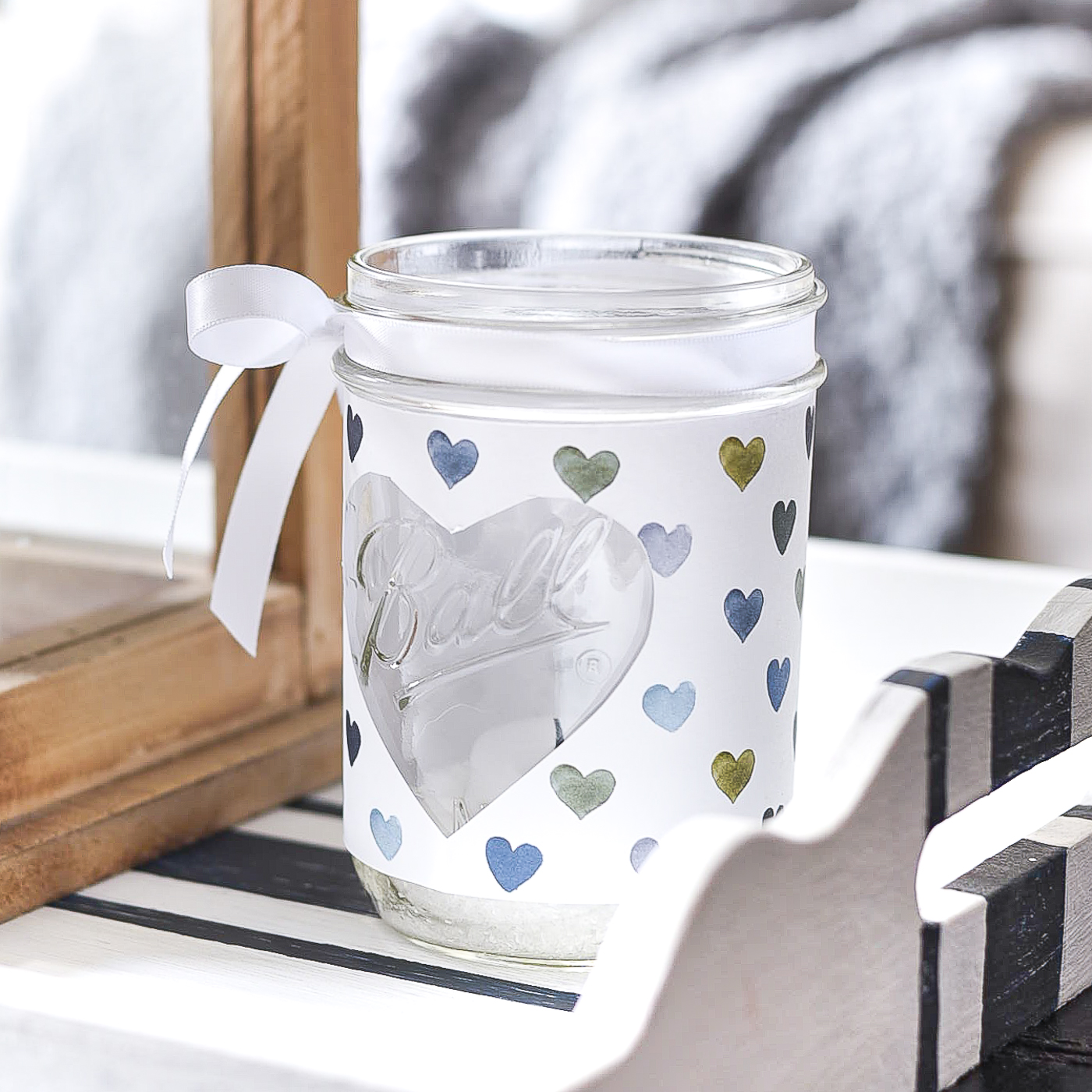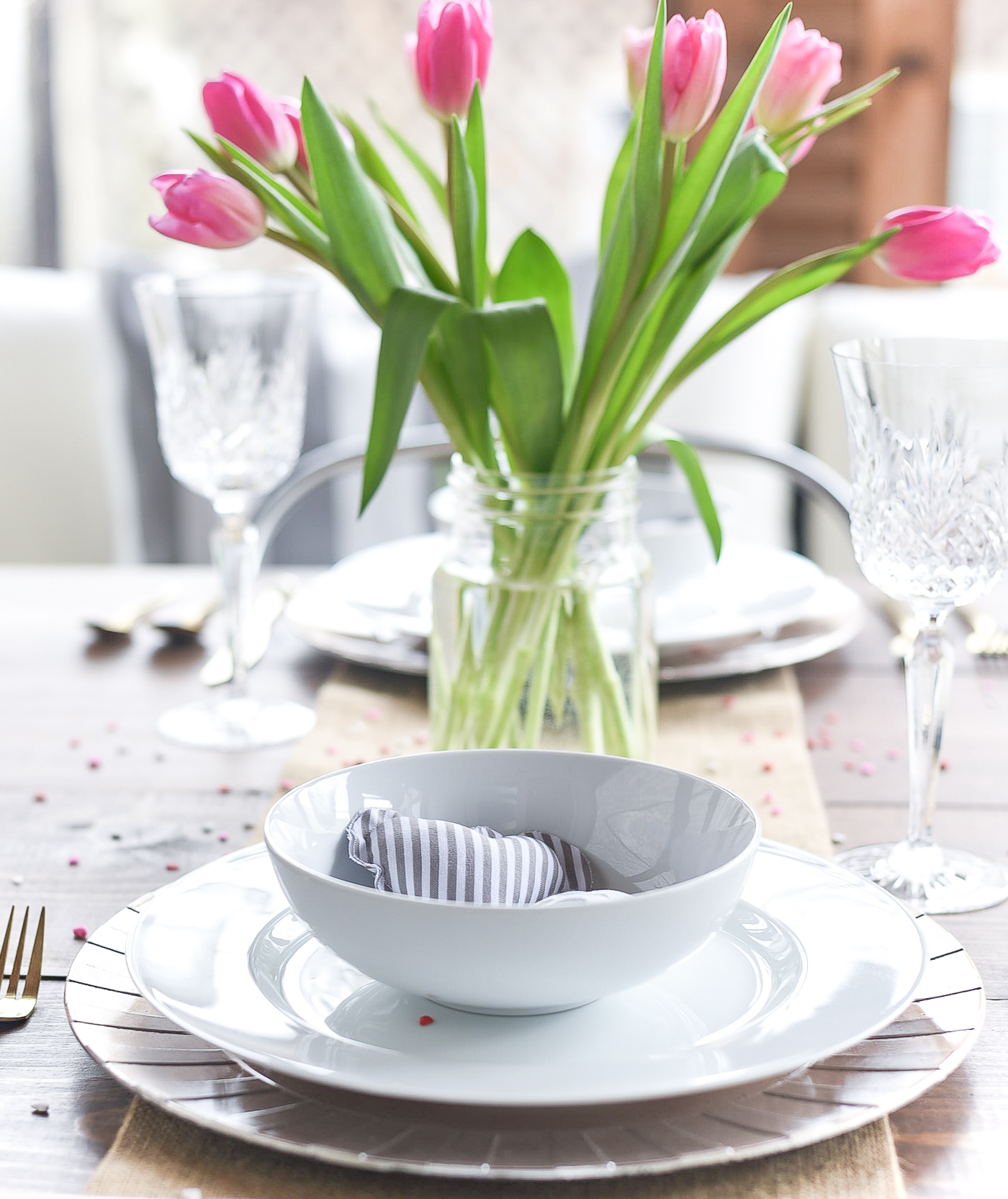 Simple Valentine Table for Two