New Locker Baskets Turned Vintage – How To Make Chrome Look Vintage with Paint.
99.99% of the time I like shiny things. Shiny and sparkly and covered with glitter. I'm drawn to shiny things like a bear to honey. A moth to flames. A fly to a fly zapper …
I spent my formative years in Jersey, after all.
Then there's the extremely rare .01% of the time when sparkly just won't cut it for me – and I'm pretty sure that statement has just banned me from New Jersey, Vegas, Dallas, Southern California, and a few canasta-playing retiree communities in Florida.
When a shipment of new locker baskets I purchased to wrangle and organize all those random-in-need-of-wrangling things that always seem to find their way onto the dining room table, they were just too … well …
GASP …
shiny!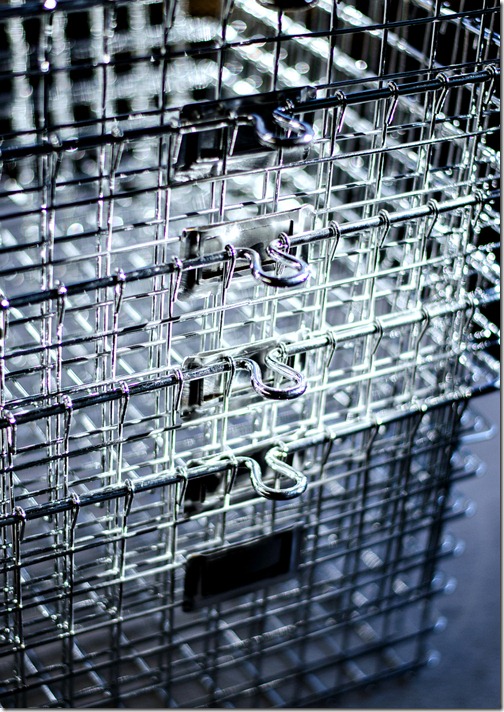 See how they're all chrome-ey and reflecting the light-ey? Well, that would not do. Shiny chrome baskets were not in the master plan for the dining room redo …
Luckily, it was a simple fix — made even easier after I searched 'new locker baskets turned vintage' and pinned a tutorial I found online here.
New Locker Baskets Turned Vintage Tutorial
Materials*
White Acrylic Craft Paint
Black Acrylic Craft Paint
Paint Brush
Mod Podge Gloss (optional)
*some affiliate links included.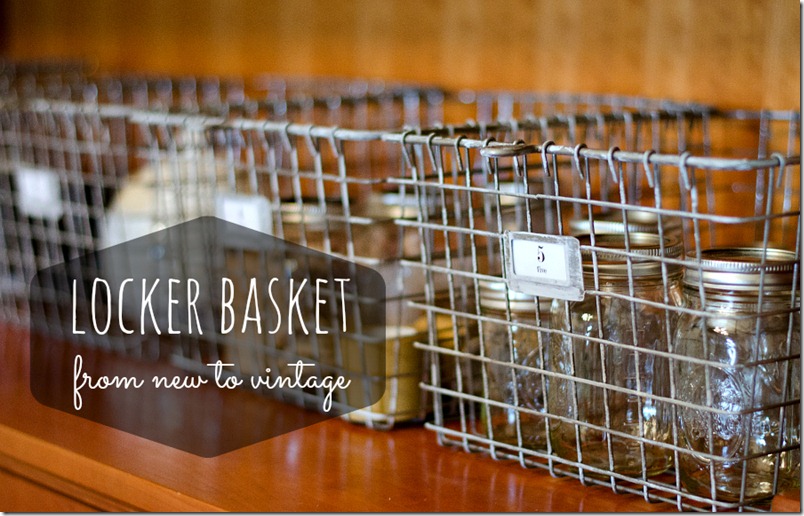 I just grabbed some gray spray paint and … well … gave them a good spraying.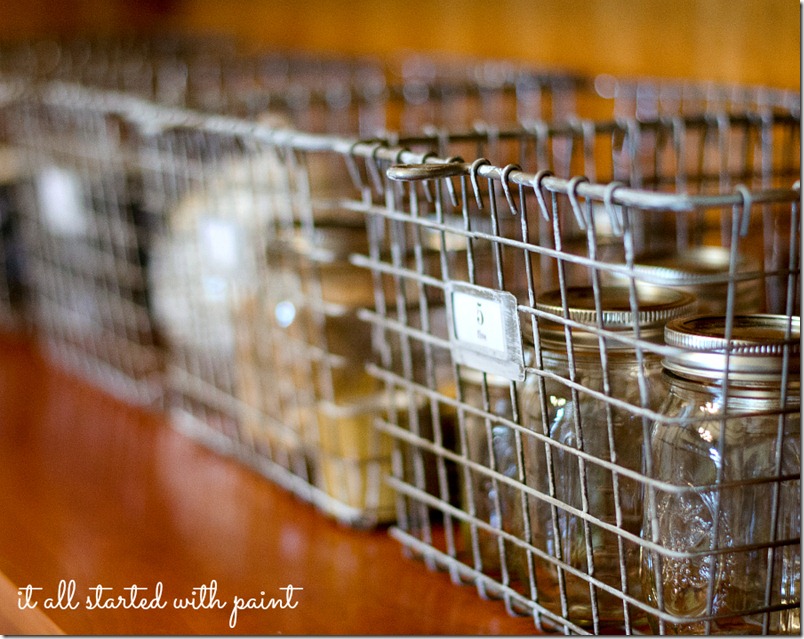 Once dry, I mixed together some white and black acrylic paint and dry brushed some gray paint over the gray spray paint. Which seems odd, but it added another layer of texture … and dull-ness …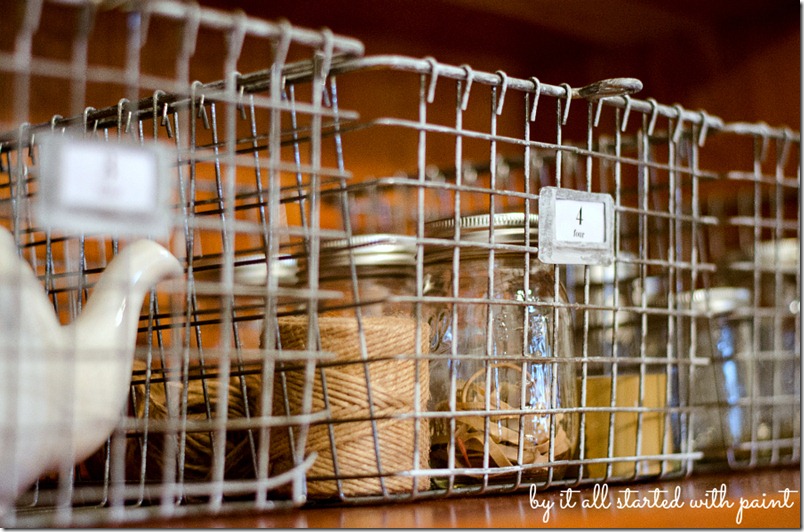 I just did it all quick and sloppy. Like it represented years and years of crusty build-up … and not just 15 minutes of me and a brush and some paint one afternoon last week …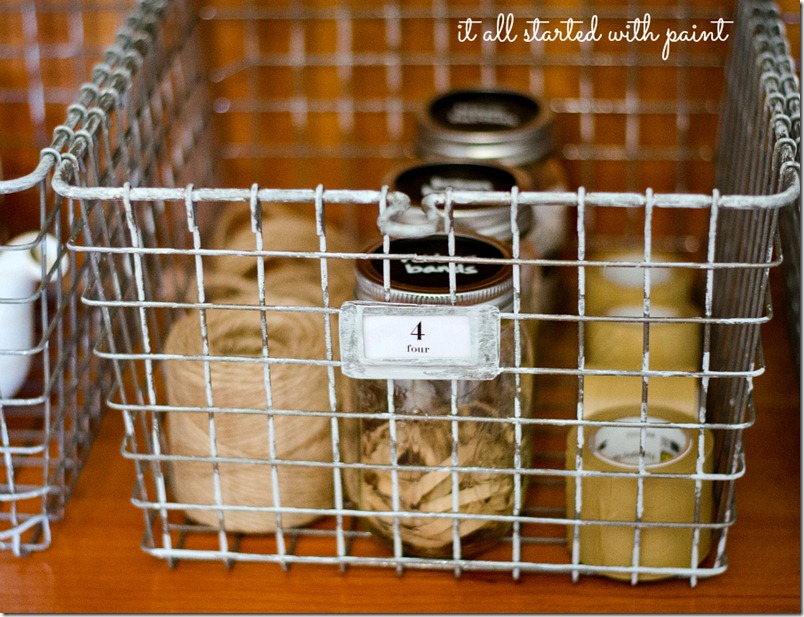 Then, of course, each basket got its own number. You know, so those new-made-to-look-like-vintage locker baskets wouldn't be confused. I just printed the numbers onto plain old printer paper, and then gave each printer paper label a few coats of Mod Podge gloss. You read that right. Gloss.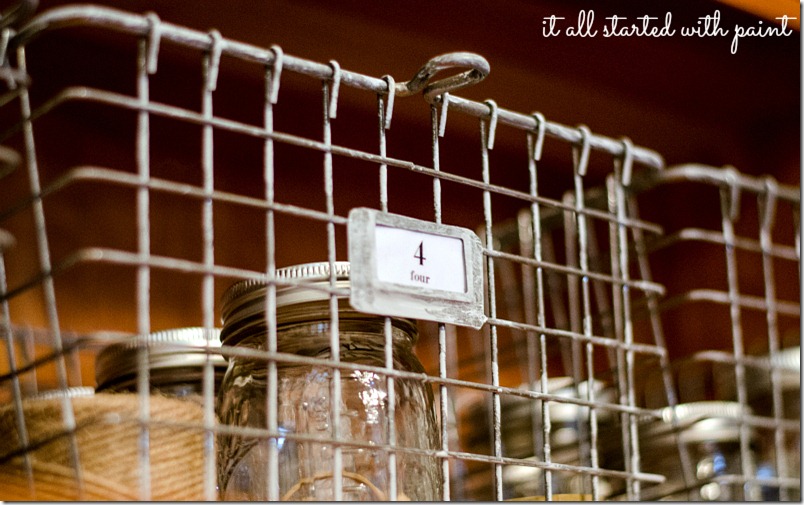 Hey, I needed to add a bit of shine back. Those Jersey roots runs deep …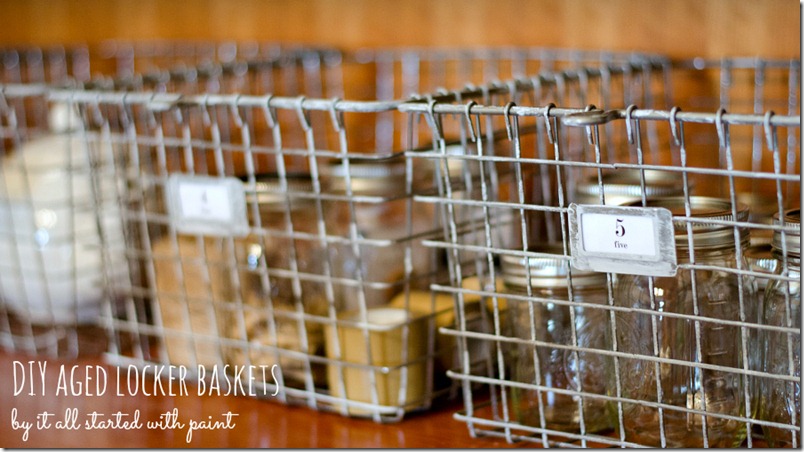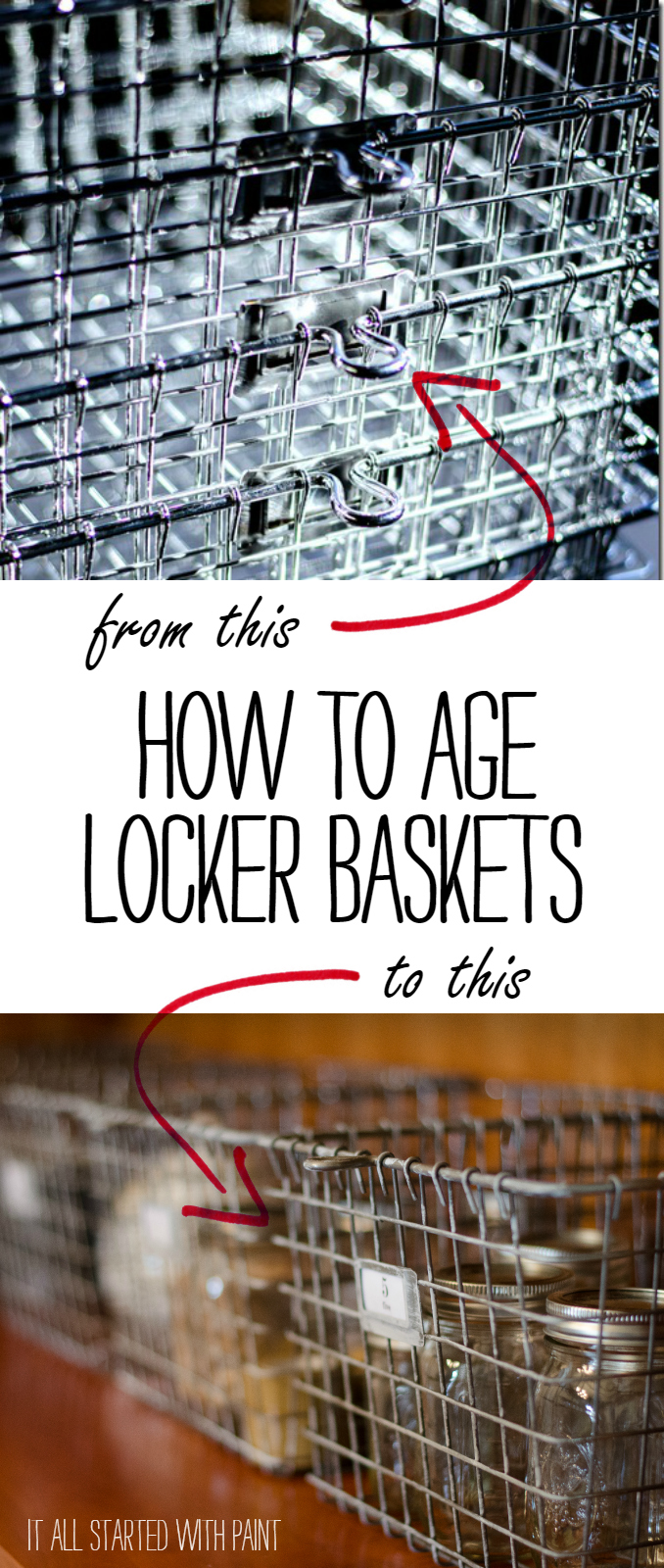 And now my new faux vintage locker baskets have wrangled the random clutter. The dining room table is clear. For now. 😉
You might also like …

How To Make New Crates Look Vintage {click here}

Turn New Toolbox to Vintage, Rustic Look {click here}
You can find my full gallery of Before & After projects by clicking here …