A tutorial on how to make American flag red white blue mason jars.
Did you ever invite yourself to a party?
And I'm not talking about some coy, roundabout way of trying to pull an invitation out of someone. Listening with rapt attention as they regale you with tales of their past parties. Gasping and laughing and expressing with great enthusiasm about how much fun it sounded …
… letting your voice trail off as you look longingly at the storyteller. Hoping an invitation would be forthcoming. I mean, you did laugh at all the rights spots, didn't you …
No, not that kind of inviting yourself. I'm talking about the brazen-put-someone-on-the-spot-with-a-direct-invitation-invite-yourself invite.
Yeah. I did that.
It was about seven years ago. At a party with the full extended family. And my husband's nephew's wife's mother (got that?) and her family were talking about their annual Fourth of July bash. And all could think is that I needed to be a part of all that crazy fun. About how I needed to be included. So I did it. I asked if we could could get an invitation …
And the rest, as they say, is history ….
So in honor of our wonderful, annual Fourth of July hosts, I decided to make a appropriately themed gift to properly thank them for overlooking my rudeness and welcoming us into their family celebration …
… with some red white blue mason jars. Of course. This time painted and distressed with stars and stripes. And put together to make an American flag.
How to Make American Flag Red White Blue Mason Jars
I started by painting two jars white and one blue using craft store acrylic paint (Americana Snow White, Primary Blue, and True Red) …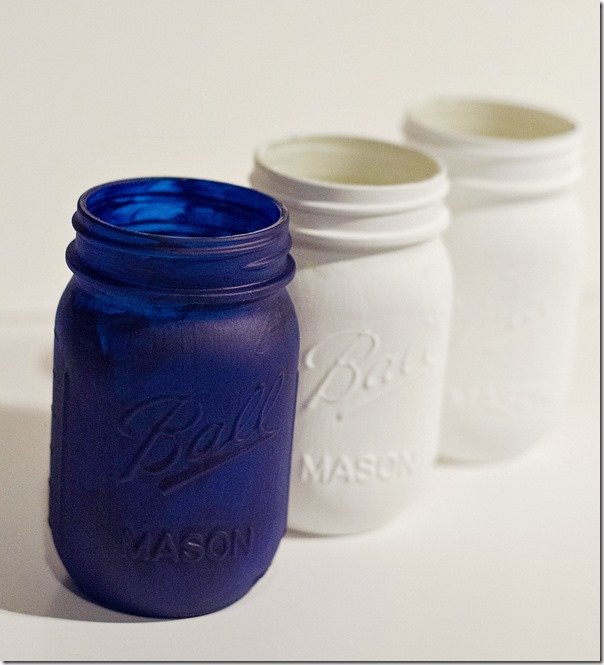 Then I moved on to the stripes …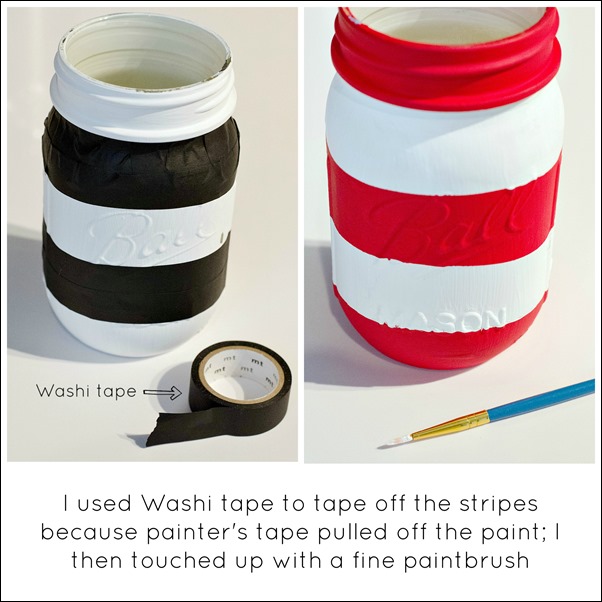 Followed by the stars …
And then I distressed them using sand paper. I also used an emery board on the smaller spaces around the raised lettering …
After a coat of clear enamel spray paint …
They're ready to party! 🙂
PIN IT!

You Might Also Like: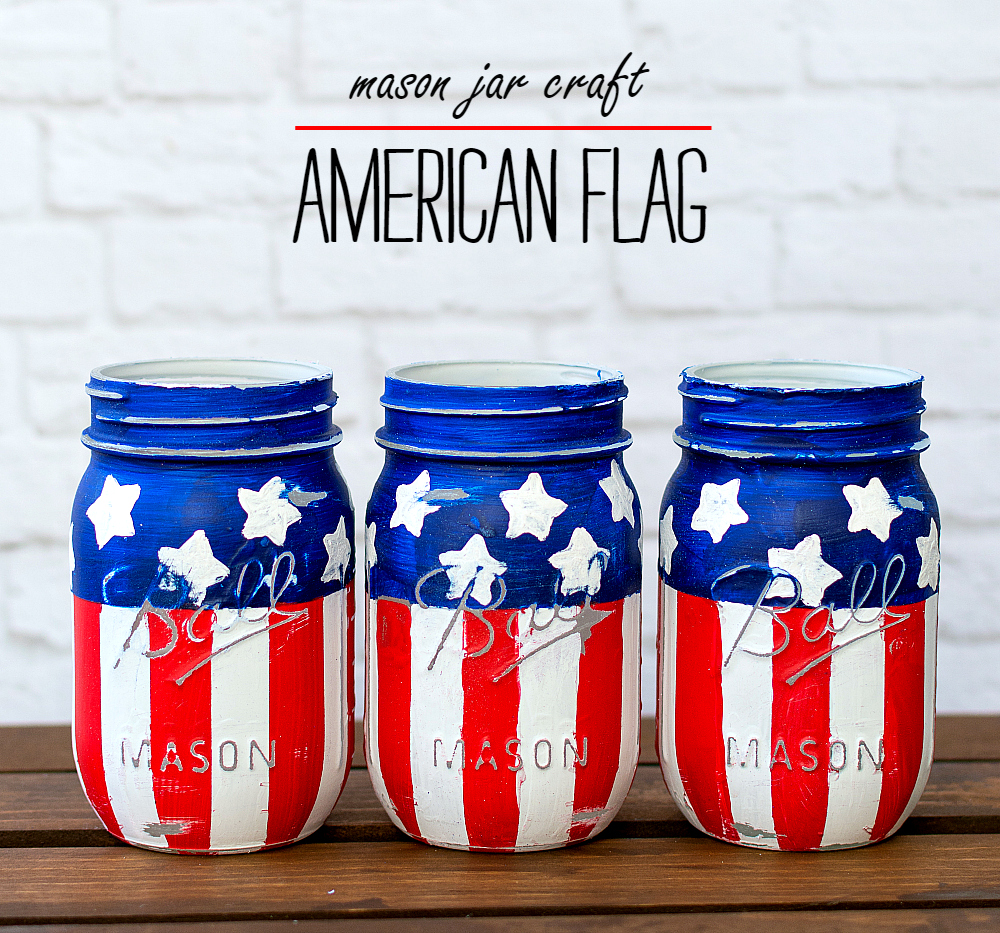 American Flag Mason Jars #2 (click here)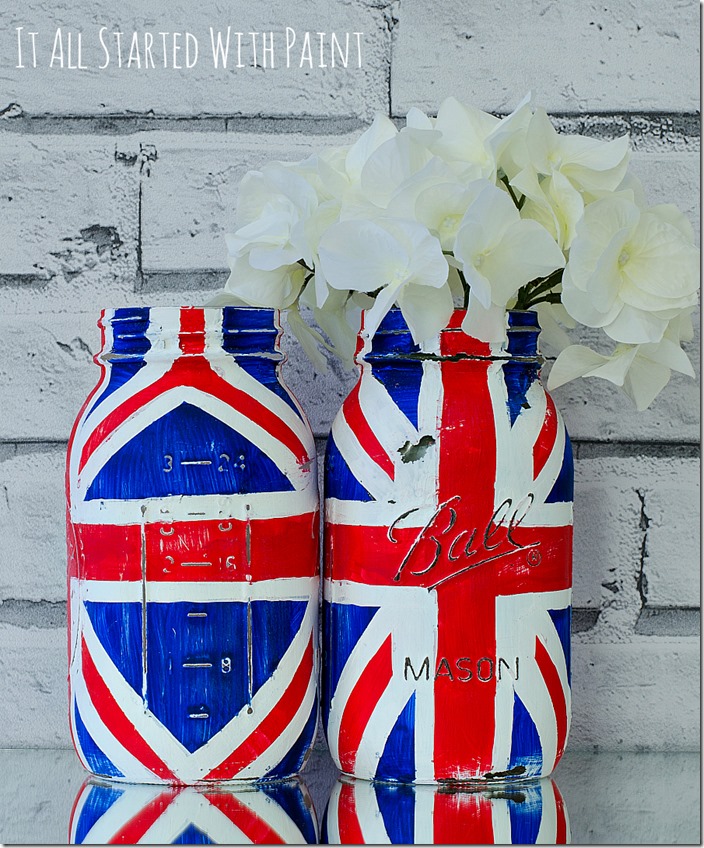 Union Jack Mason Jars (click here)

How To Paint & Distress Mason Jars (click here)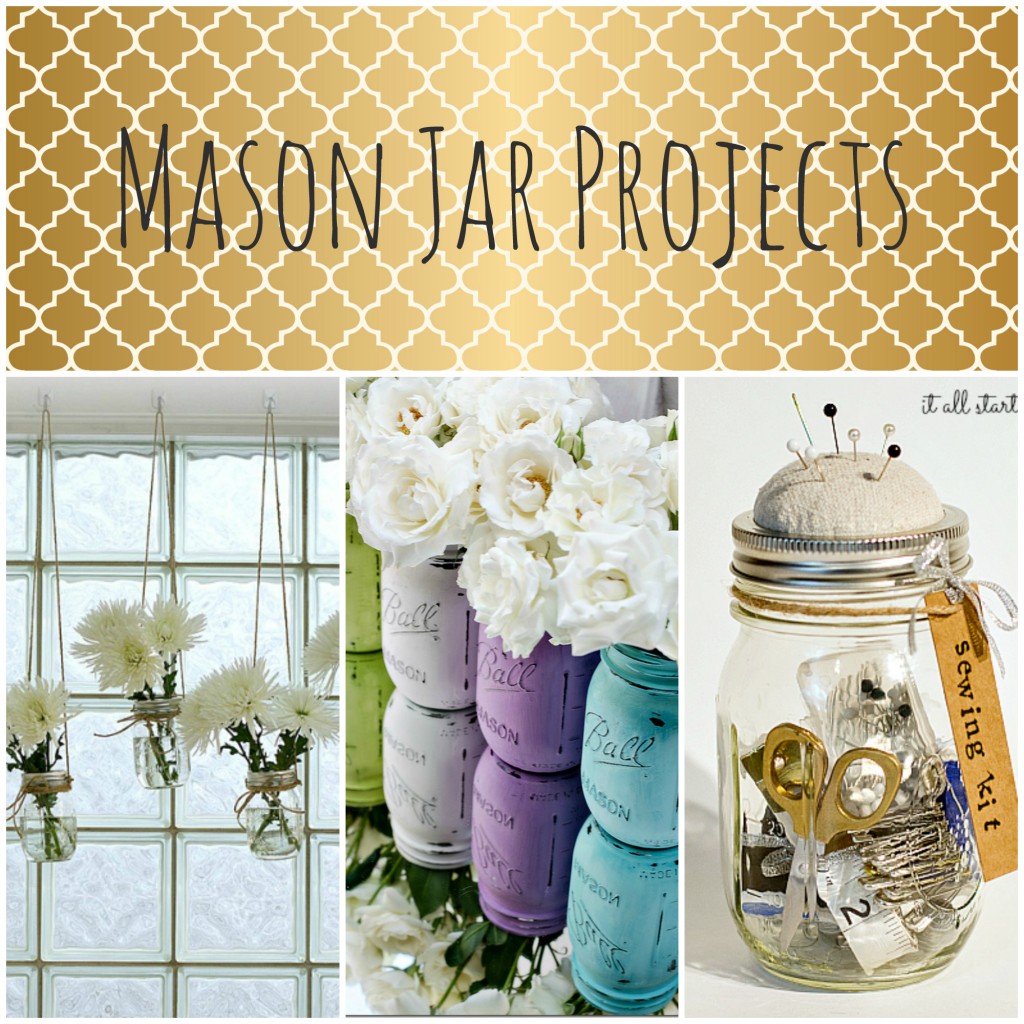 For more mason jar project ideas, check out my mason jar project gallery by clicking here …
And for even more inspiration, check out my mason jar blog …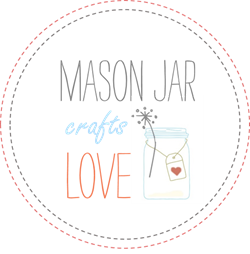 Get it all started with paint delivered to your email inbox: