Tulip Wreath for Spring – Pink Faux Tulip Wreath.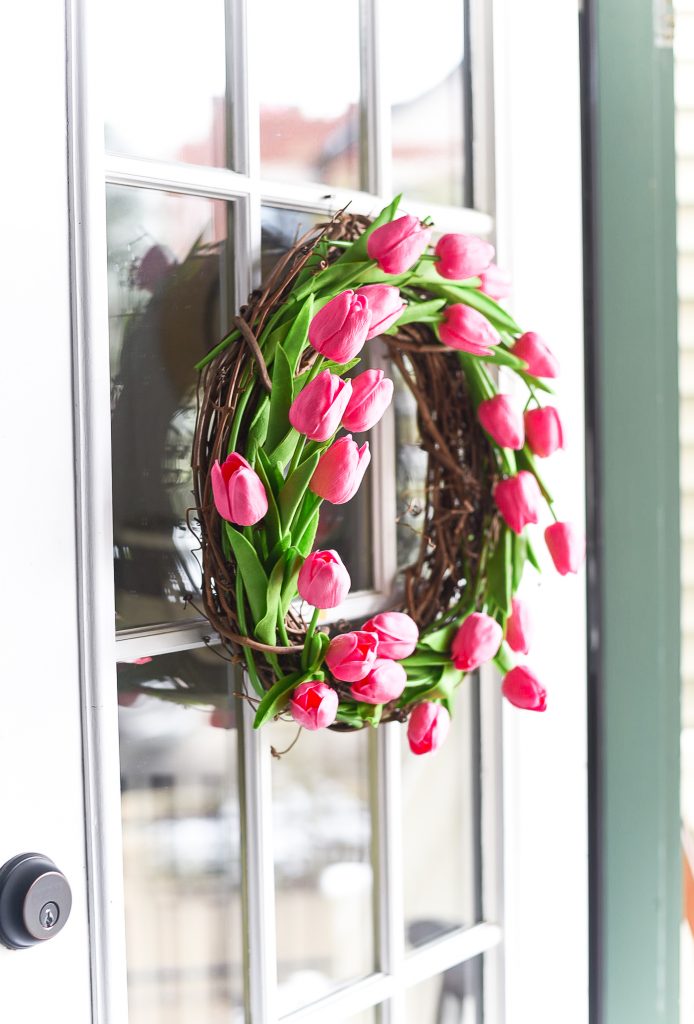 This door is getting a lot of action these days.
I know, I know. We're under stay-at-home orders. And trust me …
we are most definitely staying at home!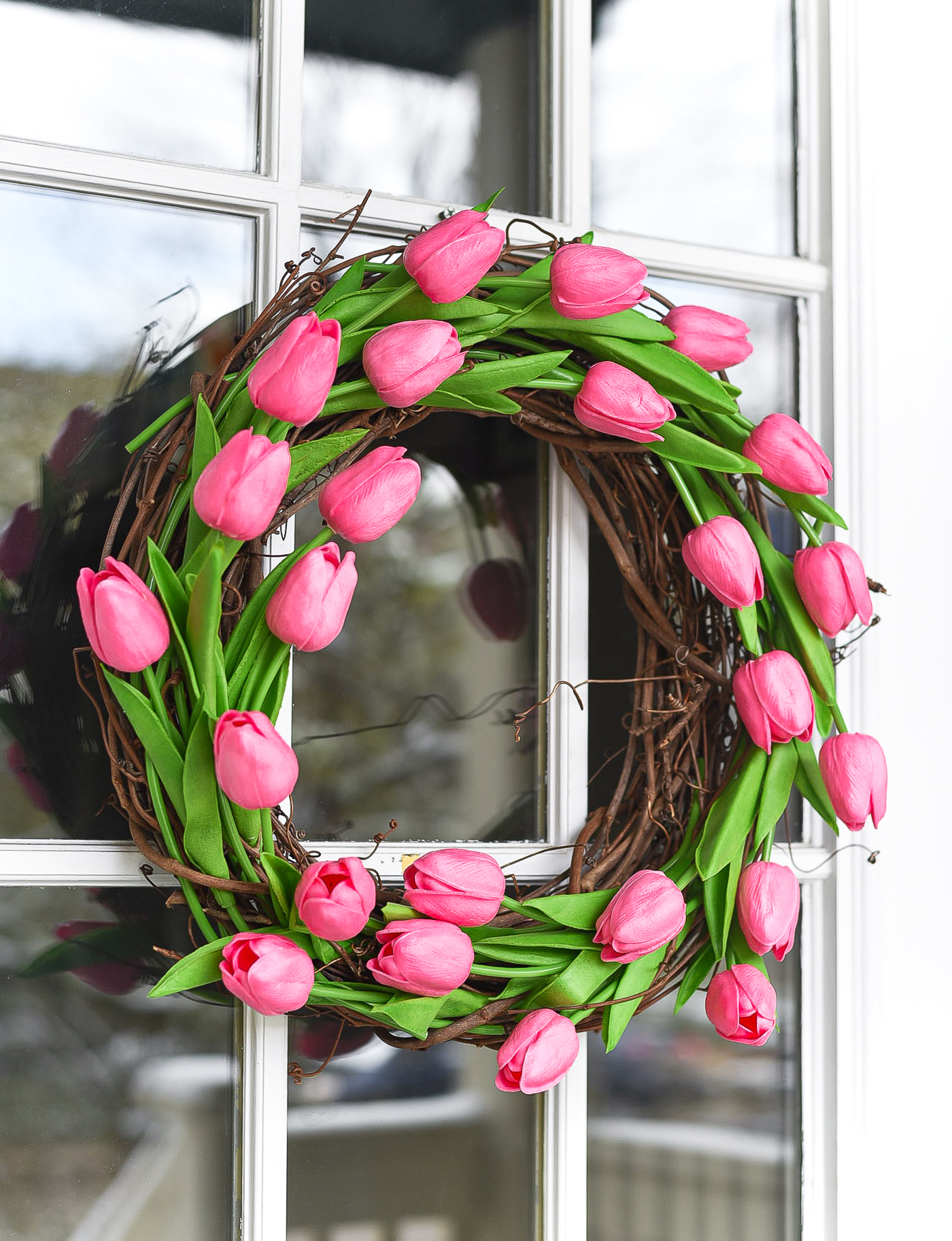 Except for essentials runs, which we are keeping to a minimum. A challenge for someone (me) who, pre-pandemic, would hit the grocery store daily.
But back to the front door …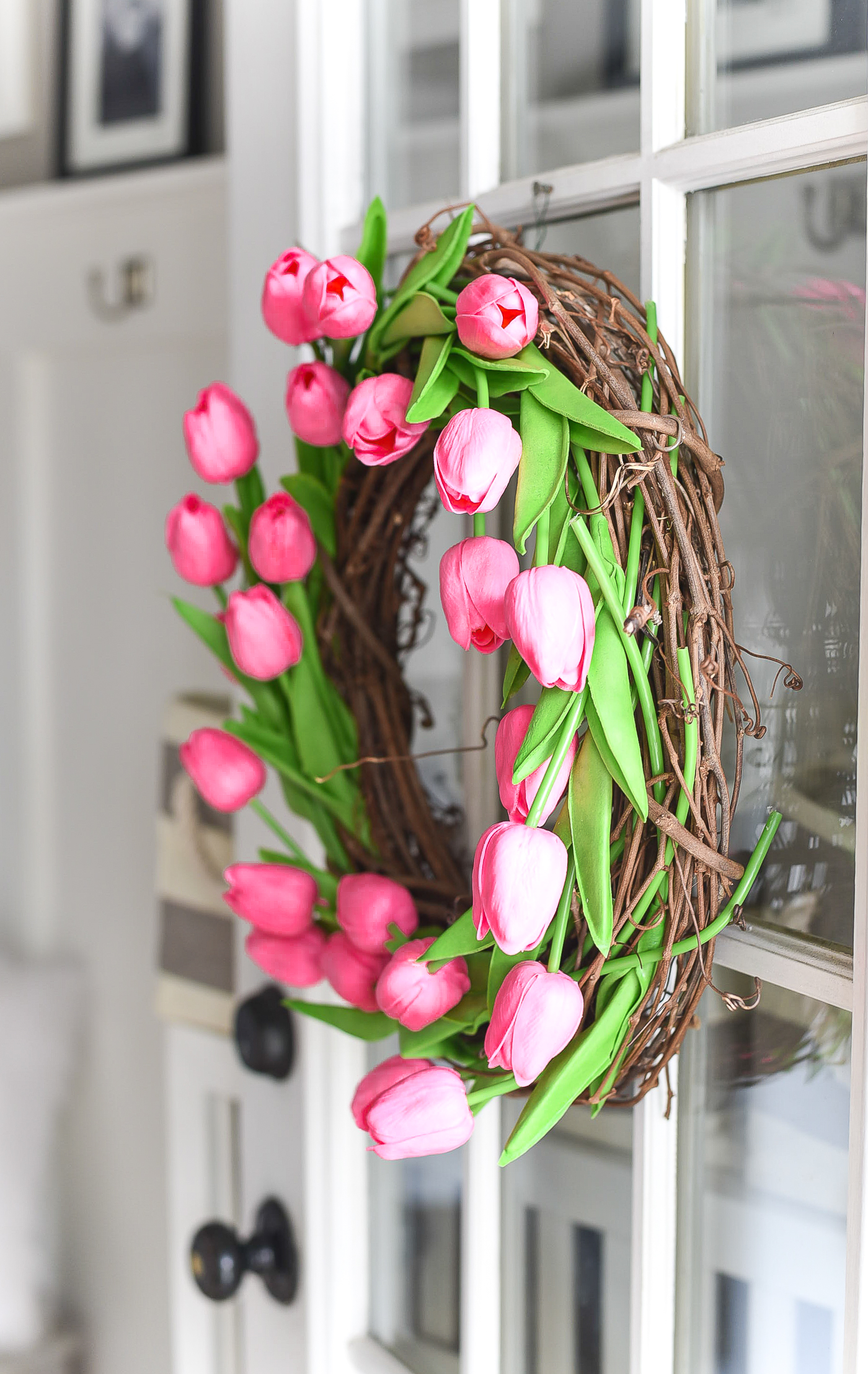 This is the point of exit … and entry … for all those dog walks.
Dog walks which, by the way, are conducted by Mike. With my occasional "happy hour" walk accompaniment with a glass of wine in hand. 🙂
Dog walks which, by the way, have increased by 400% since Mike started working from home.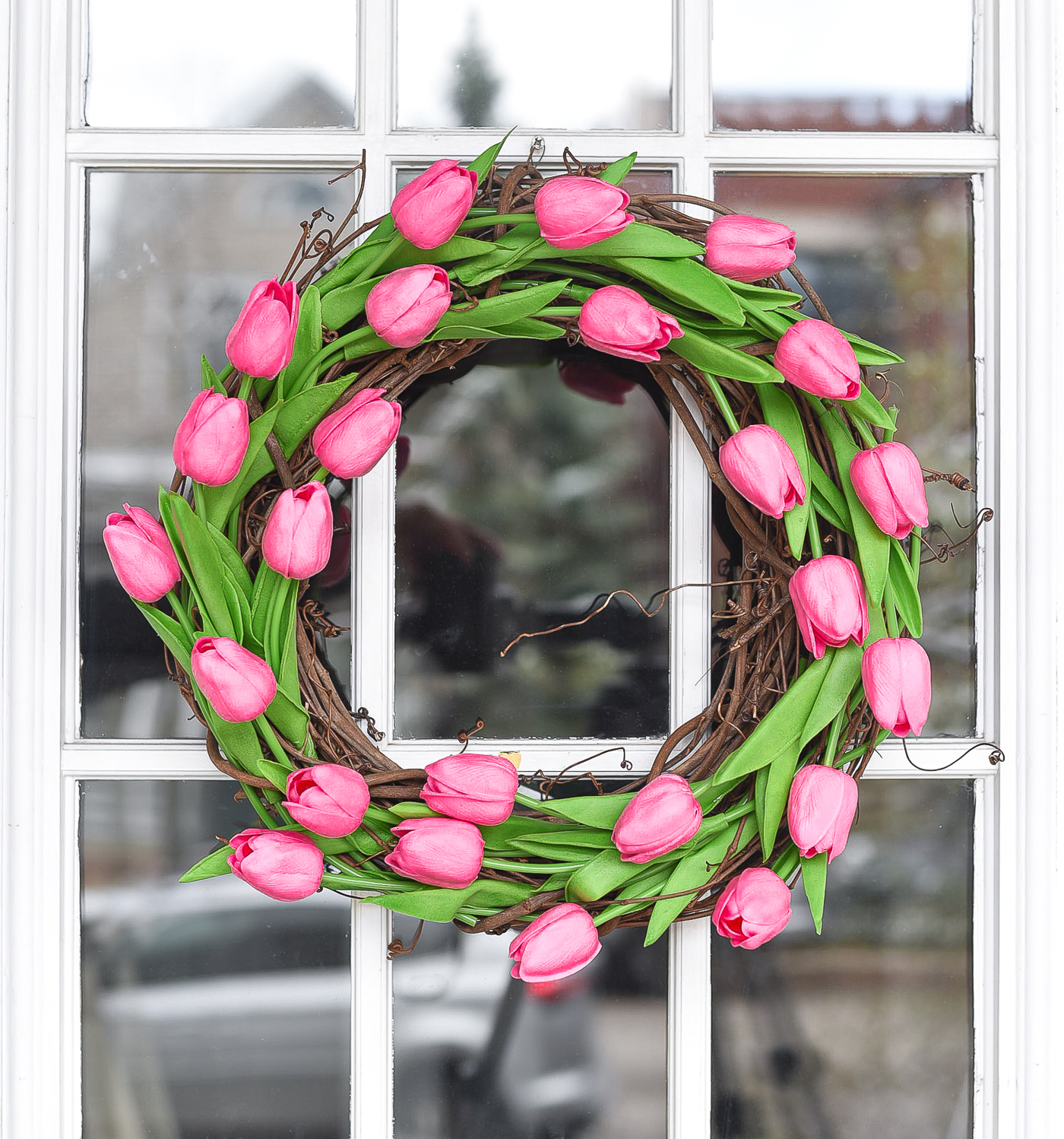 We're also trying to do our part to support our local restaurants. Which means lots of delivery and/or take out.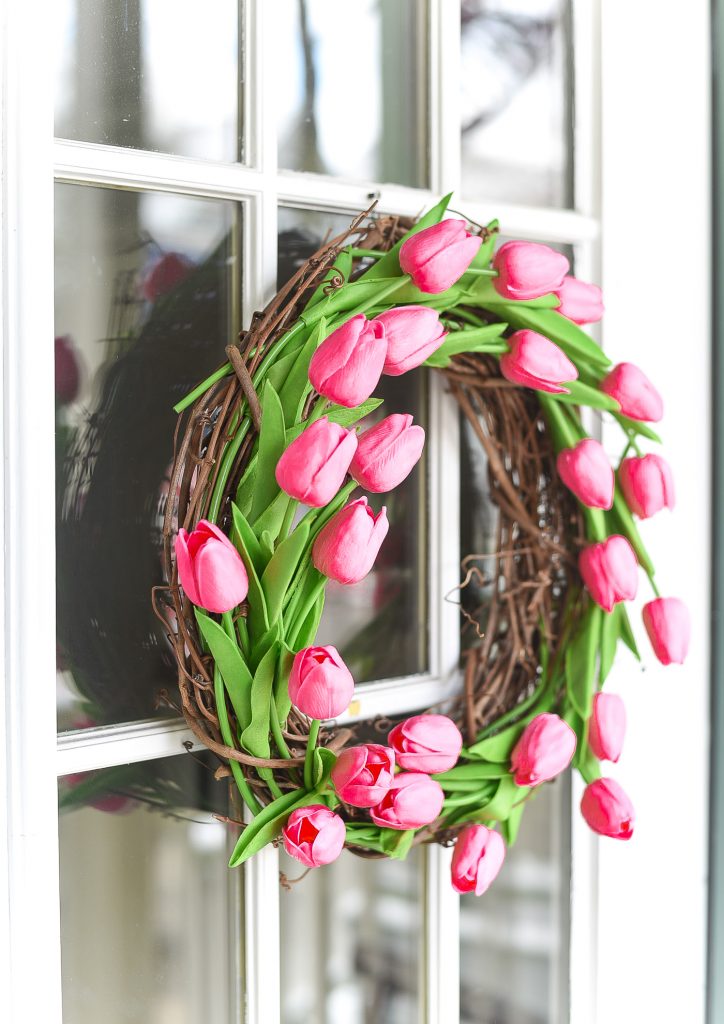 So again …
this the exit/re-entry point when we (ie. Mike) walks to pick-up those take out orders.
And this the point of entry for all those Uber Eats deliveries (most of which are for my son).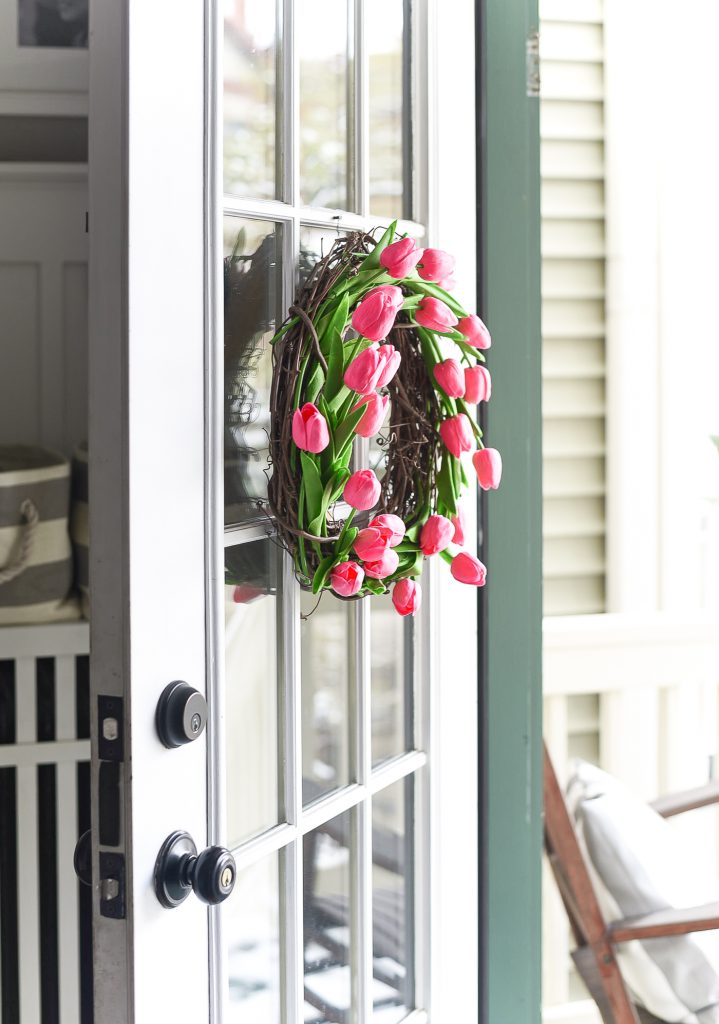 So I thought I'd dress up this hard-working front door with a pretty tulip wreath for spring. 🙂
How To Make A Tulip Wreath for Spring
Materials*
Grapevine Twig Wreath Form (measures 14″ from outer edge to outer edge at thickest point and 9″ for center circle)
Faux Pink Tulips (30 pieces)
*includes affiliate links.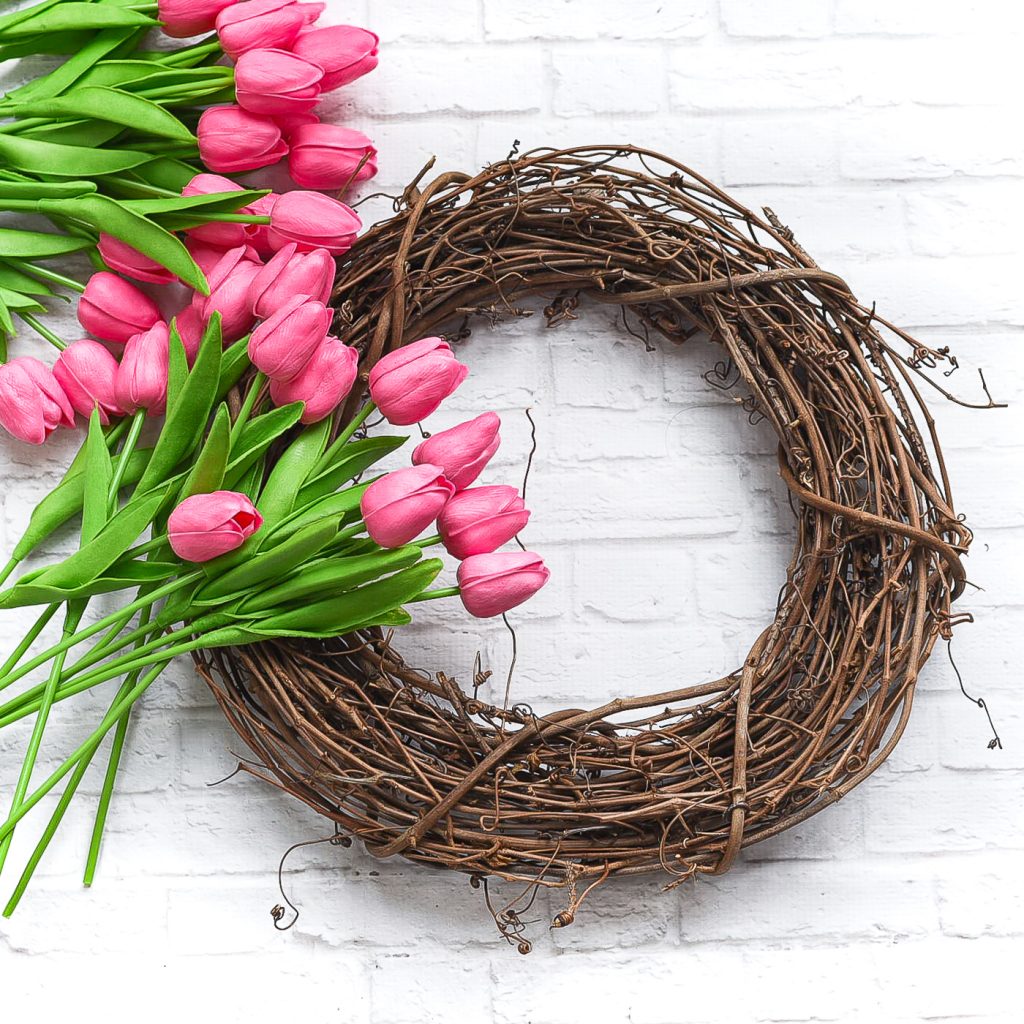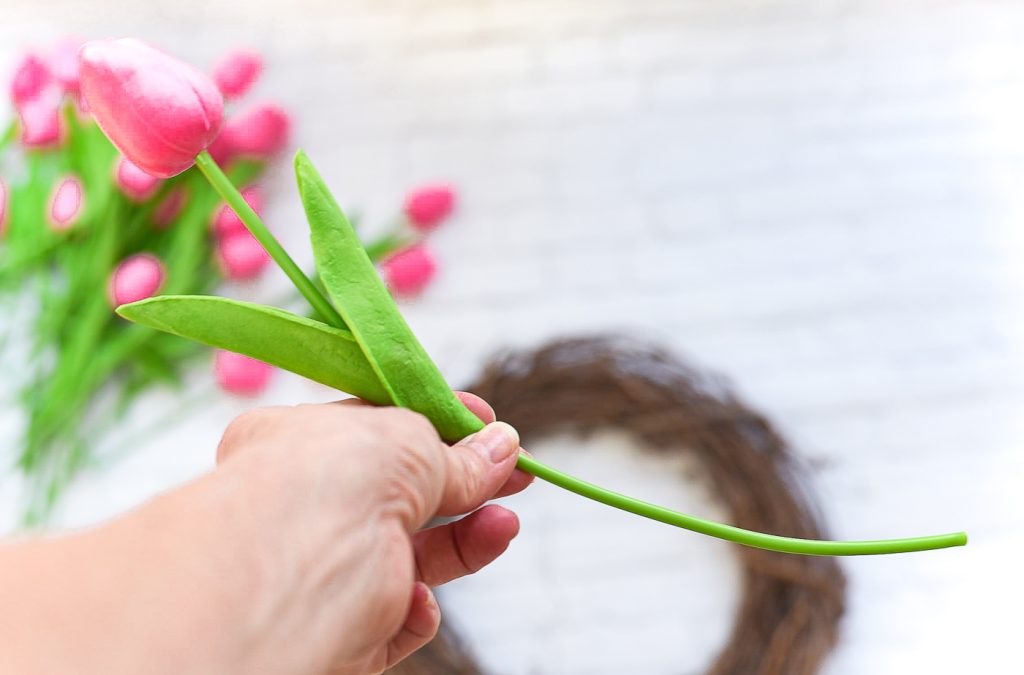 The stems are wired and easily bend; this came in handy when inserting into grapevine wreath.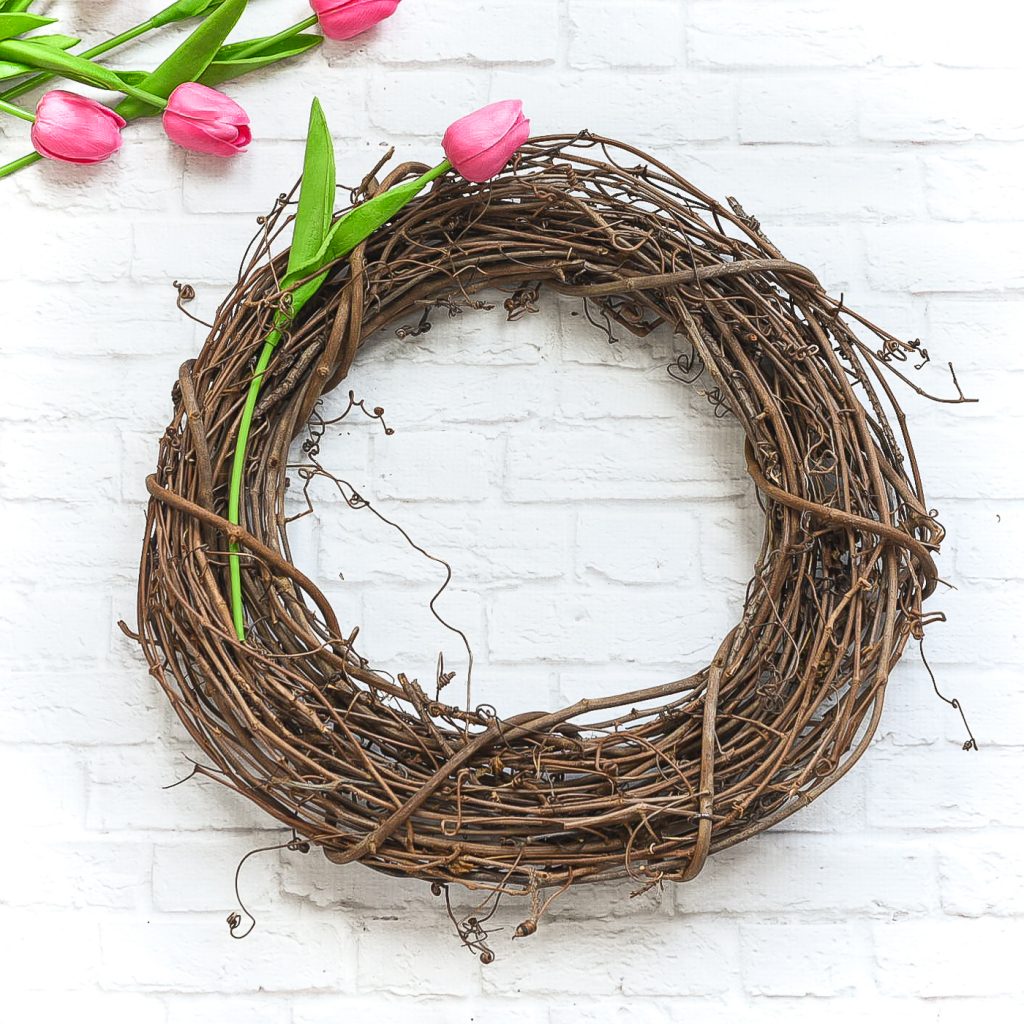 Simply tuck into the grapevine wreath.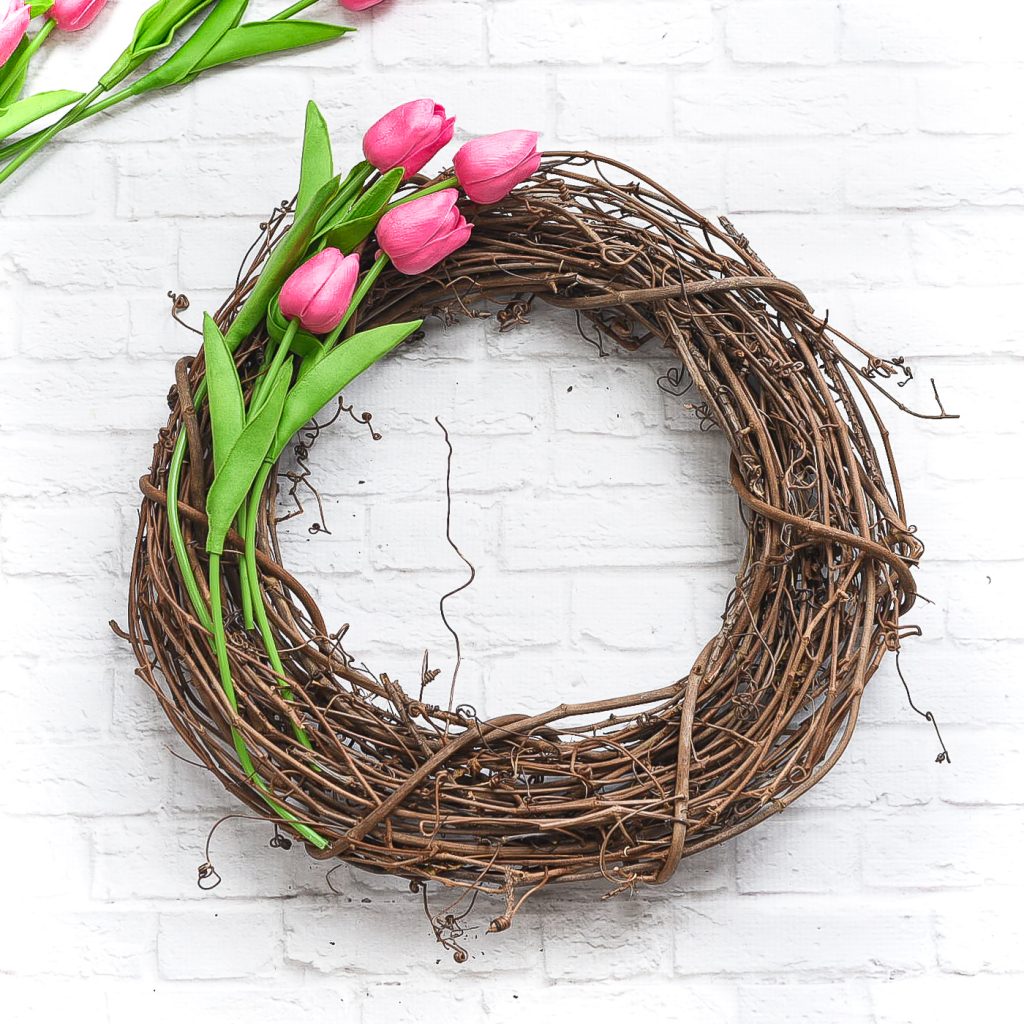 Keep tucking …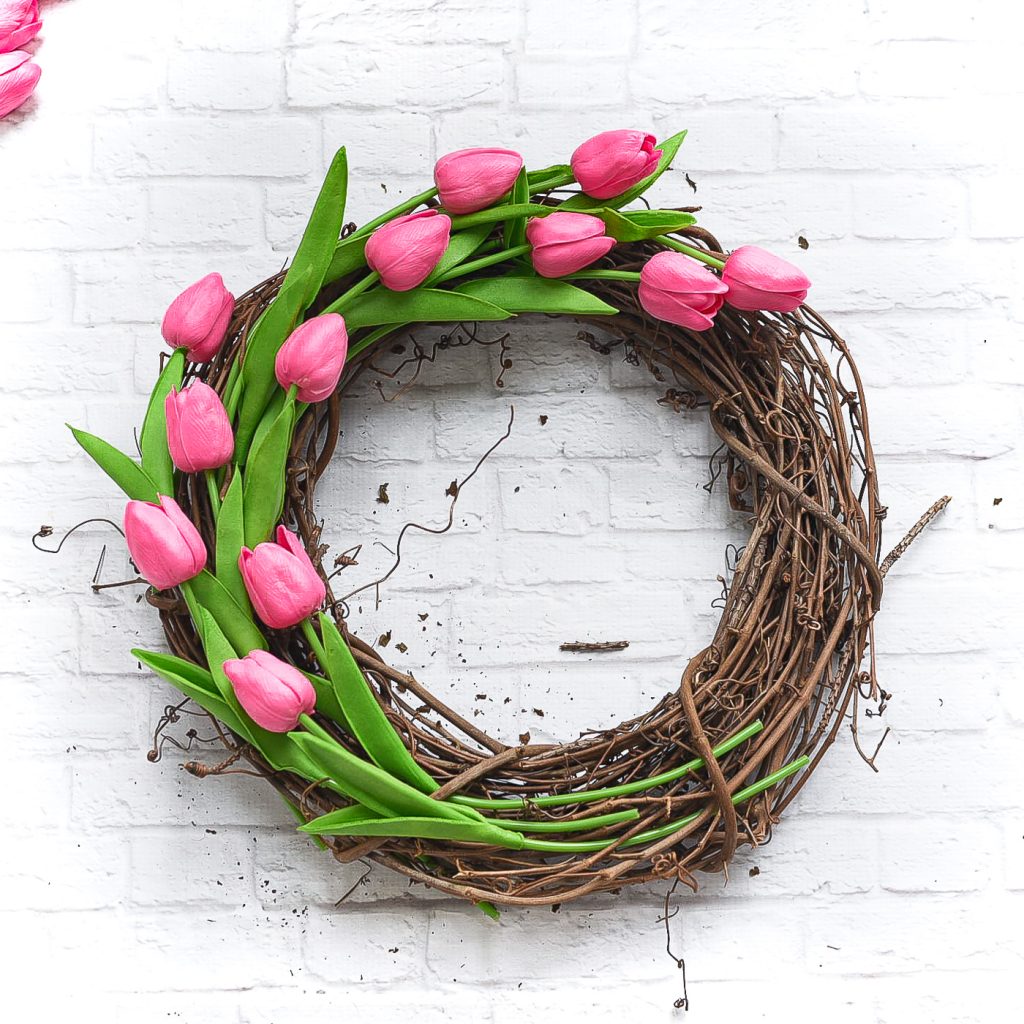 and tucking …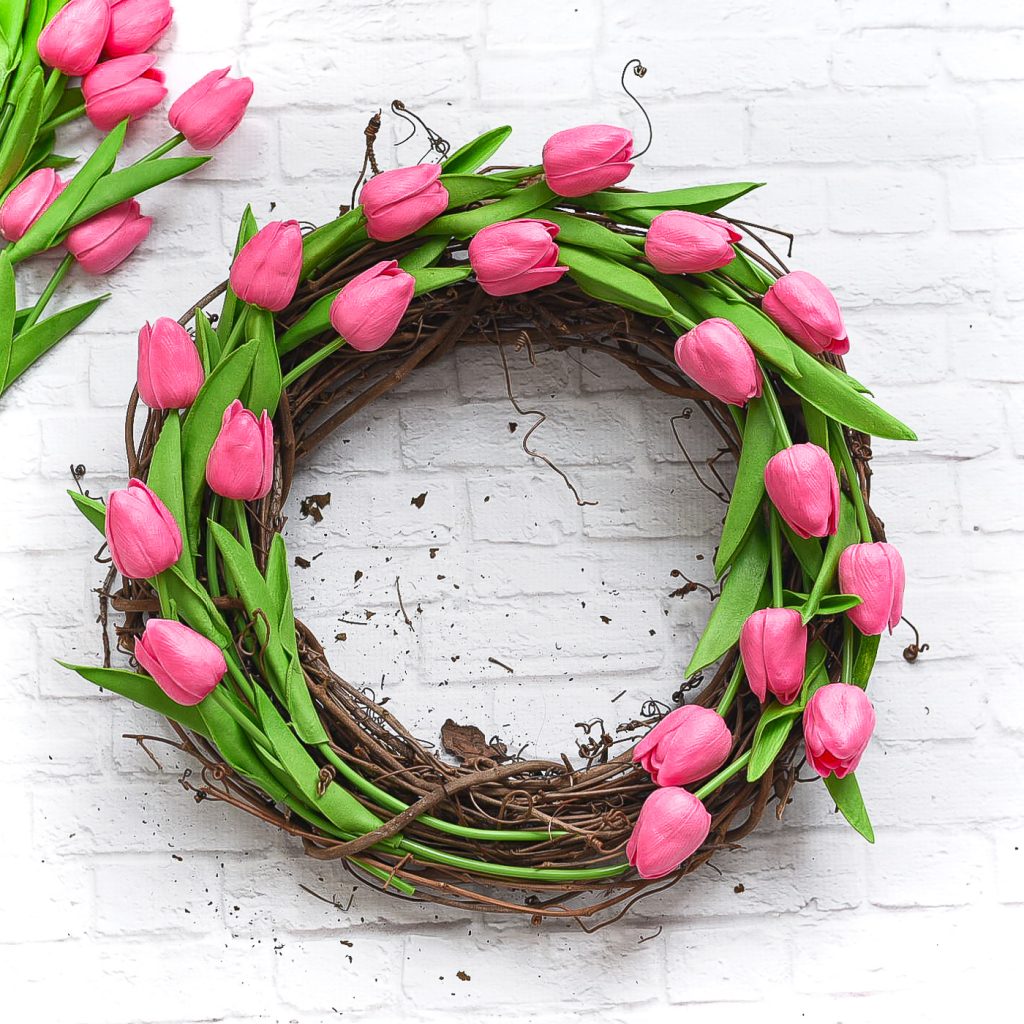 and tucking.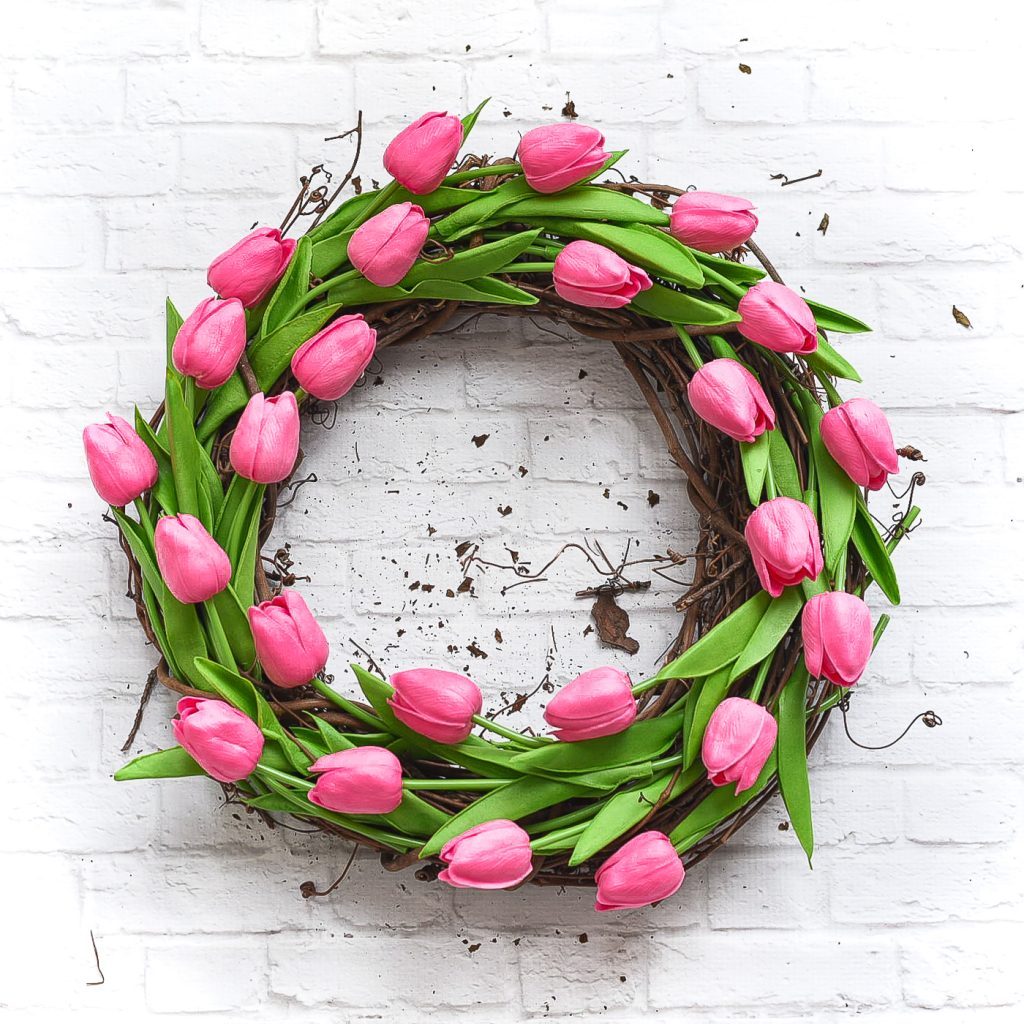 In total, I used 24 tulip stems to make this wreath.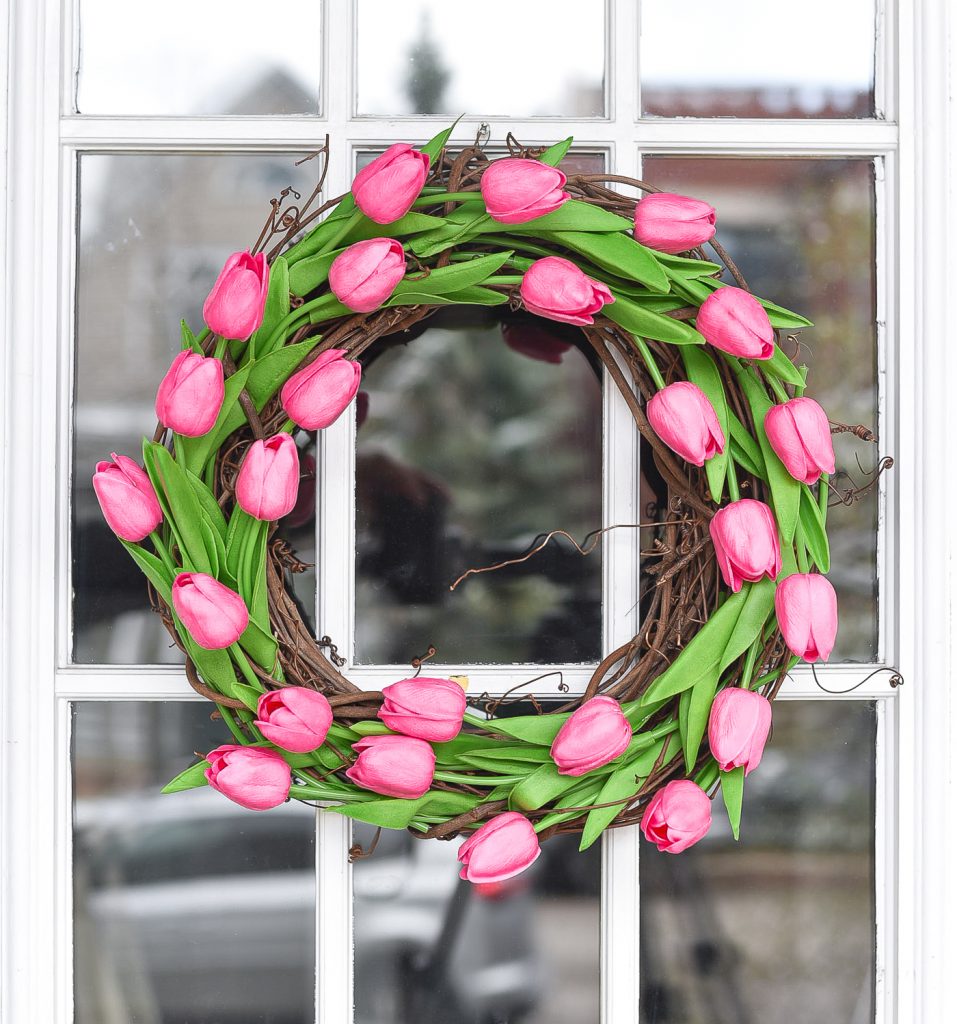 The last step is to hang it on the front door …
and let the Uber Eats delivery person know it's the house with the pretty in pink tulip wreath on the door. 🙂
Pin It!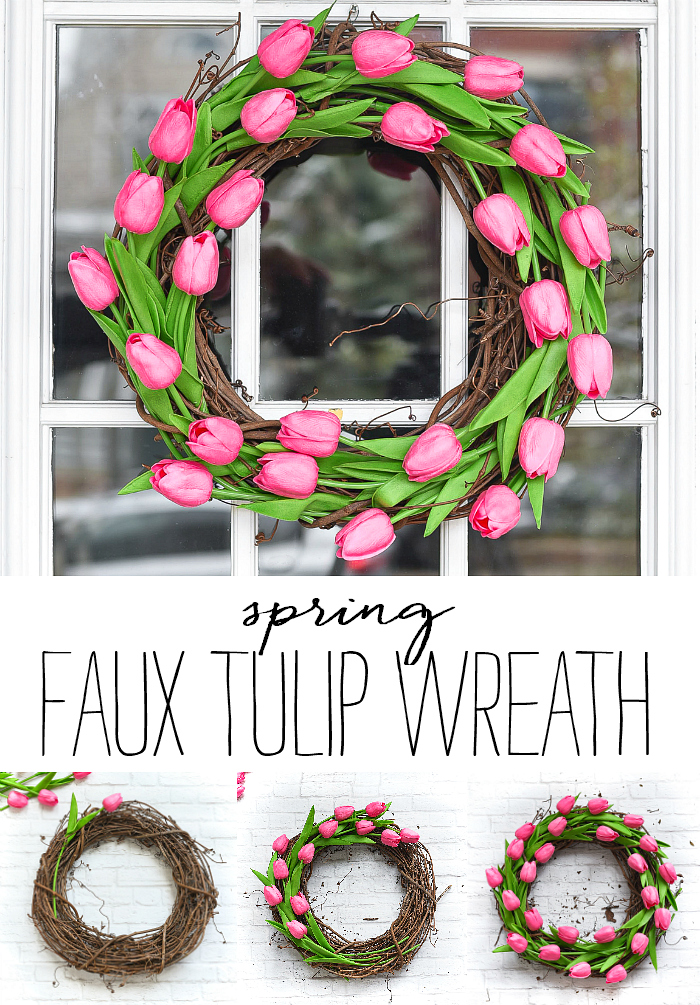 You Might Also Like: