Embroidery Hoop Wreath with Faux Billy Ball Pom Poms – Yellow Summer Wreath Idea.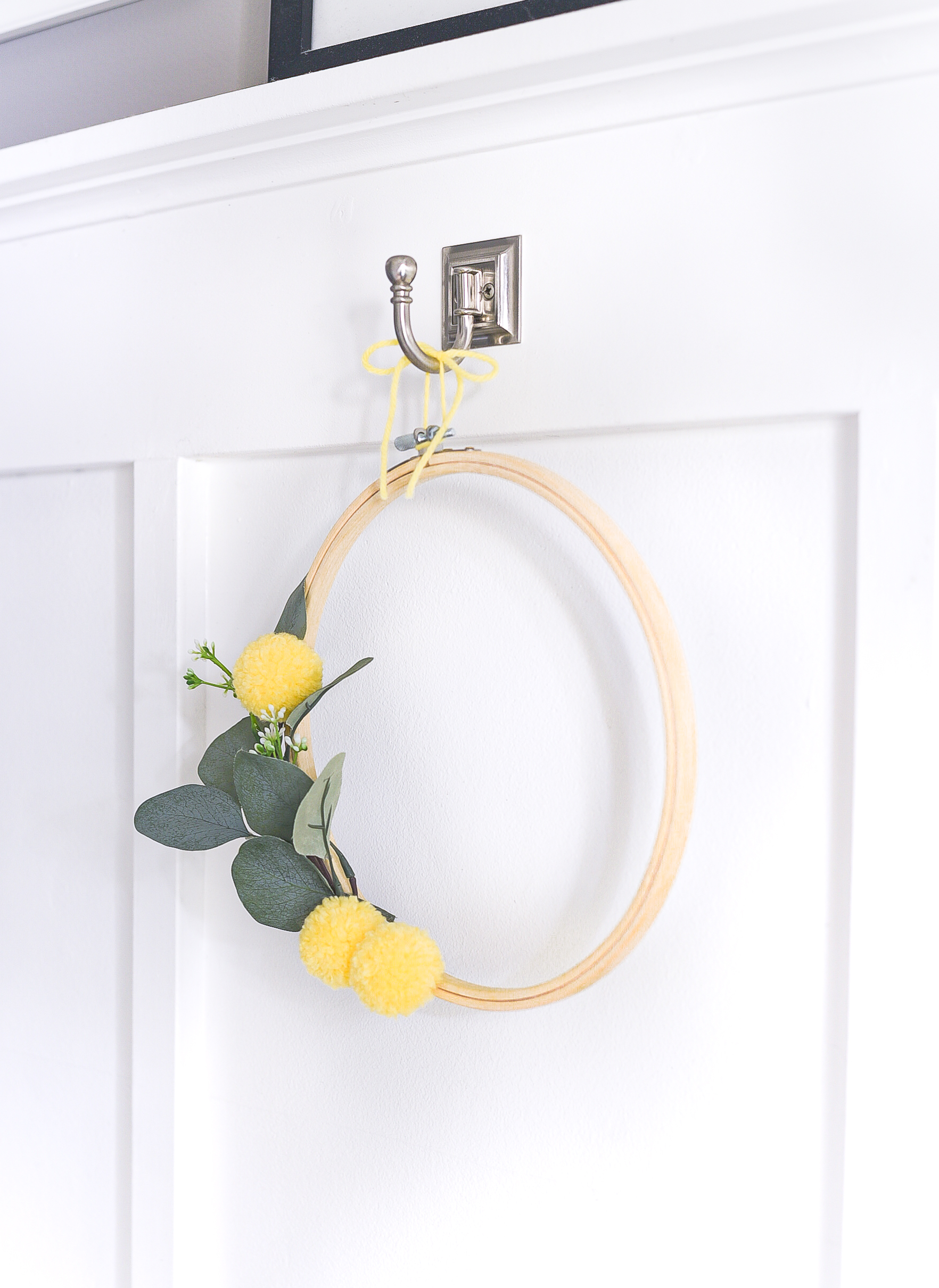 A blogger friend posed a question to fellow bloggers on Facebook last week: When do we start blogging about fall..
My response: Aaaaa … hahahahahahahahahahahahahaha!
I'm still working on blogging about summer. As we near the end of August.
Sigh.
While others are (rightfully) pulling out the pumpkins and sweaters and warm-toned fall colors, I'm still up to my elbows in sunny, summery yellow.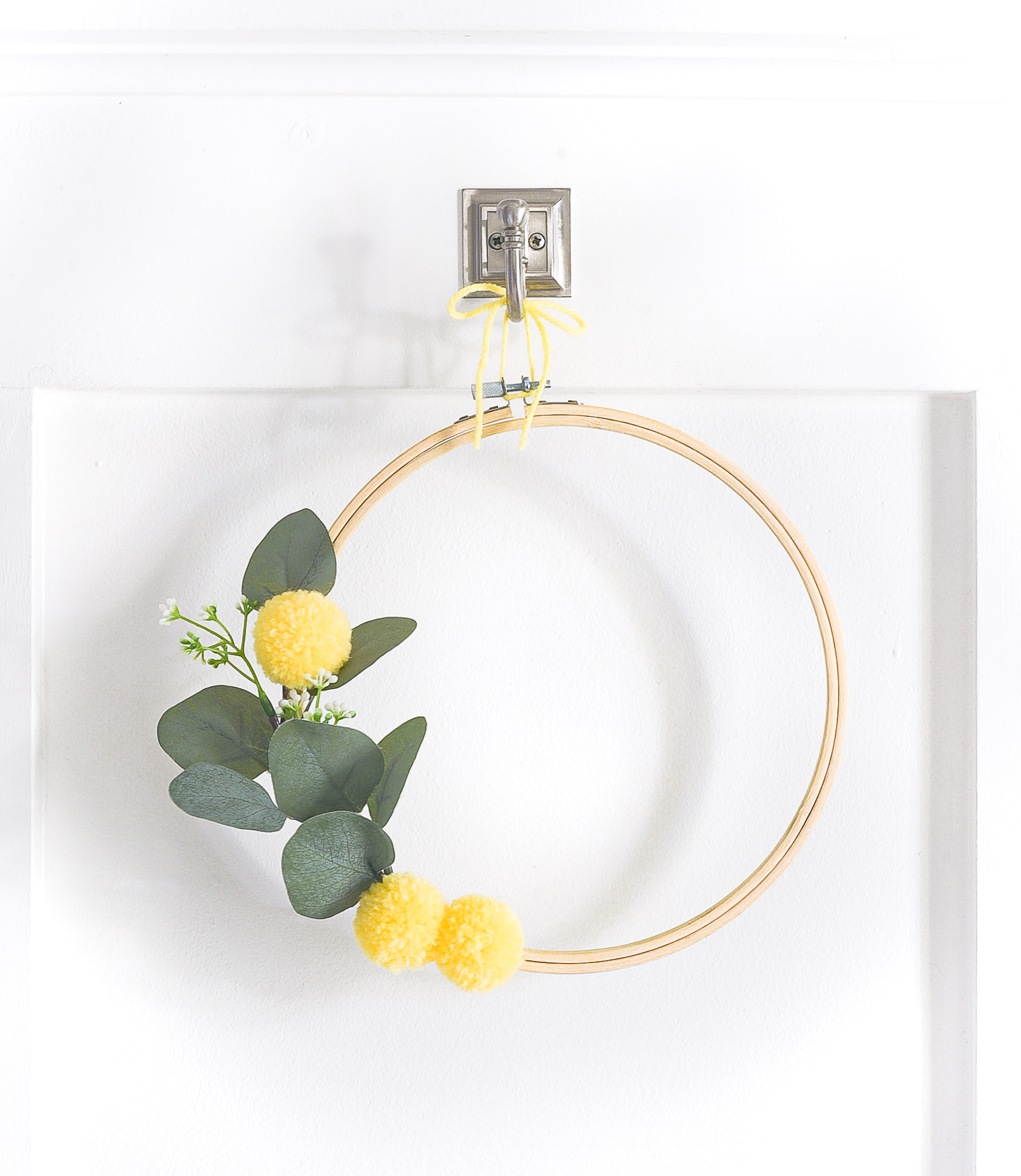 Sigh, again.
I don't know why I'm such a slug … or sloth … or just plain lazy in the summertime. It wasn't always this way.
In high school and college and after college in my 20's summer was always about working hard during the week to enjoy the weekend.
Preferably at the Jersey shore.
And now I can't get that Loverboy "Everybody's working for the weekend" song out of my head. Which, fittingly, came out in 1981 when I was literally working for the weekend.
Lol.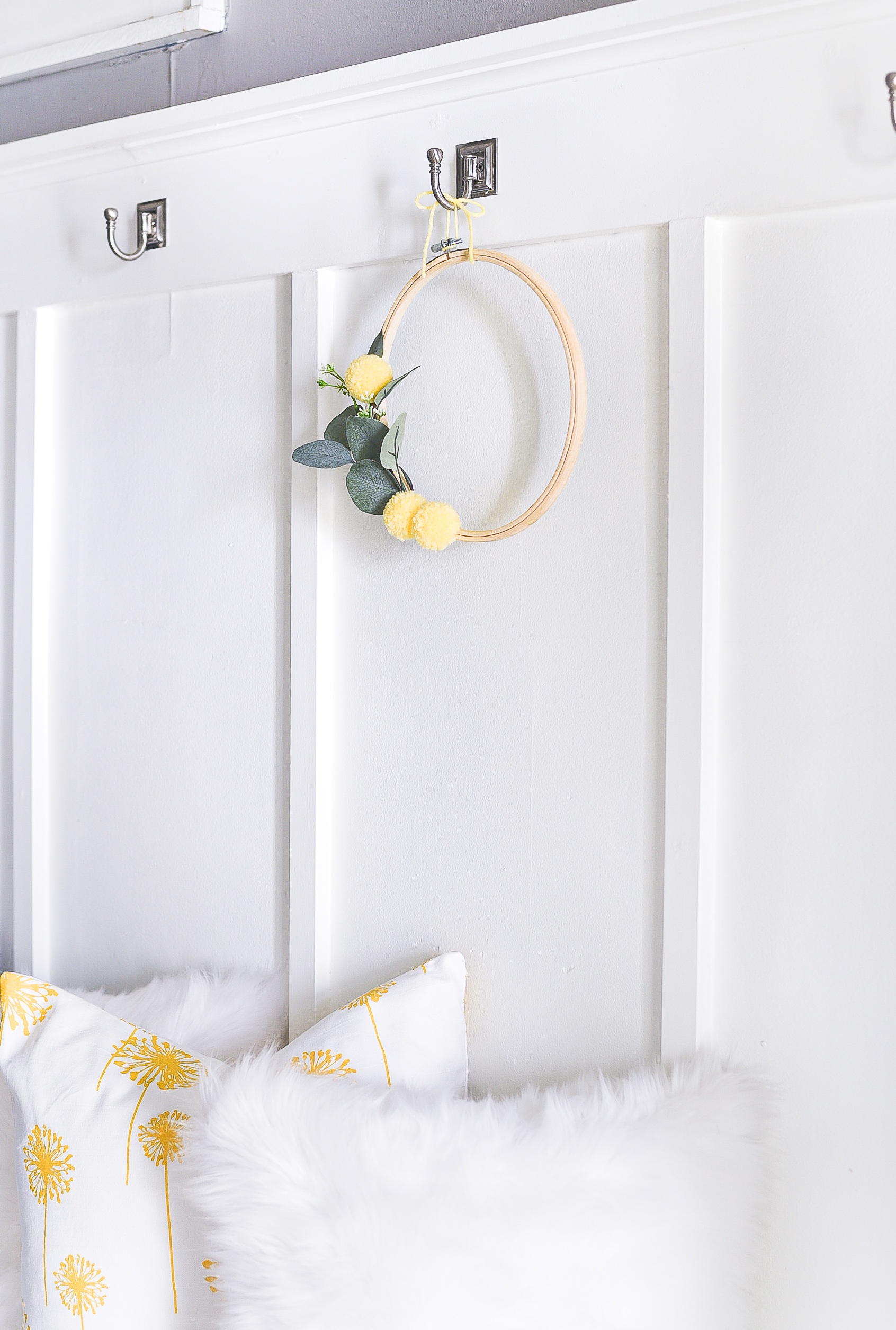 But then came kids. And me staying home full time with the kids. And summer became something completely different.
Chill time.
The school year was always so hectic.
There was the morning scramble of getting the kids out of bed and eating breakfast and making school lunches and packing up backpacks and brushing teeth and finding hats/gloves/scarves/umbrellas/shoes and rushing (always rushing) out the front door.
There was the afternoon filled with activities (soccer or swimming or gymnastics or play dates).
There was the evening feet dragging of working on homework. Ugh. Which seemed to stretch out for hours and hours.
There was the dinner. The making of the dinner. The eating of the dinner. The cleaning up of the dinner.
There was the baths and the bedtime stories.
Okay, Mike took charge of the baths and the bedtime stories. 🙂
And then there was the next day.
Lather. Rinse. Repeat.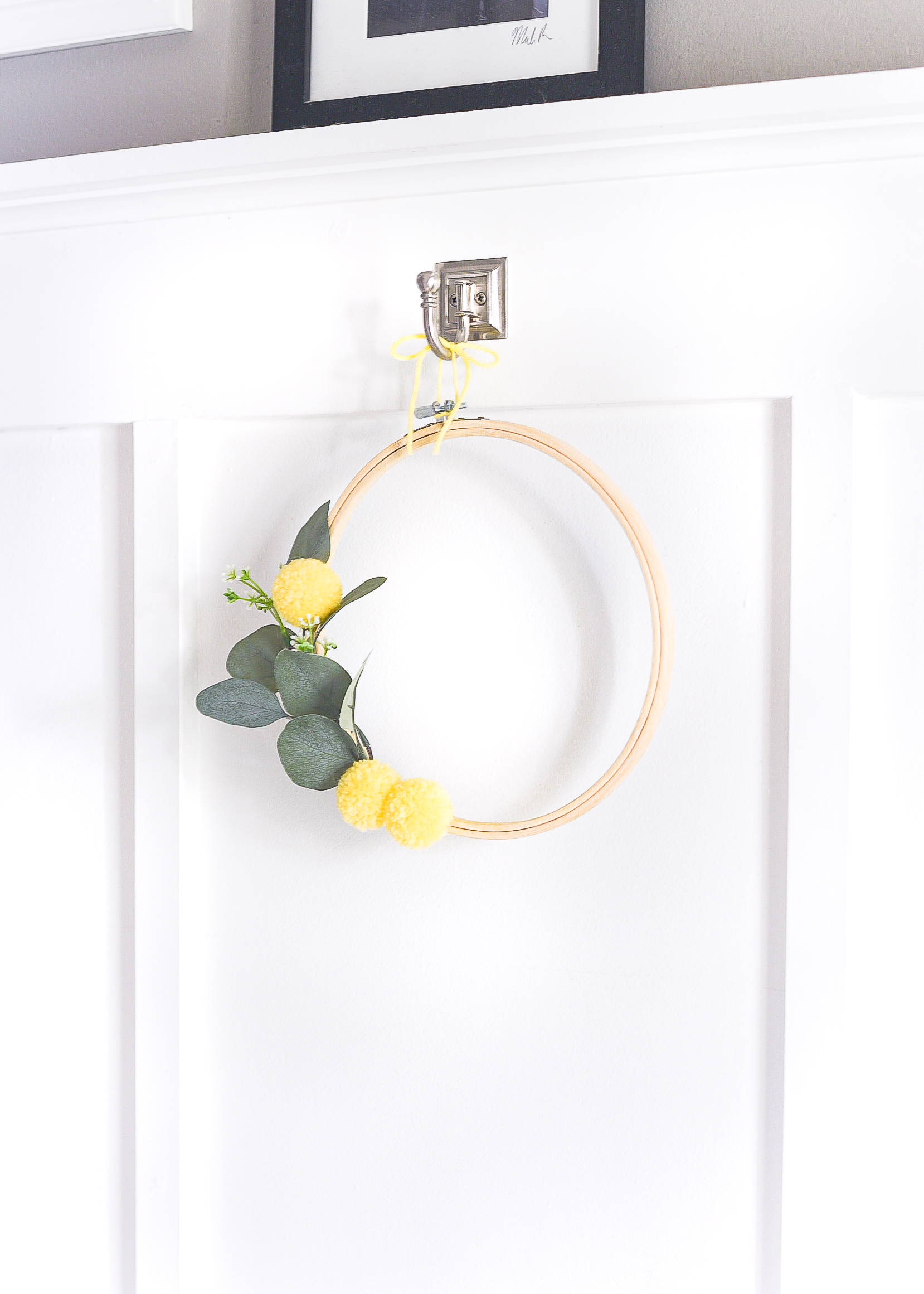 So when summer rolled around, I was ready for no fuss. No muss.
Sure there was a morning routine, but it started a full hour later.
Sure there was summer camp, but that was fun. Not work.
Sure there was dinner and bedtime, but everything felt like we were on Island Time.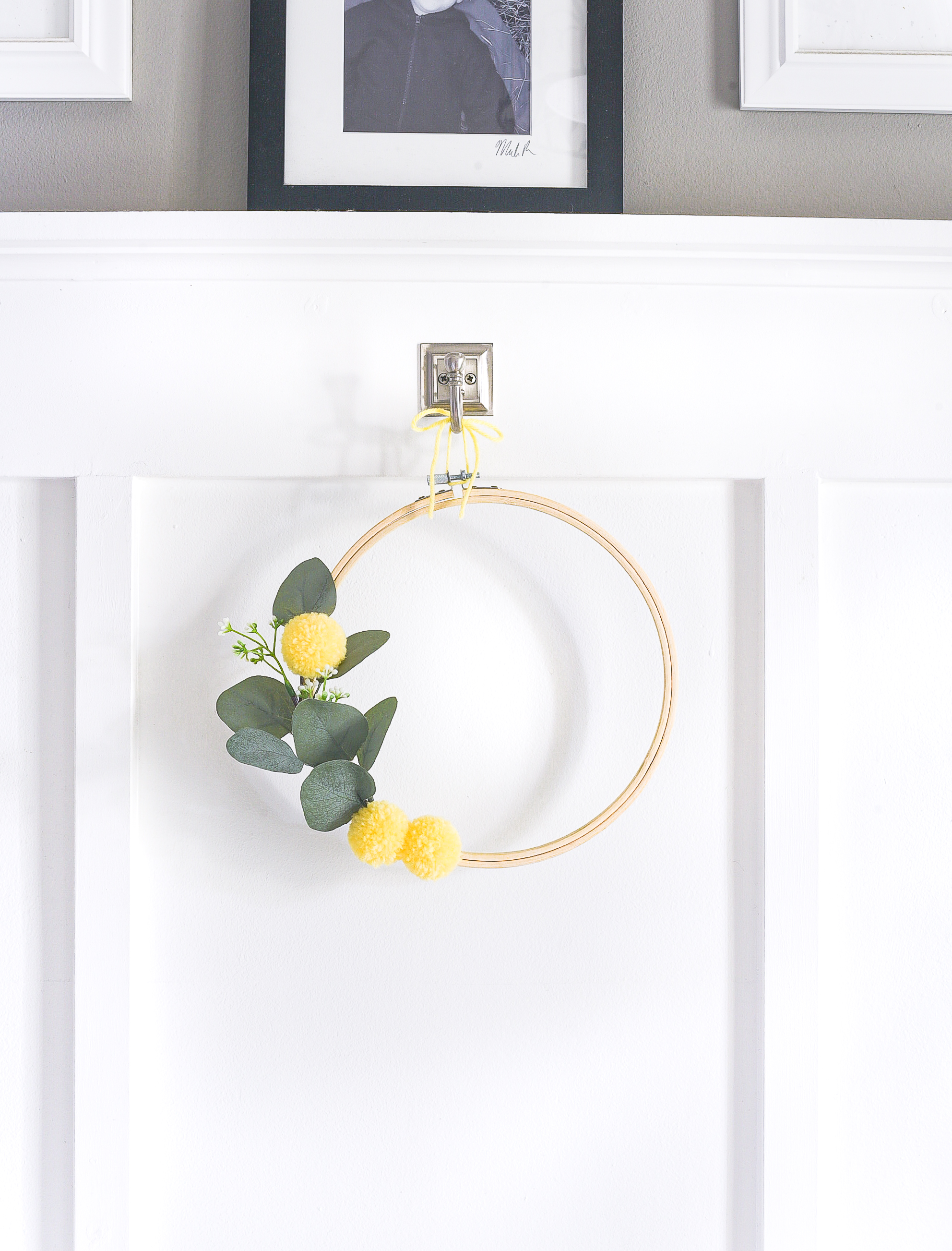 Now, granted, my kids are not kids anymore. They're young adults. They're self-sufficient (for the most part). So there's no excuse for the whole summer sloth/chill thing anymore.
But I just can't shake it. 😉
So here I am. At the end of August. Squeezing in some last minute summer posts. And projects. All of which were scheduled to be posted in June. And July. And August.
But summer rolled in and I rolled up.
Like a slug.
So (to my fellow blogging friends) fall projects and posts are still a few weeks off while I squeeze in some last minute summer. 🙂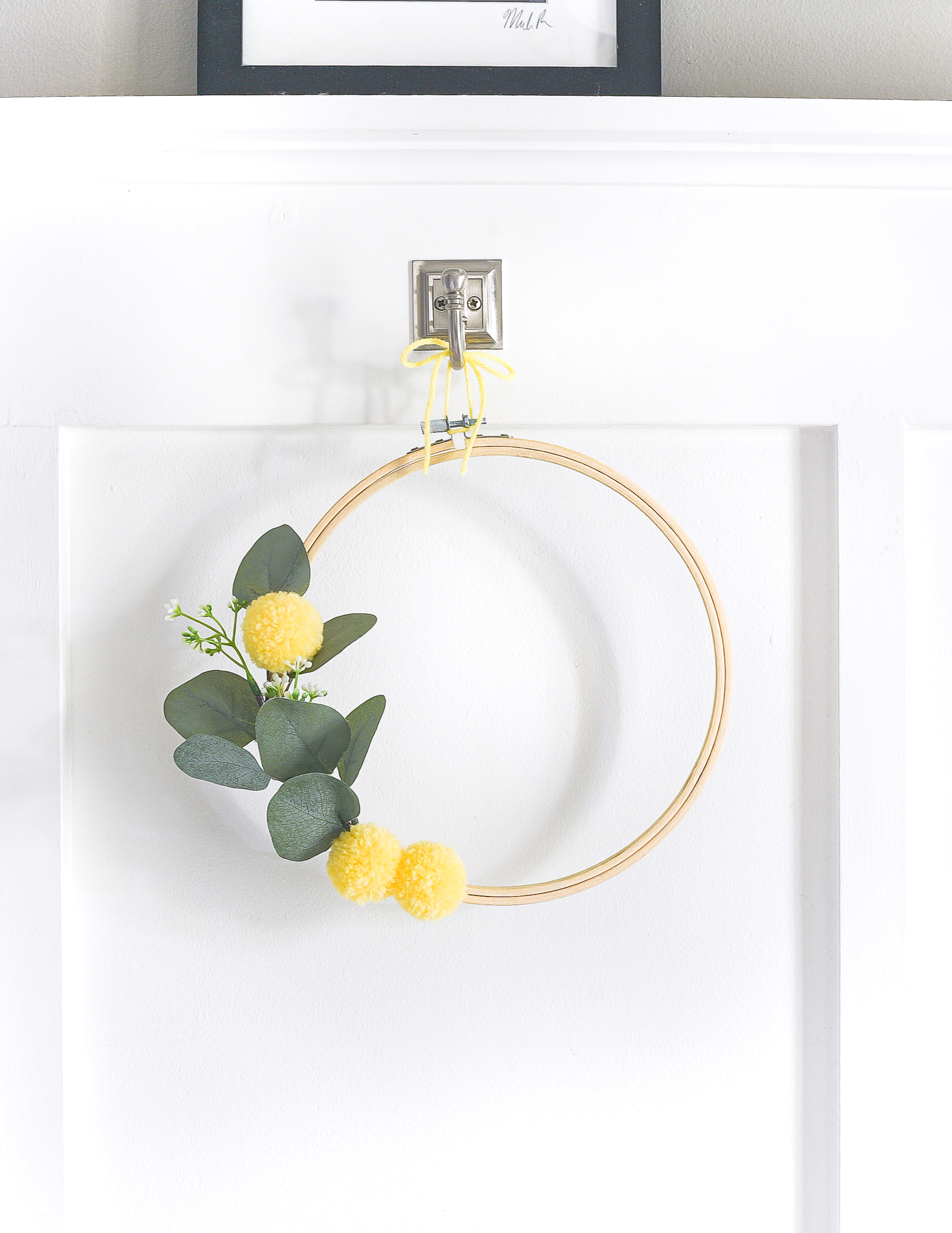 P.S. I had planned to do a whole tutorial on how I made this summery embroidery hoop wreath with faux Billy Ball pom poms, but my initial vision turned into a colossal fail. So instead I just made a few faux Billy Ball pom poms with yellow yarn. I wrapped this thin-ish yarn around a business card (the shorter width side, not the longer length end) around 50-60 times. Then I followed this pom pom-making tutorial …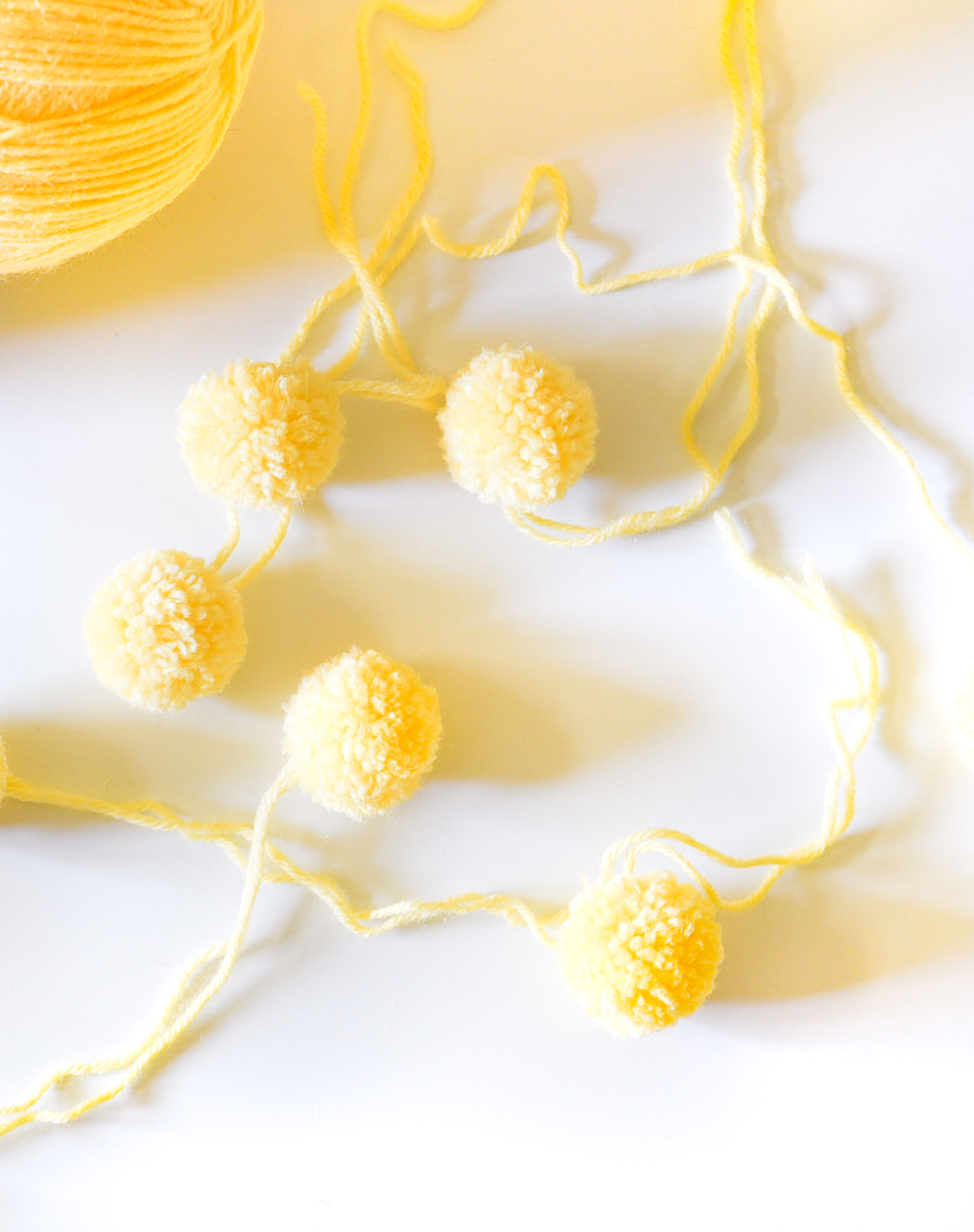 After trimming, trimming and trimming some more, I simply tied those little yellow faux Billy Ball pom poms onto the embroidery hoop with a faux eucalyptus leaf stem.
Pin It!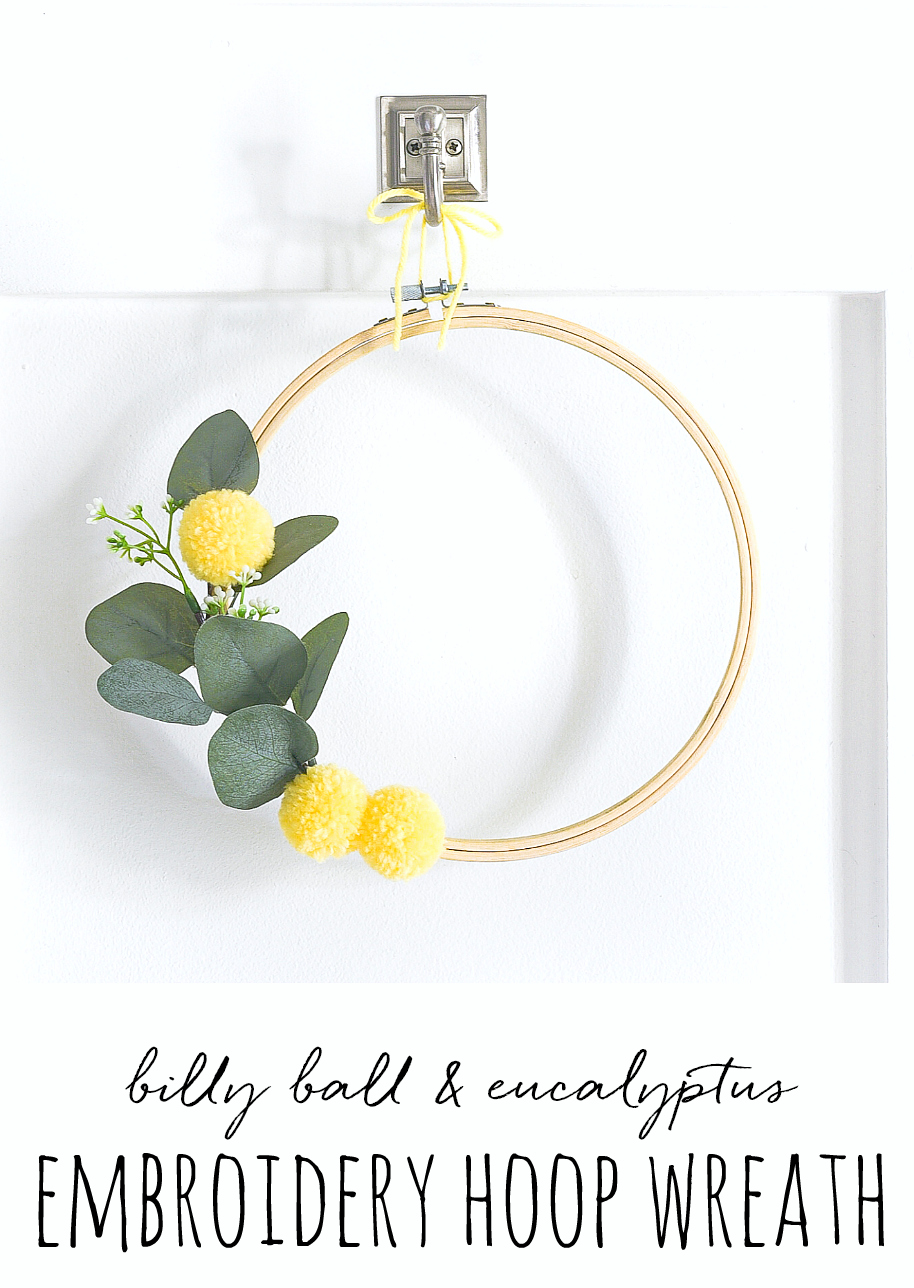 You Might Also Like: