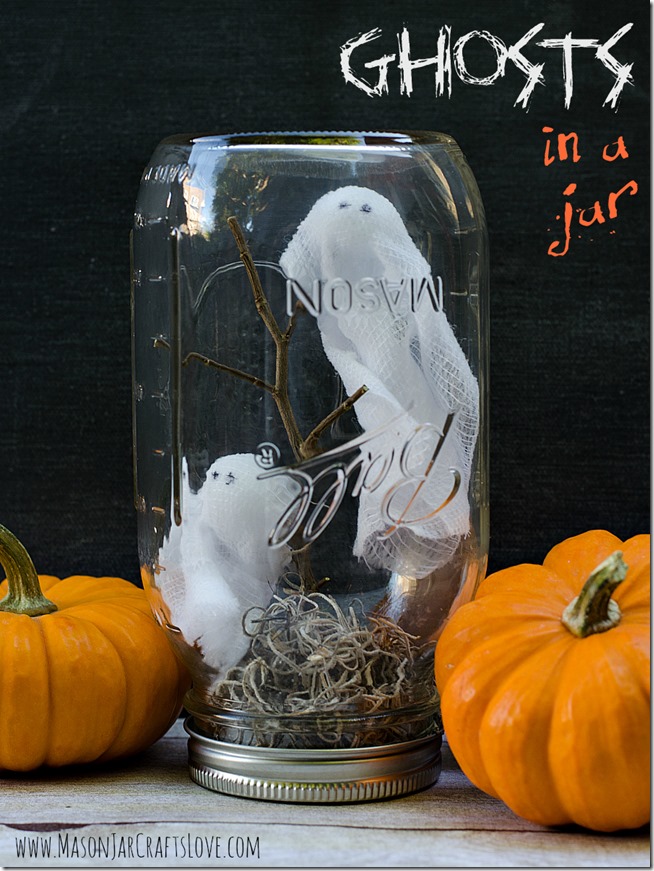 Can I just say that I'm so very, very proud of myself this year?
I feel like I'm finally getting my you-know-what together.  I finished the dining room.  I finished the living room.  I finally have a real plan and timetable in place to finish my master bedroom …
a room that has been hanging in limbo since I painted the vaulted ceiling coming up on two years ago in January.
*Sigh*
That's a tough one to fess up to …
But most impressively (as I pat myself the back), I feel like I'm out in front of the curve when it comes to the holiday season this year.  Okay, maybe not Target or Walgreens or major department stores ahead of the curve …
but it is the start of the month and I already have quite a few fall and Halloween crafts and projects under my belt.  There's the Halloween fantel mantel.  And the dryer vent pumpkins.  And wood block pumpkins.  And pom pom pumpkins …
not to mention my various fall mason jar projects I've shared here and on my other blog, Mason Jar Crafts Love.  The candy corn jars … the mummy jars …. the acorn votives …
and now the ghosts in a jar.
This project is super simple (less than 15-minutes) and super cheap ($3 in Dollar Store Styrofoam balls, gauze, and moss).  I shared how I made my ghosts in mason jars on Mason Jar Crafts Love.  For the super simple and super cheap instructions, just click here …
And if you're looking for even more fall Halloween craft ideas using mason jars, I've curated 15 fabulous ideas …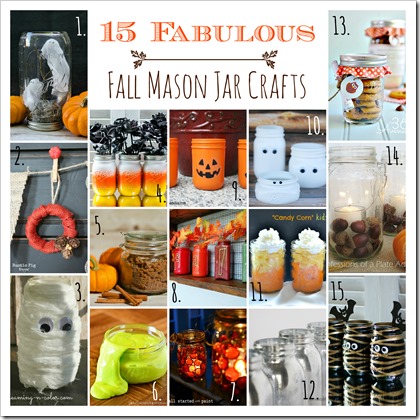 … for the links, just click here …
So, what about you?  Are you ahead of the curve?  Enjoying the season?  Ready to get your Halloween on …


You Might Also Like: