Painted Snowy Tree Mason Jar – Christmas Tree Mason Jar Craft.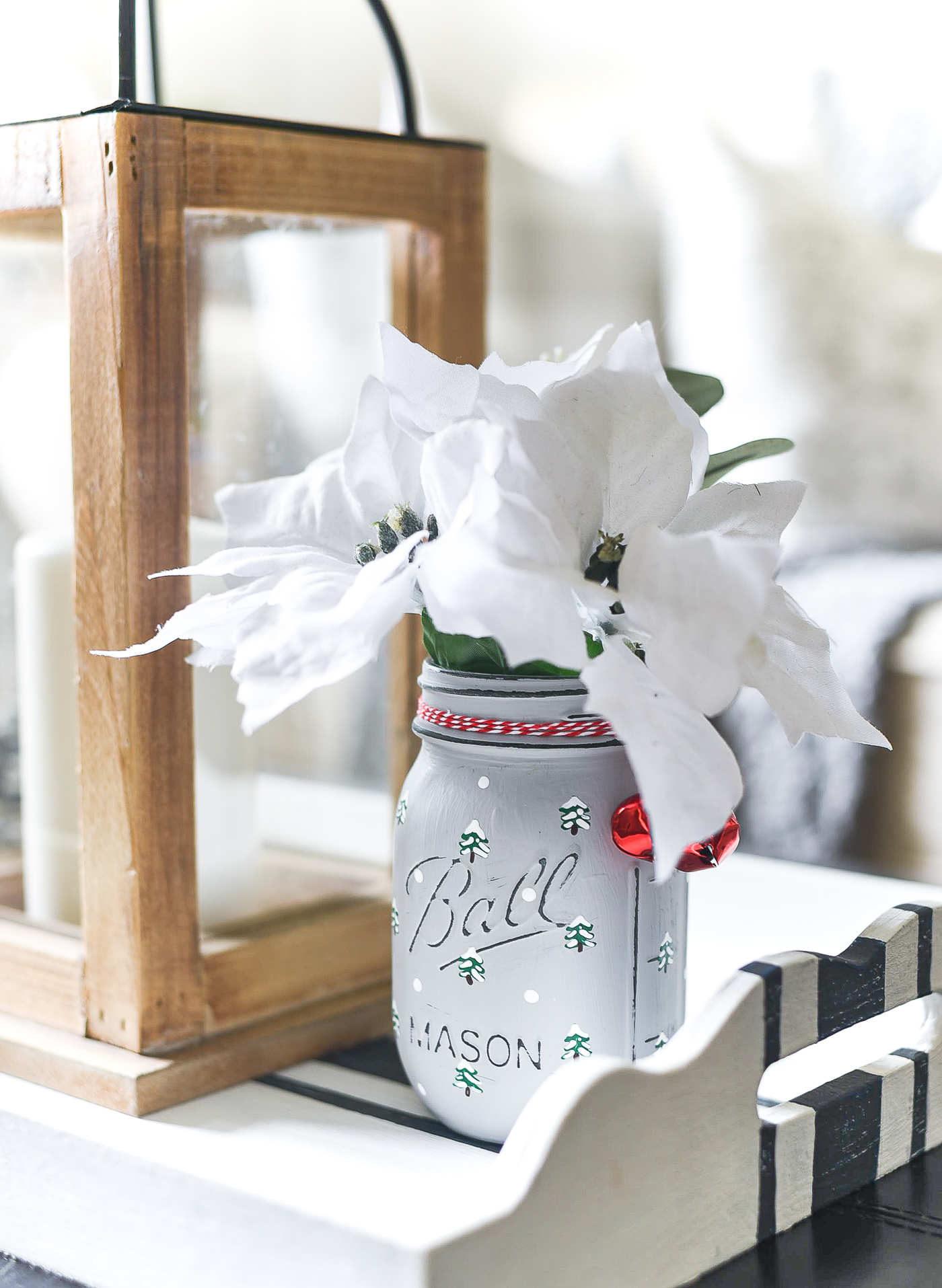 I seriously debated if perhaps I should wait another week …
or two …
before pulling out the Christmas crafts.
Because, between you and me, I've been Christmas crafting up a storm. With the requisite cheesy Lifetime and/or Hallmark Channel Christmas love stories playing in the background, of course! 🙂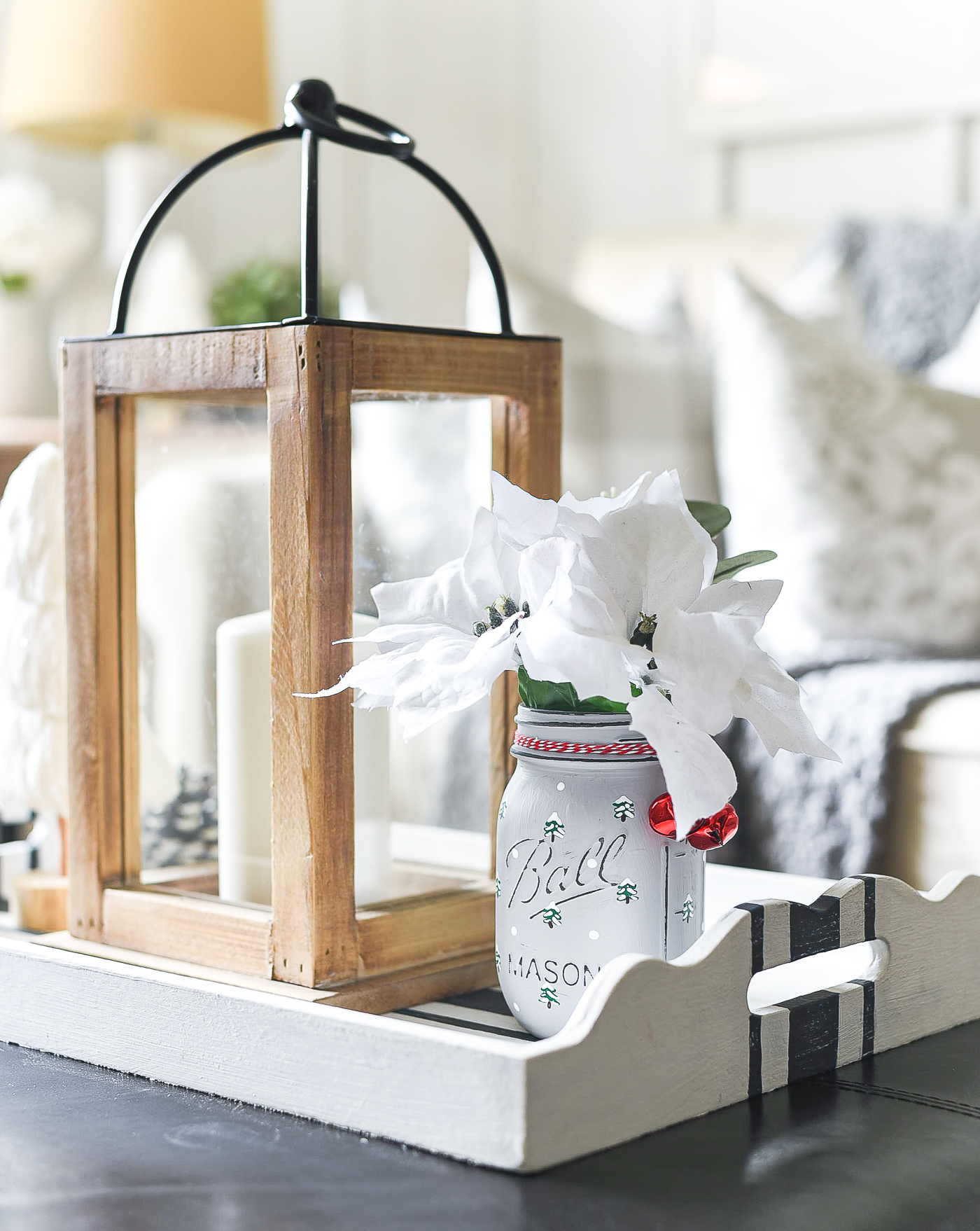 And when I'm not Christmas crafting, I've looking on Pinterest and Google Images for some potential craft ideas I can adapt and customize and share with you.
(As an aside, hey Google when are you going to recognize the spelling of Pinterest? Every time I type it into a blog post you give me the big red underline that screams "Hey dummy, don't you know how to spell?")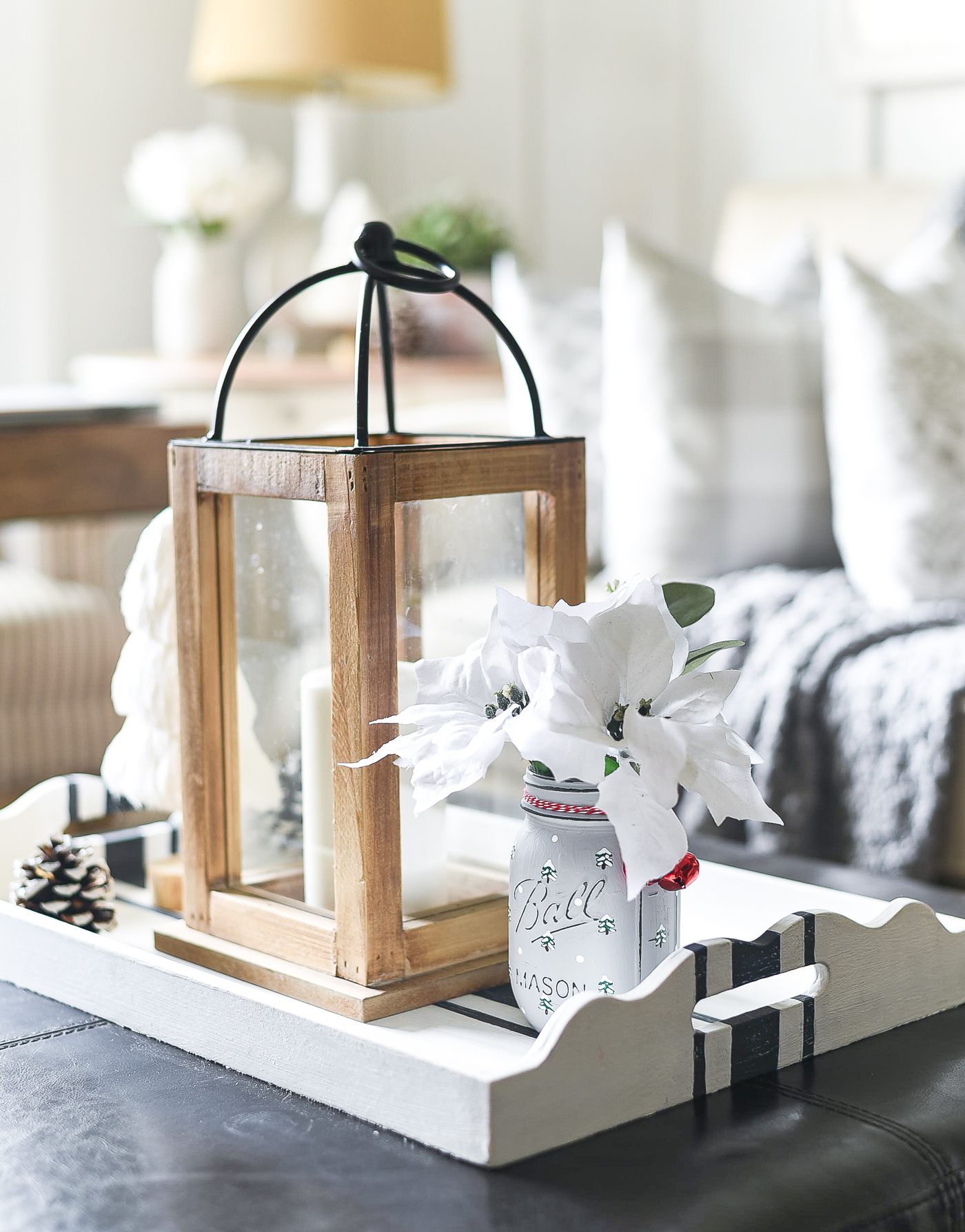 But then I took my dog for a walk last evening. And did you know what I spotted?
Two — count em two — houses with their Christmas trees up. Lights and decorations and all!
Who knows how many more trees I would have spotted if we had taken a longer walk? 😉
So that right there settled it. If Chicago is ready to embrace Christmas, then so am I!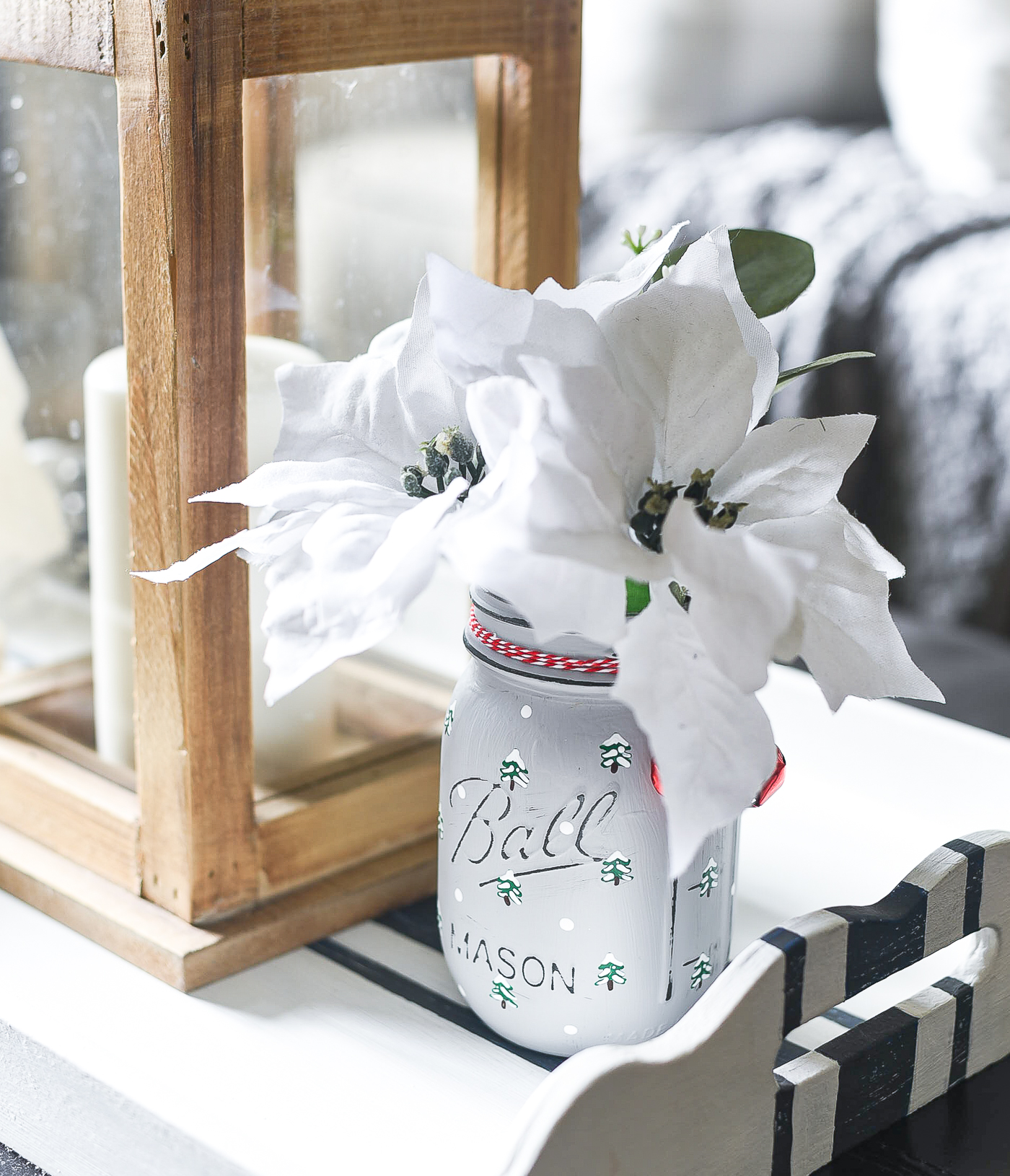 I actually made this mason jar as part of a wedding gift for my newly married niece.
Now, I've never seen her house but I'm guessing she might like a painted snowy tree mason jar because (1) she got married in a barn; (2) she paints hand made signs that she posts on Facebook and; (3) she has chickens in her back yard!
That's like a perfect trifecta for some mason jar crafty love!
Painted Snowy Tree Mason Jar Tutorial
Materials
Ball Regular Mouth Pint (16 oz.) Mason Jars
Gray Paint (I used this Rust-Oleum Chalked Paint, but you can use an acrylic gray too)
Paint Brushes
80 Grit Sandpaper
Toothpicks
Matte Spray Sealant (this is my go-to favorite that never yellows the whites)
*some affiliate links included.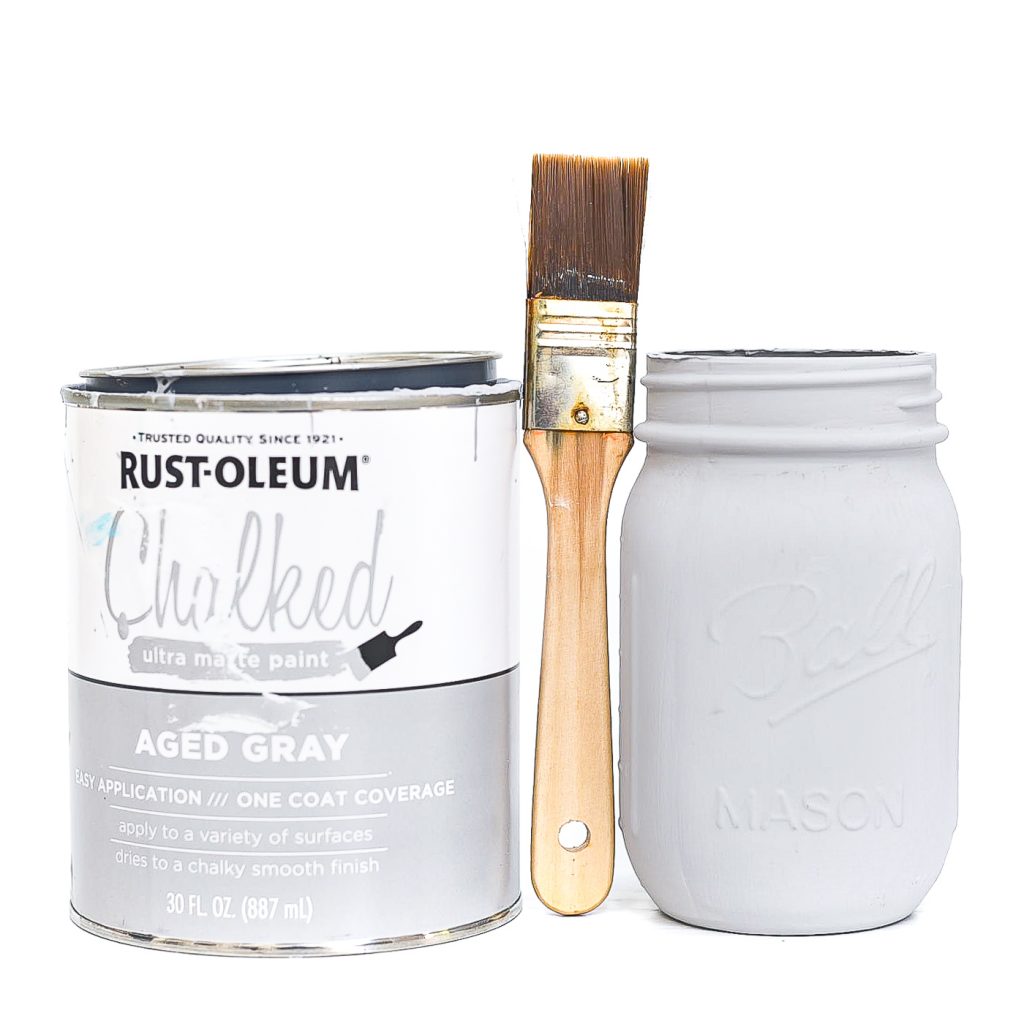 Start with two coats of paint. Let dry completely between coats (I typically give it an overnight to dry).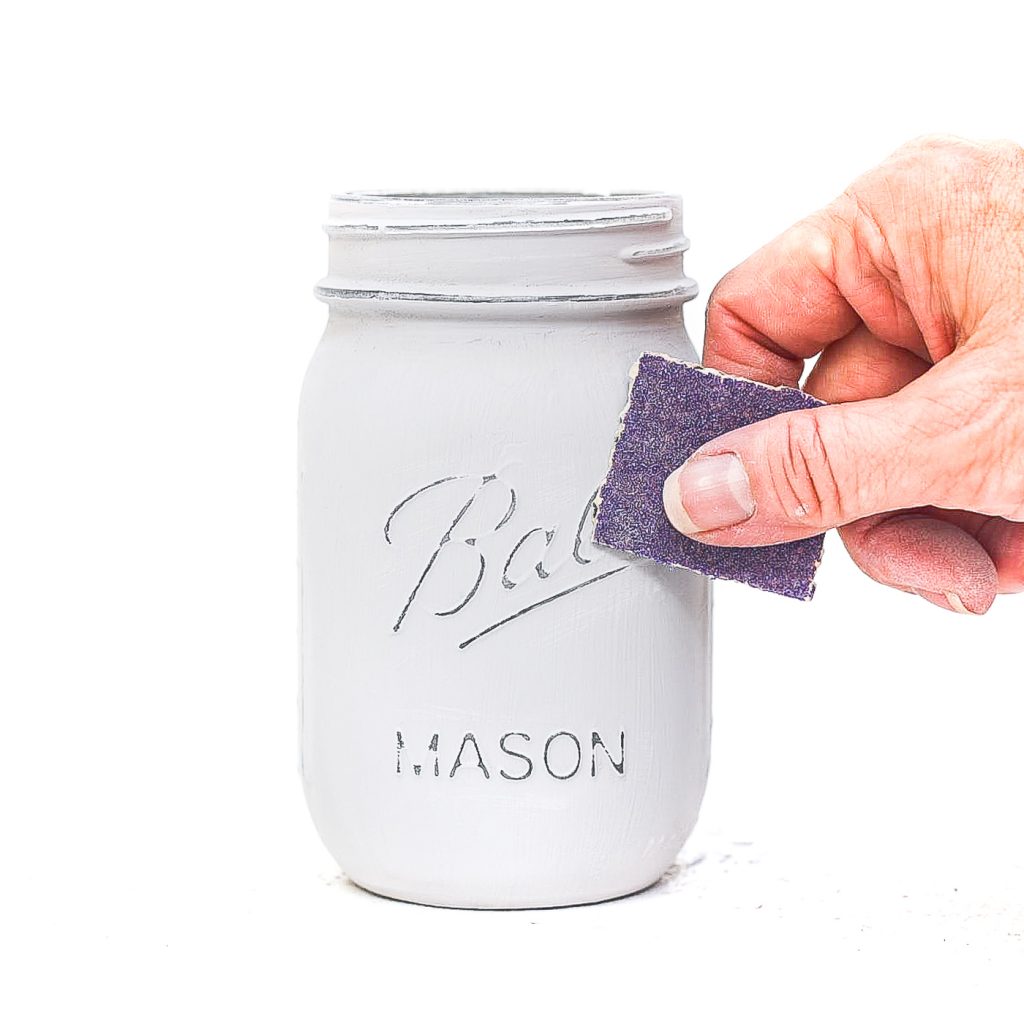 Distress along raised letters and edges with 80 grit sandpaper.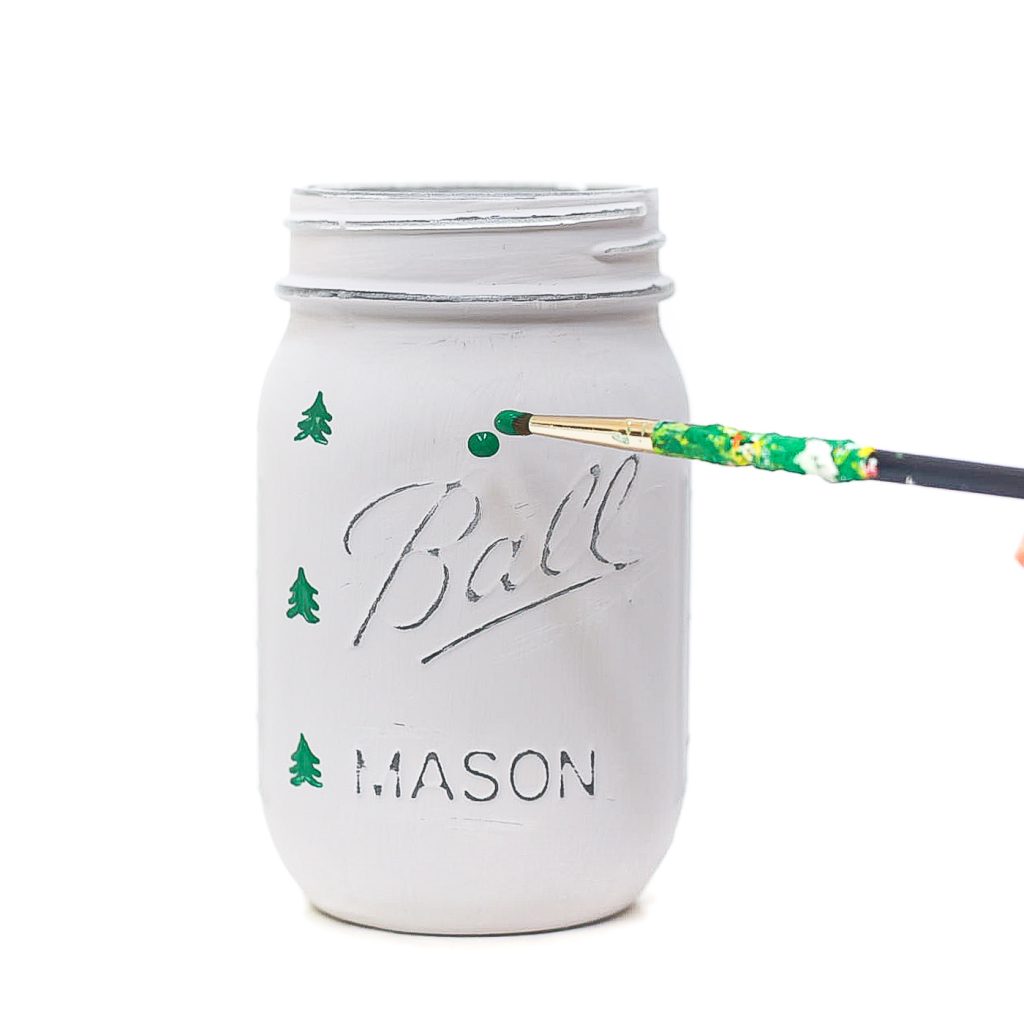 Add a dot of green paint.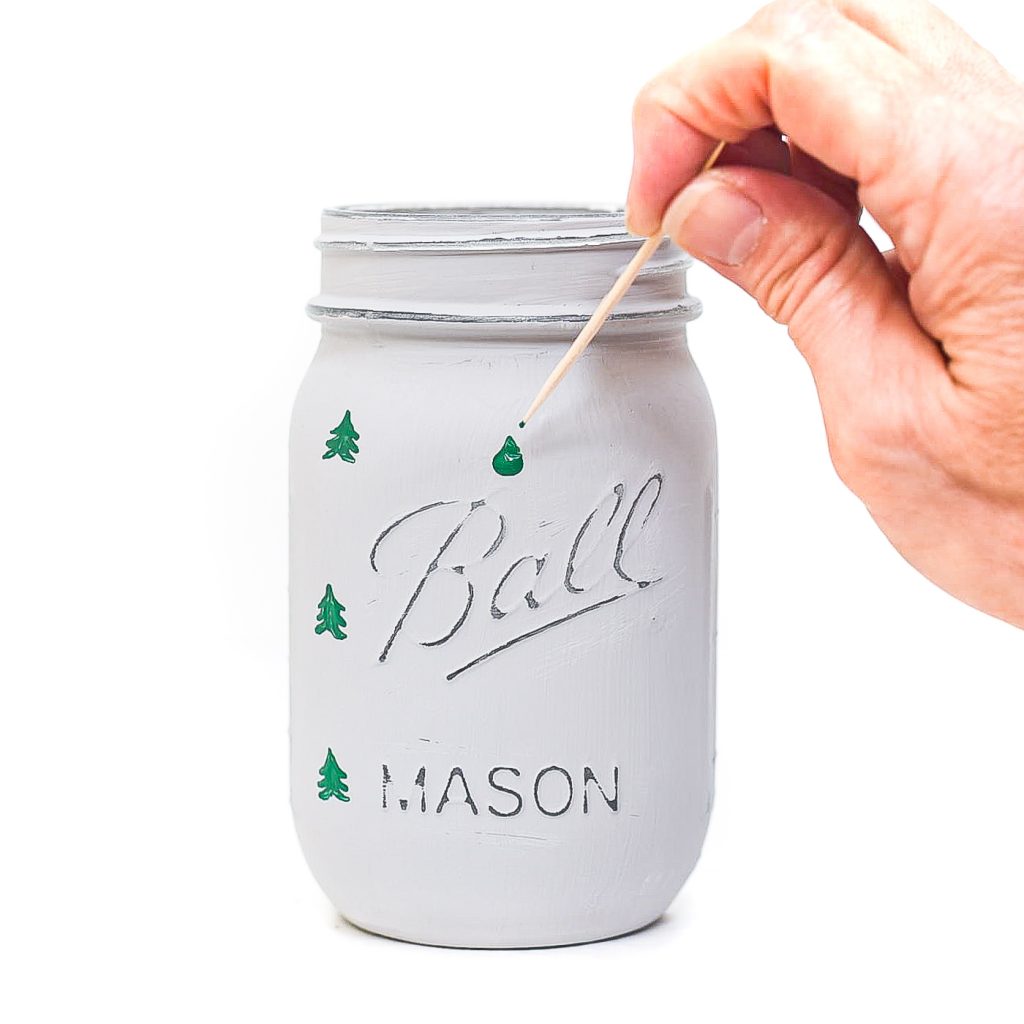 Use toothpick to stretch paint upwards to form tree top …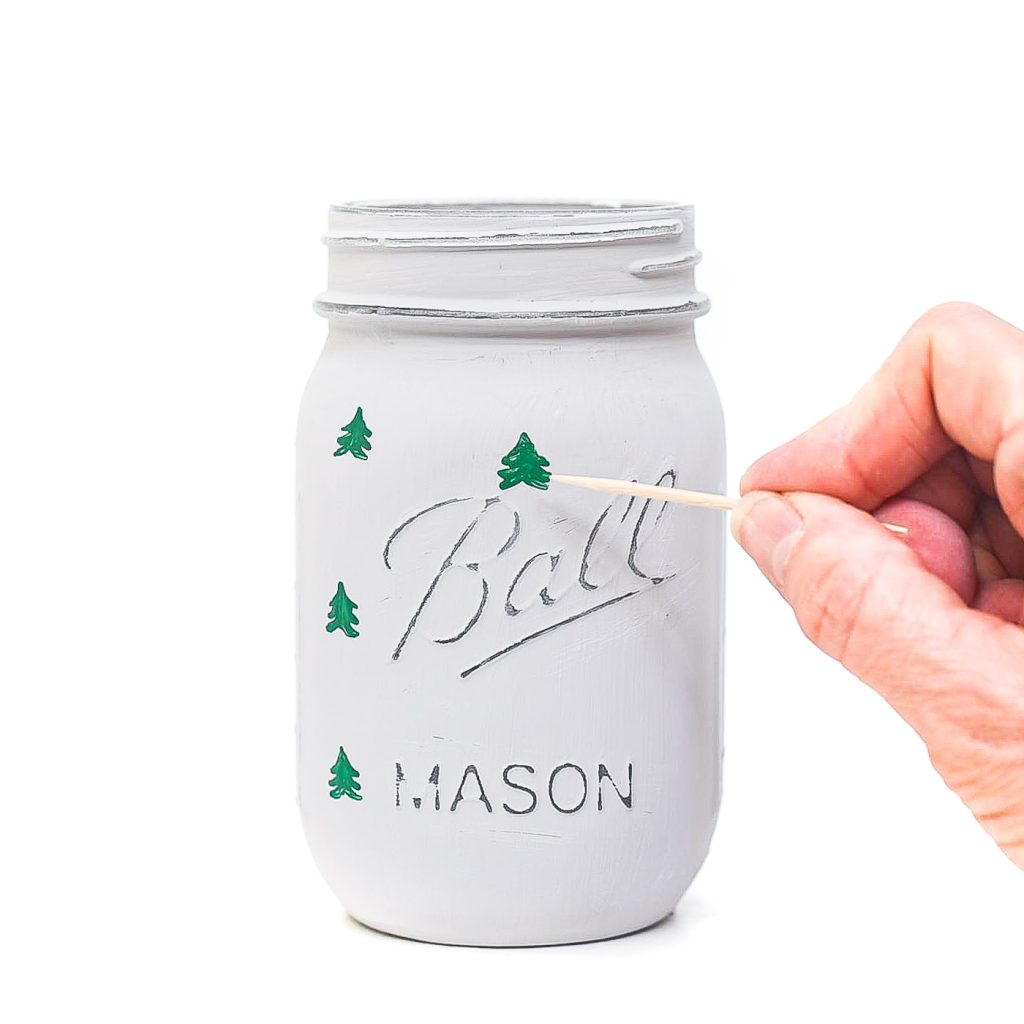 … and downwards to create branches.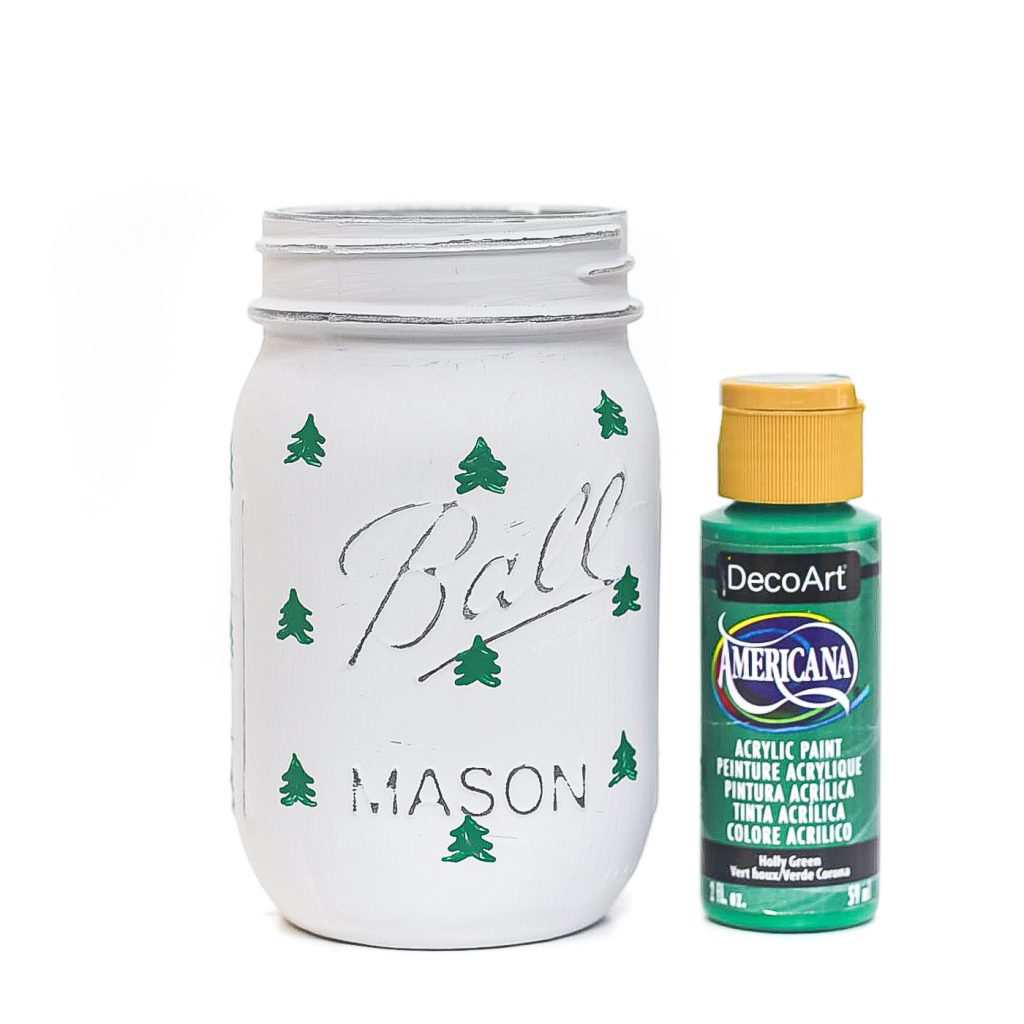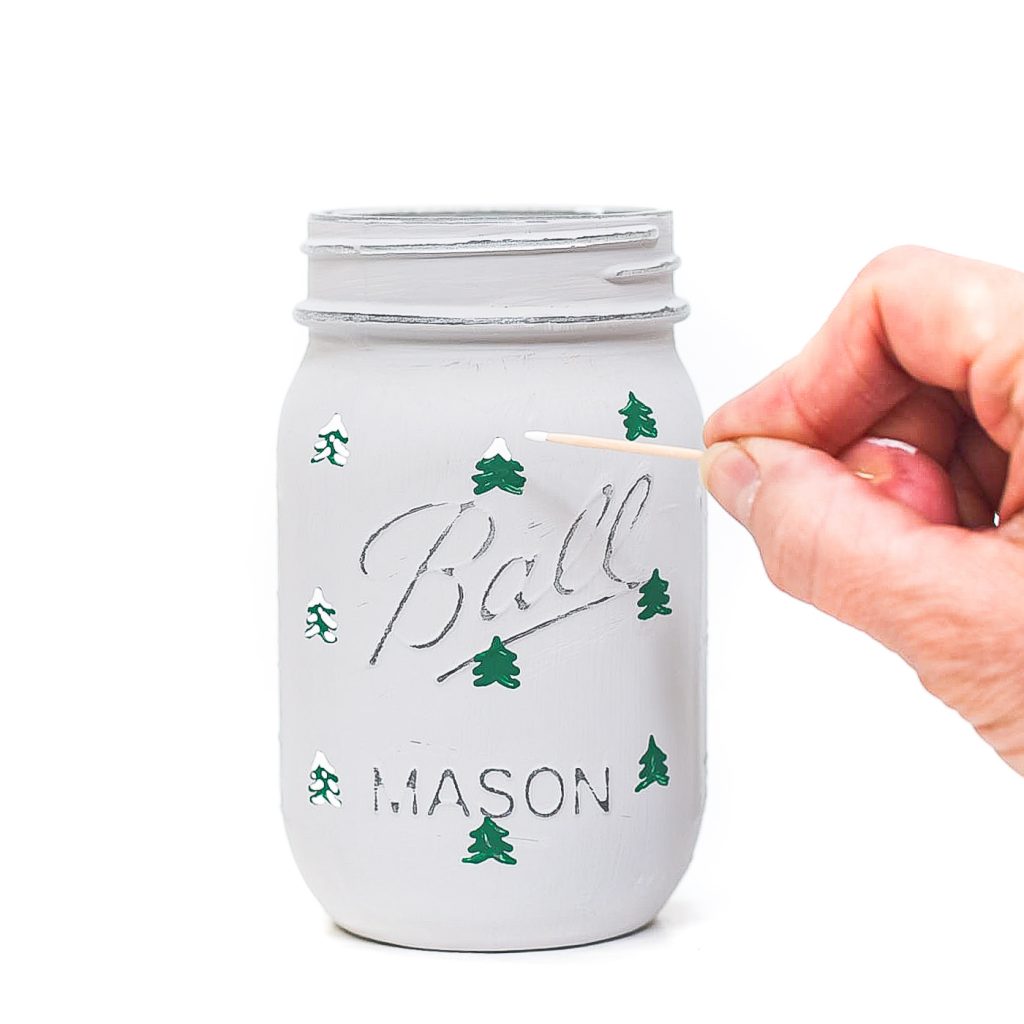 Use toothpick and white paint to add snow to the top …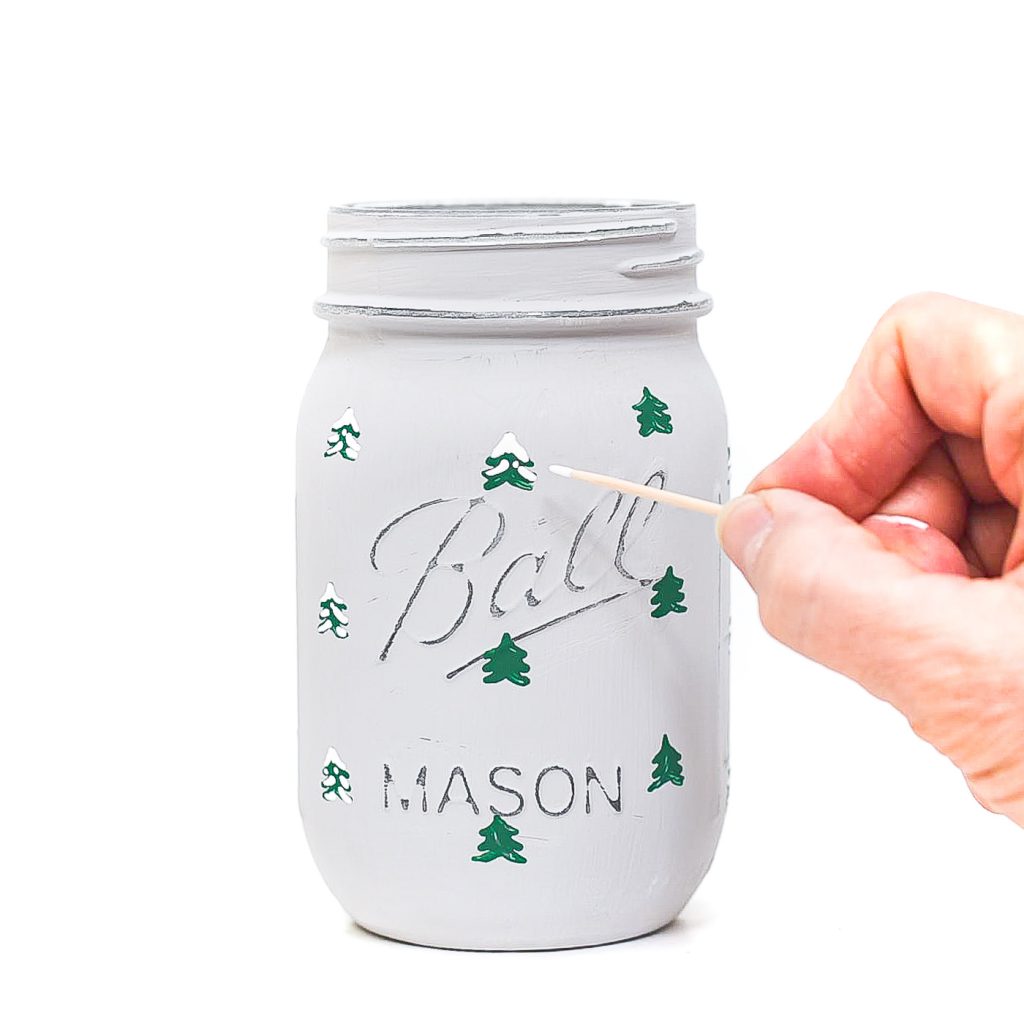 … and the branches.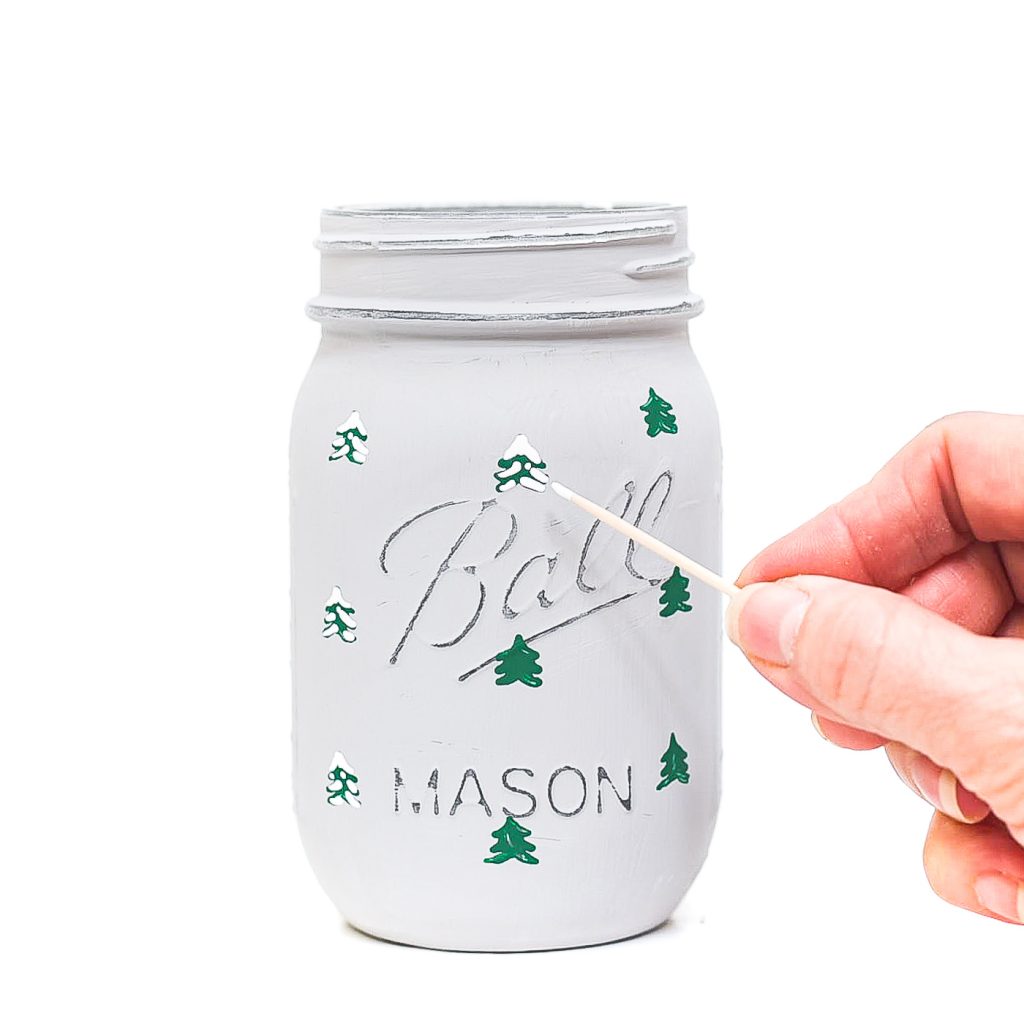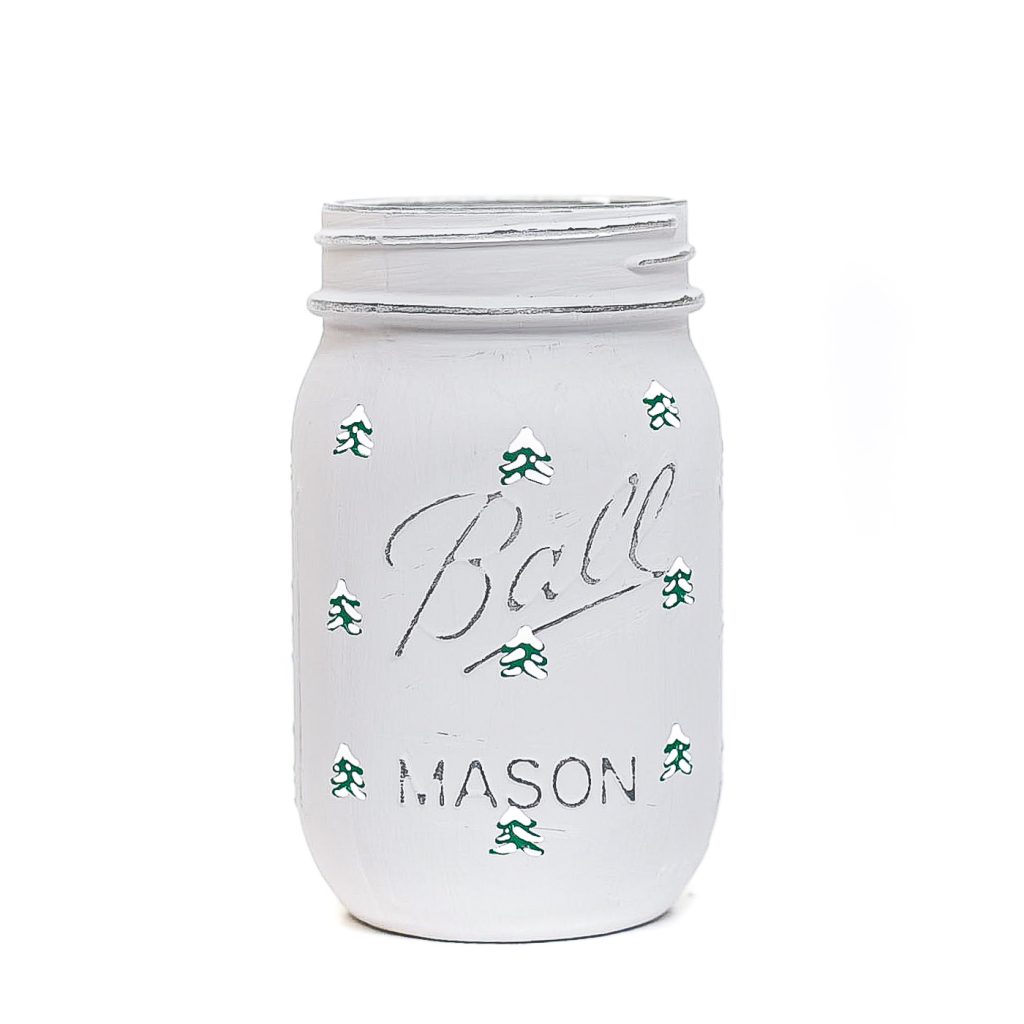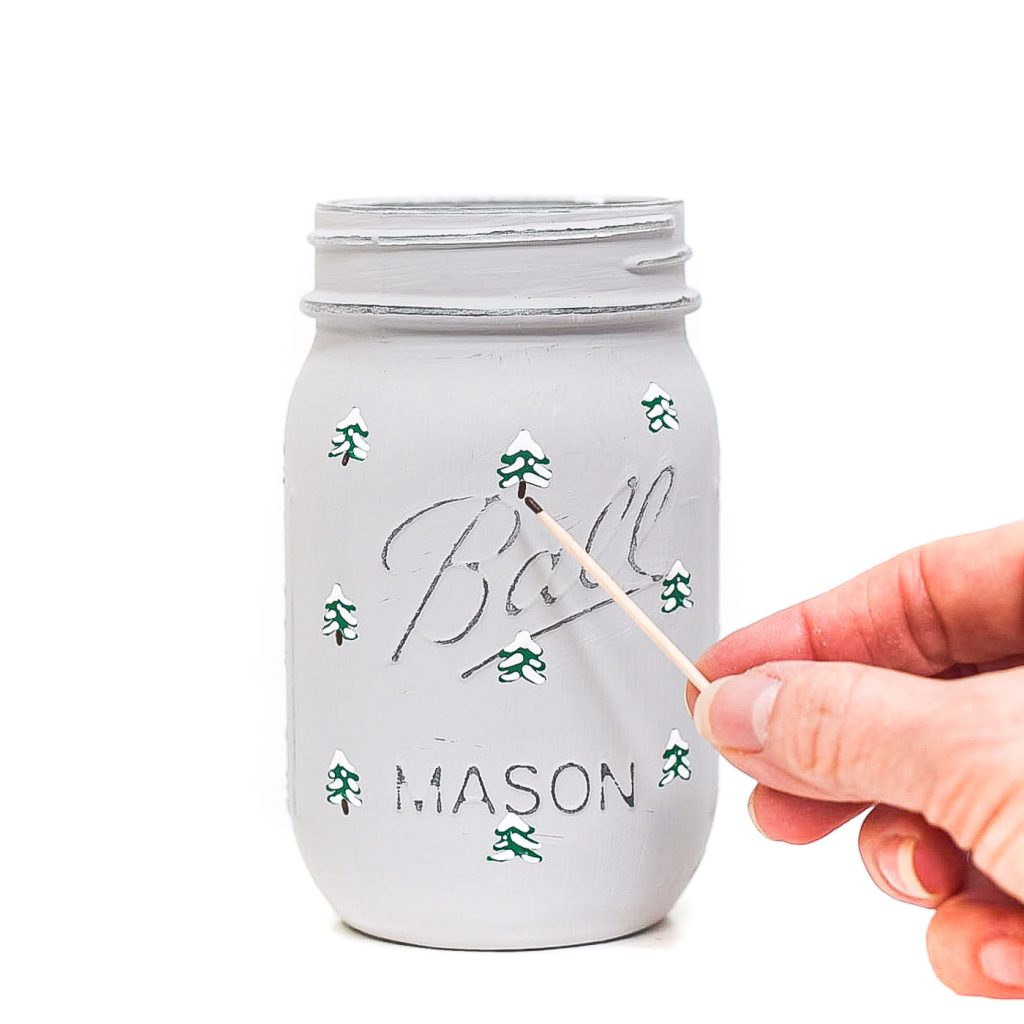 Add brown tree trunk using toothpick.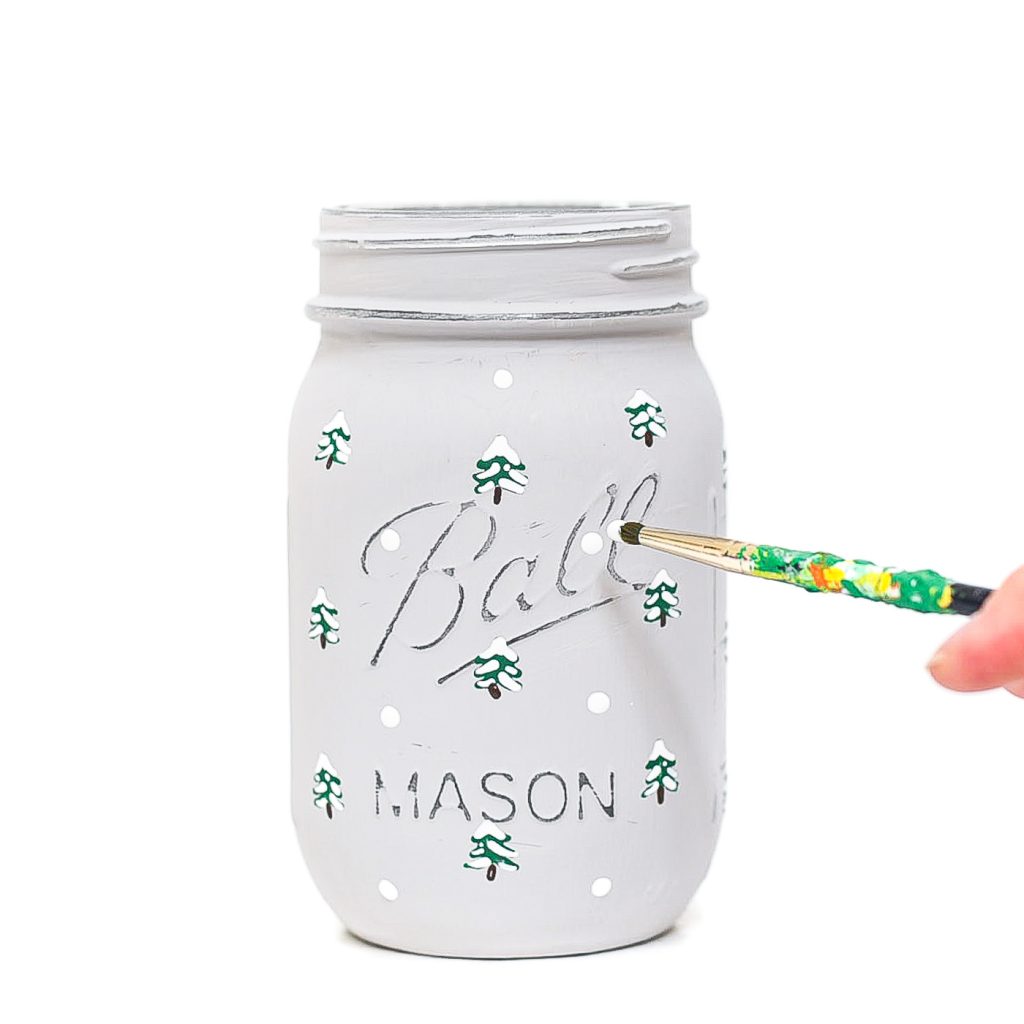 Sprinkle in some dots of snow.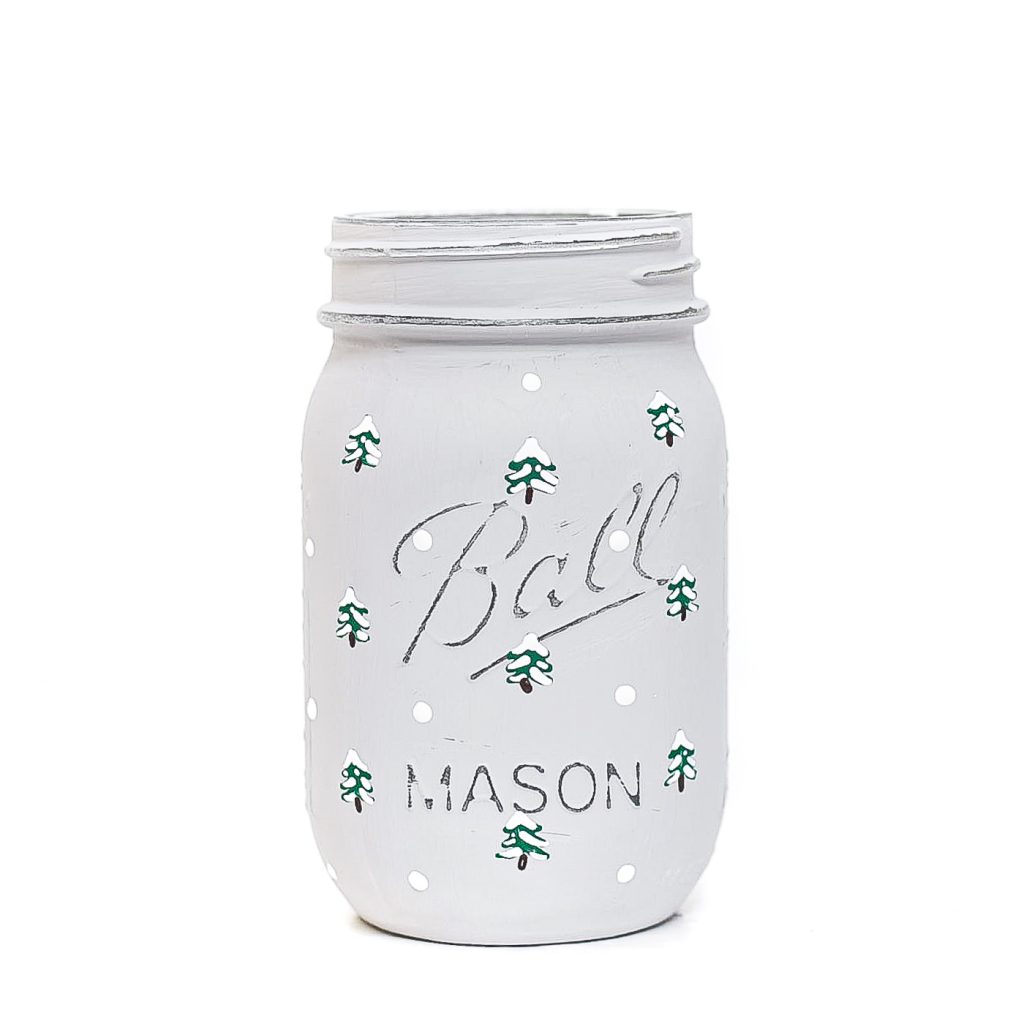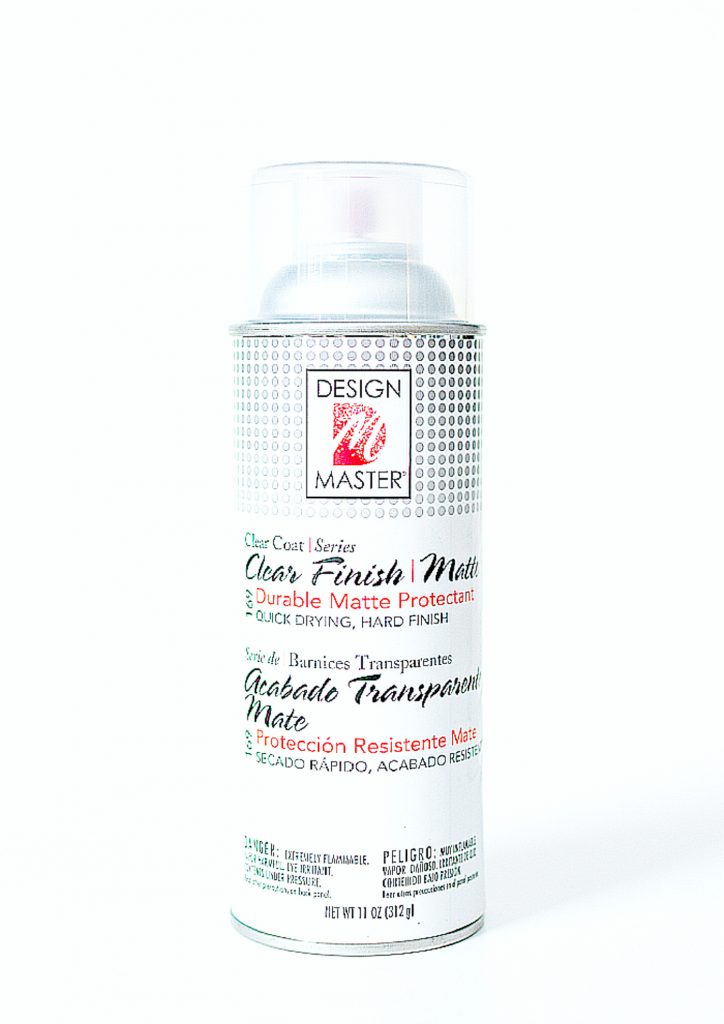 Finish with spray of matte sealant. This is my favorite brand (link here) which never yellows the whites.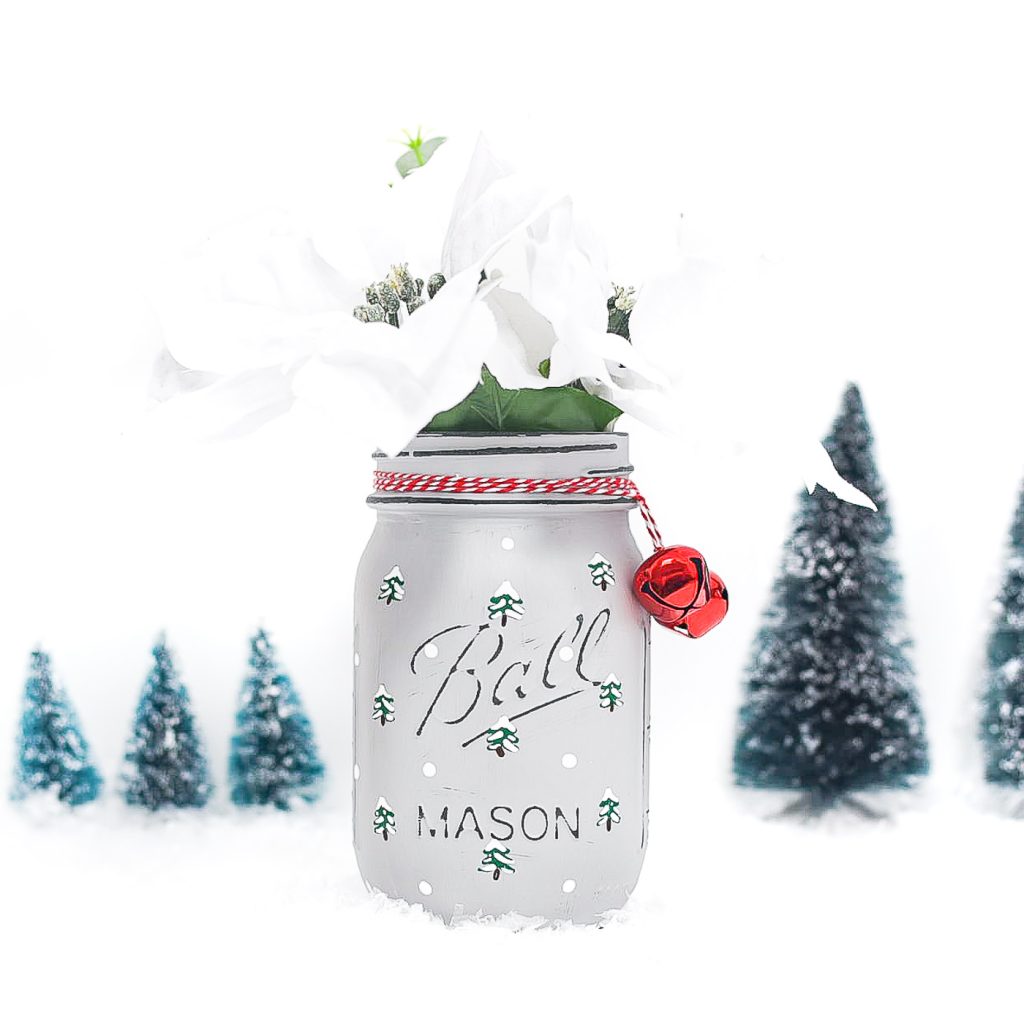 P.S. I guess technically this mason jar isn't just Christmas. It's more of a winter craft … if that makes it any better that I'm sharing it two months before official winter kicks in! 🙂
Pin It!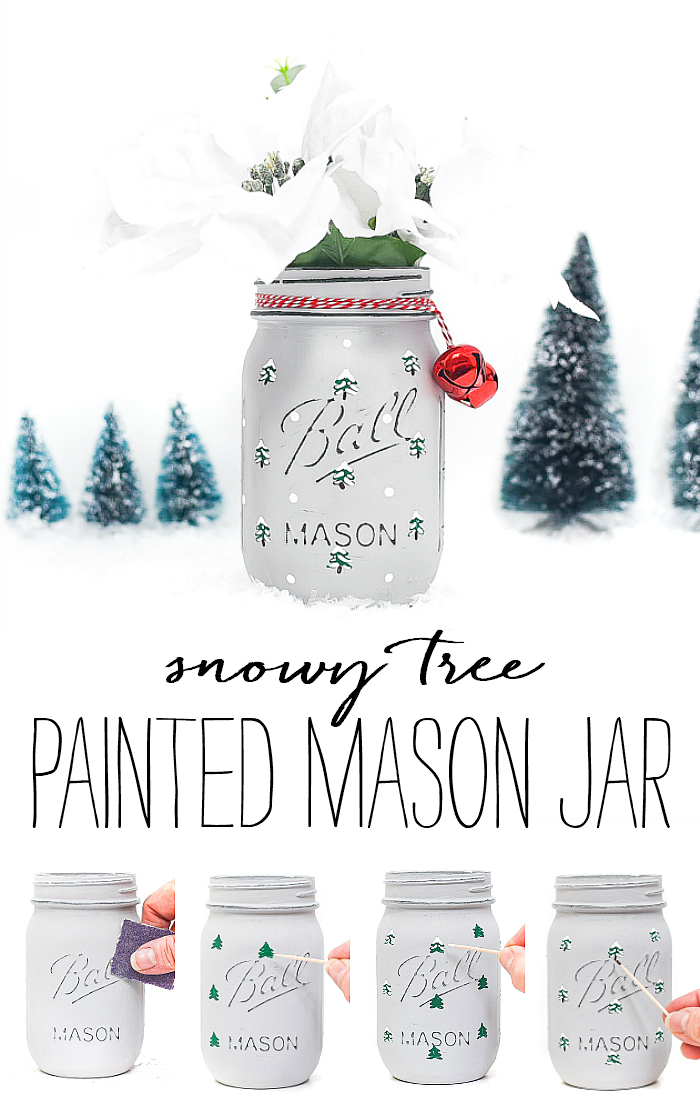 You Might Also Like: