Dear Mayor Emmanuel,
Now that the Chicago Teacher's Union strike has been settled, may I turn your attention to a new pressing issue?
A pressing issue that affects all Chicago residents …
A pressing issue that has revenue producing possibilities for our budget-challenged city …
A pressing issue that is near and dear to my heart … and my home.
You see, I've recently discovered the many joys of spray paint.  The ease of use.  The no brush marks.  The durable finish.  The super simple clean-up.  I'm sold.
And therein lies the pressing issue that needs to be fixed.  Pronto.  That whole you can't buy spray paint within the city of Chicago limits …
I mean, seriously.  Look at me.  I'm a 49-year-old woman.  I certainly won't be tagging any garages.  And I'm certainly not some mule who'll buy spray paint for those garage-tagging gang bangers …
But as it stands, to indulge in my newest spray paint passion I have to travel to the suburbs.  And I'm suburb-challenged.  I get lost.  I waste gas.  I get frustrated and give up …
Lucky for me Krylon came to the rescue for my latest spray painted pumpkins project.  I didn't have to risk getting lost in the suburbs because the nice folks at Krylon sent a box filled with spray paint right to my front door …
So that I could create a fall-themed project …
A project that features some dryer vent pumpkins. Made with two sizes of dryer vents.  The 3" and the 4" diameter vents that were cut with scissors and wire cutters …

… and formed into a circle and secured with hot glue.
And then the fun began.  In the form of Krylon Rust Protector in gloss black and flat white …
The Rust Protector was a must …
… because those dryer vent pumpkins I made out of dryer vent aluminum and wire  …
Well, they're going to be part of a much larger outdoor-spray-painted fall-themed-display ….
… an outdoor-spray-painted fall-themed-display that I'll be unveiling at a special Fall in Love … with Spray Paint link party on Friday, October 12 …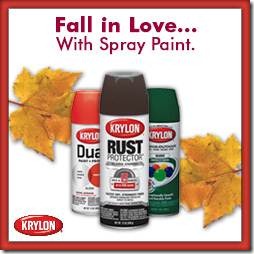 It's a link party I'm co-hosting with three fabulous bloggers:  Kari from Thistlewood Farm, Laura from Top This Top That, and Laura from Finding Home …
… and a link party sponsored by the fabulous folks at Krylon.
Oh, and it's a contest too.  A contest voted on by you, my blog readers.  Four winners from the link ups will be chosen by you …
… and I'm thinking there might just be something in the form of free spray paint in the prize package from Krylon …
… just saying …

So go forth.  Create a fall-themed spray paint project.  And come back at 6 AM EST on Friday, October 12 and link up.  Or you can link up on the 13th or 14th or 15th or 16th too … the party rages on until midnight on the 16th.
Oh, and Mayor Emmanuel?  Feel free to create your very own fall-themed spray paint masterpiece and link it up here too.  Only thing, you'll need to travel to the suburbs to get your spray paint.  Hope you don't get lost …

P.S. If you looking for some spray paint inspiration click here … and if you want to save and share that inspiration, click here …  and if you're looking for spray paint Pinspiration then click here …
P.P.S.  While this post is sponsored Krylon … any opinions I expressed about Krylon and Krylon's Rust Protector spray paint (which, by the way, worked fabulously great in eight) are my very own …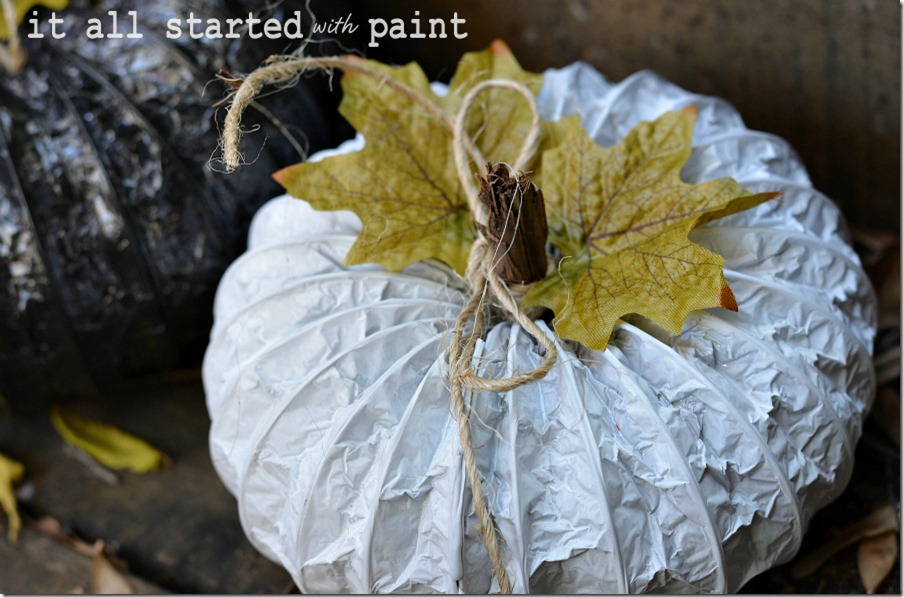 You Might Also Like: