Two-Sided Table Runner DIY – Pink Buffalo Check and Gray & White Striped Fabric.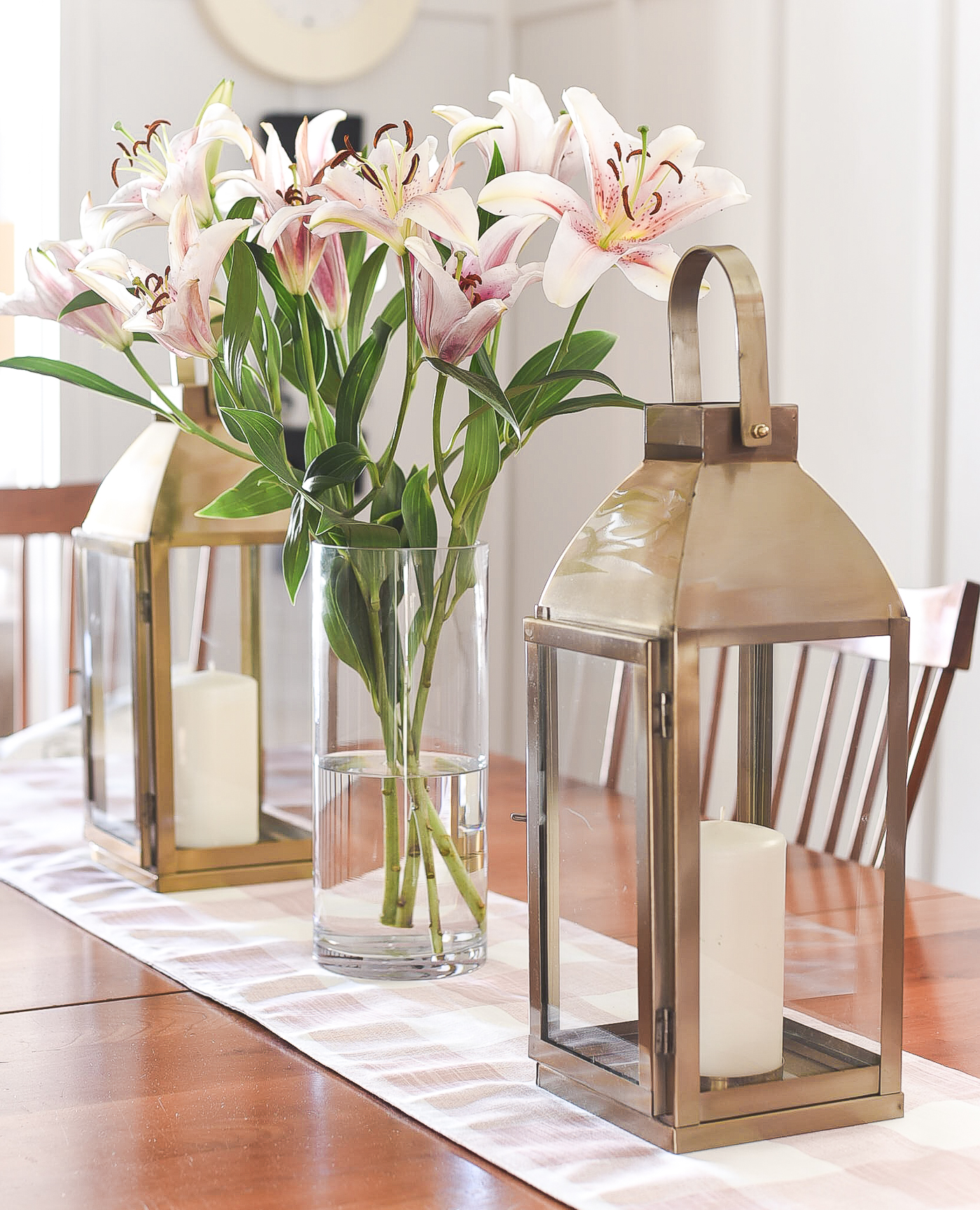 Shopping online for crafts and fabric during a pandemic is … um … well … interesting, to say the least.
You're at the mercy of your computer screen.
And I find myself … asking myself … is the color I'm seeing on the monitor the actual color?
How fine-tipped are those fine-tipped paint brushes?
And why-oh-why is a small tube of acrylic paint retailing for $8 or $10 or even more on Amazon when I know for a fact it retails for a dollar and change at Michaels?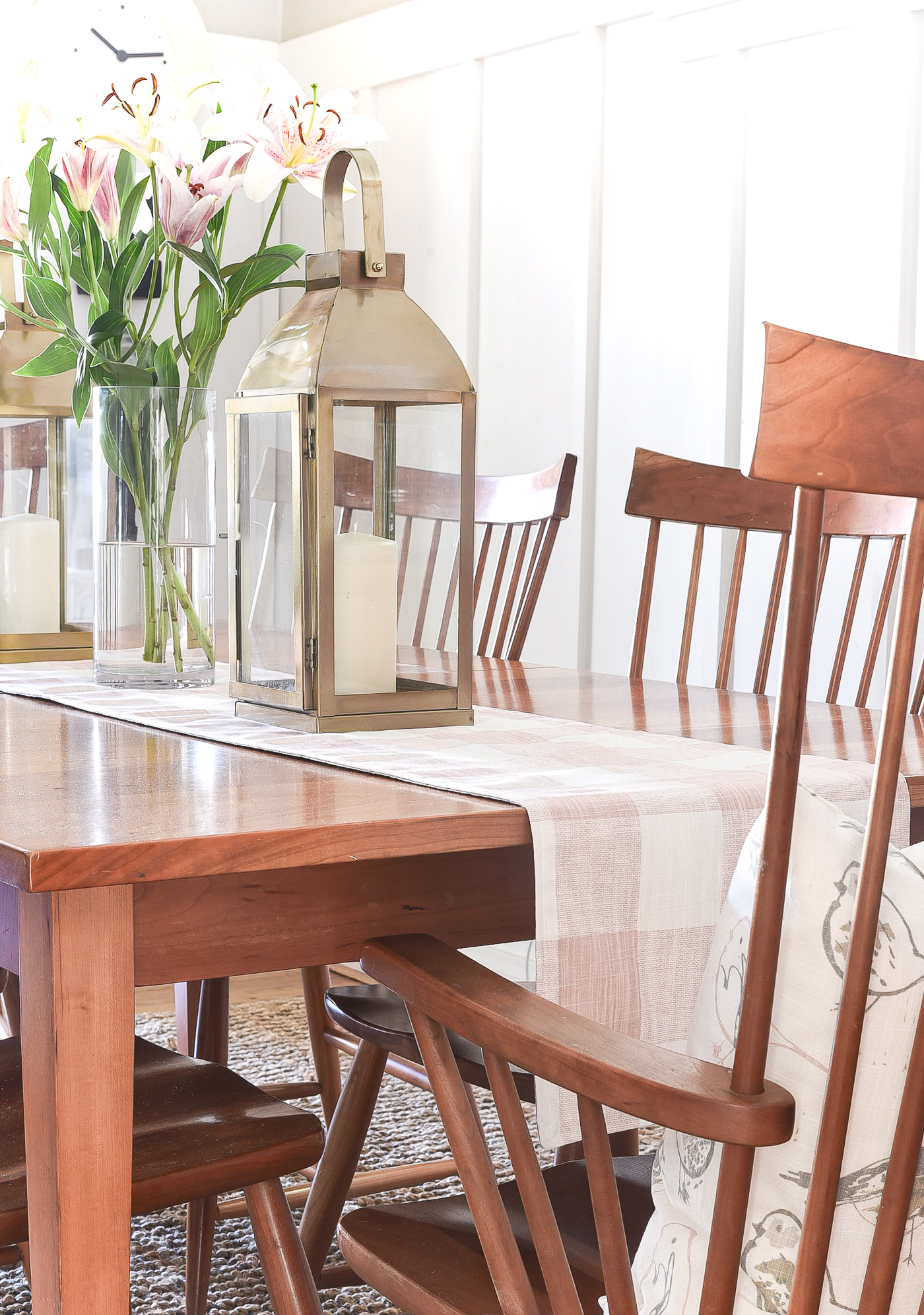 And then there's the whole fabric texture thing. Is it cheap and flimsy? Is it too bulky and difficult to work with?
And how big are those buffalo checks going to look? Because simply looking at little ruler on the fabric listing is hard (for me, that is) to visual in person.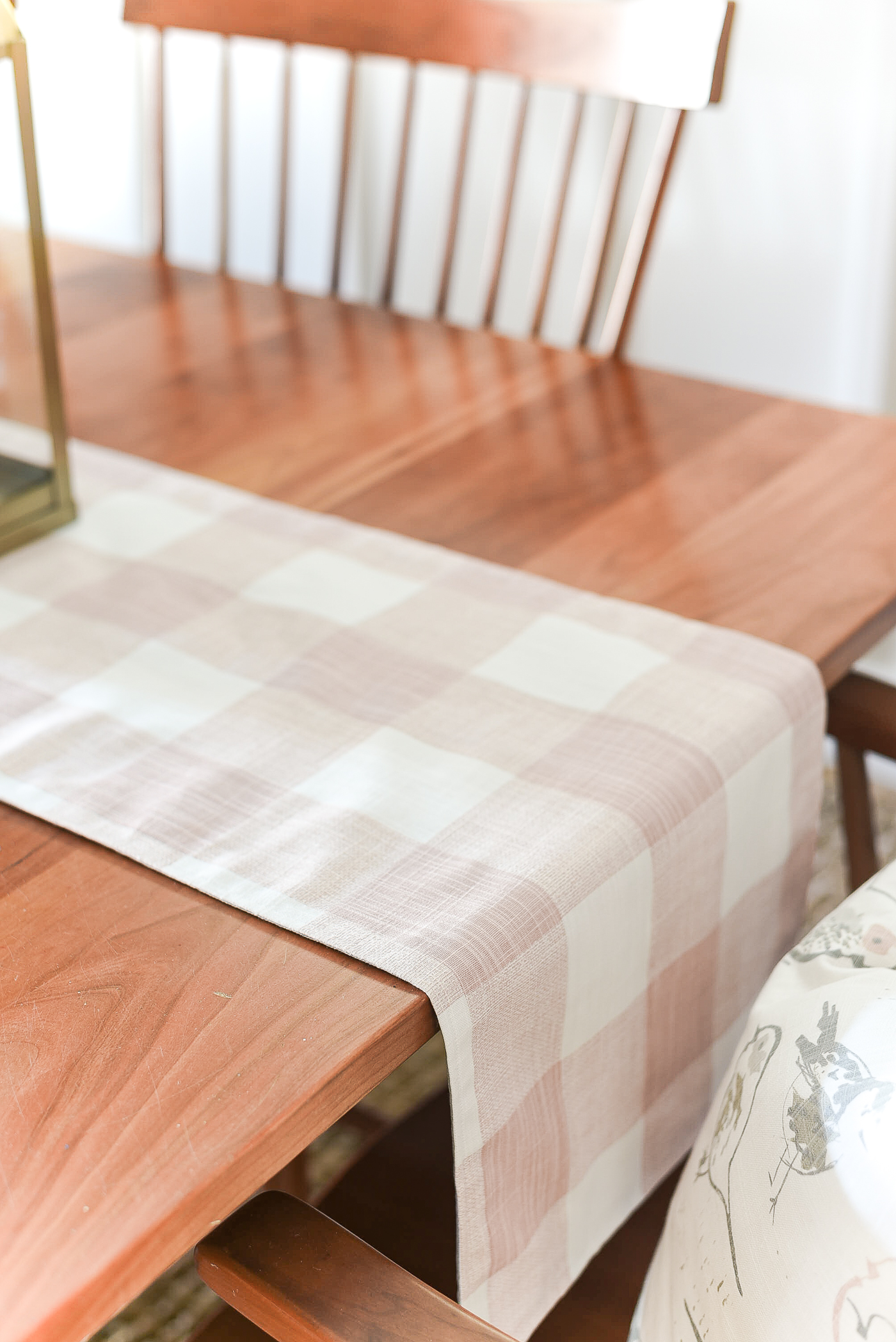 And when that Amazon or Michaels or Etsy package is left on my front porch … and when I hurriedly open them up like a kid on Christmas morning … there have been some hits.
And misses.
Some highs. Some lows.
This pink buffalo check fabric (I purchased it at this Etsy listing) was a 100% hit. Even though the checks were larger than I thought. Which turned turned out to be a good thing.
(I also had a hit with some very inexpensive pillow covers I order off of Amazon for my summer home tour; but you'll have to wait a few weeks for that reveal).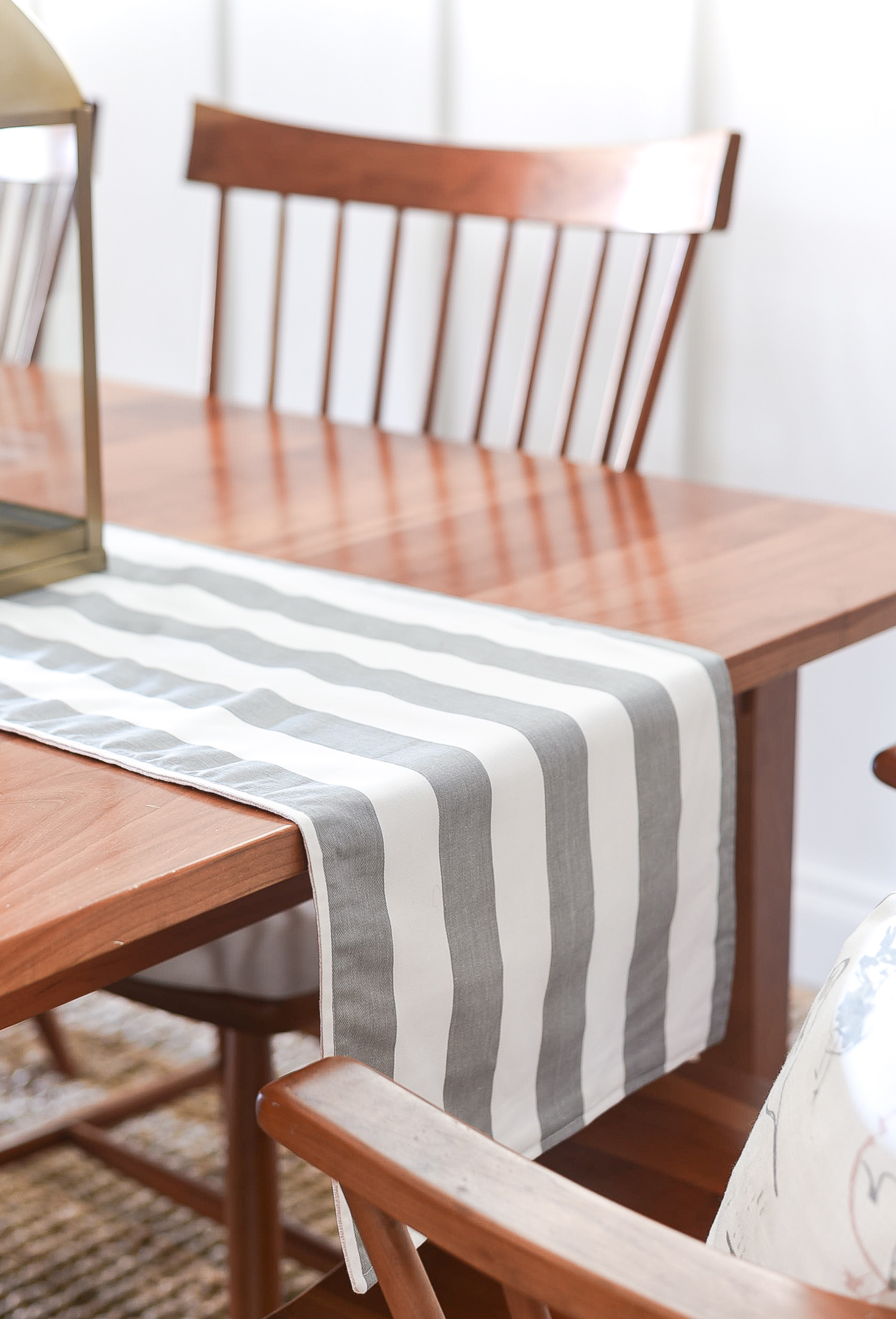 The gray and white striped fabric was purchased many years ago. And (at the time) was a miss. I was looking for much wider stripes …
again, my computer screen belied the width of those stripes. And I could not visualize how wide (or not) they would be in person.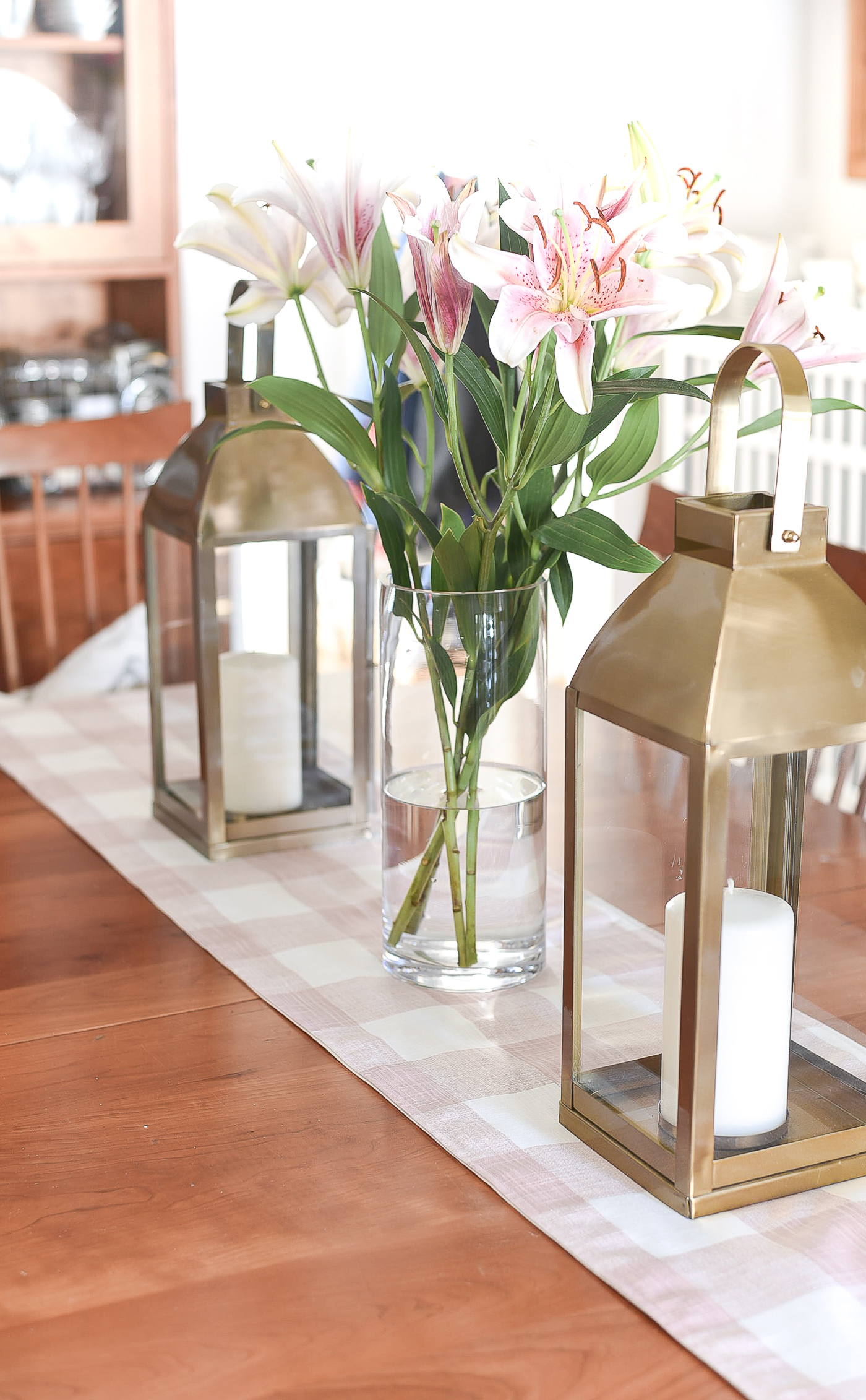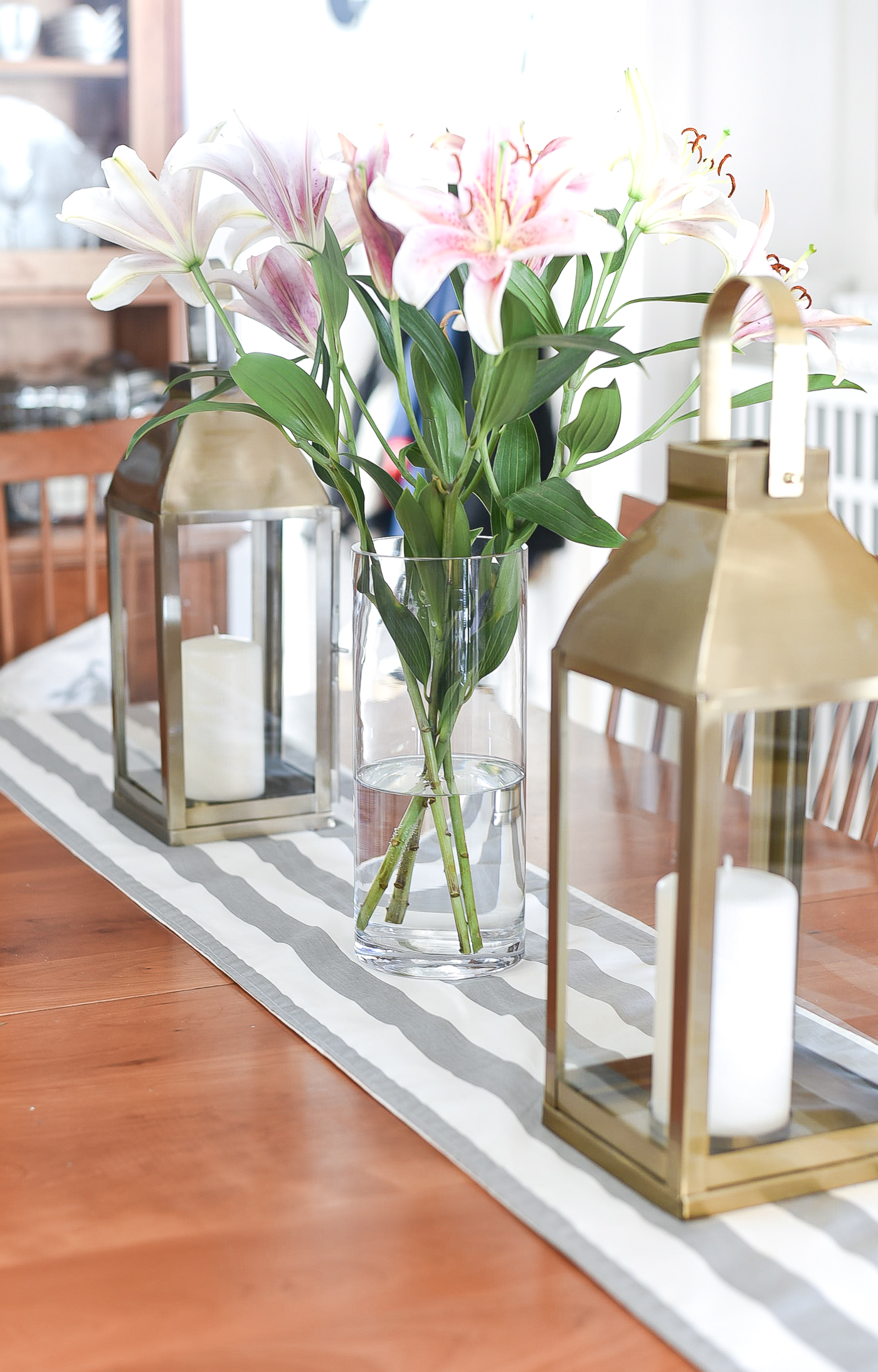 But when I decided to make a blush pink buffalo check table runner for the dining room, the idea of a two-sided one using that unused gray and white striped fabric from years past seemed like a good … and useful … idea.
Nothing like turning a miss into a hit!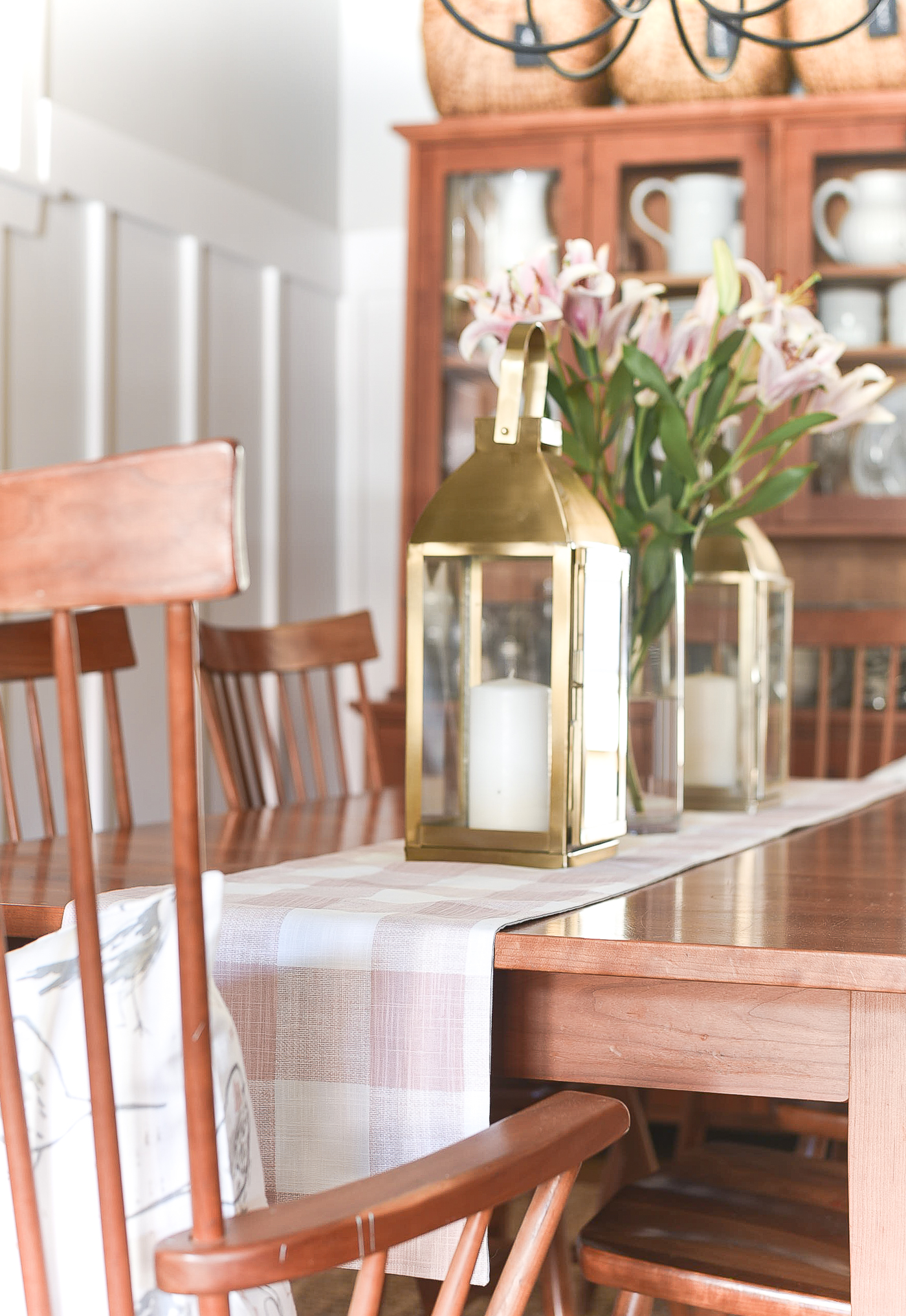 Two-Sided Table Runner DIY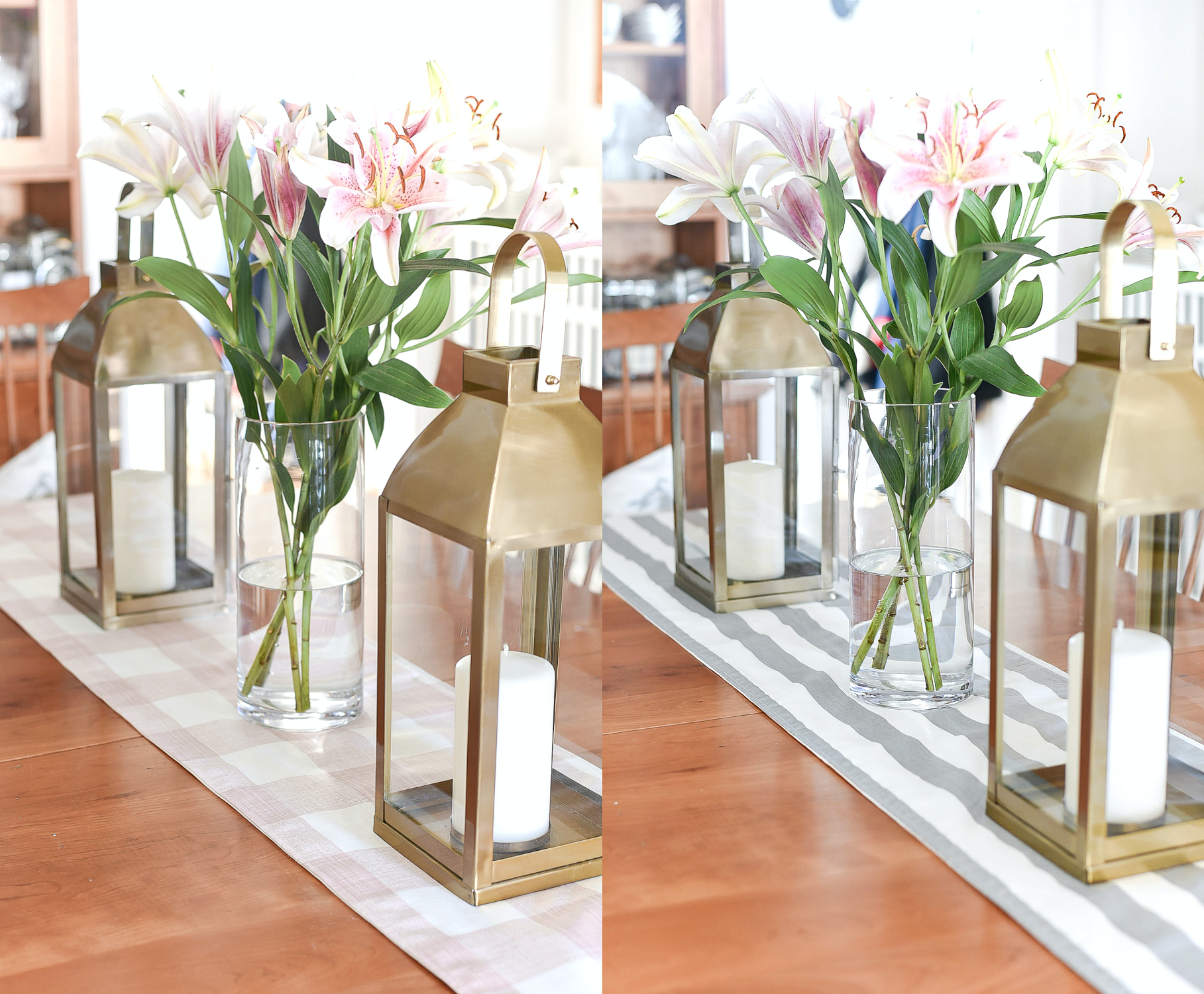 Start by determining the length you want your runner to be and cut two equal size lengths from your two fabrics.
Tip: I'm actually a fan of cutting a small insert and then ripping the fabric. It gives you a nice clean line.
I opted for a runner that runs off the edges of the table.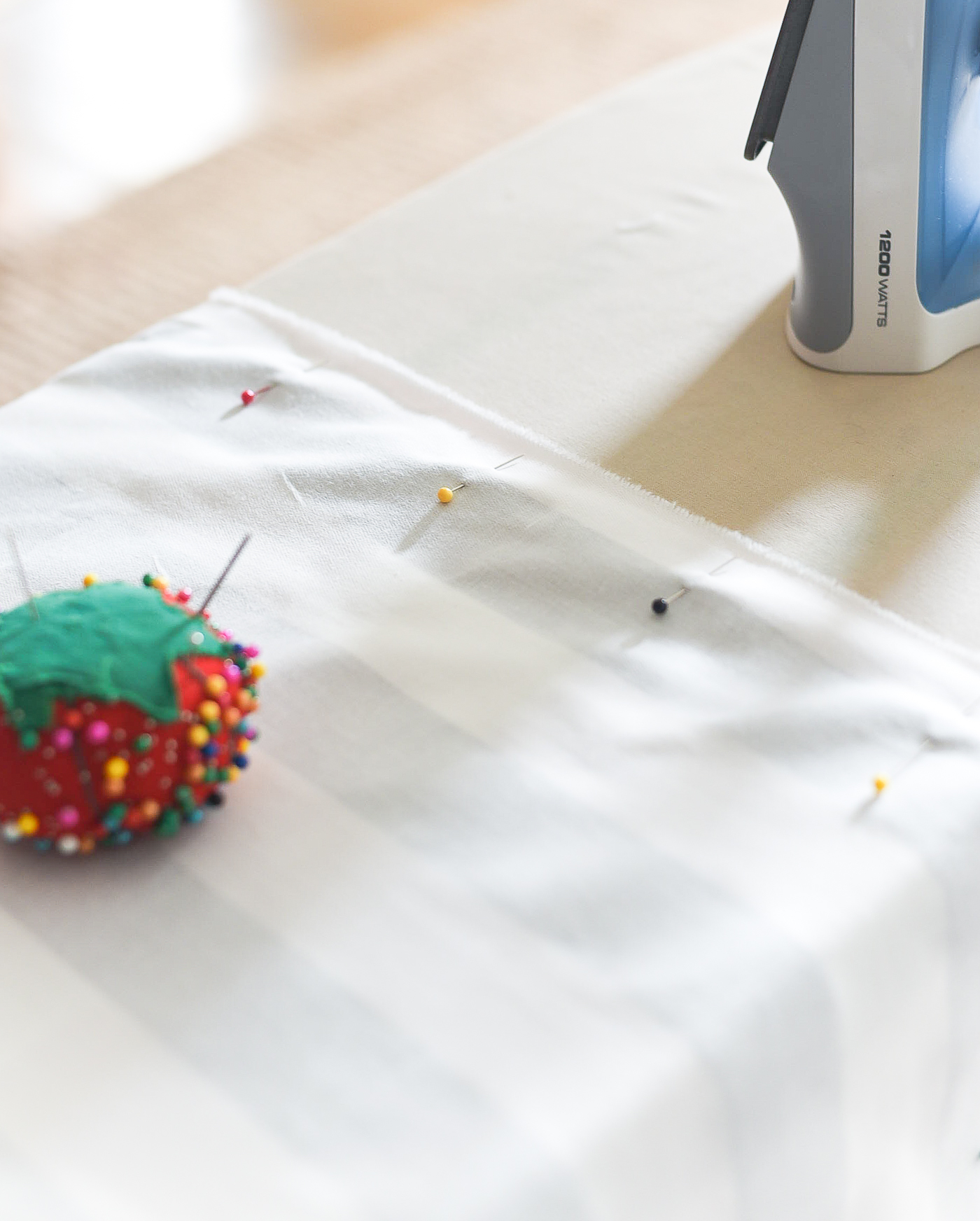 I first gave my lengths of fabric a good pressing. And then I carefully pinned the right sides together, keeping the fabric taught and lined up.
Sew the two fabrics together using the standard 5/8″ seam allowance. Leave about 6″ open so you can turn the fabric right side out.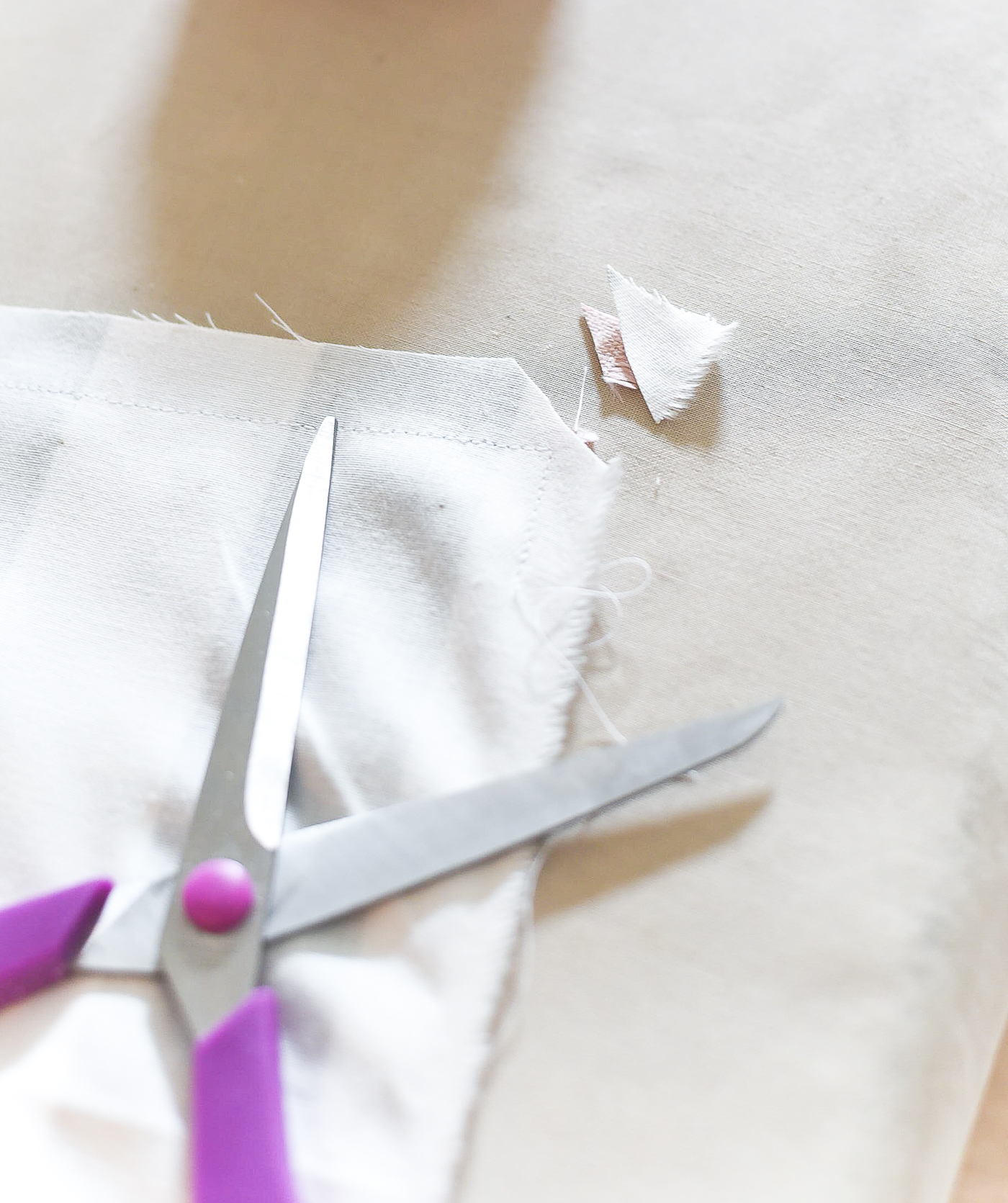 Trim the corners.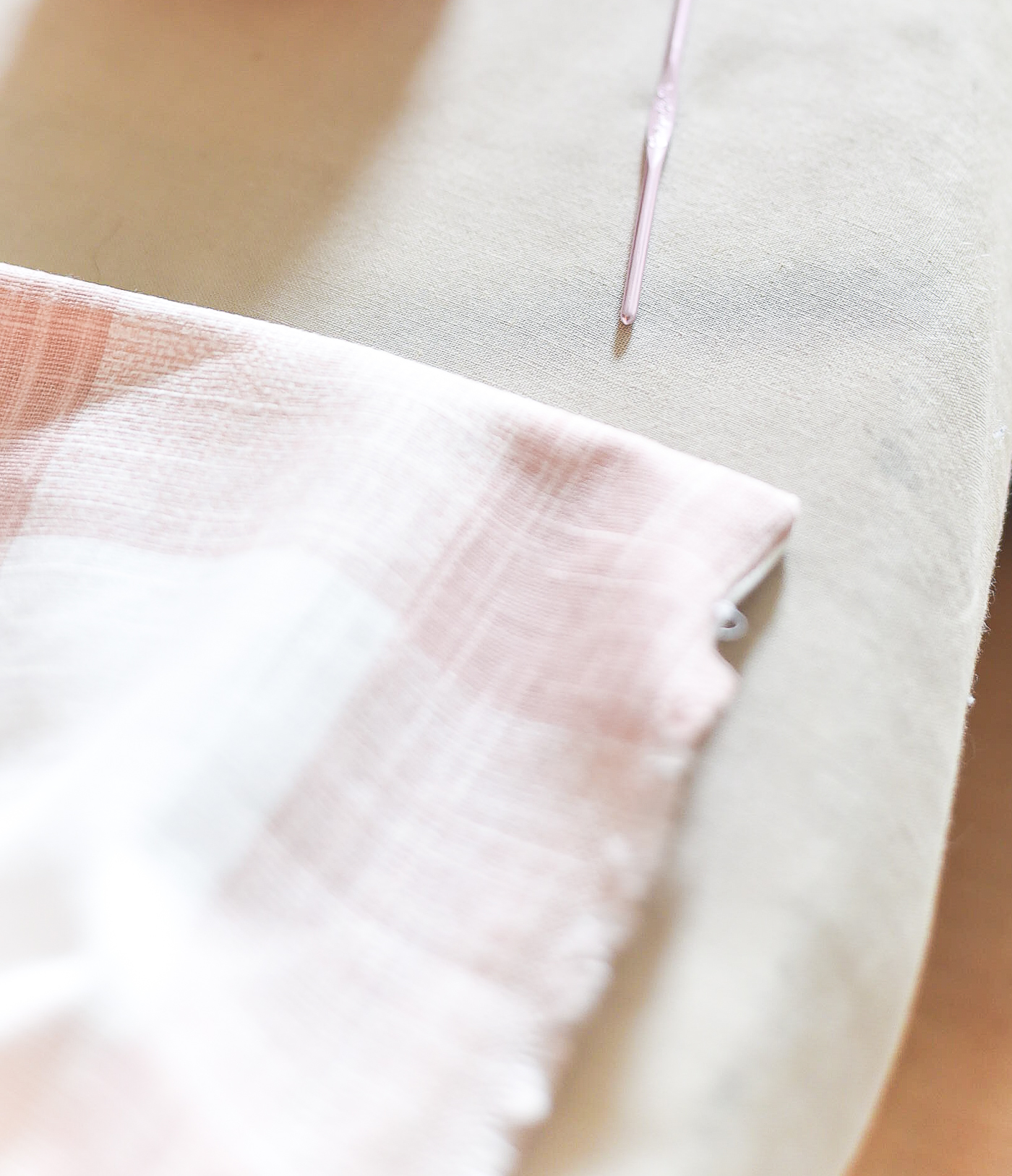 Turn fabric right side out. I used a crochet hook to gently push out the corners.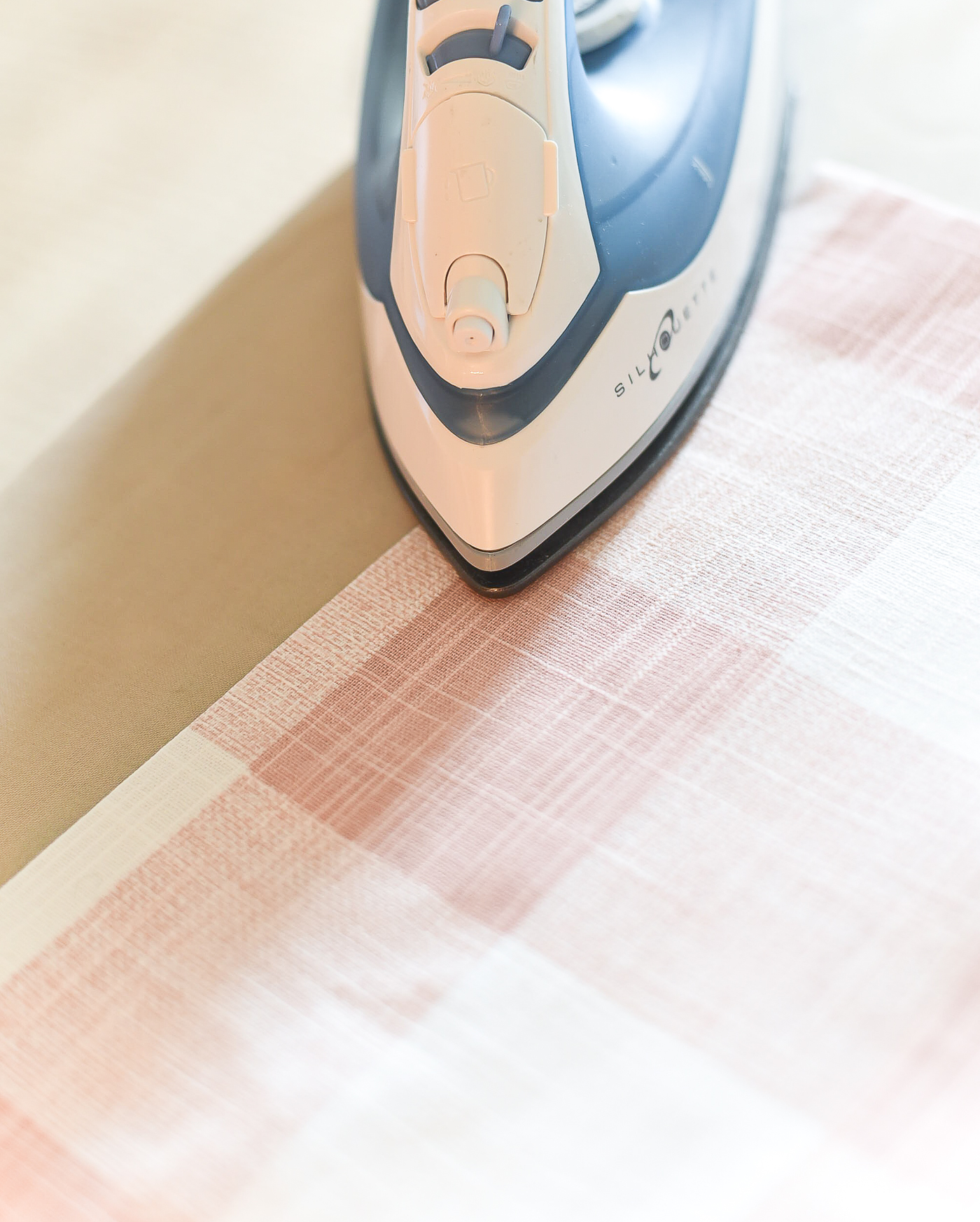 Give your runner a good pressing. Again, making sure to line up edges.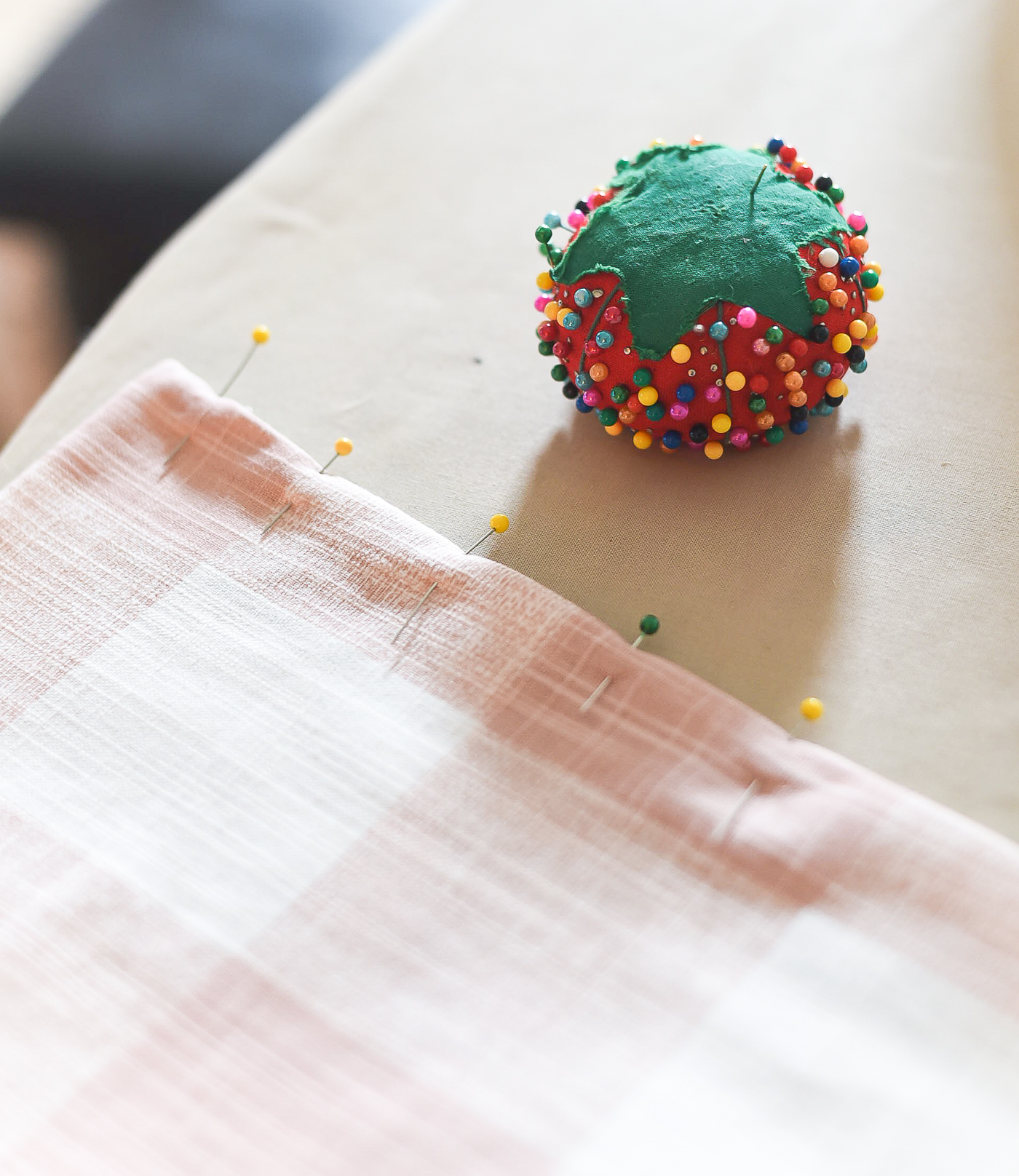 Pin together your opening, tucking fabric under equal to the seam allowance and pressing.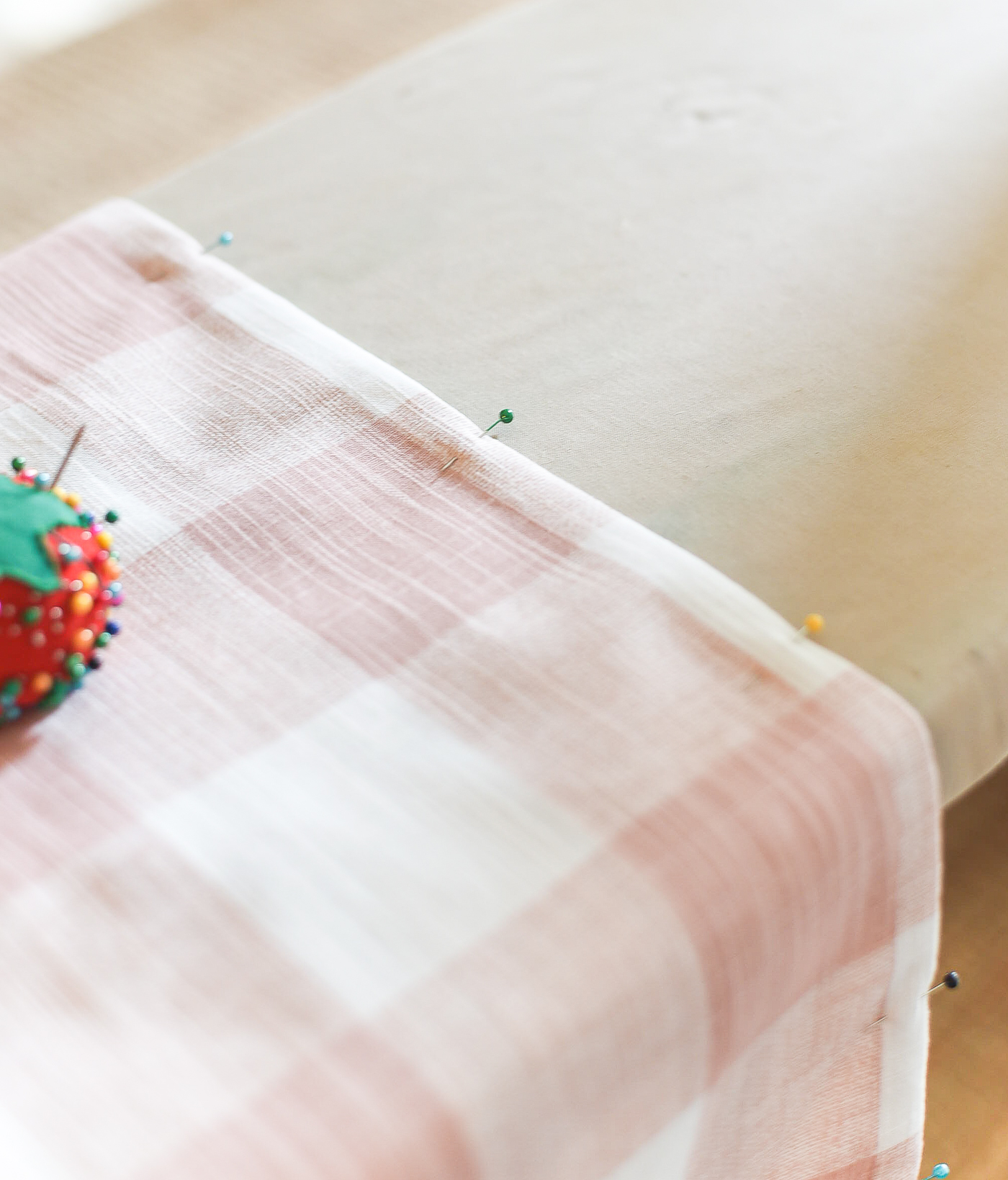 I also added pins all along the runner to keep the two sides in place and prevent any slipping.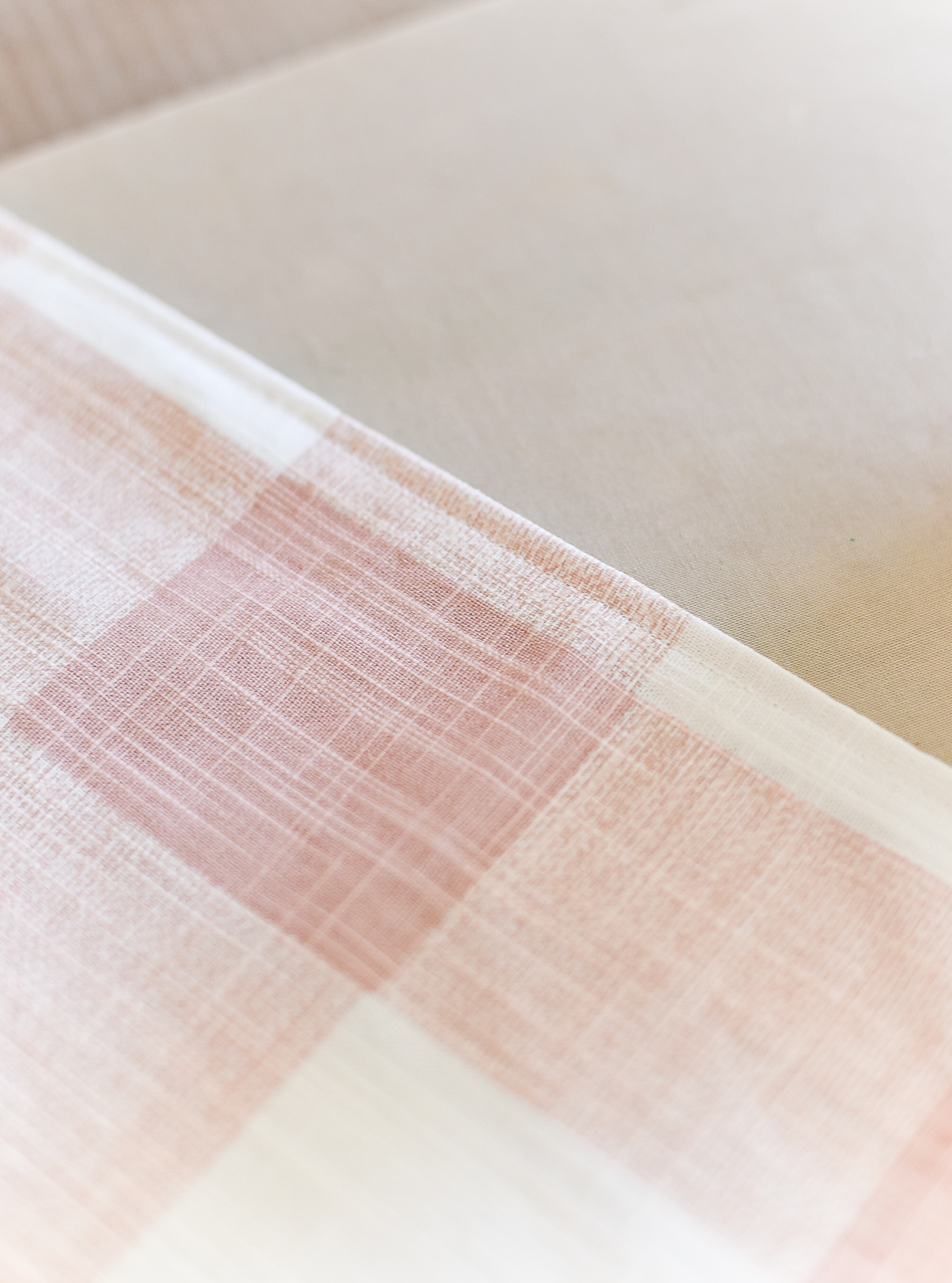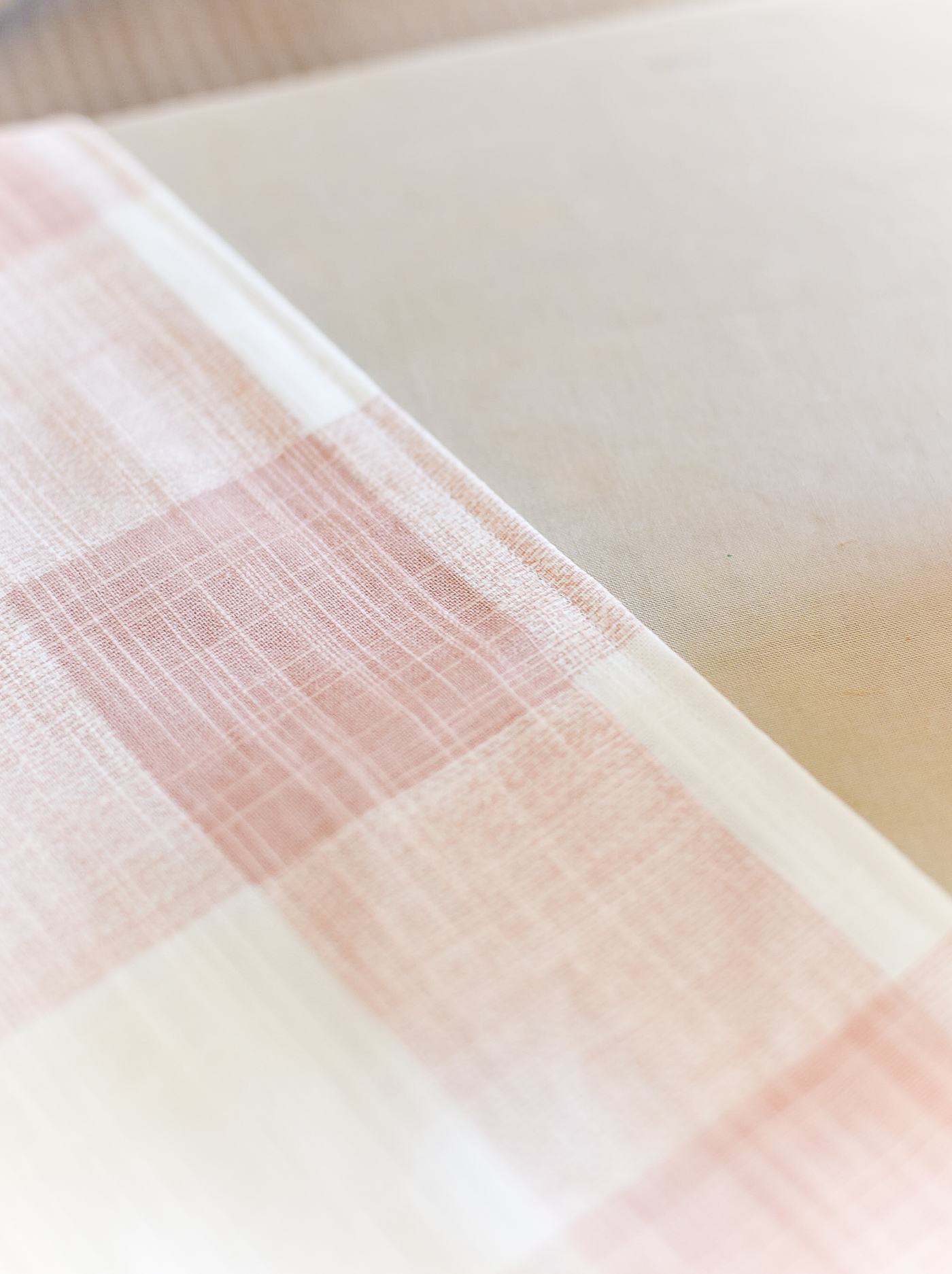 Top stitch along the edge of the fabric for the full length of the runner. I just used the footer's edge as my guide.
Give it one final press before adding to your table …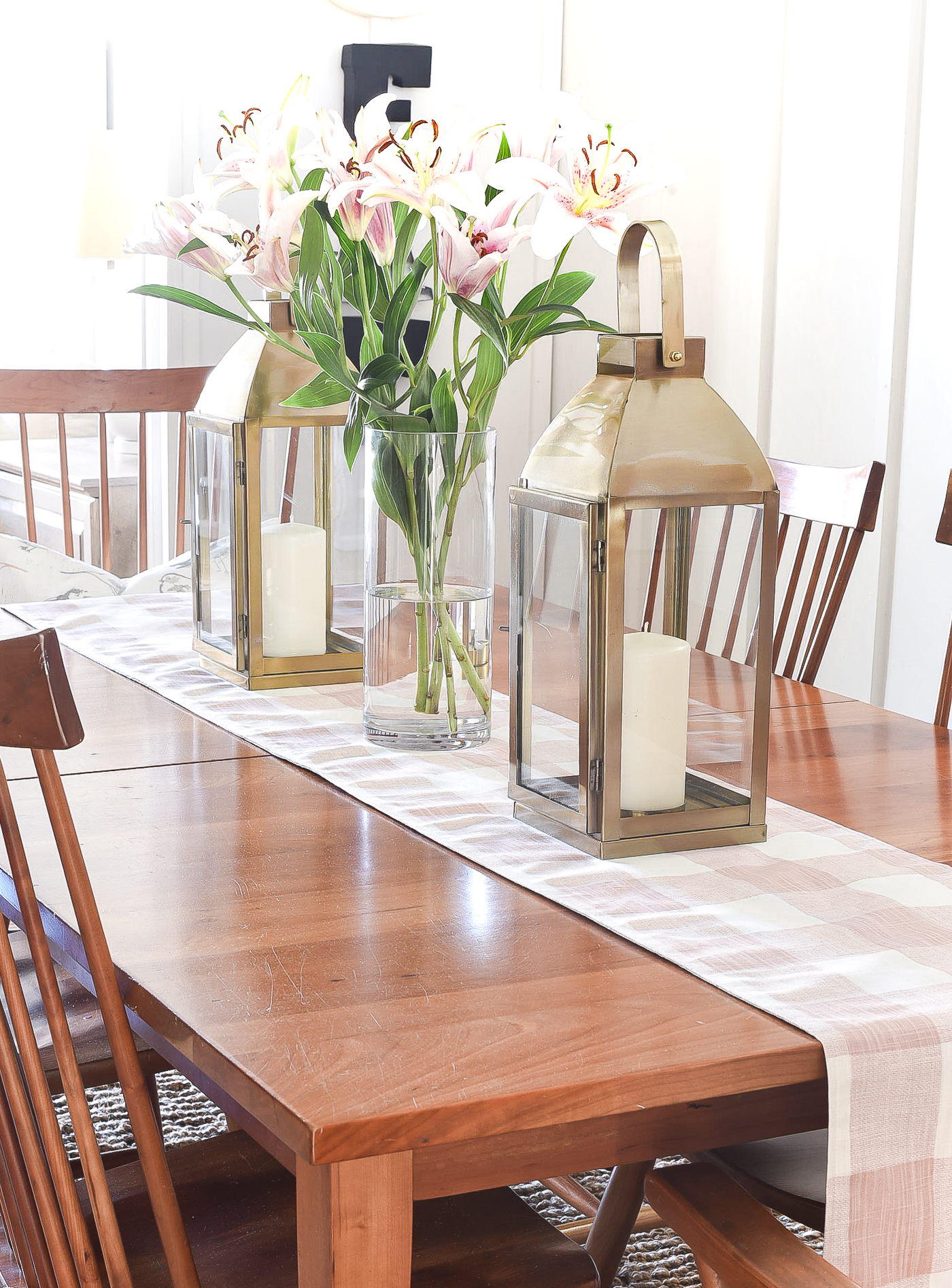 P.S. Those fine-tipped paint brushes just arrived from Michaels. Chalk up a miss. They aren't as fine-tipped as I had hope! Ah well …
Pin It!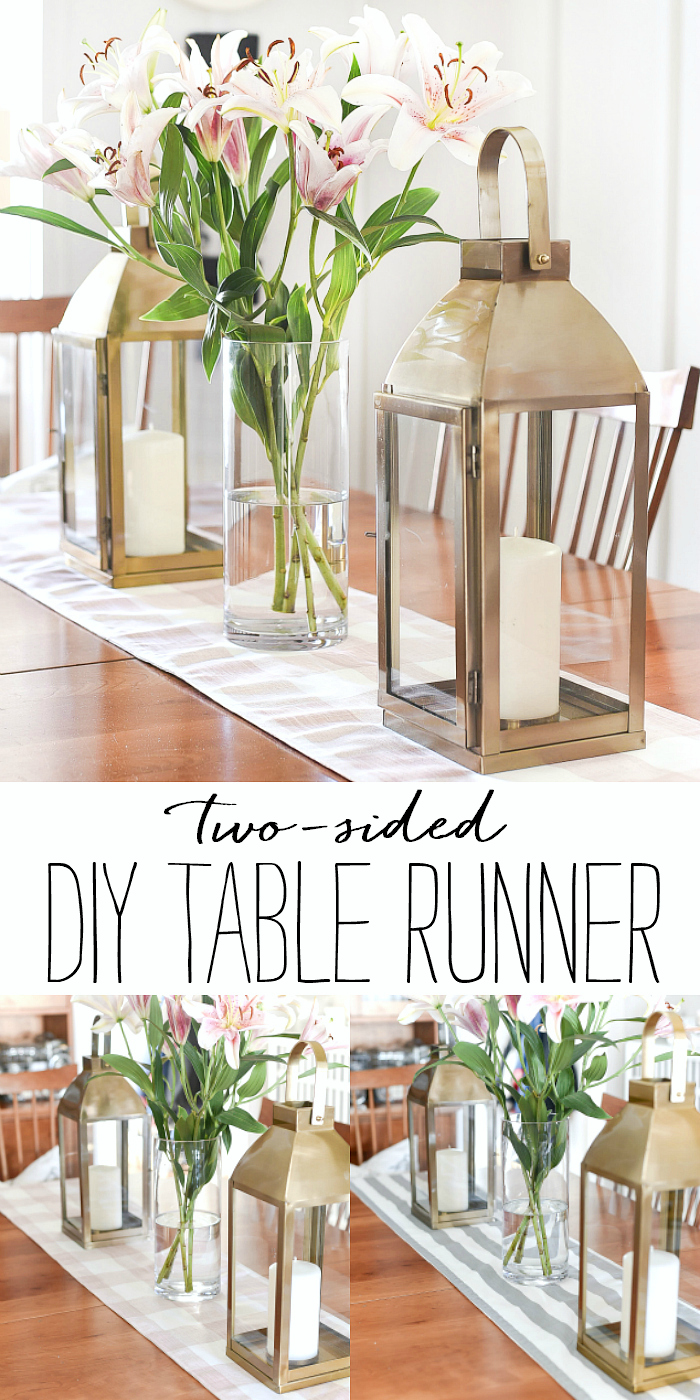 You Might Also Like: