My less-than-stellar track record with plants has been well documented here. On the blog. Here …
I've even resorted to making paper flowers.
But now that area nurseries are stocked with annuals … and those mini nurseries have popped up in the Menards and Jewel parking lots … I'm getting a bit anxious. And not just because I haven't tended to the garden yet …
… and that makes it sound like I know what I'm doing. "Tended to the garden." Like I putter around with trimming shears and rubber boots and a big giant hat to protect my ivory skin from the sun's harsh rays. Daintily cutting blooms to display in the foyer (yeah, I don't have a foyer in which to display my prize-winning blooms) …
No. My gardening routine includes me in paint-splattered capris and flip flops with a hap-hazard pony tail with dirty fingernails bent over with a spade and that fork looking thing trying to dig up indestructible dandelions roots …
the only thing I seem to be able to successfully grow in my garden.
So before I make the full commitment and pick up those flats of impatiens and geraniums and spikey-looking plant things (see what a horticultural expert I am?), I thought I'd start small …
as in really small …
and I mean really, really, really small.
With some wine corks. And those purportedly hard-to-kill alien-looking succulents …
How To Make Wine Cork Magnet Planters
Materials*
Wine Corks (if you don't drink wine, you can buy wine corks here …)
Succulent Plants (I found mine at Home Depot, but you can also buy them online by clicking here …)
Potting Soil
Steak Knife
*some affiliate links included.
Step 1. The fun part: drink some wine and save the corks.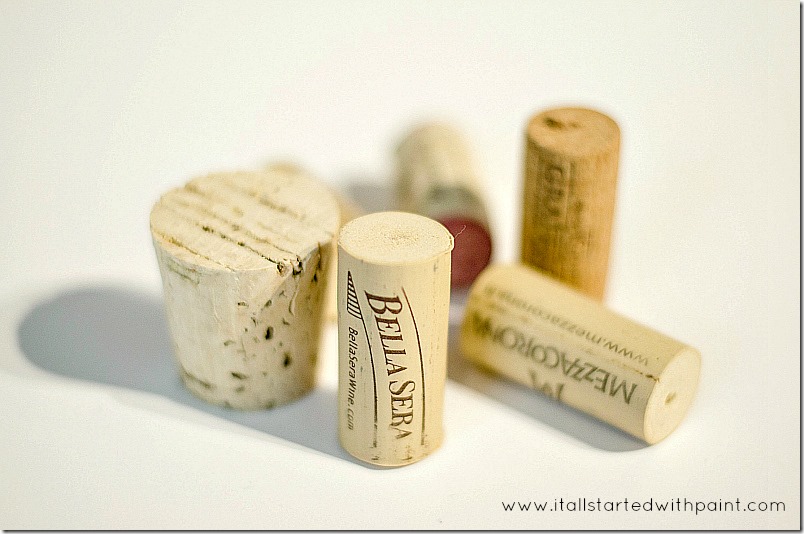 Step 2. Gather your supplies. You'll need wine corks, a glue gun, magnets, a steak knife, and plants. I used hardy – and hard to kill — succulents since I've got a bit of a plant-killing reputation.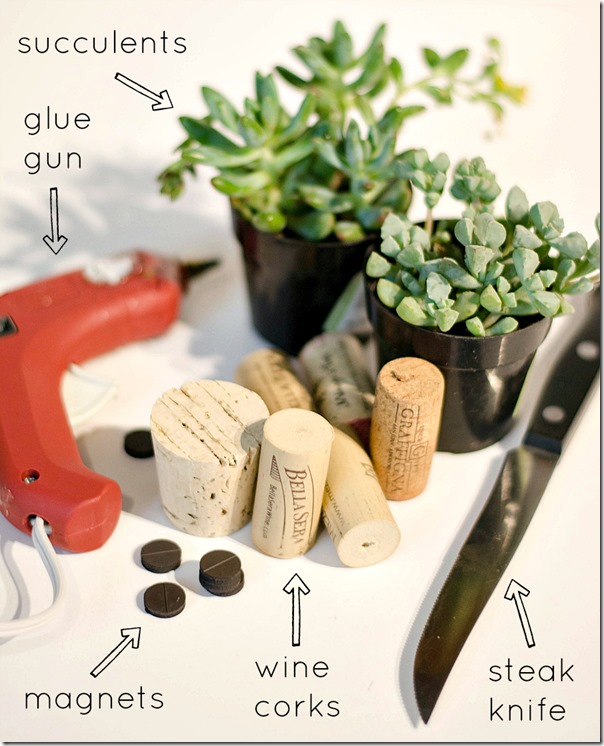 Step 3. Using a steak knife, core out centers of the corks. Start by putting tip in center of cork and turning knife in a circular motion. Just make sure you don't go all the way through; stop about ¾ of the way down.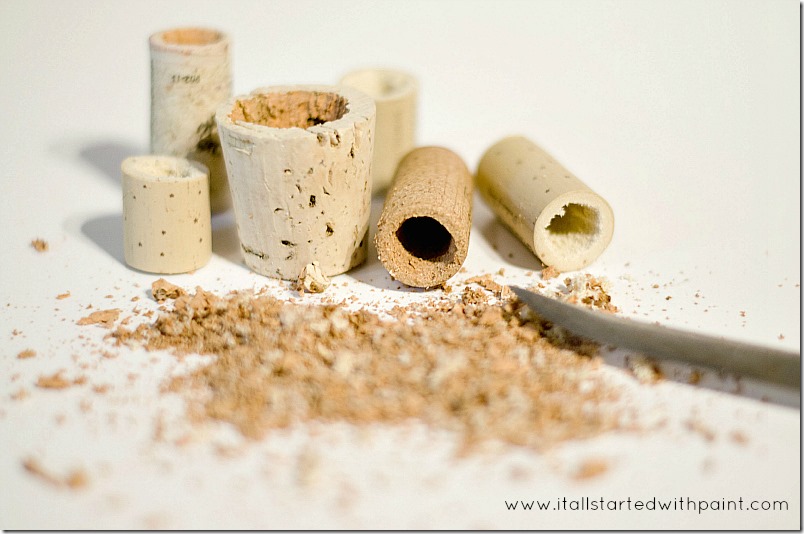 Step 4. Use glue gun to affix magnets. Note: once plants are planted, the cork will be much heavier. Depending on the strength of your magnet, you made need to affix more than one to handle the added weight.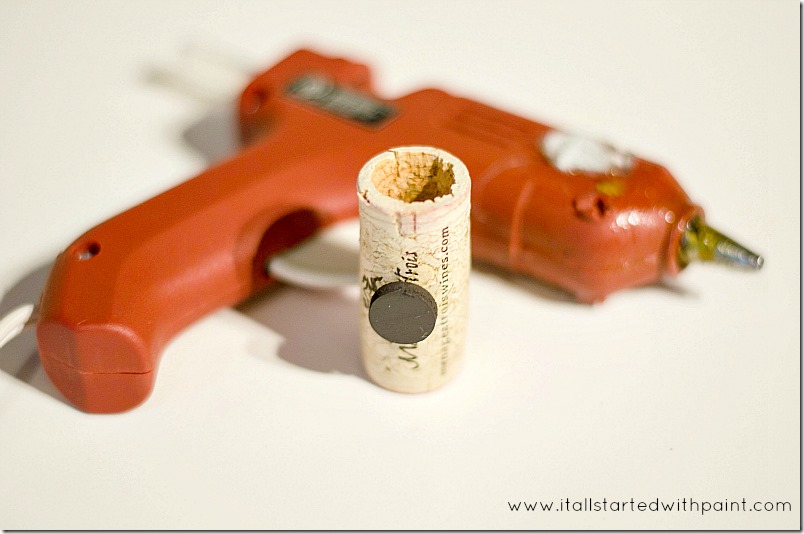 Step 5. Add soil.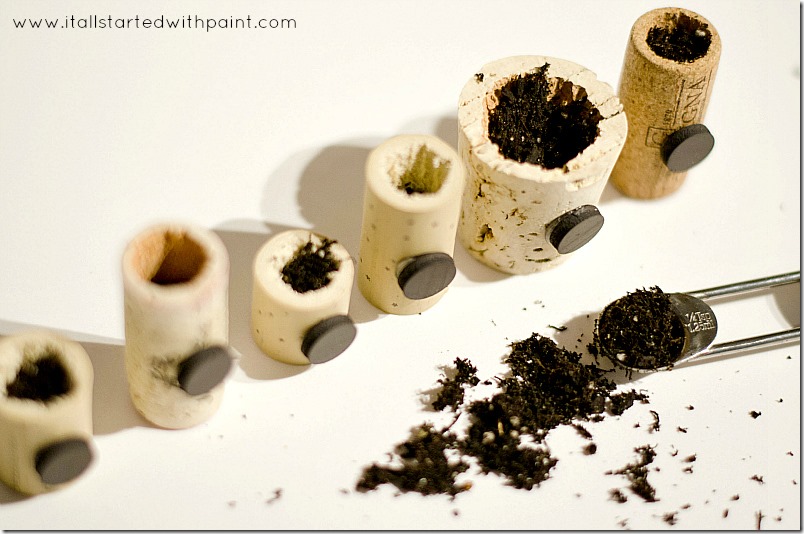 Step 6. Add plants. Use a ¼ teaspoon measure spoon to add dirt and pack down. Drizzle with water.
Step 7. Stick to a metal surface …
and …
Step 8. Join hands with me and pray for their survival…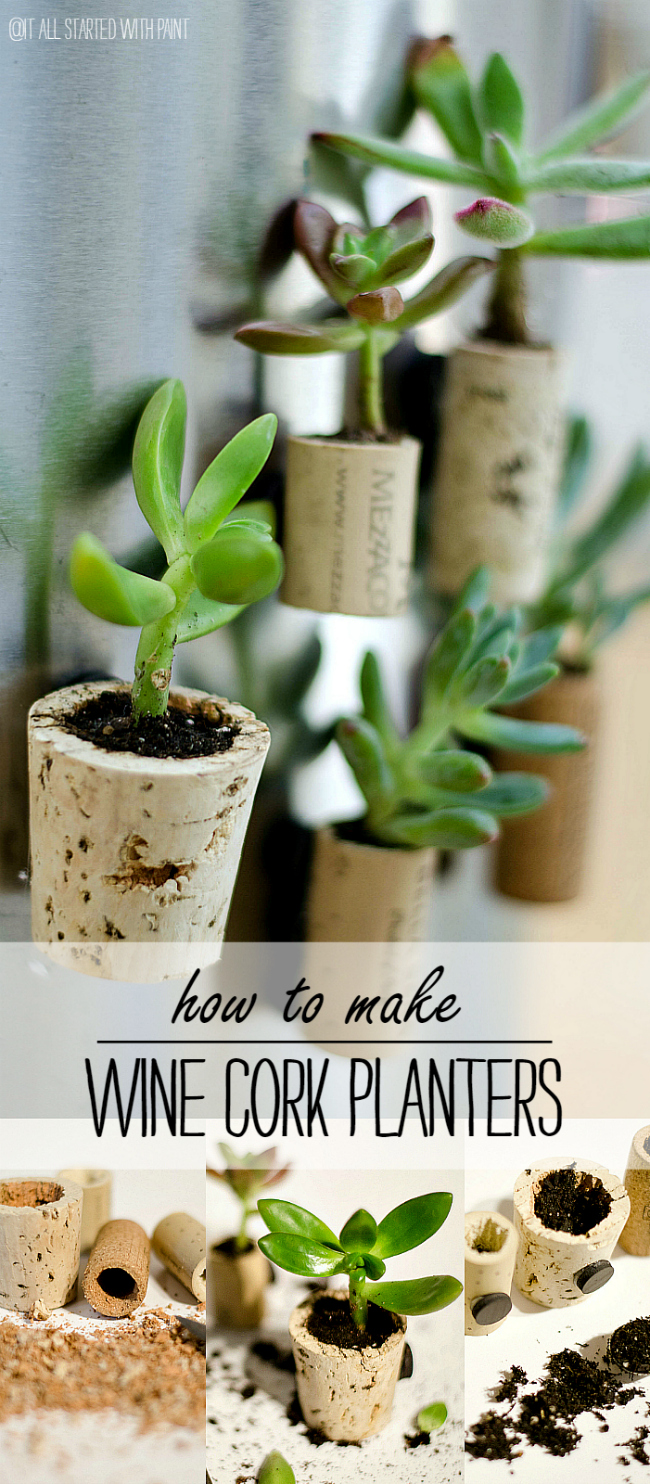 * This tutorial originally appeared on Buzzfeed *
You Might Also Like: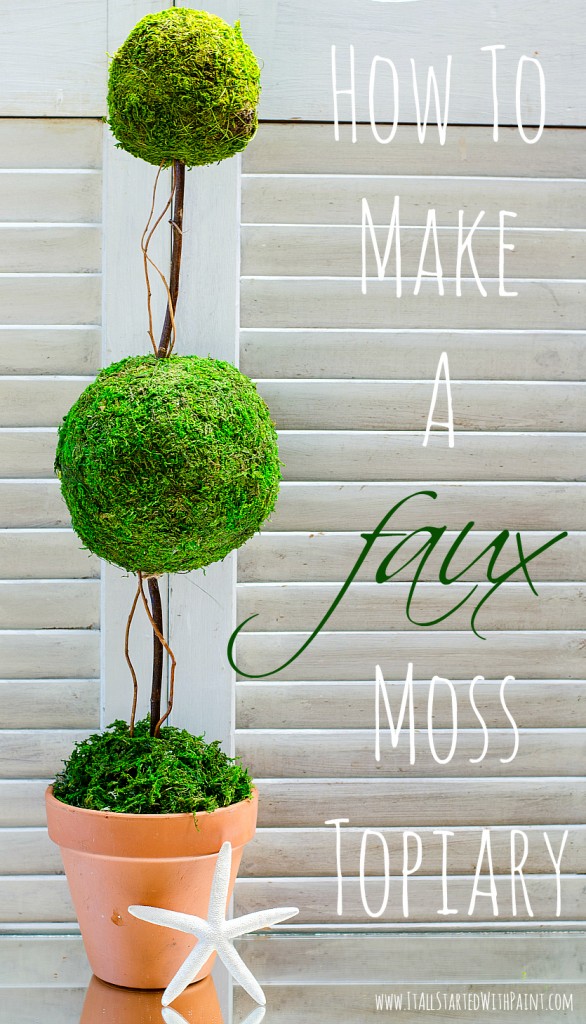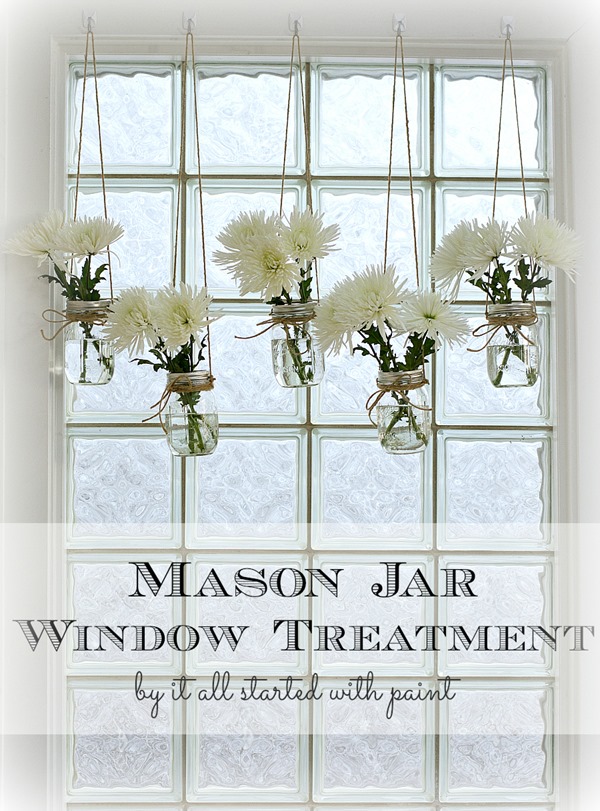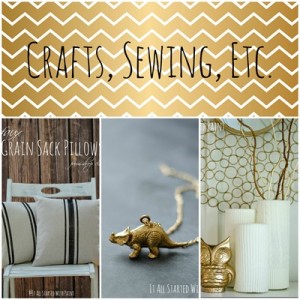 Crafts, Sewing, Etc. Project Gallery
Get it all started with paint delivered to your email inbox: