Geranium Wreath DIY – Red Geranium Grapevine Wreath How To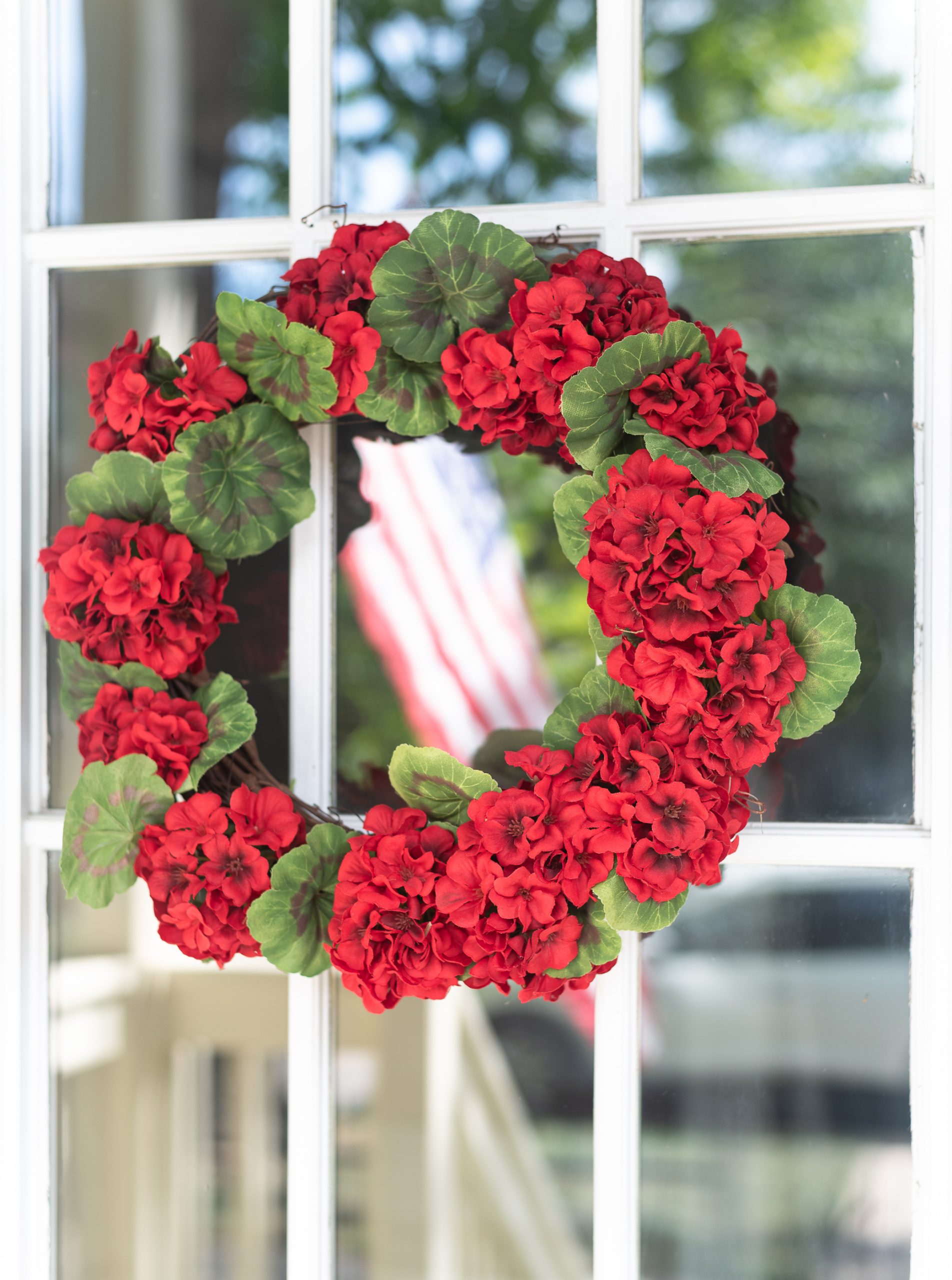 This may – or may not – be my Fall wreath.
I calculated that I have 16 days to decide. Because in 16 days my wall calendar (remember those?) informs me the Autumnal Equinox arrives.
As a total aside, we all need to prepare because my wall calendar also informs me September 19th is Talk Like A Pirate Day. So we have that to look forward to. 😉
But back to my will-she-or-won't-she geranium wreath cliffhanger …
I'm on the fence about leaving this up for fall. Mostly because this should — or should not — but really should have been my Spring/Summer wreath. With the very-small-teeny-tiny-tinsey-little problem being I hung last week. Not in early Spring. Not in early Summer. But in the waning days of August …
Sigh.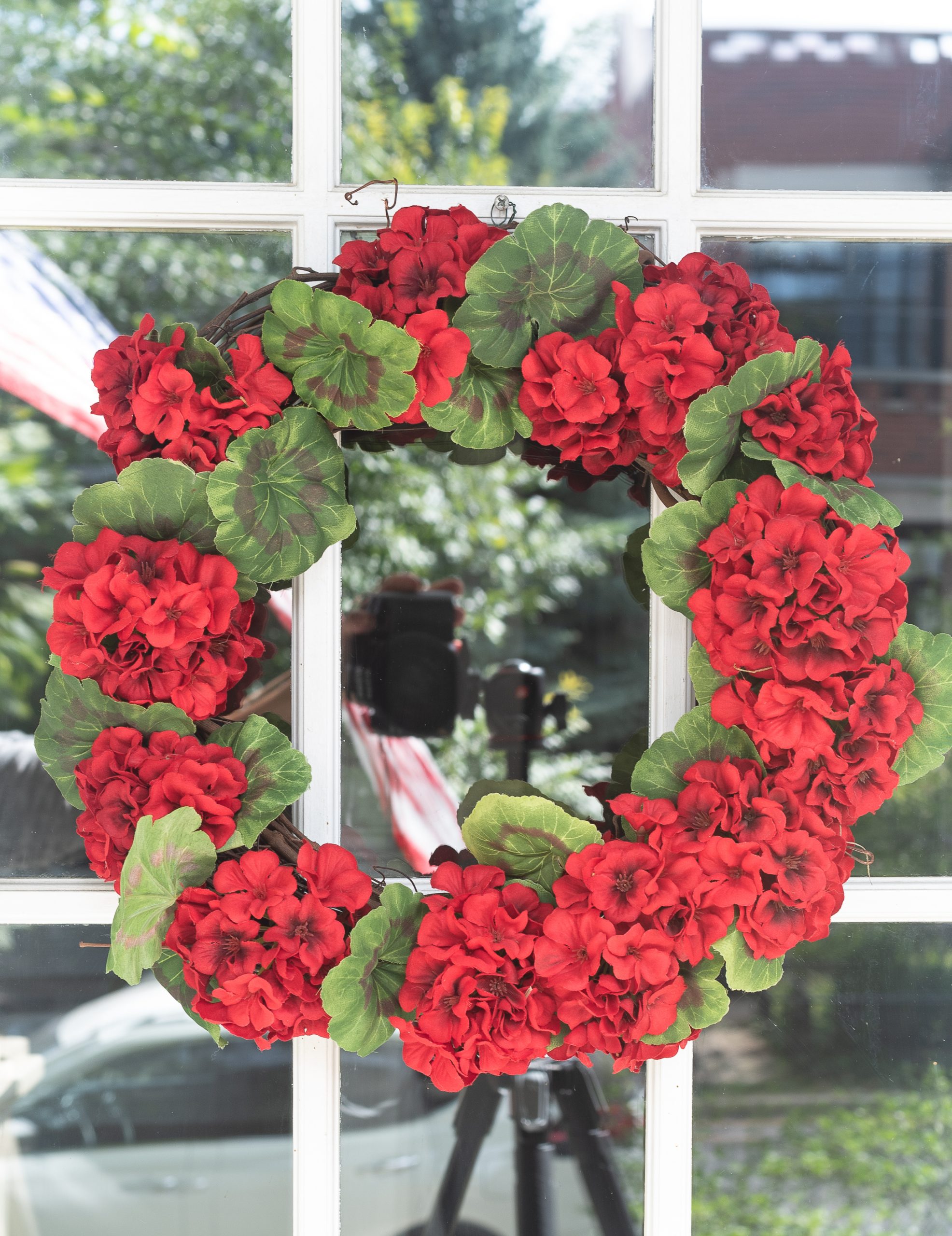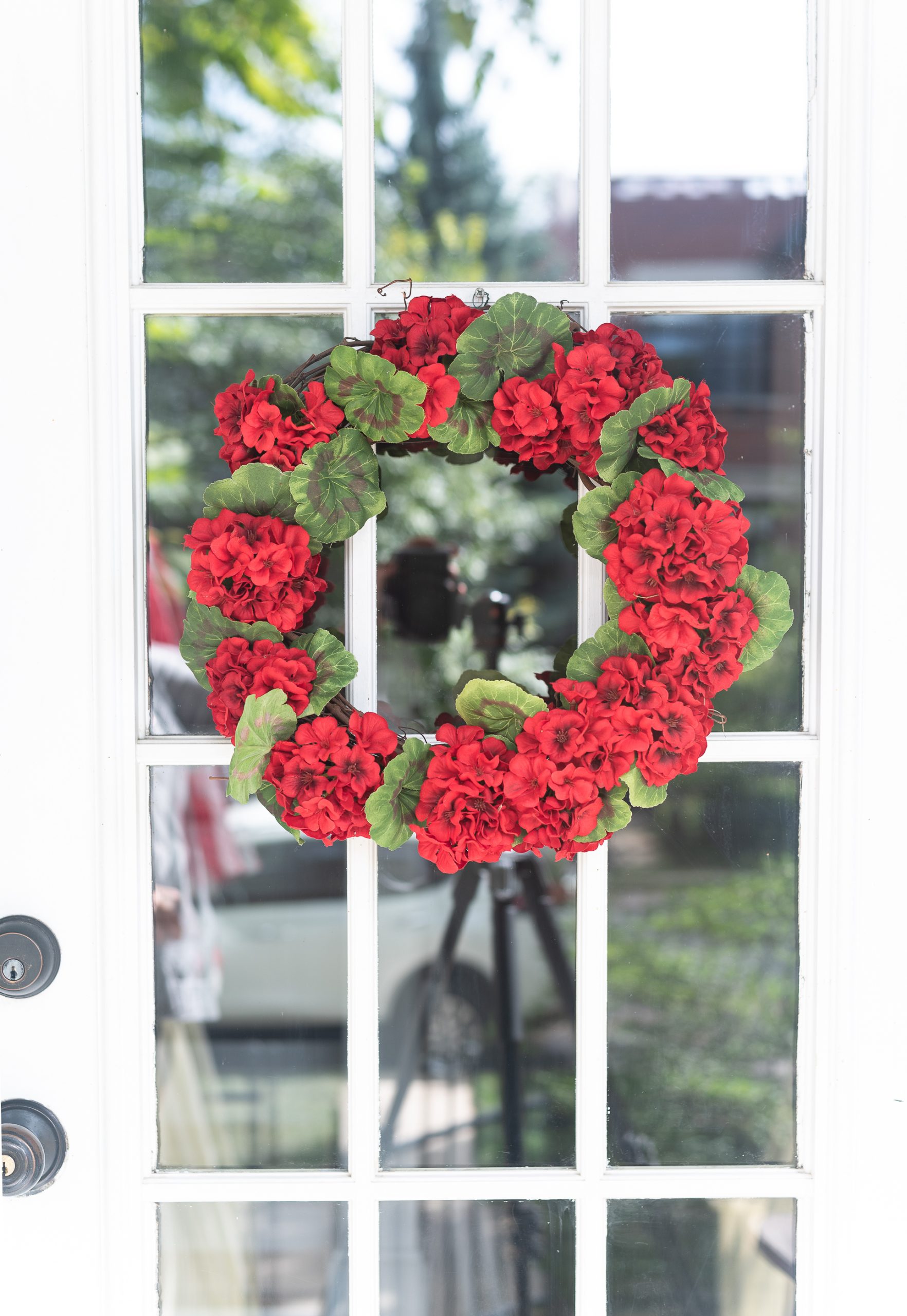 It's all on me (like who else would it be on? The dog?) for taking forever to make this geranium wreath. Not because it's complicated. It's not. It's actually super simple. Or because I couldn't find the supplies. I could. They were free-to-me in the basement.
So what, pray tell, took so long?
Well, I wanted to share. The wreath-making, that is. Here. On the blog. And to share I needed to take pictures of said wreath-making. And the picture-taking was the hold up.
Remember that whole not really having motivations to blog thing. Blah, blah, blah.
So this geranium wreath-making project sat. Through Spring. And most of Summer. To finally adorn the threshold of our abode mere weeks before the Autumnal Equinox.
Sigh. Again.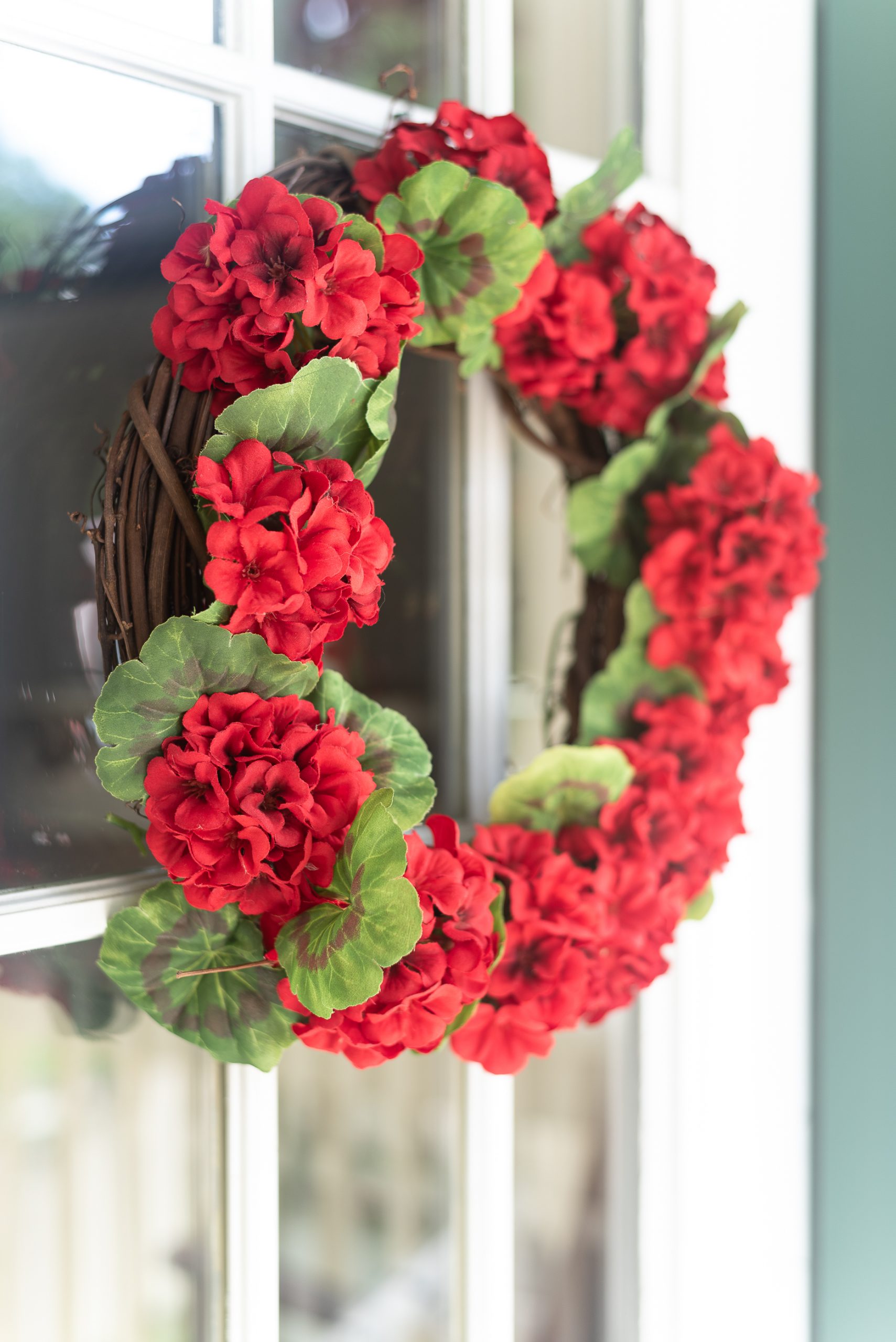 Which leaves me with a burning question: Is this my Fall wreath now?
And if so, does that mean I need to hunt down bright red mums to sit on the porch steps? And what other fall flowers come in red to match my new red geranium Fall wreath?
🙂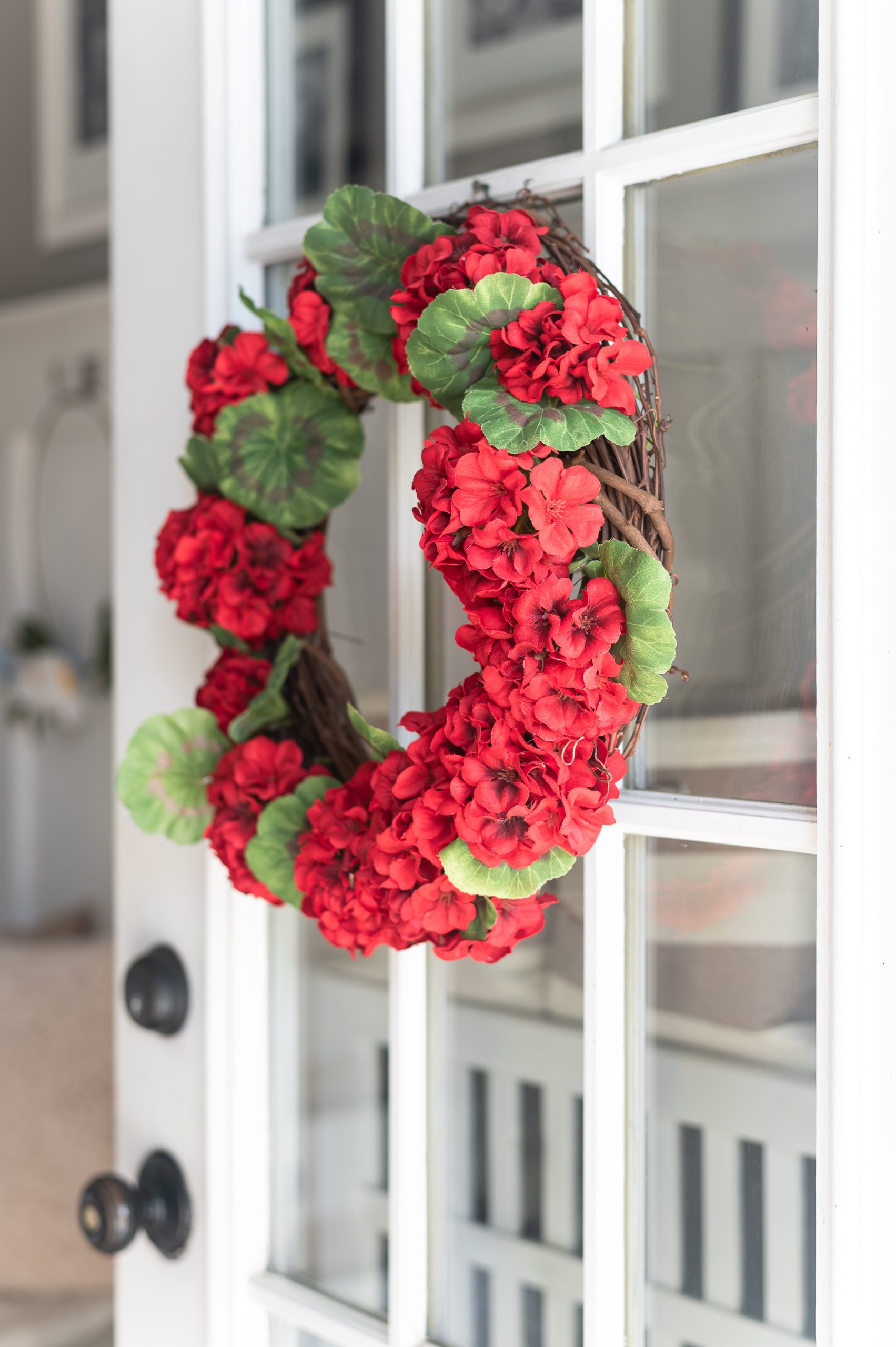 How To Make Geranium Wreath DIY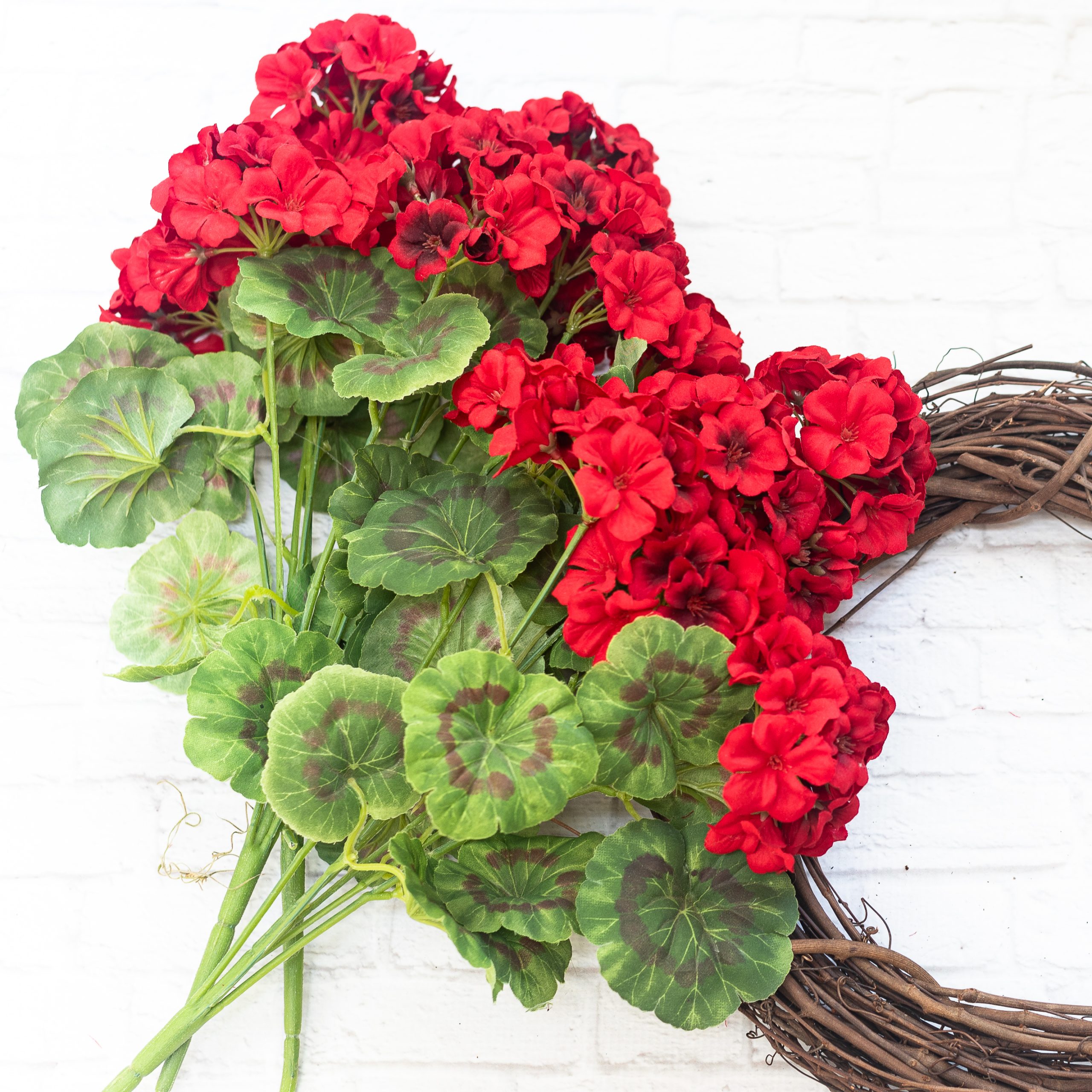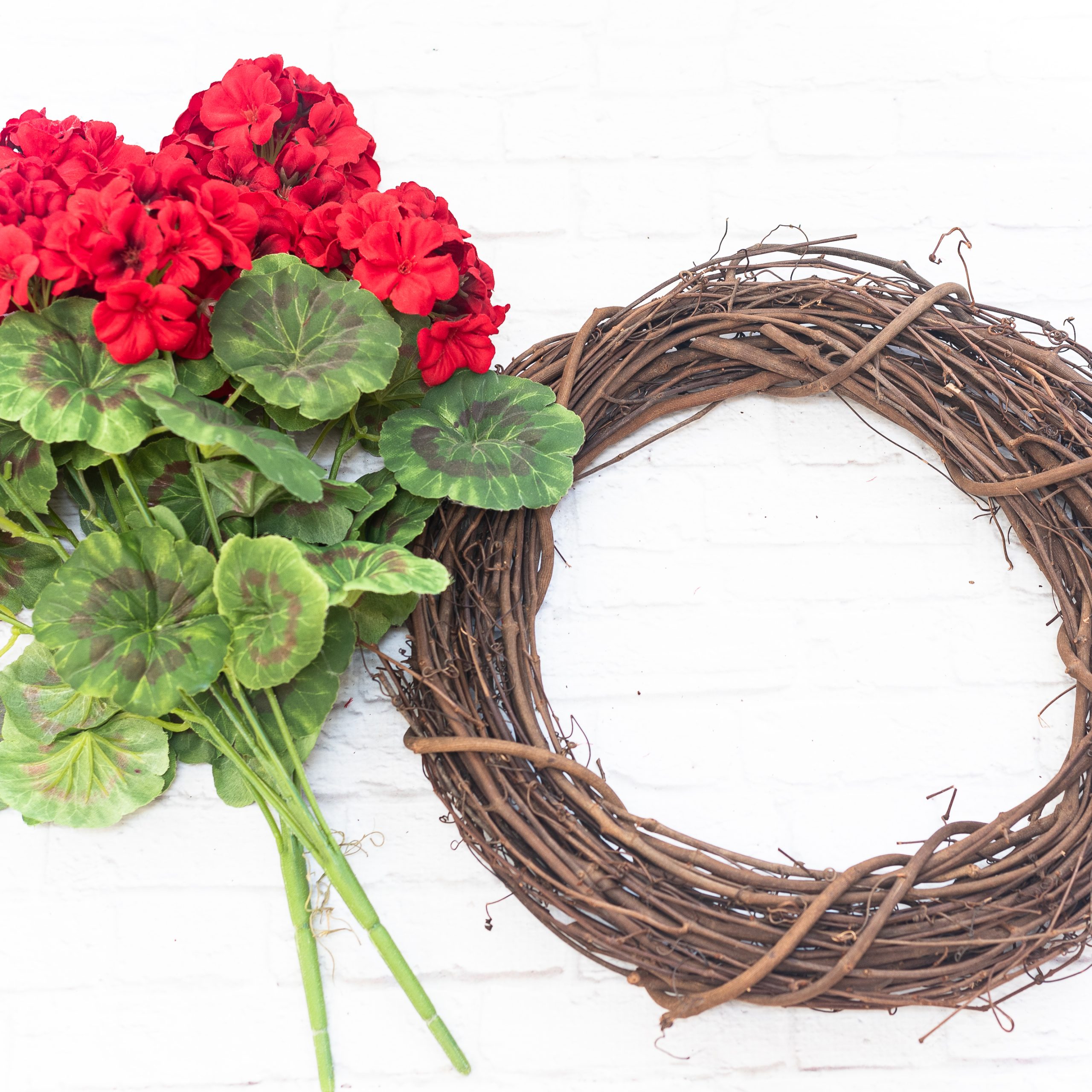 Start with geranium stems and a grapevine wreath form. I got my geraniums from Michael's a few years ago. The grapevine wreath form from JoAnn's Fabrics (many moons ago).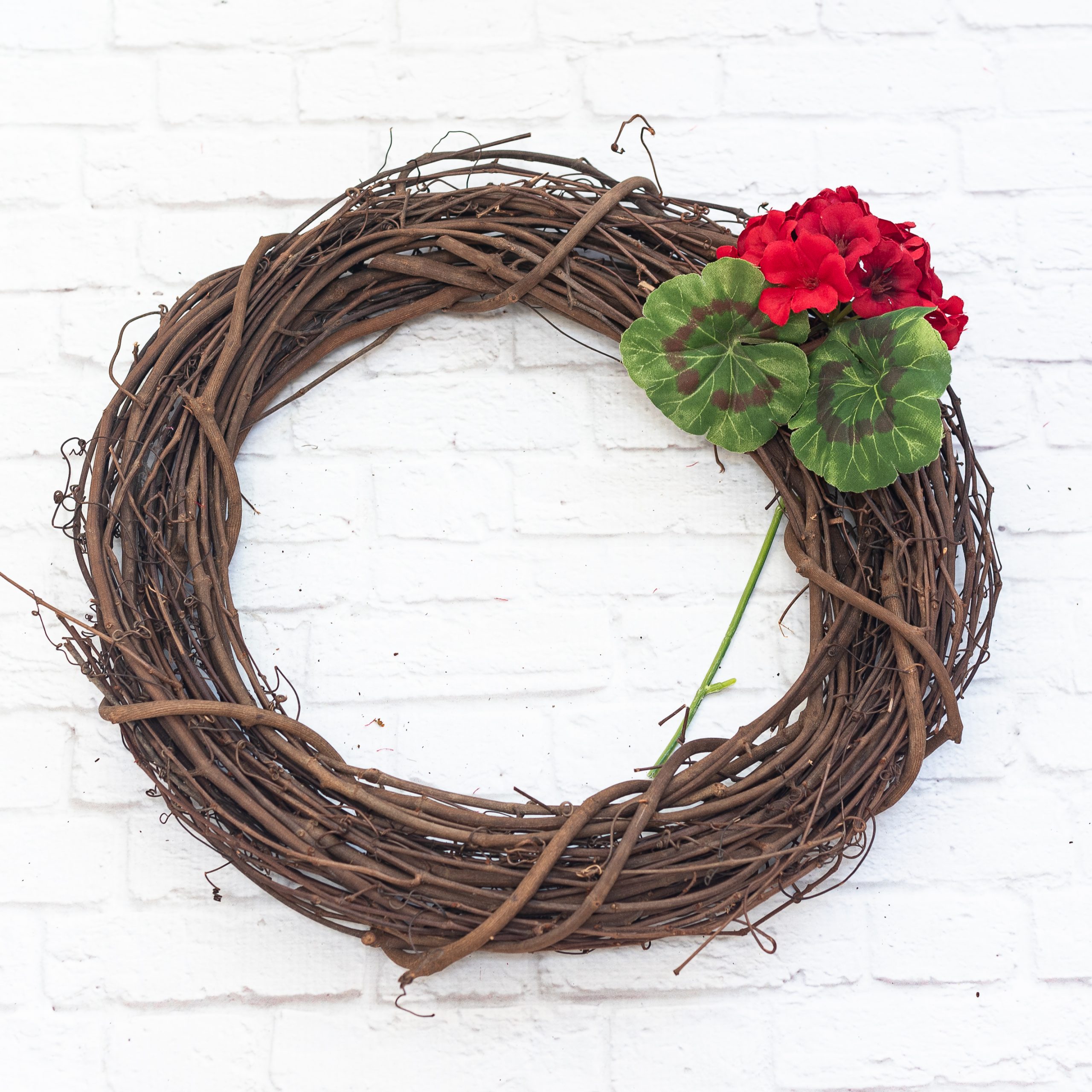 Simply separate a geranium stem and stick through the grapevine. Keep a few of the leaves on the stem, but remove any that are further down the stem.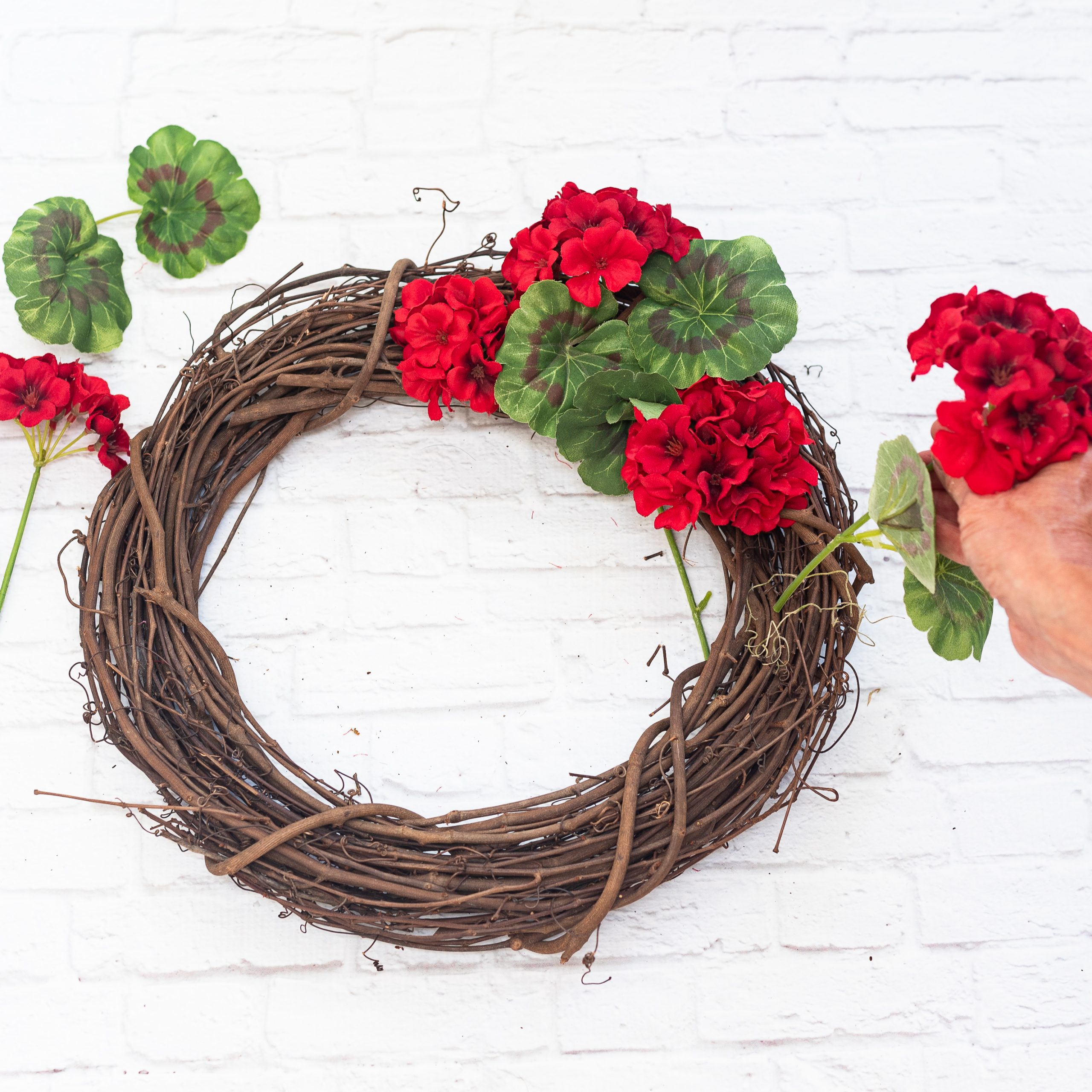 Just keep adding stems & leaves. Trim the lengths of the stems from behind using a clipper or wire cutter (I use the clipper I use to cut stems in the garden).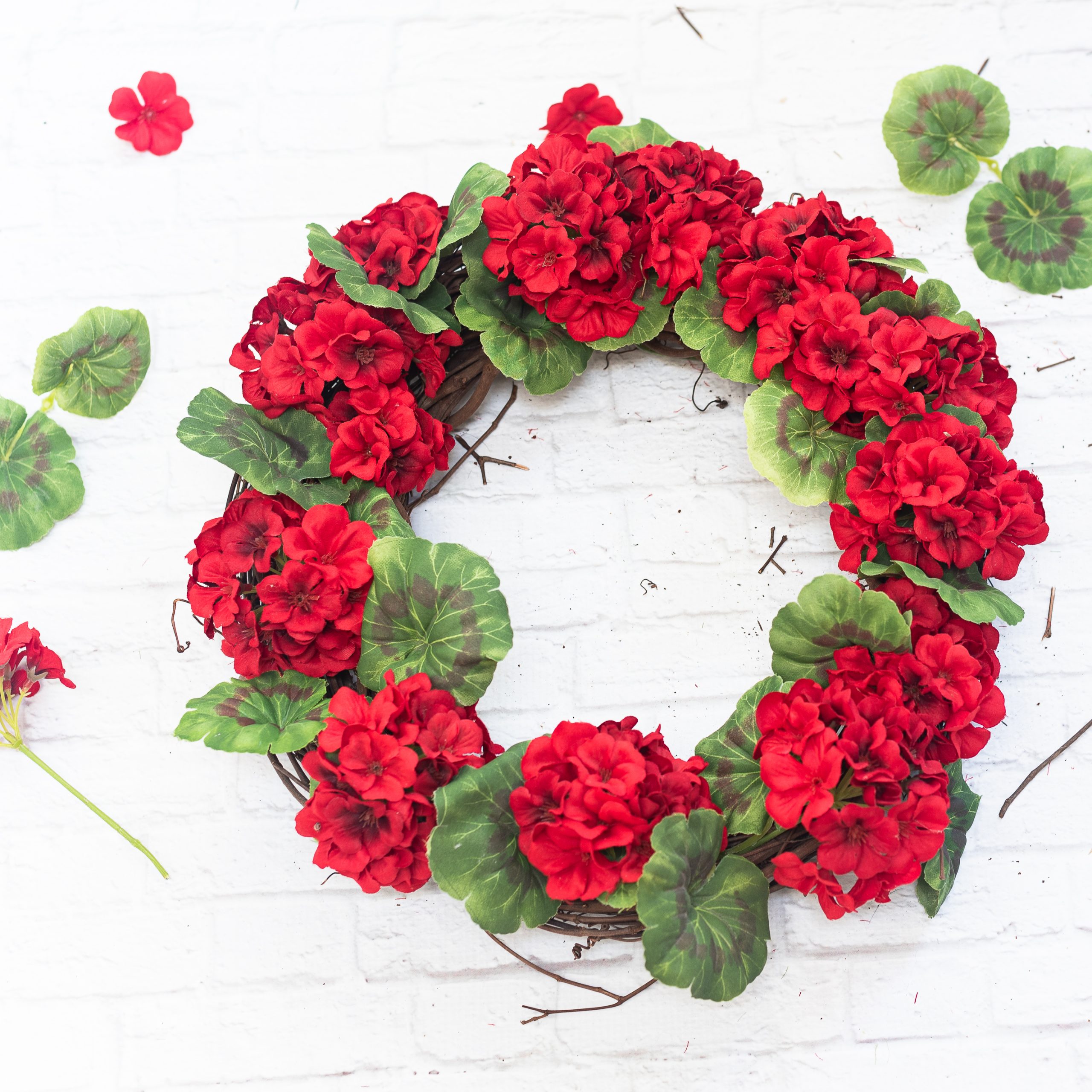 Once done, just adjust and add leaves or flower stems as needed.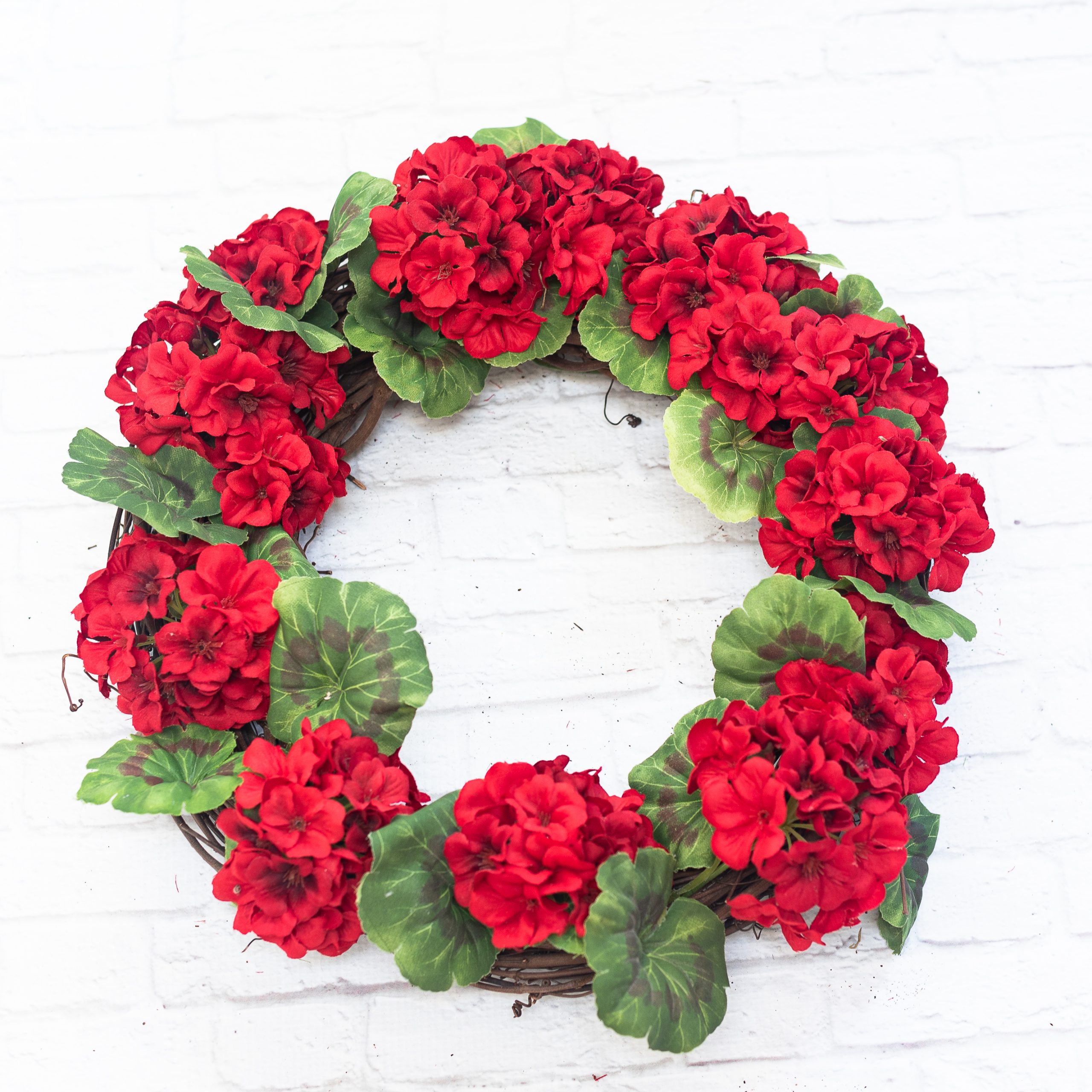 And voila! Your geranium wreath diy is ready to hang.
Now I also can't help but wonder if I add some holly and pine needle sprigs, perhaps I could also make this my Winter wreath too Hmmm ….
🙂
Pin It!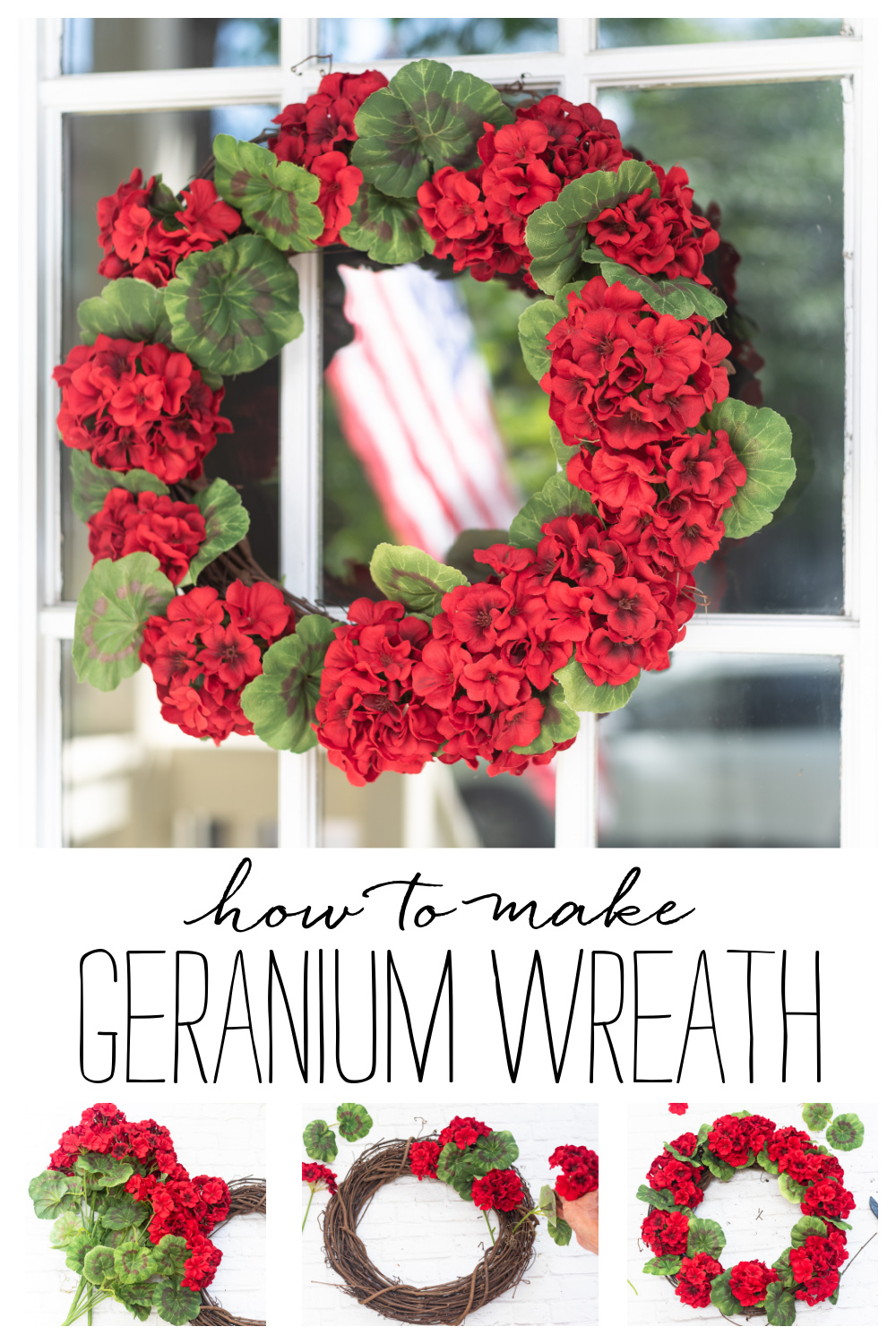 You Might Also Like: