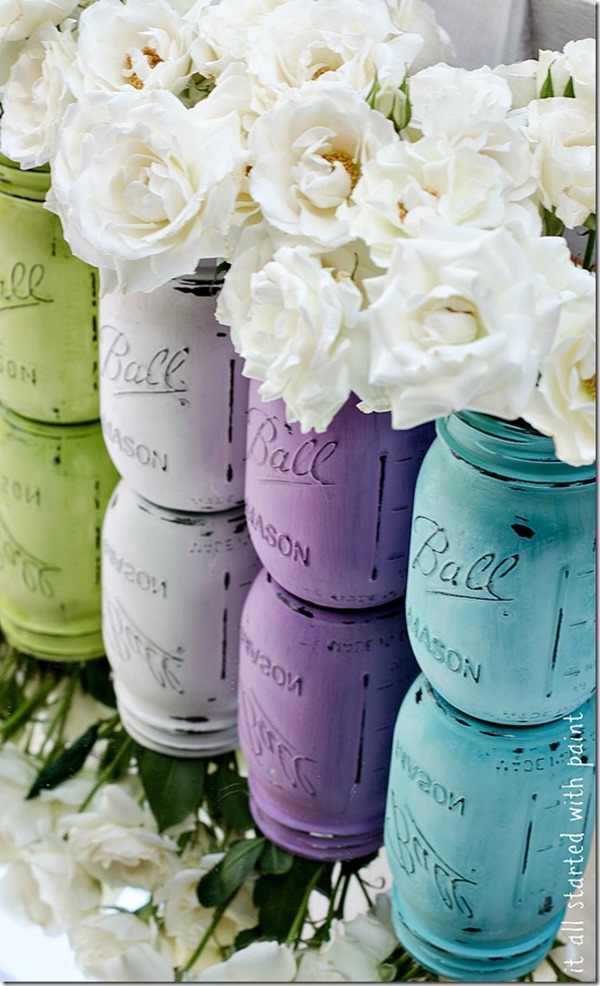 I wasn't going to publish a 2013 recap.  I toyed with it.  Rolled the idea around in my head during those early morning hours when I'm not quite awake …
but not quite asleep …
when the lists and tasks and chores to be done that day, that week, that month invade my semi-state-of-consciousness. Starting as a slow mummer and escalating into full on screams as they pop up one-by-one like a guilt-laden Whac-A-Mole …
Clean the house.  Organize the closets. Should I write a 2012 blog recap post? Exchange Sam's t-shirts. Buy Molly new dance shoes! And tights!  DON'T FORGET THE TIGHTS! Go to IKEA!  Create A Plan For The Blog!  And Don't Forget About Sam's ID For His Spring Break Performance Cruise… AND PERMISSION SLIP … AND PAYMENT SCHEDULE …. AND TUXEDO RENTAL … OR PURCHASE? …  AND DON'T FORGET ABOUT MOLLY'S TIGHTS!!!!!
And in the end the chatter became so loud, so insistent that I can no longer whac those moles down. That's when I reluctantly pull back the covers.  Leave the warmth of my bed in search of fuzzy slippers and a snuggly, over-sized hoody, and contact lenses so I can clearly see – and fully face – the dawn of a new day.
And as I pull up the blinds to let the morning sun stream across the crisp white down comforter I recently–and reluctantly–abandoned, my thoughts return to the idea of creating a 2013 recap post.
My initial reaction is no.  No.  A hard and firm no.
But then …
then I returned to one of the Whac-A-Mole thoughts that keeps popping up each morning: creating a plan for the blog.  And I mean a real plan that goes beyond creating a calendar for posts.  And planning ahead …
which I absolutely need to do …
but a plan that starts first and foremost with the creation of my elevator pitch.  You know, summing up the blog in a way that is intriguing and enticing and utterly original and groundbreaking in 100 words or less …
an impossible-to-create summation that takes no longer than an elevator ride to deliver!
To create that impossible-to-create elevator pitch, I thought it would be useful to take a look at what on the blog captured the greatest attention – and traffic – in 2013.
I found the stats telling …
and a bit head scratching … 
so I decided to go ahead and share them here with you.   Thus overriding my 2013-recap-hard-and-firm-no with the hopes that you can help me define what Paint should and could be in 2014 and (hopefully) beyond …

Let the countdown begin:
#10 Most Viewed in 2013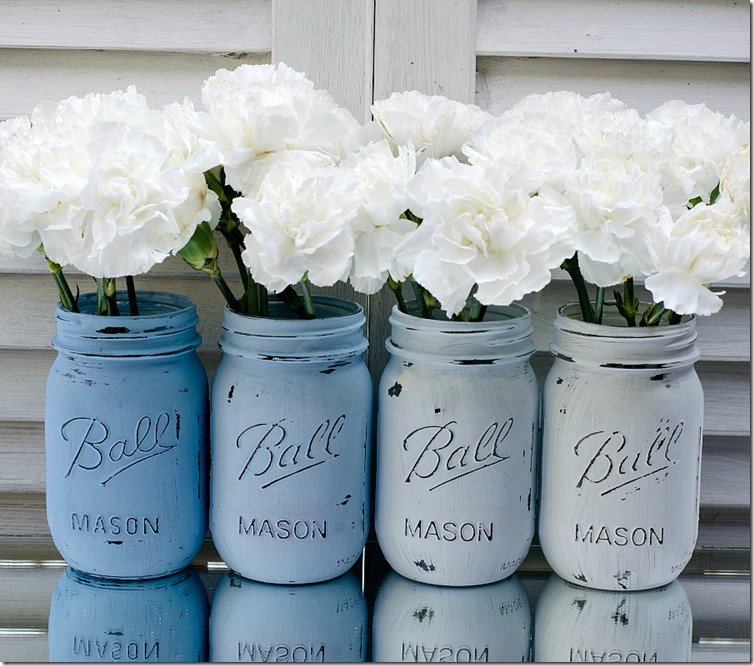 #9 Most Viewed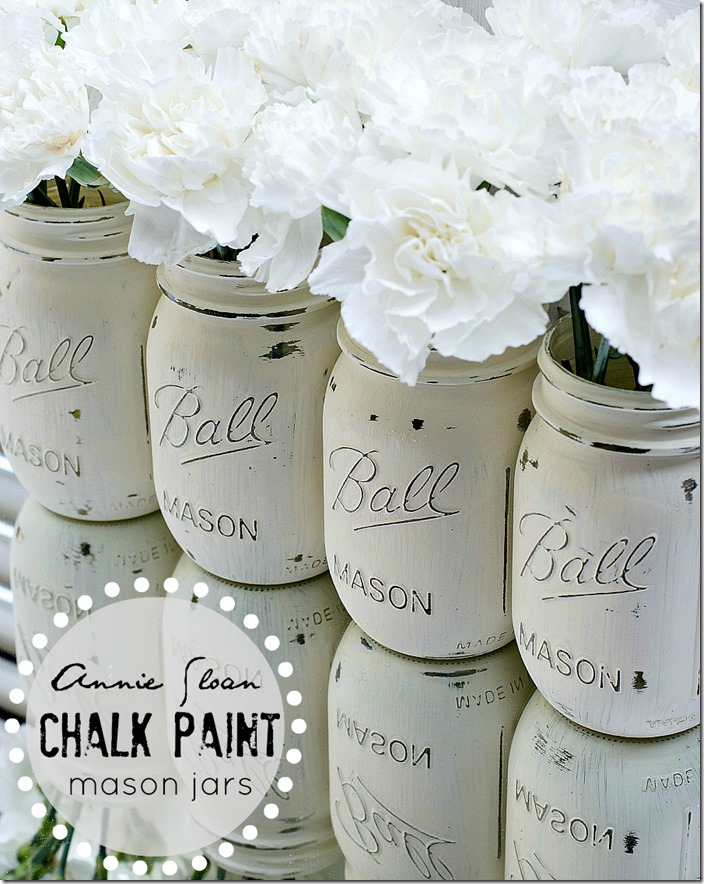 Annie Sloan Chalk Paint Mason Jars
#8 Most Viewed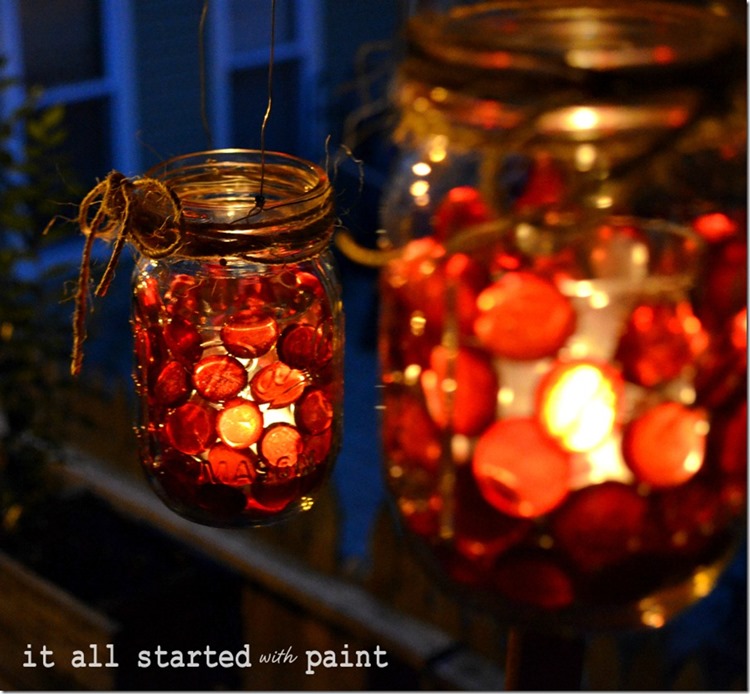 And can we take a moment here to notice a pattern forming in the form or mason jar projects?  And can I take a moment to fess up that #8 is actually a 2012 project?  Luckily #7 is a departure from mason jars …
#7 Most Viewed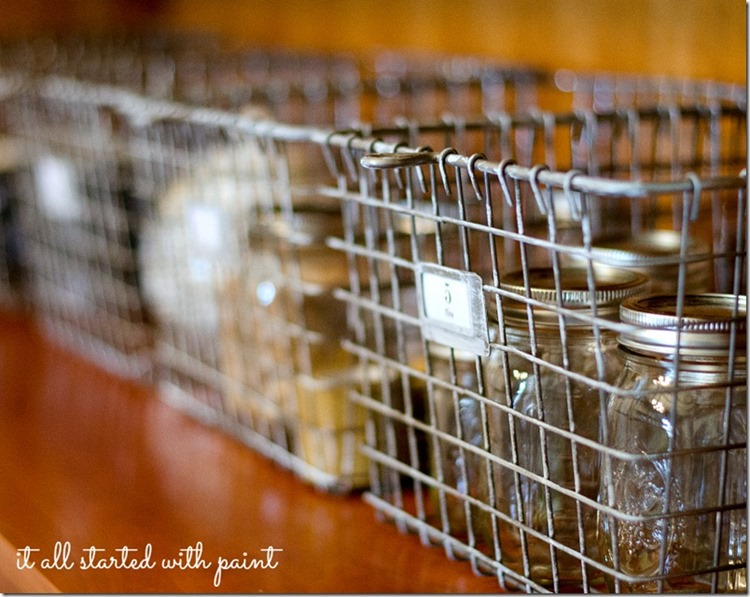 How to Make Shiny New Locker Baskets Look Vintage
#6 Most Viewed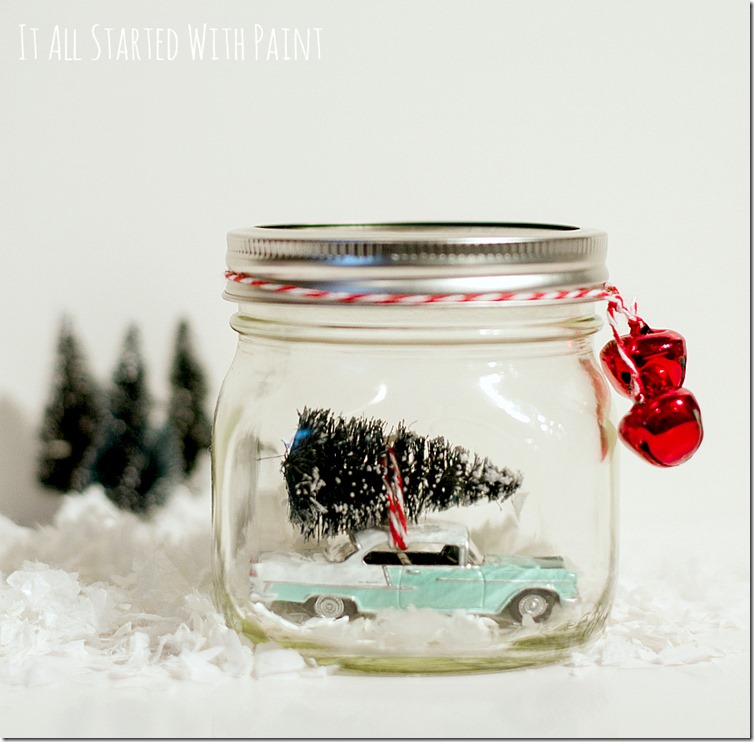 #5 Most Viewed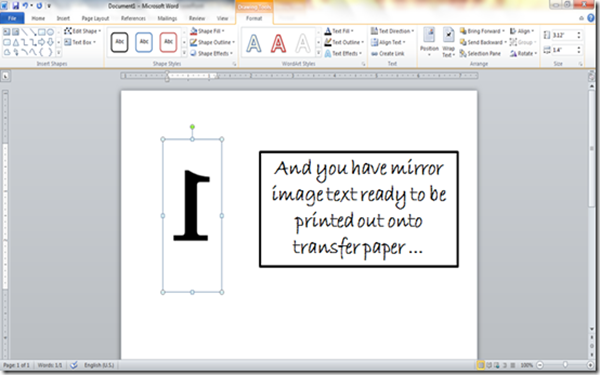 How To Make Mirror Image Text in Microsoft Word
Yep.  The head scratcher. Seriously?  This post dates back to December 9, 2011.  And every other week I get an email with a giant thank you from someone who had spent hours trying to figure this out and was ready to pull their hair out and toss their computer out the window …
#4 Most Viewed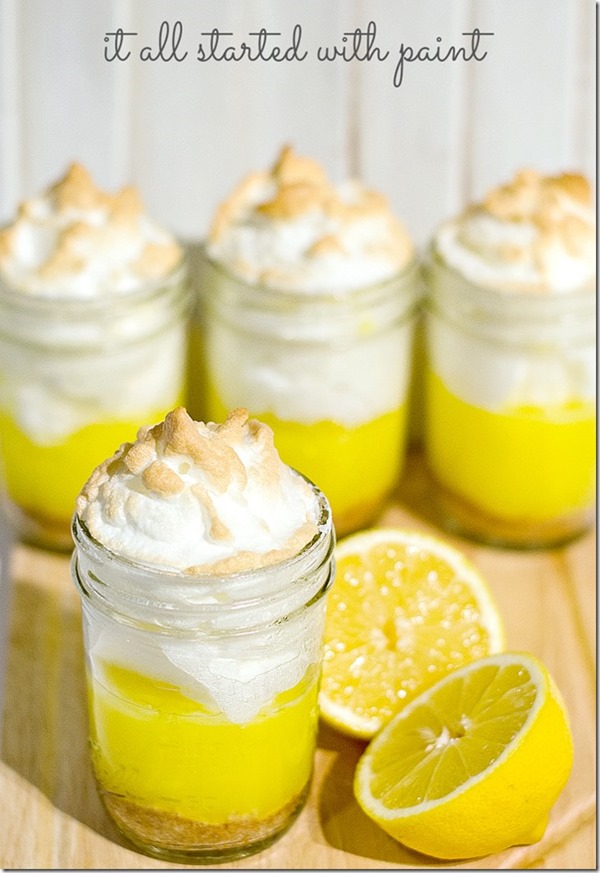 #3 Most Viewed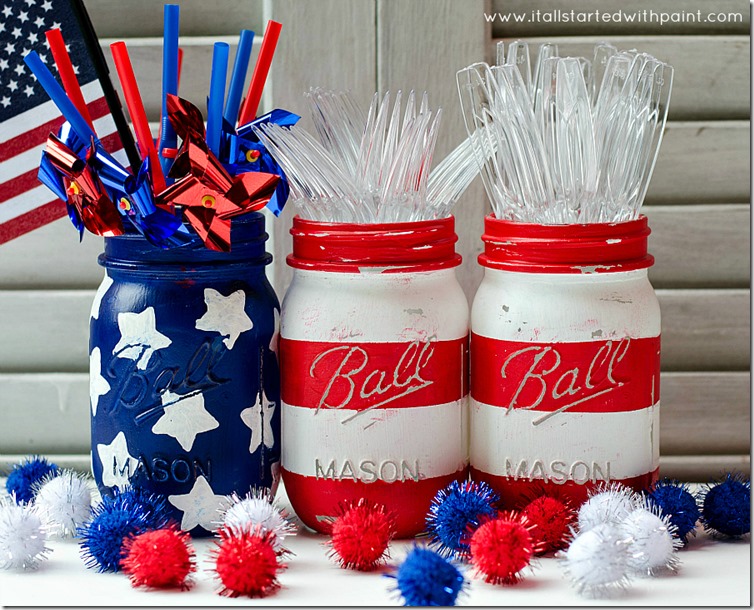 #2 Most Viewed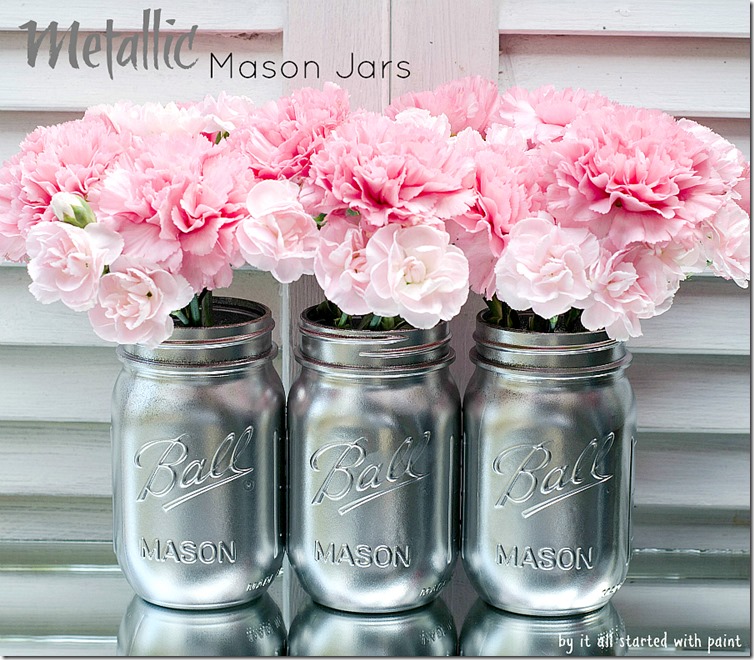 And now drumroll please ….
it's a shocker …
okay, not really …
… but it's the mason jar project that started it all …
#1 Most Viewed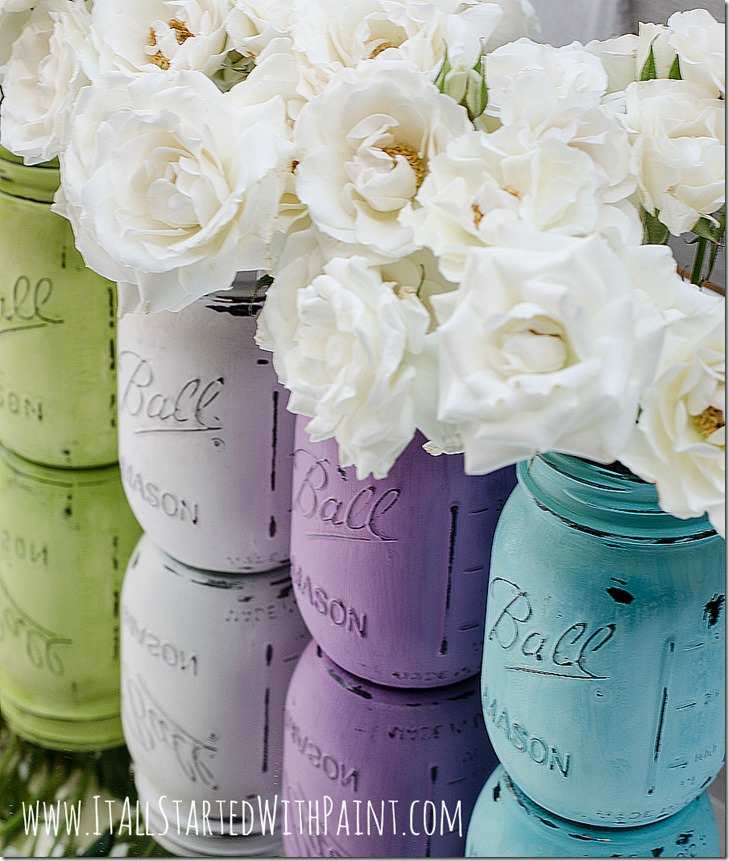 Painted & Distressed Mason Jars
And after this top post countdown, I'm seriously scratching my head for my elevator pitch …
I did start a separate mason jar blog that's all about mason jar crafts called Mason Jar Crafts Love.  So clearly that's a good thing based on my top posts of 2013 …
but what does this mean for It All Started With Paint?
*Sigh*
I  think I see a few more pre-dawn Whac-A-Mole mornings in 2014 ….

Sharing at Link Party Palooza